Kena: Bridge Of Spirits – New Details For The Pixar-Esque PS5 Game
Kena: Bridge of Spirit follows the titular Kena – a spirit guide on a mission. During her journey to find a mountain shrine, she stumbles upon a community of wandering spirits who are trapped in this forest community. Kena must discover the secrets of these spirits and this land, with the help of tiny spirit companions that give her power and ability boosts.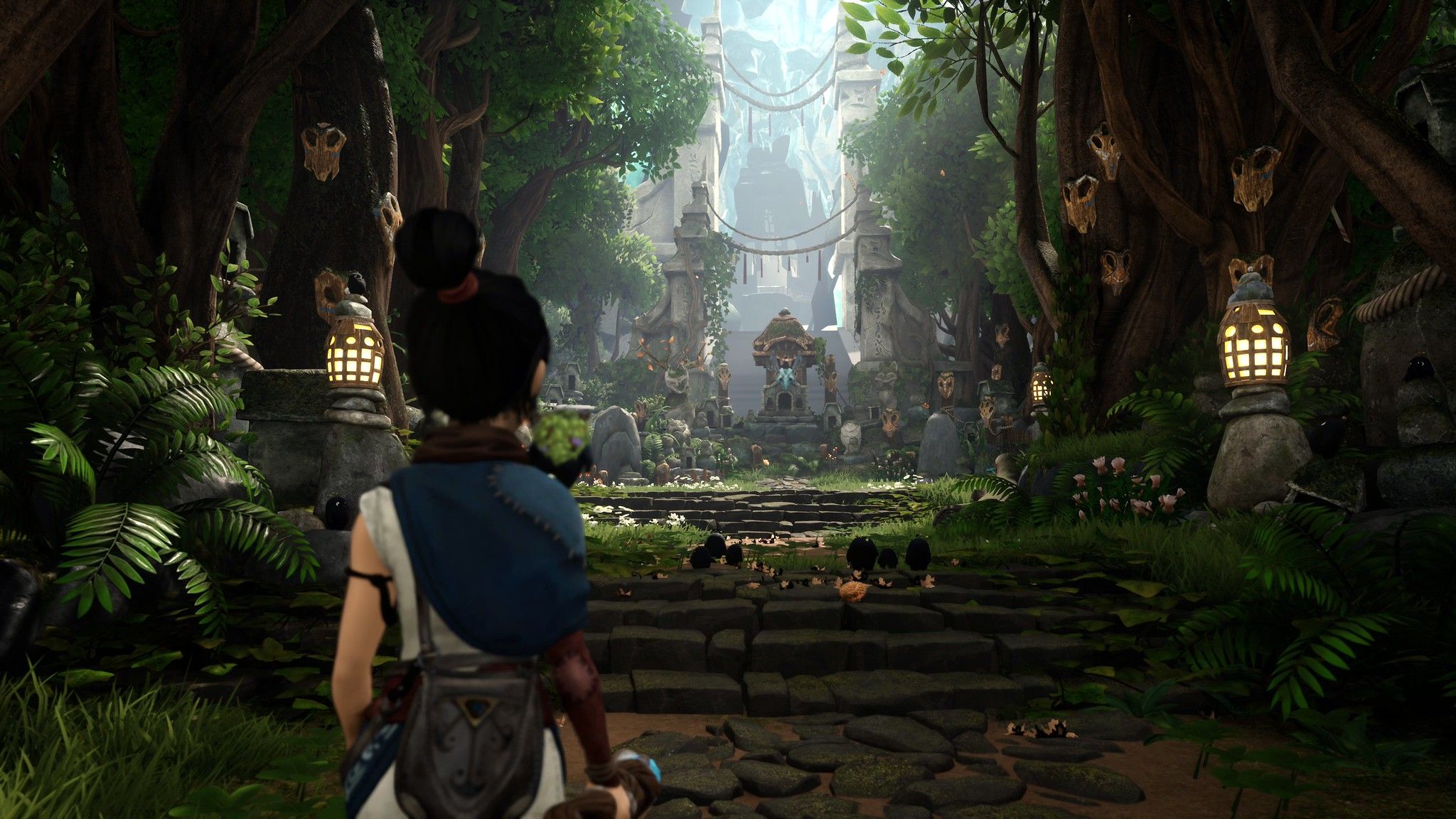 According to Ember Labs, Kena is fully combat capable, and the Rot, her little spirit companions, are key to navigating through the map. Kena is equipped with a staff, which can be upgraded into a bow, and has a variety of attack powers. Even her defense has a bit of an offense element, her orb shield can be used to deal a blow to enemies which will leave them open for more attacks. And while Kena is not customizable, putting a little hat on members of your Rot team is totally doable and will only make these little Pixar'd soot sprites from Spirited Away even cuter.
It's been known that Kena: Bridge of Spirits will be available on PS4, PS5, and for PC gamers, with a free upgrade from PS4 to PS5, but there have been questions over how/if the two will differ. According to the devs, the only difference between platforms are the number of Rot you can see on the screen, as well as some of the forest animations. There's still no release date, but Ember Labs has said it will be playable "within a few months from now."
Kena: Bridge of Spirits is going to be a game rich in original lore and stunning imagery. Ember Labs is, at this point, best known for their Majora's Mask video from 2016 – orgeously animated telling of Skull Kid's origin story to become a Legend of Zelda villain. However, this game looks poised to change that.
Source: Read Full Article