John Goodman Gets Turned Into An Index Finger For Bizarre New Slotomania Commercial
John Goodman has held a lot of unique roles throughout his career, but nothing compares to his latest gig. Slotomania, a popular mobile and online casual game, has hired the esteemed actor for a new commercial in which he's turned into a finger. A human finger.
The ad won't be released until October 5, but we were able to get a few behind-the-scenes images and – well, they're absolutely hilarious. In them, Goodman can be seen wearing a green suit and making ridiculous faces at the camera. You can check out a few below: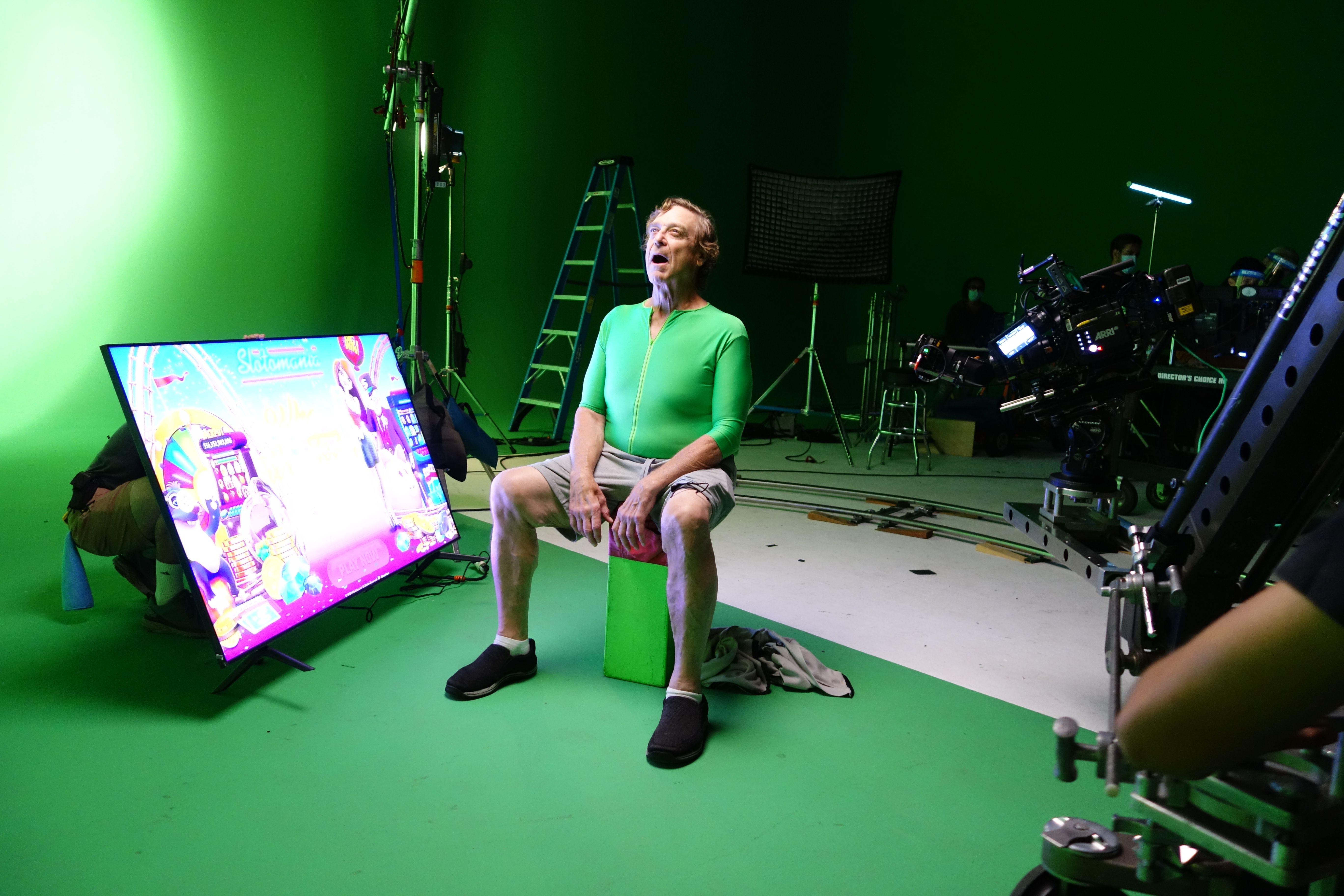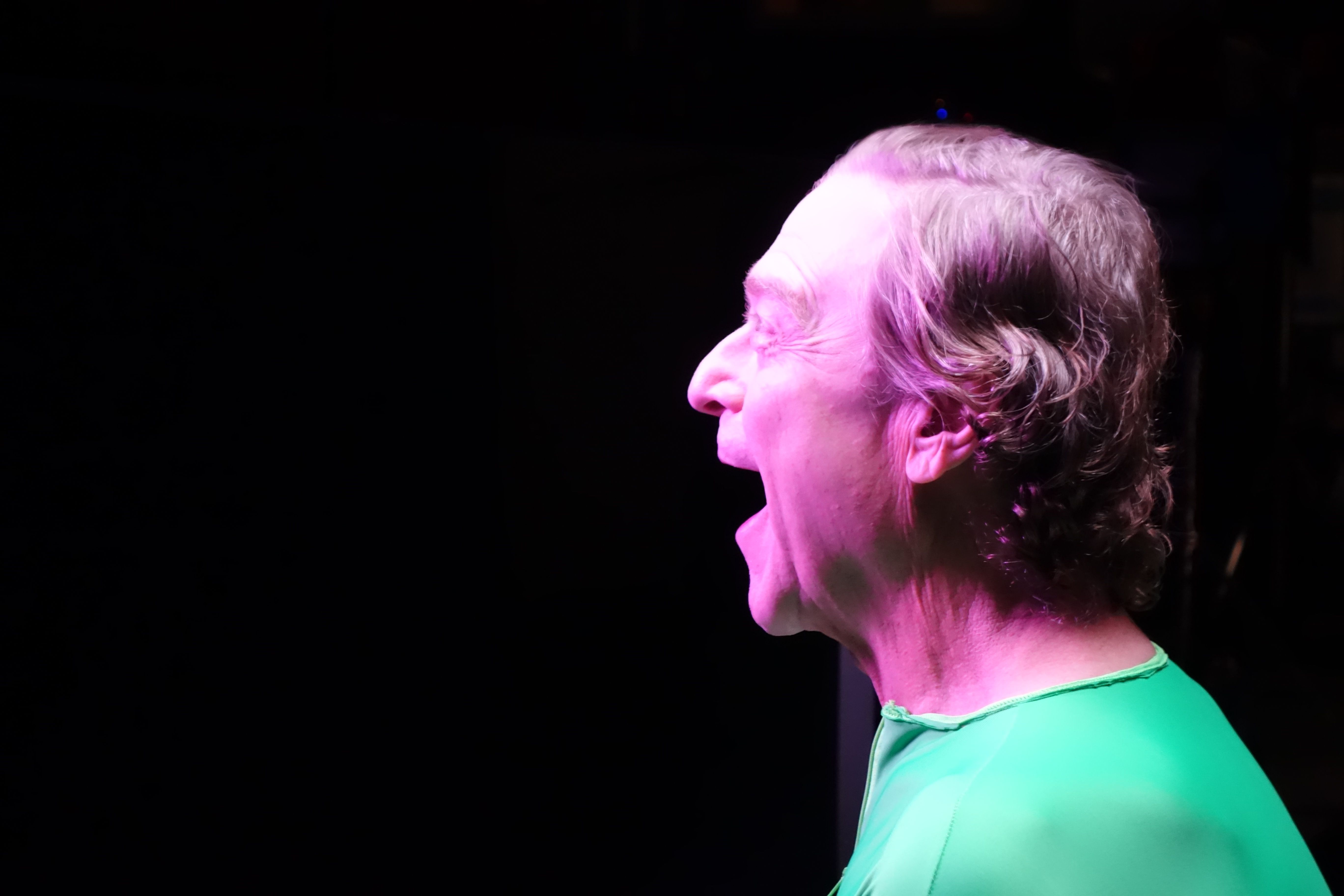 Playtika, the company behind Slotomania, says that the full ad will show Goodman – in finger form – as he goes about an average day. He'll find himself "endlessly tapped against a table, squashed against 'boring buttons' on a phone screen and ends up in many unpleasant situations! He even finds himself shoved inside a hairy nostril!"
Of course, Slotomania is there to save the day. Once Goodman opens up the app, he exclaims "That, ladies and gentlemen, is excitement."
Grammy Award Nominees Gal Muggia and Vania Heyman are at the helm of the commercial, known for their work with Apple, Nike, and even the "Up & Up" music video for Coldplay. That's a pretty stacked lineup for an ad, and we're curious to see the final product.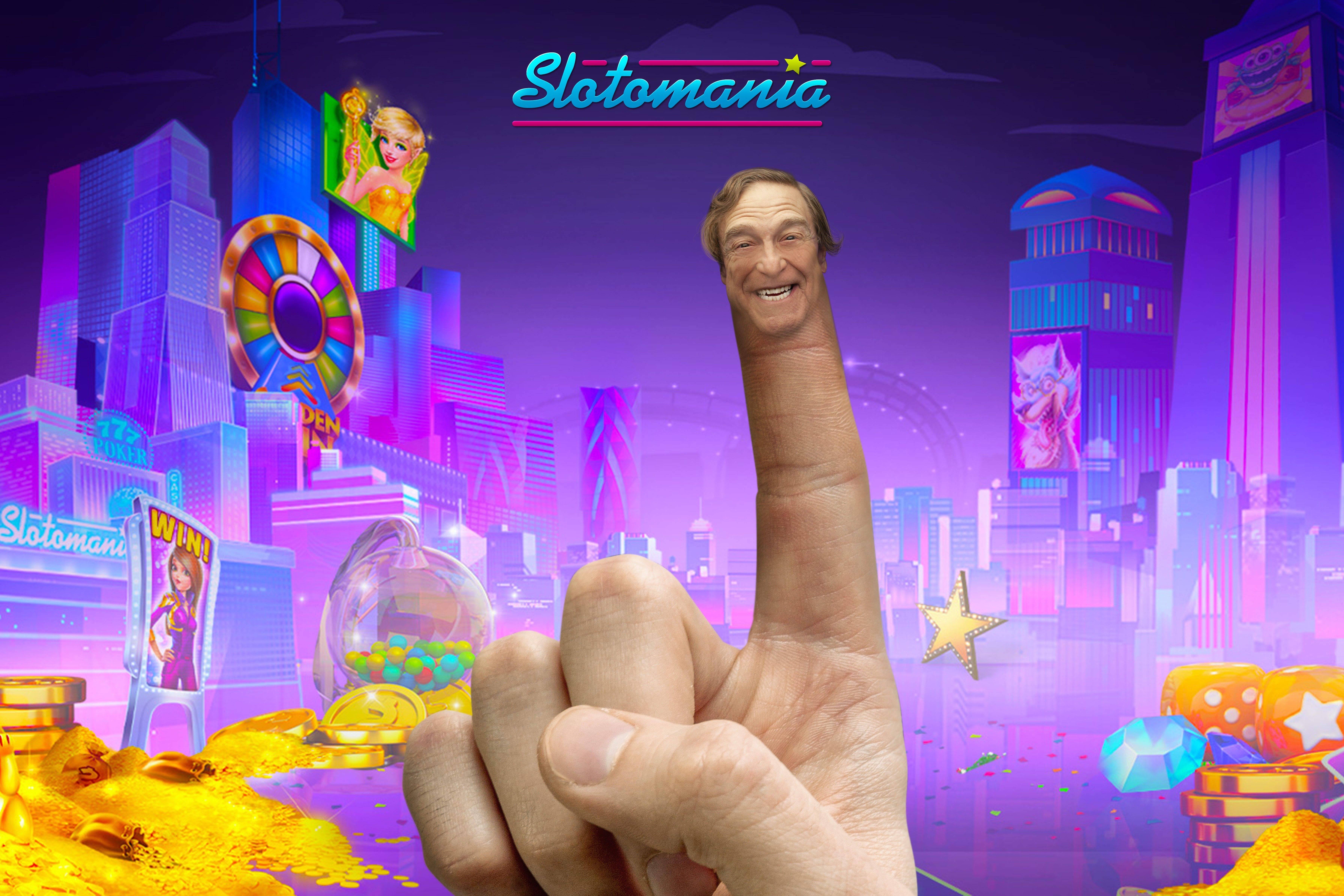 "It has been a lot of fun to film this commercial for Slotomania," Goodman said. "I can definitely say this is a unique role in my career and the chance to act out a day in the life of an index finger was unforgettable! I really hope everyone enjoys the commercial and has as much fun as I did filming it."
Mickey Sonnino, Slotomania General Manager, said he's "very excited to finally share our new campaign for Slotomania." He said the game has been a pioneer in the industry for over ten years, and the company has big plans in store for the future.
Slotomania is available for free on iOS, Android, and Facebook. It pulls in four million players every month and is among the most popular free social slots games in the world.
The Goodman Slotomania commercial will begin airing in the US on October 5.
Source: Read Full Article