Horizon Forbidden West: How To Change Face Paints
As you adventure through Horizon Forbidden West, you might see face paints popping up every now and then – most commonly after completing certain quests. However, you might be wondering how to use them.
While in Horizon Zero Dawn the face paints were limited to New Game+ and were changeable in the options menu, it's a little different this time around. Here's how you can equip face paint in Horizon Forbidden West.
How To Change Face Paint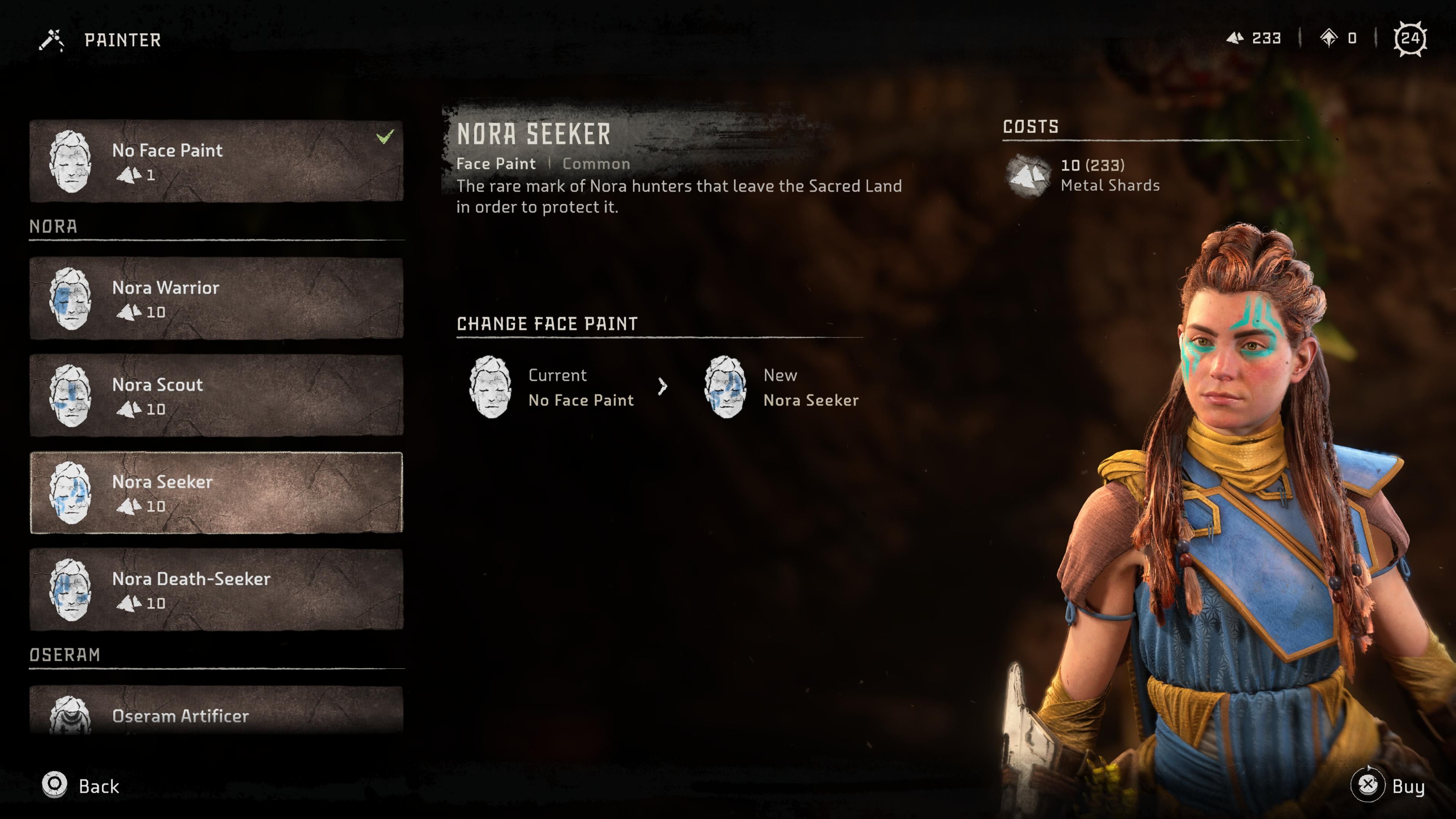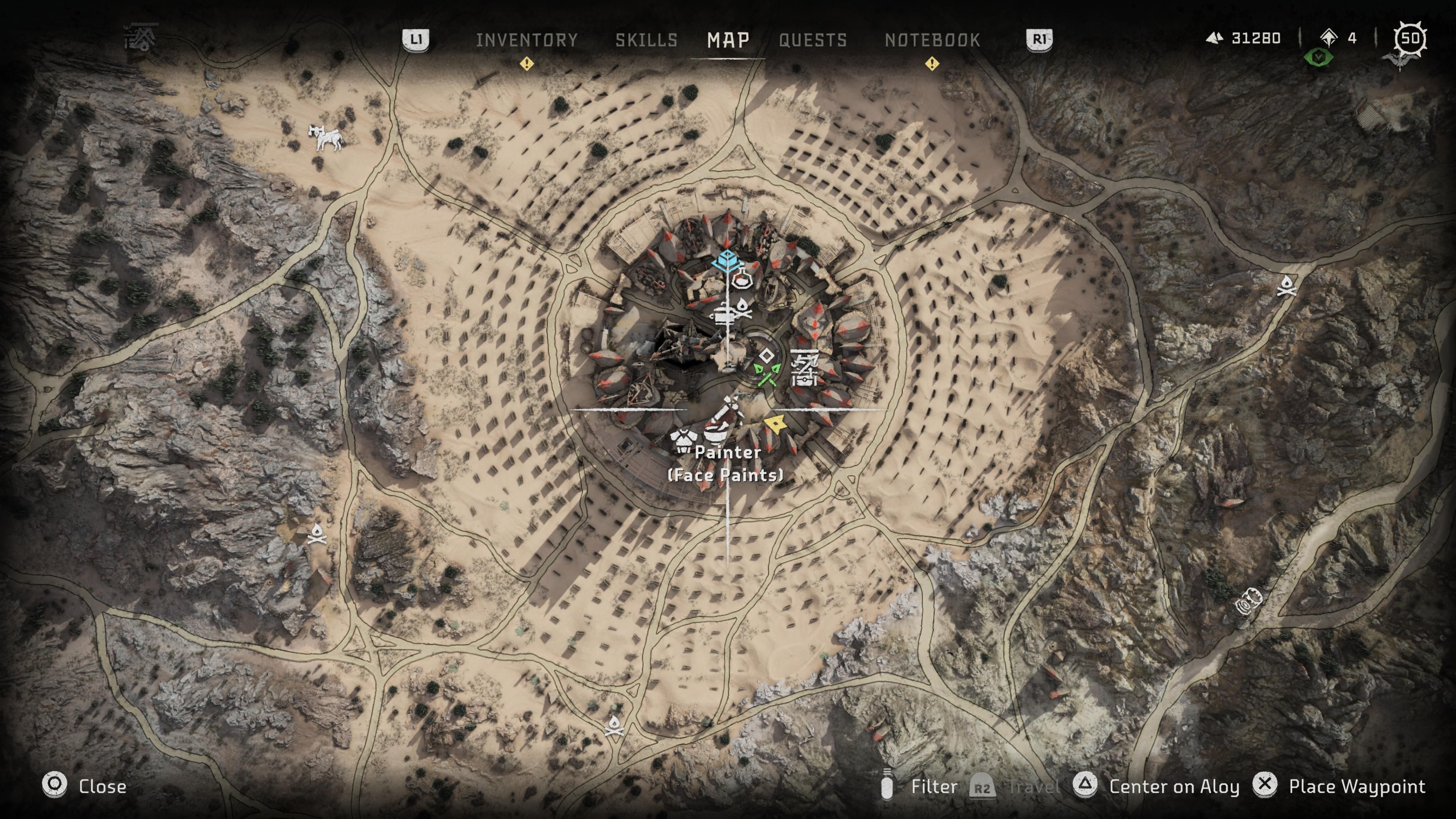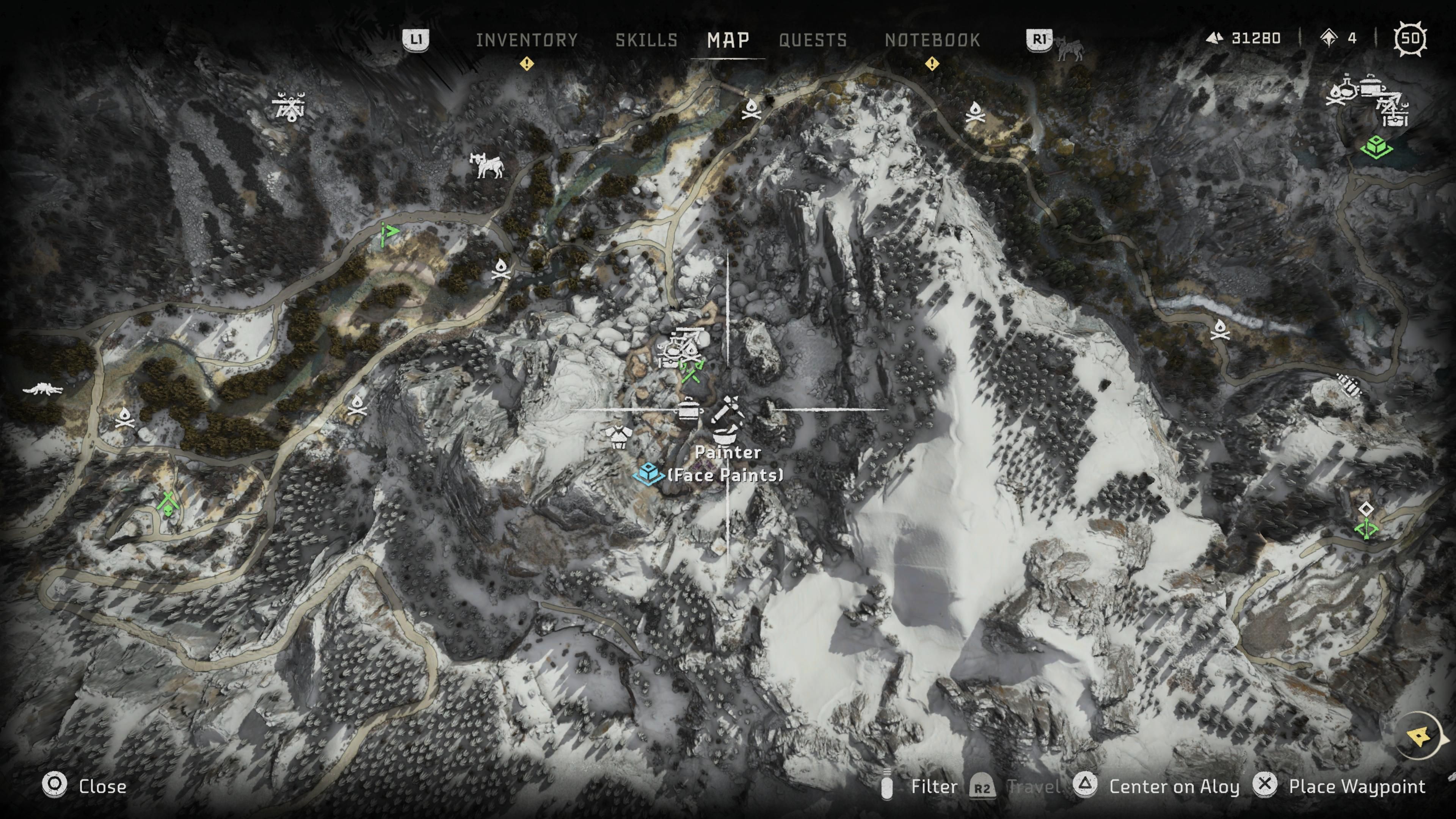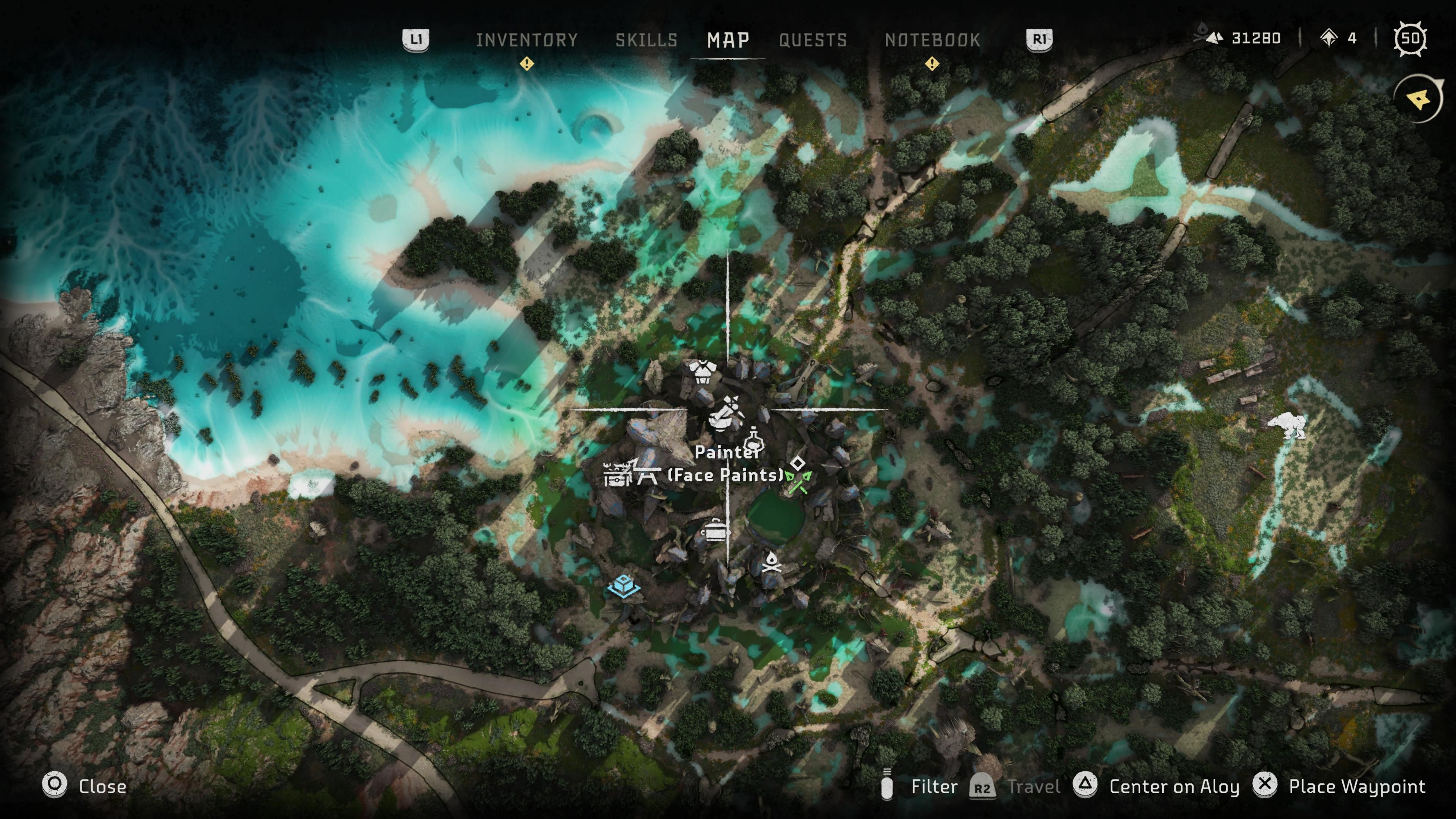 In the early hours of Horizon Forbidden West, you might be wondering how to change your face paint – despite seeing mention of them after some quests and in the stats menus, there appears to be no option. However, face paints are not something you can change early on, so don't worry about missing out.
There are dedicated merchants for changing face paints in Horizon Forbidden West, and they can be found in the major settlements – Scalding Spear, The Bulwark, and Thornmarsh. You will most likely reach Scalding Spear first, naturally as part of your journey. When there, look for the merchant with the pick-like icon.
In Scalding Spear, the merchant will first have a quest for you – one you can follow up on in order to unlock his services. After this is done, you can return at any time and pay shards to have your decorative face paints changed. The face paint merchants in The Bulwark and Thornmarsh will be unlocked already when you arrive at those locations, and do not have associated side quests.
Other Uses For Face Paint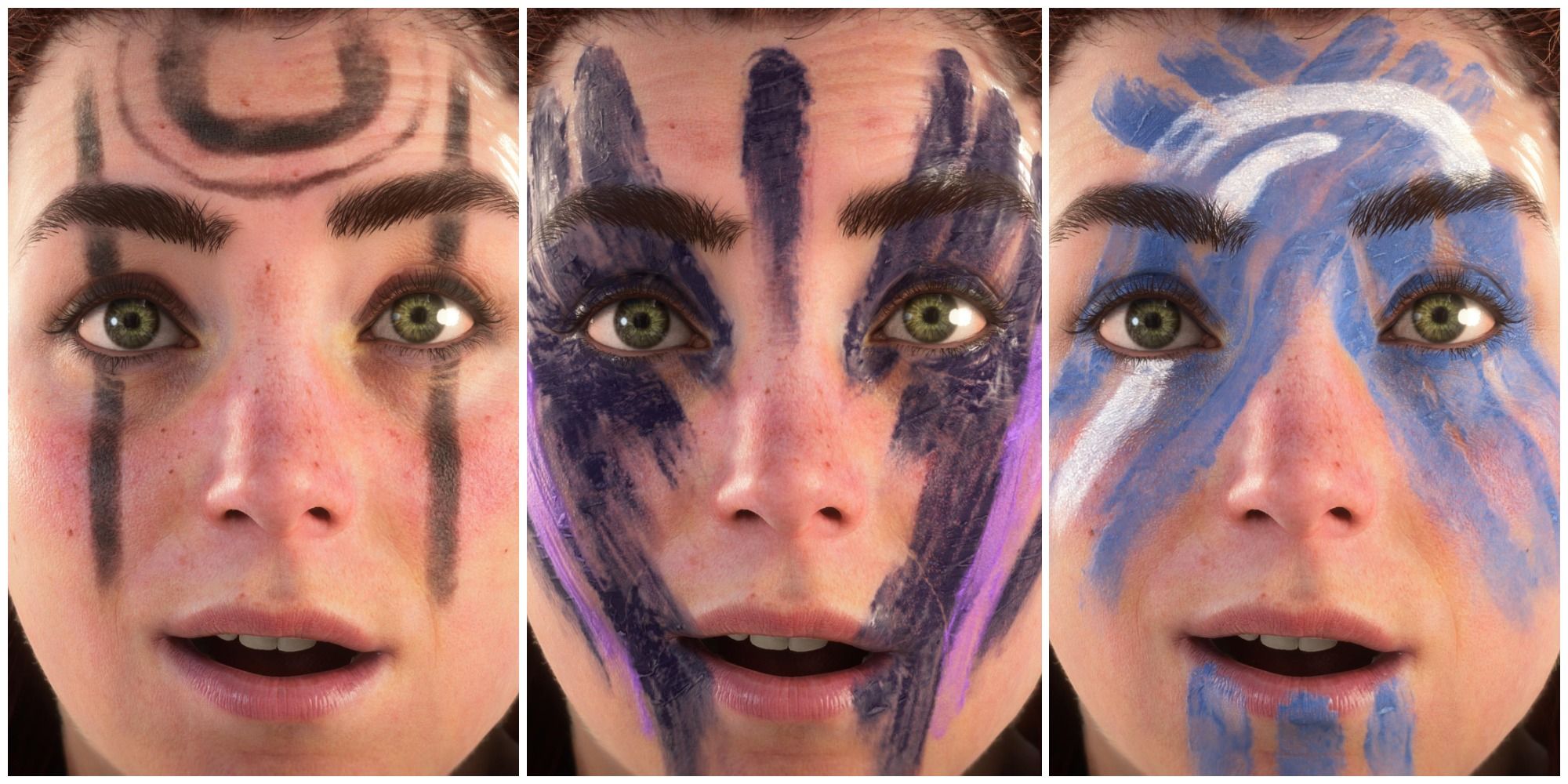 Face paints can also be changed in Photo Mode at any time, though this is limited to the mode itself. As soon as you exit Photo Mode, the face paint will be removed.
This is mainly to set up photos, as you can change Aloy's pose, facial expression, and face paints – as well as the usual environmental and artistic tweaks.
How Do You Unlock More Face Paints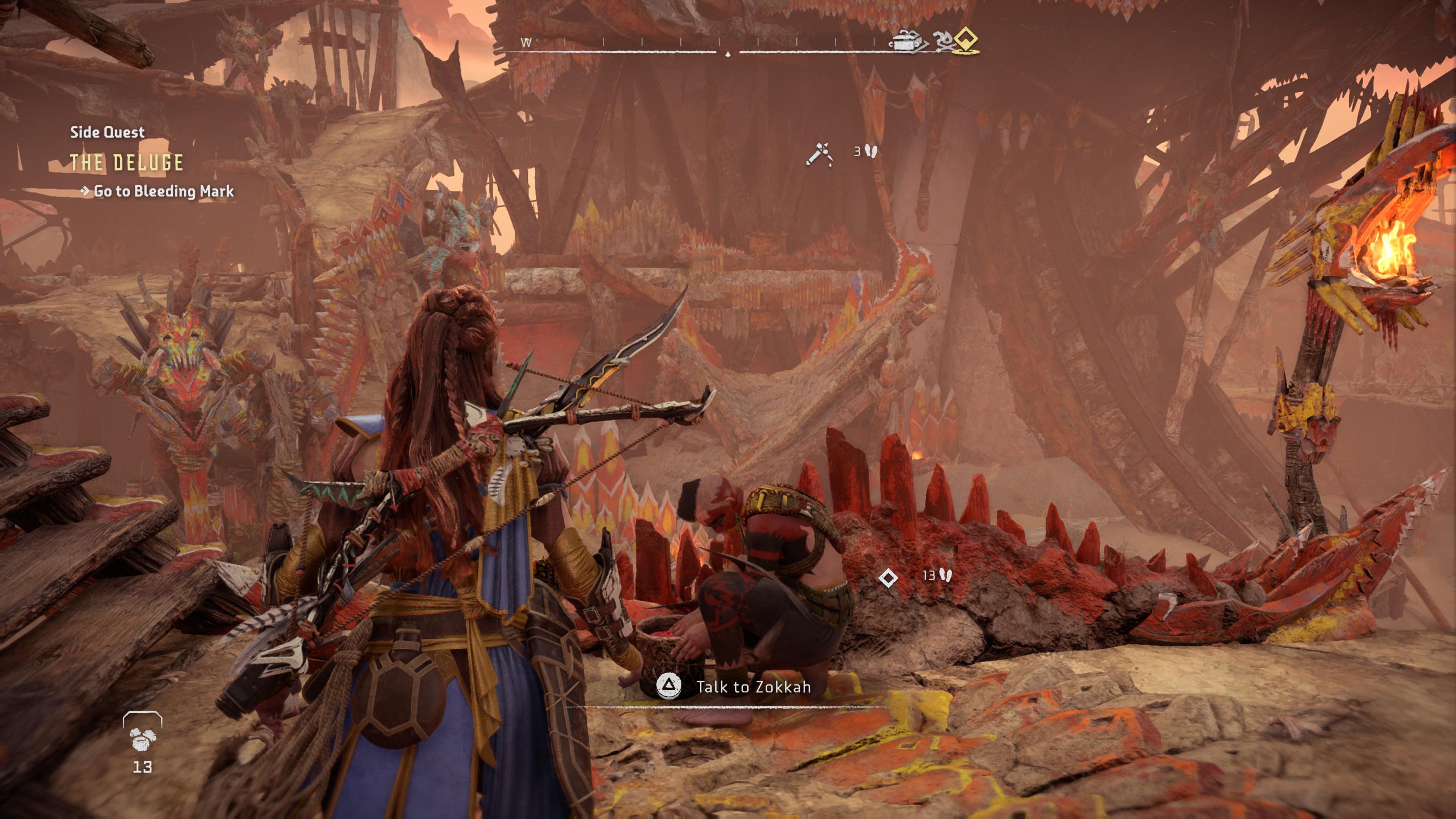 As mentioned earlier, face paints are unlockable throughout Horizon Forbidden West. While you will start the game with a few carried over from those available in Zero Dawn, many more will be rewarded as you finish certain quests.
The rewards for any quests in your log can be viewed underneath the descriptions, so you can check to see if there is a quest you want to prioritize to unlock a new paint.
Face paints can be obtained in various styles, including the solid and strong colors of the Tenakth, or the softer and subtle markings favored by those from the Utaru tribe. Certain outfits will also include body markings, so there are plenty of opportunities to match up your face paint and complete a look.
Source: Read Full Article