Hood: Outlaws And Legends Targets 60 FPS With Ray Tracing On PS5 And Xbox Series X
Hood: Outlaws & Legends is shaping up to bring dark fantasy multiplayer heists to PC and console in just a few weeks. The team at Sumo Newcastle aims at 60 fps with ray tracing on both PS5 and Xbox Series X with the DLSS support available shortly after launch.
Hood game Director Andrew Willans spoke to Wccftech about the technical side of the project. Willans said the developers are targeting solid 60 fps on PS5 and Xbox Series X, but, unsurprisingly, not Xbox Series S. Game director didn't confirm the final resolutions across all platforms, as the team is still busy with Hood's optimization. The devs will reveal these specs prior to the game's launch.
Ray tracing is also being used in the console versions of the game, adding plenty of "picture postcard moments." Hood: Outlaws & Legends' levels have large volumes of water and a vibrant golden sunset, which summed up beautifully with the modern technologies at the studio's disposal.
Willans also touched upon the DLSS support in the game. Hood: Outlaws & Legends is utilizing Unreal Engine 4, and the DLSS plugin for Unreal arrived "a little bit too late for the studio to integrate into the game." However, the developers are planning to add the DLSS support after launch.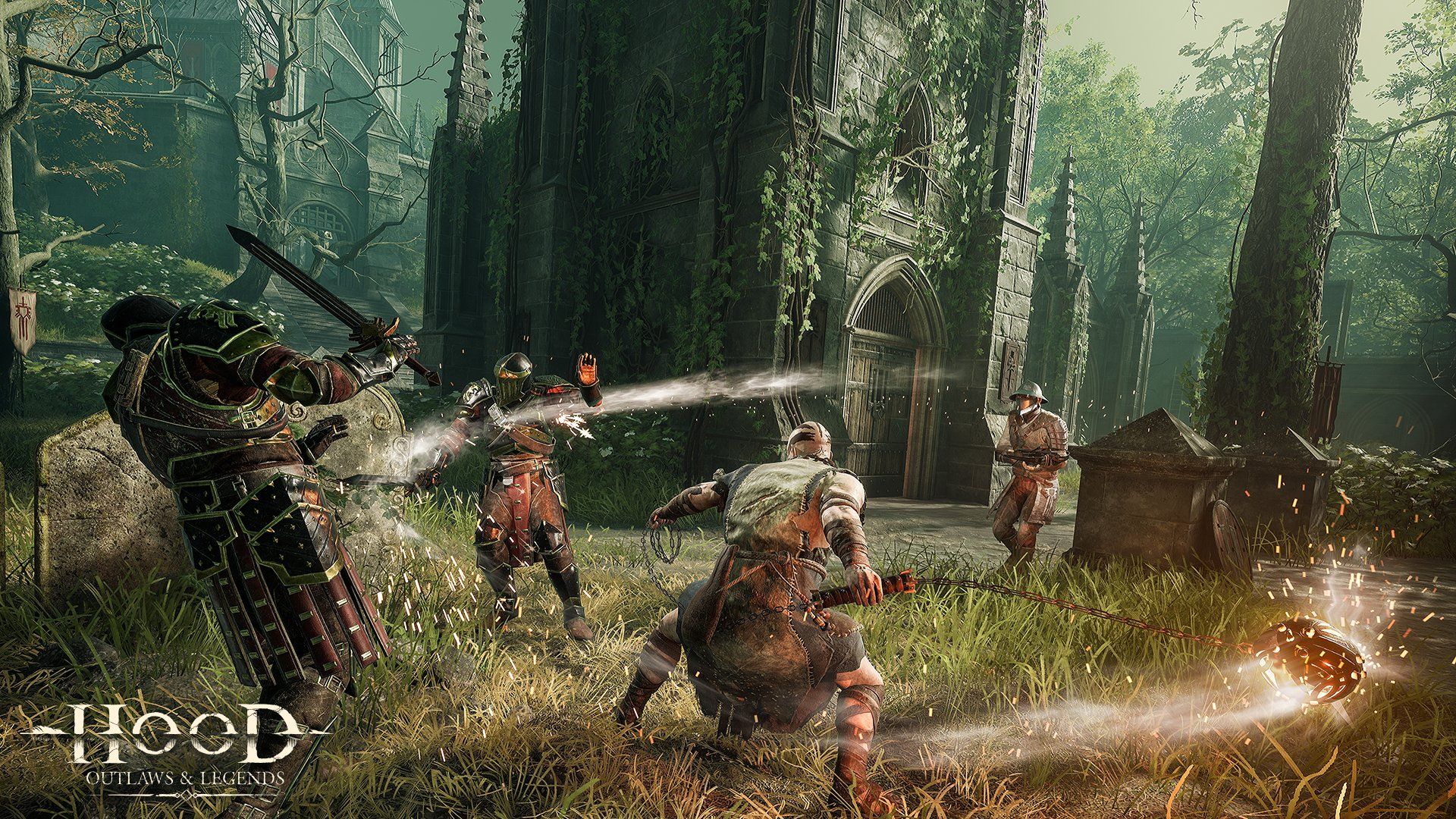 Hood: Outlaws & Legends set in a violent medieval world, inspired by a "dark version of Robin Hood." Players will compete in intense PvPvE multiplayer heists, choosing their character among the four classes: from melee Brawler to long-distance Ranger. There will be five huge maps available at launch, one of them is the coastal Caer Merthyr, which includes a fortress, a keep, and a small town.
According to Andrew Willans, as post-launch support Hood will receive new updates every three to four months. These will bring free maps, new game modes, and even additional characters to the roster. Moreover, the devs have additional features planned that will expand on the competitive aspects of the game.
Hood: Outlaws & Legends is slated for release on console and PC on May 10, but players can get early access on May 7 if they pre-ordered the game.
Source: Read Full Article