Homeworld 3 Will Have Giant Space Megaliths
Blackbird Interactive is hard at work on their highly anticipated space-strategy title Homeworld 3, recently revealing concept art for massive, hulking megaliths that will be present in the game's environment.
From the nomadic Kushan to the remorseful and mysterious Bentusi, the memorable stories told throughout the Homeworld series have earned its many dedicated fans. Now, over half of a year into Homeworld 3's initial reveal and successful crowd-funding campaign, the team seems to be making some exciting progress on the long-awaited finale to the trilogy.
The newly released concept art "is a target for the scope of the battlefield and establishing the feel of the environmental storytelling we will achieve." From all of the information provided in their latest update, these megalithic space structures will be interactive and highly involved in the missions to come.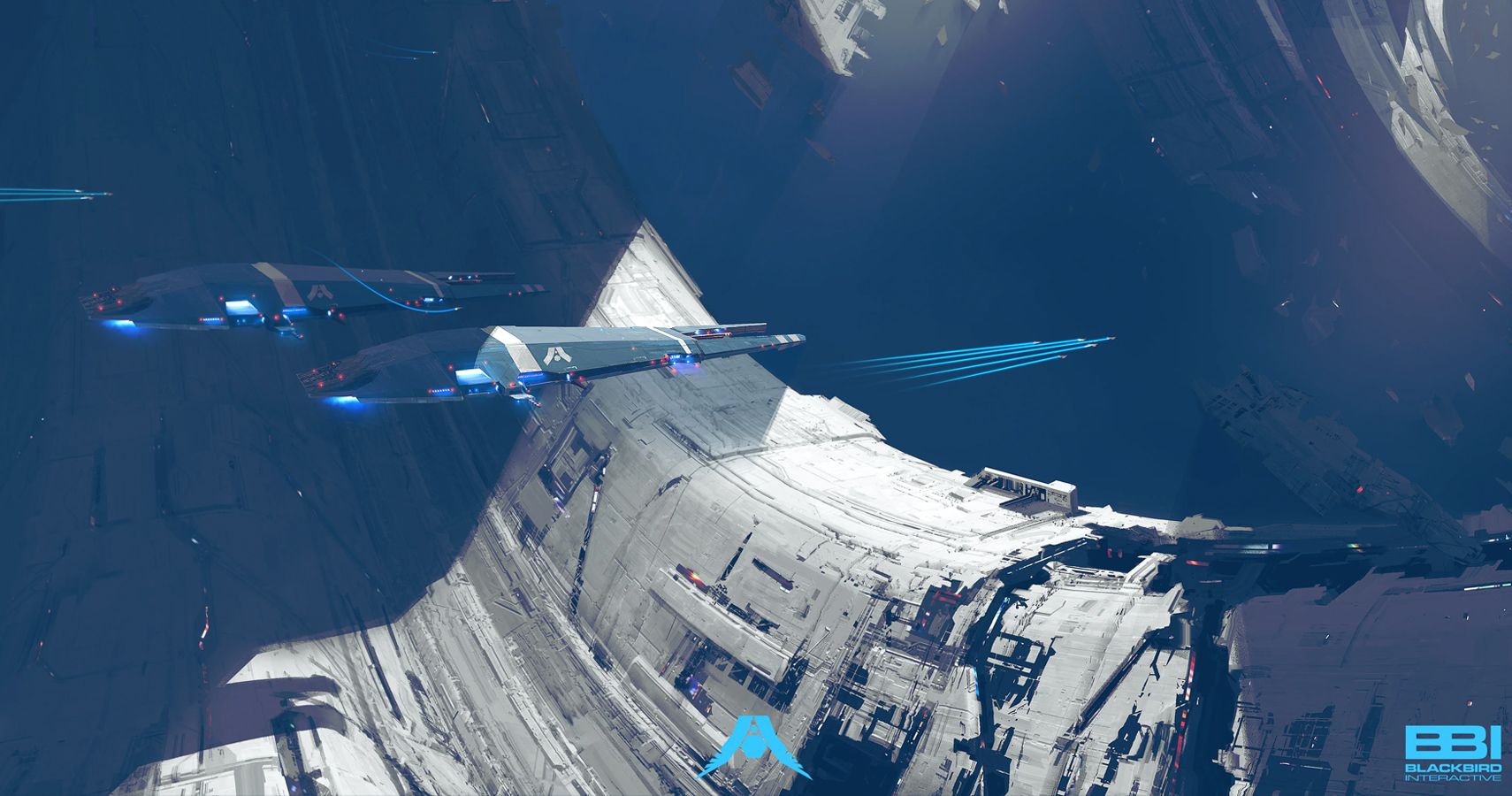 According to the team, "missions and combat are being designed with the idea of using the space and environment to its maximum potential." This is promising news to fans of the series, as the environments in Homeworld have reliably contained profound immersive qualities.
A significant part of Homeworld's enchanting atmospheric appeal is the sheer scope of it all. The capital ships, the asteroid belts, the space stations, the planets – everything at the player's disposal felt absolutely massive. With the addition of the aforementioned megaliths, it seems that Blackbird is aiming to go even bigger and badder. If the environmental design is anything like the originals, players are certainly in for a treat.
In case you missed the original announcement trailer, it's worth checking out. Both the visuals and audio design strike a perfect balance between nostalgic and fresh.
Unfortunately, Homeworld 3 isn't slated to release until Q4 of 2022, but at least we know that the project is still chugging along nicely. Don't expect Blackbird to remain silent throughout their work, as they claim "In [the] future, we're looking to give an update on the core combat and gameplay, as well as the cinematic experiences of Homeworld 3." Plus, the development team behind the upcoming title contains some of the same talent behind the originals – so it's safe to assume that the game is in good hands.
Sources: Blackbird Interactive, YouTube
Source: Read Full Article