High On Life Is Trapping Players Inside Applebee's
A few High on Life players are finding that their pleasant trip to Space Applebee's is going on a lot longer than they anticipated, as a glitch seems to be trapping them inside the restaurant.
First spotted by PCGamesN, several High on Life players on Steam are reporting that the door to the Applebee's in the game will slam shut and never open again if the game crashes while you're inside. Players have to take a seat inside Space Applebee's during one of the game's many missions, where you'll order a nice meal as you're gun tells you of his dark gruesome backstory. You'll usually get up and leave afterwards, but it seems like some are being forced to remain inside the restaurant for the forseeable future.
The door will also apparently remain shut even if you reload your latest checkpoint, forcing you to either wait for a patch from developer Squanch Games or start High on Life from the beginning. Either that or your journey ends with you stuck in an Applebee's, endlessly consuming chicken tenders. There are worse fates I suppose.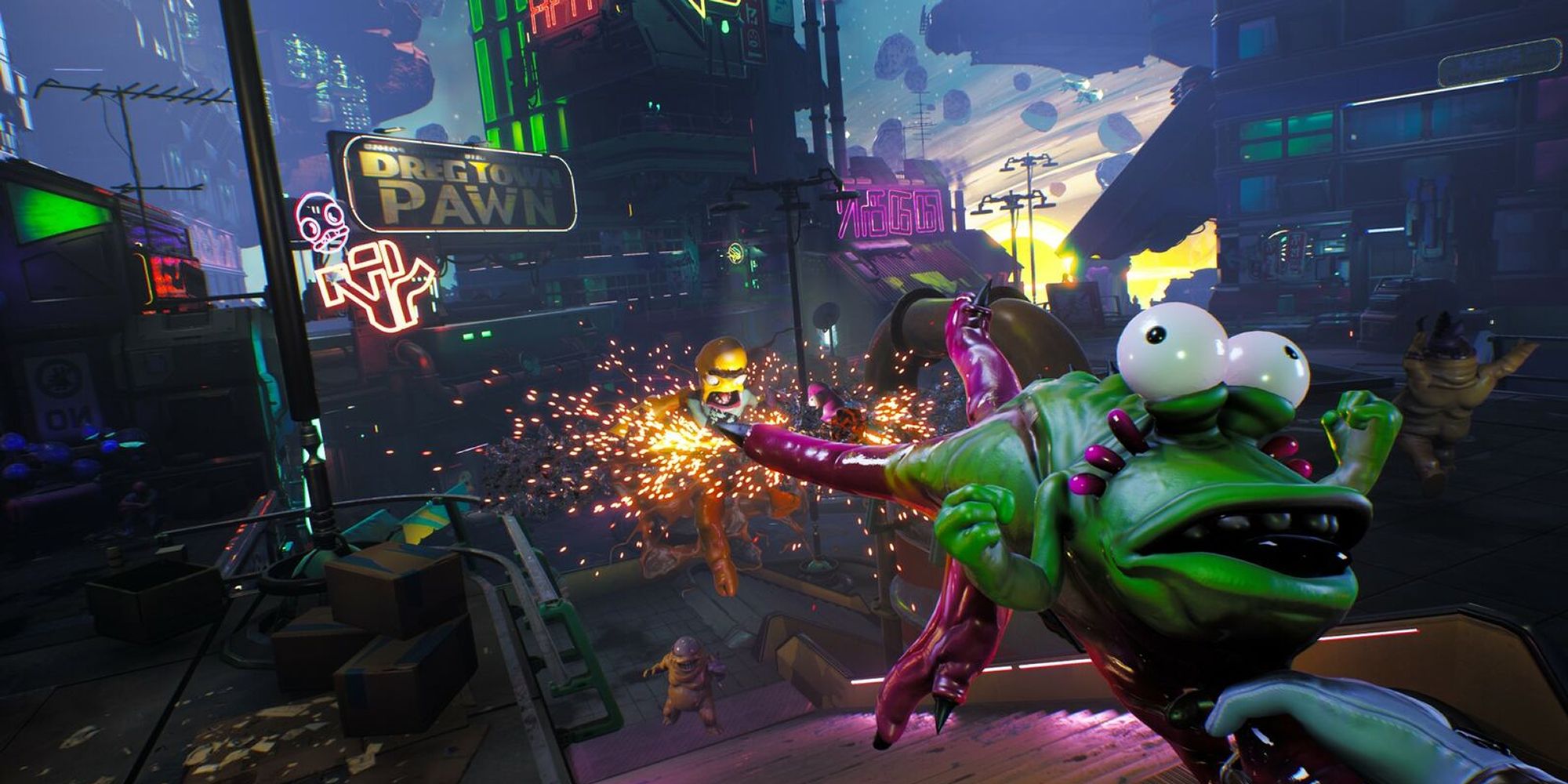 If you're wondering how Squanch Games managed to sneak in such an obvious reference to one of the biggest restaurant chains in the United States without any legal issues, Kinda Funny co-founder Greg Miller recently questioned Roiland about its inclusion. When asked how the team managed to include Space Applebee's in the game legally, Roiland simply replied with "It's parody." Given that Space Applebee's isn't being use to sell the game in any capacity, Roiland is in the clear when it comes to the legality of the situation.
If you fancy a trip to Space Applebee's yourself, High on Life is out now and currently available on both PC and Xbox consoles. You can download the title via Game Pass, and it's a popular choice amongst Xbox fans too, as High on Life recently became the service's most popular title, overtaking other games such as Minecraft and Forza Horizon 5.
Source: Read Full Article