Granblue Fantasy: Versus Introduces Zooey As Its Fifth DLC Fighter
The Asian PlayStation stores accidentally leaked that Zooey will be joining the roster of Granblue Fantasy: Versus soon. In a DLC color pack listing, Zooey was mentioned as getting some additional costumes. Her official reveal was set for a March 8 Livestream event that would be celebrating the sixth anniversary of the Granblue series.
Zooey will be joining the ranks of Beelzebub (who can be obtained for free by finishing the RPG mode), Narmaya, Soriz, and Djeeta. Sharing a smaller stature similar to Charlotta, she is often referred to as the "Arbiter of the Skies" in Granblue lore. She is a kind, caring person that tries her best to bring balance to the world.
How she'll play remains to be seen. With dragons at her disposal, she'll likely have a style similar to Ferry from the main roster. Keepaway and spacing seem appropriate given the more agile nature that Zooey possesses. For maybe she'll end up being a powerhouse. Who can say?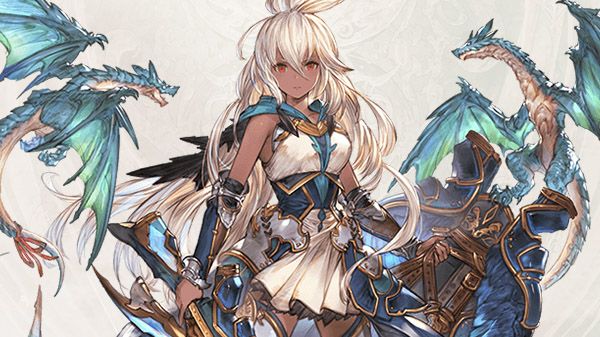 Granblue Fantasy: Versus just released today on PS4. A PC port will be coming to Steam on March 13, 2020. The game currently has two season passes planned with each containing six characters. Zooey will mark the end of the first season pass and will be followed by Belial for the second. It's a bit strange how much a large number of characters are coming in post-launch updates, but at least Arc System Works is dedicated to supporting the game.
Whether or not you should play the game is another story entirely. Why not check out TheGamer's review to find out? In his post, Sam Watanuki writes, "Granblue Fantasy: Versus effectively blends the two genres into a head-to-head fighting game that I can't seem to get out of my mind. Sure, the RPG mode is a bit lackluster, but it did enough to make me want to know more about Granblue Fantasy as a whole."
The beta was neat and the graphical style is immaculate, so it seems like a safe bet for grabbing the final game. You may want to wait for a more "complete" edition just to be safe.
Source: Read Full Article