Get Your Gothic Horror Minis With 1985 Games' Latest Kickstarter
1985 Games, the makers of those fine Dungeon Craft tabletop roleplaying game products, recently launched its Kickstarter for Counterspell Miniatures: The Shade Collection, a set of eleven gothic horror resin miniatures for TTRPGs. The project has already met and surpassed its $10,000 goal, and has 23 days left to go as of this writing.
In the project notes, 1985 Games mentions the rerelease of Curse of Strahd, and its own recent release of the Cursed Lands sourcebook, as inspiration for the Shade Collection minis Kickstarter. The primary goal was to create a gothic horror influenced set of minis to go along with those two adventure modules, as well as to make a high-quality product sized for Dungeons & Dragons fifth edition and other fantasy TTRPGs. The set also had to contain creatures that are unique and not commonly found in today's games, and they "had to be as cool as we could possibly make them!"
The Shade Collection Kickstarter has only two support tiers: the standard $10 'Pledge without a reward' tier, and a $10 or more Custom Reward Tier. Why only two tiers? As 1985 Games explains in the project notes, there are eleven total minis, but they have options for thousands of different combinations. To help keep it simple, the Custom Reward Tier was created so you can pledge a minimum of $10 for one mini, allowing you to customize your selection with more minis from there if you want. Choose the minis you want, add up their costs, pledge that amount, and "when the Kickstarter is over, we'll send you a survey where you can pick out your miniatures."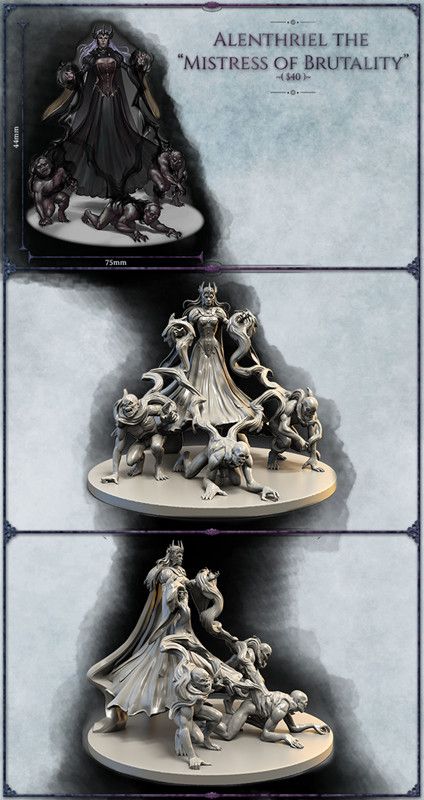 There's a great Gallery section in the project notes detailing the process that went into creating the Shades minis, along with shots of the eleven Shades minions available – Shadewood Gargoyle ($12), Shadewood Werewolf ($10), The Curious ($15), "Breaker of Men" Gal Gahon, ($12), Fortune Teller ($10), "Vampire Lord" Lucian Darsol ($25), Candle Priest ($20), Spirit Guide ($15), Bone Wyvern ($30), Bone Behemoth ($40), and Alenthriel the "Mistress of Brutality" ($40).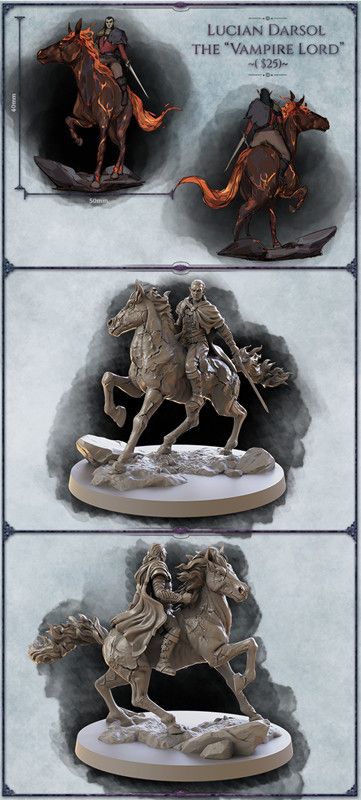 The team responsible for creating the Shade Collection includes Lead Concept Artist Joao Fiuza, Concept Artist Elisa Serio, 3D Sculptors Leavon Archer, Daniel Fernandez Truchaud, Francesco Orrù, and Sam King. Casting and Production were handled by Zealot Miniatures, with Kickstarter Graphic Design handled by 2H Media.
Check the Counterspell Miniatures: The Shade Collection Kickstarter for the full details.
Source: Read Full Article