Genshin Impact: Ascension Materials For Diona
Quick Links
Where To Find Diona's Ascension Materials
Diona is Genshin Impact's teetotalling catgirl. When she's not working at the Cat's Tail, she wields bows and Cryo in her quest to destroy Mondstadt wine. If you plan on using Diona in your adventuring party, it's best to raise her level cap via Ascension.
Boosting Diona's rating not only increases her maximum stats, but it also provides growing bonuses to her Cryo abilities. In this guide, we'll go over how to reach each Ascension Phase, what benefits you can look forward to, and the best way to grind the required materials.
Diona's Ascension Phases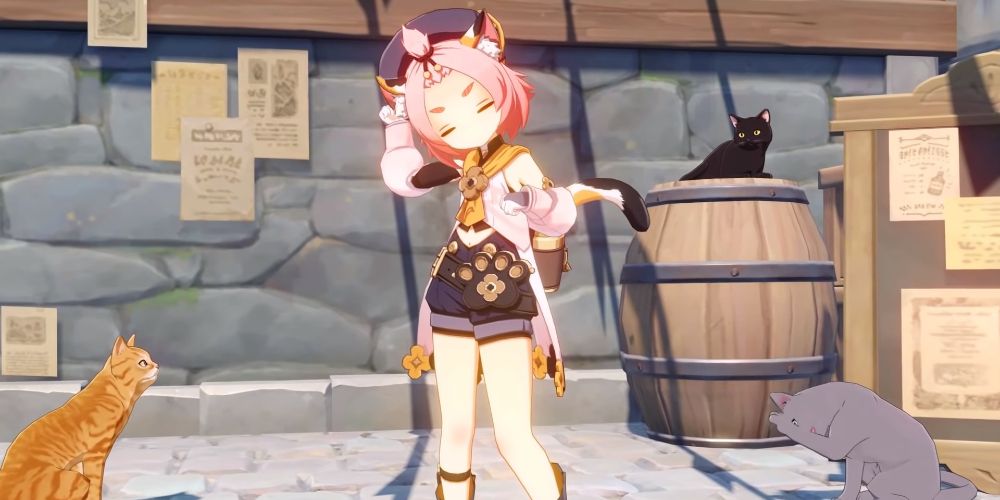 Ascension Phase
Required Materials
Maximum Level
ATK (at max level)
DEF (at max level)
HP (at max level)
Bonus
0
20
46
129
2,061
None
1

20,000 Mora
3x Calla Lily
3x Firm Arrowhead
1x Shivada Jade Sliver

40
88
250
3,985
None
2

40,000 Mora
10x Calla Lily
15x Firm Arrowhead
2x Hoarfrost Core
3x Shivada Jade Fragment

50
113
318
5,074
+6 percent Cryo damage
3

60,000 Mora
20x Calla Lily
4x Hoarfrost Core
12x Sharp Arrowhead
6x Shivada Jade Fragment

60
140
396
6,305
+12 percent Cryo damage
4

80,000 Mora
30x Calla Lily
8x Hoarfrost Core
18x Sharp Arrowhead
3x Shivada Jade Chunk

70
164
464
7,393
+12 percent Cryo damage
5

100,000 Mora
45x Calla Lily
12x Hoarfrost Core
6x Shivada Jade Chunk
12x Weathered Arrowhead

80
188
532
8,481
+18 percent Cryo damage
6

120,000 Mora
60x Calla Lily
20x Hoarfrost Core
6x Shivada Jade Gemstone
24x Weathered Arrowhead

90
212
601
9570
+24 percent Cryo damage
Previous Ascension materials aren't counted towards the next Ascension Phase. This means that to Ascend from Phase 1 to Phase 2, you'll need 40,000 Mora in addition to the 20,000 you already paid to reach the first Phase. Also, the Cryo damage bonuses represent the total bonus applied at each Ascension Phase — they don't stack with the bonuses from previous Phases.
Where To Find Diona's Ascension Materials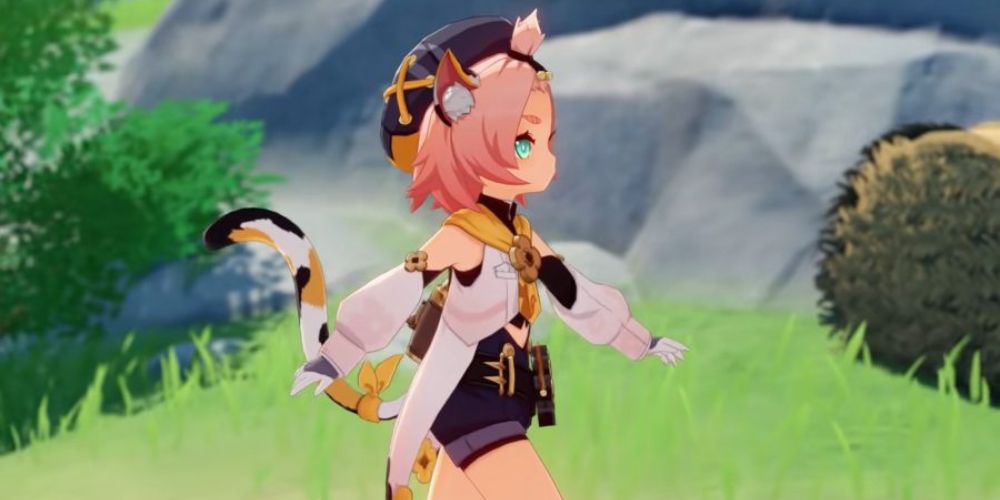 Calla Lilies
Calla Lilies can be gardened and harvested at Orderly Meadow using seeds purchased from Tubby, or purchased fully-grown from Flora in Mondstadt. Both of these options are expensive and time-consuming as the flowers take about three days to grow and for Flora to restock. Gather them in the wild whenever you can — they grow naturally near bodies of water around Mondstadt. The Teleport Waypoint south of Springvale is a good place to grind for them.
Hoarfrost Cores
Hoarfrost Cores are only dropped by the Cryo Regisvine. This boss lurks north of Falcon Coast, and deals Cryo damage. Each time you battle it, be sure to have 40 Original Resin on hand to open the Trounce Blossom that it drops — otherwise, you won't be able to claim the Hoarfrost Core and other loot from the fight.
Shivada Jade
There are many ways to find Shivada Jade throughout Genshin Impact: from completing Commissions to fighting bosses or crafting it via Alchemy. Notably, the Cryo Regisvine drops Shivada Jade with quality based on its Level, so you may be able to grind out the required components while collecting Hoarfrost Cores. See the chart below to find the minimum World Level required for each tier:
| World Level | Shivada Jade Dropped By Cryo Regisvine |
| --- | --- |
| 0+ | Slivers |
| 2+ | Slivers, Fragments |
| 4+ | Slivers, Fragments, Chunks |
| 6+ | Slivers, Fragments, Chunks, Gems |
Arrowheads
Arrowheads are dropped by Hillichurl Shooters; the tier of the Arrowhead depends on the level of the enemy. Hillichurls can be found all over the world, but are most numerous in Dadaupa Gorge. Sharp Arrowheads will only drop from Hillichurl Shooters of Level 40 or above, and Weathered Arrowheads will only drop from Hillichurl Shooters of Level 60 or above.
You can also craft three copies of a lower-tier Arrowhead into one Arrowhead of the next-highest quality.
Source: Read Full Article