Gears Pop! Set To Shutdown In April 2021
Many of you have likely forgotten about last year's Gears Pop!, a mobile spin-off of the Gears of War franchise that crosses over with the stupidly popular Funko Pop brand. Released on PC and mobile devices on August 22, 2019, it seems the title has had little momentum since launching 15 months ago. As such, developer Mediatonic has announced that it will be shutting down all online services next year.
Planned to close on April 26, 2021, Mediatonic didn't explicitly state why Gears Pop! would be shuttering. In an FAQ on its official website, the company writes, "There are a number of things that go into maintaining a game beyond keeping servers active. Addressing issues, developing content, and providing support are critical in keeping a game running. Unfortunately, this is no longer feasible."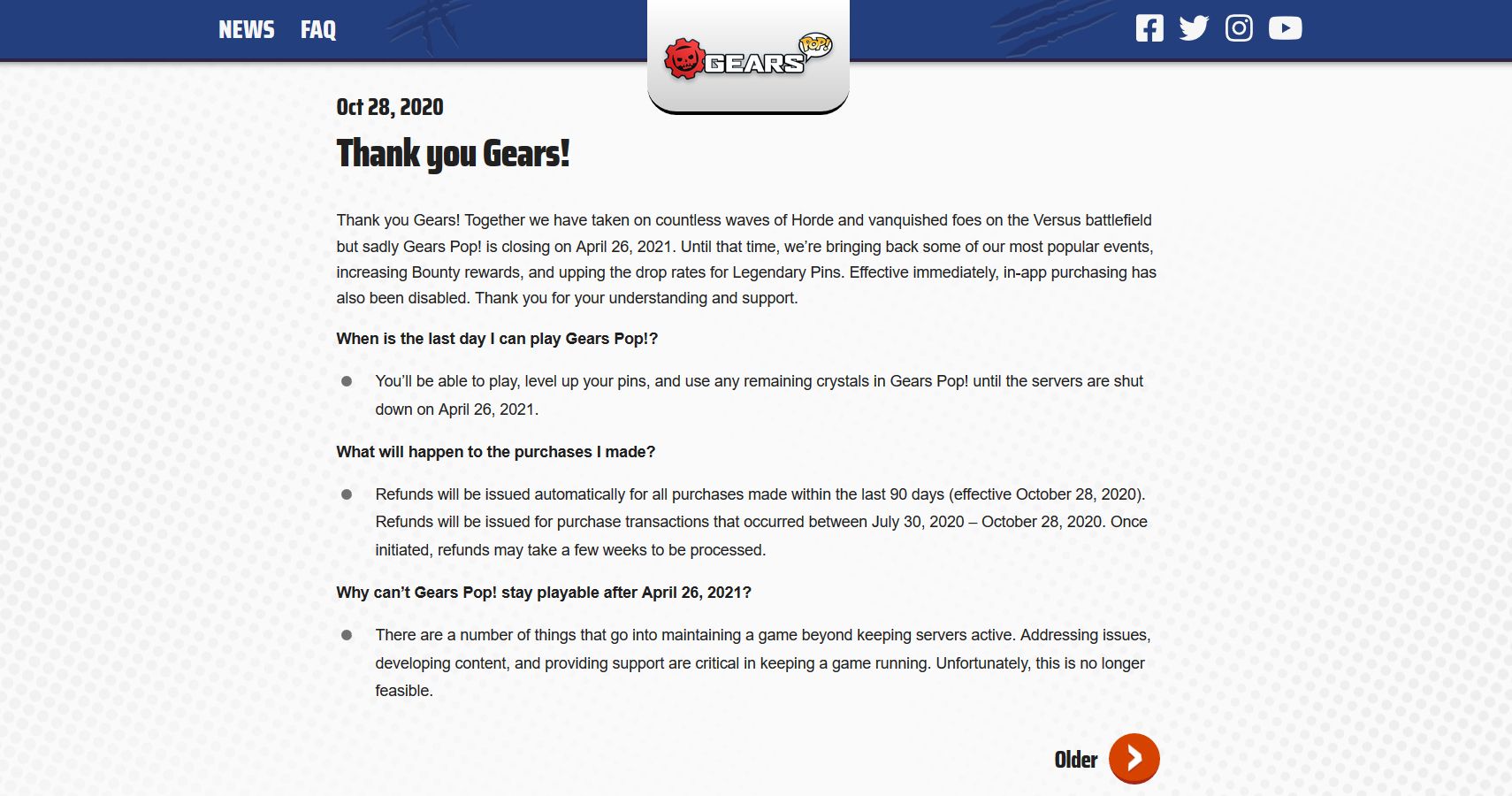 If you're still an active player or want to start after hearing this news, know that you'll be able to continue leveling up and earning crystals until the game shuts down. If you recently purchased any in-game currency or items between July 30 and October 28, you'll be issued a refund in the coming weeks. As of writing, in-game purchases are currenctly disabled.
Having liked the idea of a Funko Pop themed game when this was initially revealed, I never actually got the chance to play Gears Pop! The servers on launch day could barely handle logging in and the game was notoriously laggy once playing. With the existence of Gears Tactics handling a more strategy focused shift for the series, I'm not sure that Pop! needed to remain in existence.
Source: Read Full Article