Game Streaming Will Be Available On iOS — With A Catch
Apple recently updated the App Store to allow for game streaming services—but there's a pretty major catch, one that Microsoft is already calling, "a bad experience for customers."
Game streaming services like Microsoft's xCloud and Google's Stadia are promising to be the future of gaming. No longer will you have to download games to play them. Instead, these services hold the games off-site and will allow you to play anytime, anywhere, on any device.
At least, xCloud will give you that capability. Microsoft has been pushing hard to get its services into as many hands as it possibly can, including iOS users.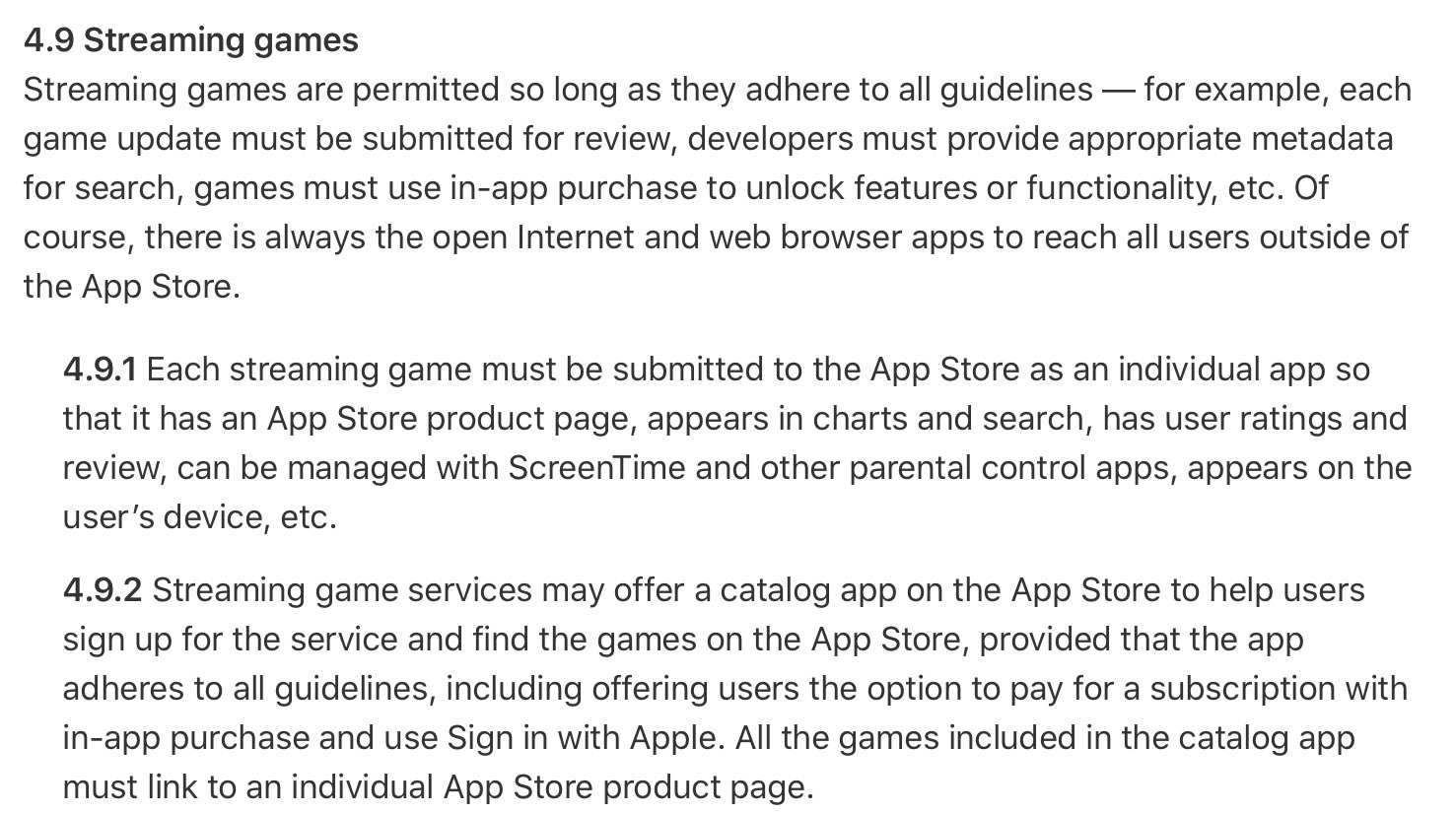 A Microsoft spokesperson said of the situation, "This remains a bad experience for customers. Gamers want to jump directly into a game from their curated catalog within one app just like they do with movies or songs, and not be forced to download over 100 apps to play individual games from the cloud. We're committed to putting gamers at the center of everything we do, and providing a great experience is core to that mission."
All of this comes in the midst of Apple's major legal battle with Epic Games over its in-app purchasing policies. Things just aren't looking good for gaming on Apple devices. Apple's biggest moneymaker on the app store is the gaming category, which is likely why they want to protect their 30% cut of everything spent on games through iOS. When compared to other streaming services like Netflix and Hulu, though, the decision just doesn't make sense from a consumer standpoint.
Time will tell if Apple will voluntarily relent, if it will be forced to allow third-party payments, or if Apple will continue to refuse to allow functioning game streaming services to exist on its devices that it doesn't own.
Source: Read Full Article