Fuser Adds "Livin' La Vida Loca" DLC And More To The Mix
Fuser is adding more songs to the mix this week, which include Ricky Martin's 90s classic "Livin' La Vida Loca." Now you can live out your dream of remixing Smash Mouth's "All Star" with this Latin throwback. Go Nintendo spotted what will be joining the selection this week.
The other two new songs in this DLC drop include "Murder She Wrote" by Chaka Demus & Pliers, and "Whine Up" by Kat DeLuna ft. Elephant Man. A new costume called Decommodification can be added to your character too. All of this and "Livin' La Vida Loca" will be released Thursday. Each of the songs will cost $1.99 or your regional equivalent.
Fuser is a rad rhythm game from late last year that has you take on the role of a DJ. It seperates each song into four different elements like percussion and vocals, and turns them into some surprisingly awesome remixes. Who knew Dolly Parton's "Jolene" could work with "Satisfaction" by Benny Benassi? The game also throws in unique instrumental loops and effects to help you live out your DJ dream. We could honestly see you throw a set live with the tech that Harmonix created. Too bad there are way too many copyright issues on Twitch to make a stream viable. 
The Switch version of the game is pretty poor in comparison to the rest of the releases on PS4, Xbox One, and PC. The models look shoddy while in handheld mode, and it can lag at crucial points of gameplay. We'd recommend any other versions. You might also want to read our feature on the things we wish we knew about Fuser before jumping in.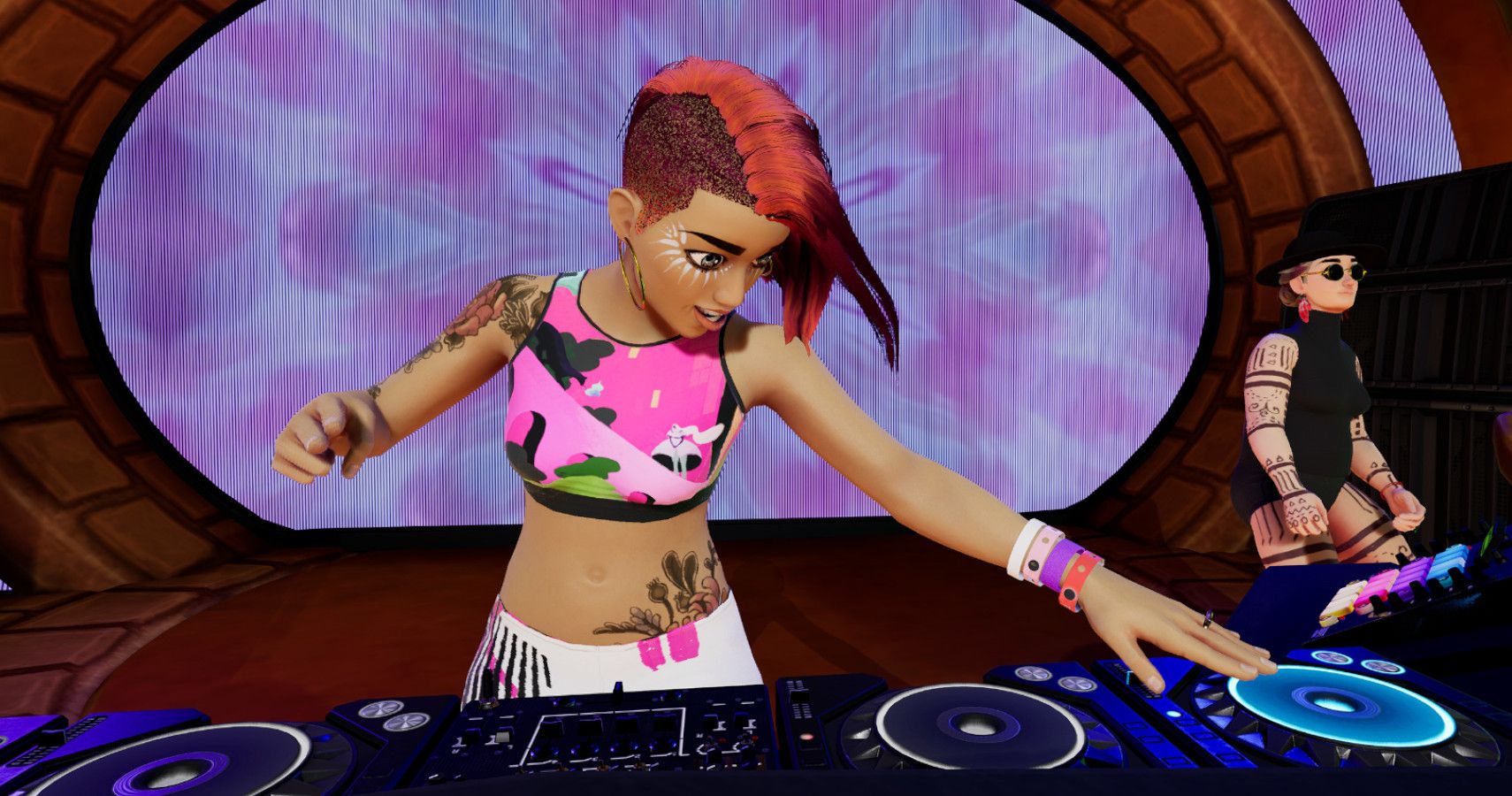 Harmonix has been in the music game business for a long time. They've been behind some of the greatest titles in the genre, including Dance Central (which is way better than Just Dance by the way), Rock Band, and Amplitude, among others. Recently we found out that Harmonix is teaming up with Uppercut Games and Supermassive Games to create some Google Stadia exclusive content.
We wish it wasn't on such a beleaguered platform, but we're looking forward to seeing what this collaborative project looks and plays like. However, the idea of a rhythm-based game on a streaming service sounds like a recipe for disaster.
Source: Read Full Article