Full Video Of Super Nintendo World's Mario Kart Ride Shows It Off In All Its AR Glory
Super Nintendo World has finally opened its gates, and a fan-shot video of its famed Mario Kart ride has made it online.
Super Nintendo World is finally open, at least to a lucky few Nintendo fans, in Osaka, Japan. Its opening has been pushed back multiple times by a series of delays, most of which have been coronavirus-related. Videos taken by park-goers have started to surface online, giving those of us who won't be able to make it there for the foreseeable future a first proper look at what it has to offer.
The centerpiece during the build to the park's opening has been a Mario Kart AR ride. Nintendo has given us nothing more than glimpses and tidbits as to what the ride will be like until now. However, a fan-shot video, which you can check out below, shows the entire ride. It even includes the wait in line which is more entertaining than most you will have experienced.
Most of the queueing takes place in an area modeled after Bowser's Castle. Those waiting for the ride pass by various bits and pieces from Mario Kart's rich history. The books on show are some of the most entertaining things to catch our eye. One is titled "Sibling rivalries and how to exploit them" and there's another called "A Brief History of Moo Moo Meadow".
Right before you get on the ride, there are multiple screens explaining how it will work. It isn't until the 15-minute mark of the video that the ride actually begins. Since it requires you to wear AR goggles to get the full experience, it's at this point where a video clearly doesn't do it justice. Whoever's shooting the footage does their best, but the overlaid characters and items can only really be experienced properly in person.
The five-ish minute ride is a mishmash that includes some of Mario Kart's most famous tracks, ending with Rainbow Road. It's unclear whether Super Nintendo World is officially open or it is still invite-only to get into the park. It was supposed to be fully and officially opened by now, but a state of emergency declared by the government in Osaka last month due to rising COVID cases meant it has to be pushed back again.
NEXT: Sonic Mania Is Getting Its Very Own Lego Set To Celebrate 30 Years Of The Blue Blur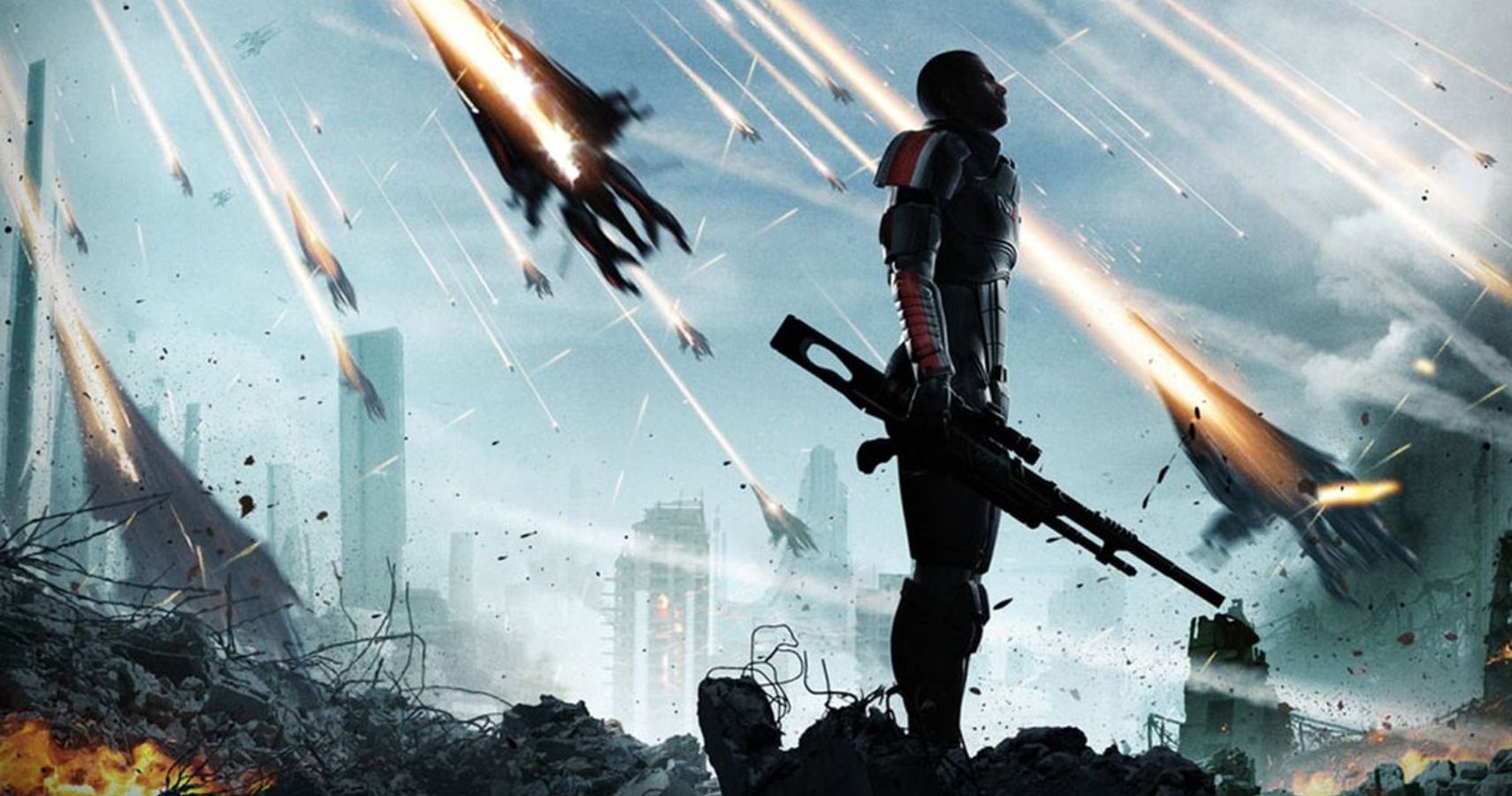 Game News
Nintendo
Mario Kart
Super Nintendo World
Mario
Josh has been gaming for as long as he can remember. That love began with a mild childhood addiction to the Sega Genesis, or Mega Drive since he lives in the UK. Back then, Sonic 2 quickly became his favorite game and as you might have guessed from his picture, the franchise has remained close to his heart ever since. Nowadays, he splits his time between his PS4 and his Switch and spends far too much time playing Fortnite. If you're a fan of gaming, wrestling, and soccer, give him a follow on Twitter @BristolBeadz.
Source: Read Full Article