Fortnite: Where To Find Propane Tanks & What They Can Be Used For
Week three of this season's Fortnite challenges have arrived and there's one players might find a little tricky to complete.
Fortnite challenges arrive on a weekly basis and for the most part, the majority of them are pretty straightforward. In fact, players will likely complete most of them without even actively trying. Eliminating opponents in specific areas, or dealing a certain amount of damage with a particular weapon, for example. These are challenges that just sort of happen by playing the game.
Epic does tend to throw in a couple that require at least a little bit of thought power, though. Of the ten revealed for week three of Season 2, there's one that stood out to us as that type of challenge. Using propane tanks to destroy structures. Some players might not know what Fortnite's propane tanks look like, much less where to find them.
Unlike other challenges similar to this one, chances are players won't simply stumble upon Fortnite's propane tanks. That's because as far as we can tell, they are only available in one area of the map. The Rig. It makes sense since TNTina is the one who has created the challenges this week. Propane tanks are littered all over The Rig. They're red with "Ka-BOOM" written on them in yellow writing.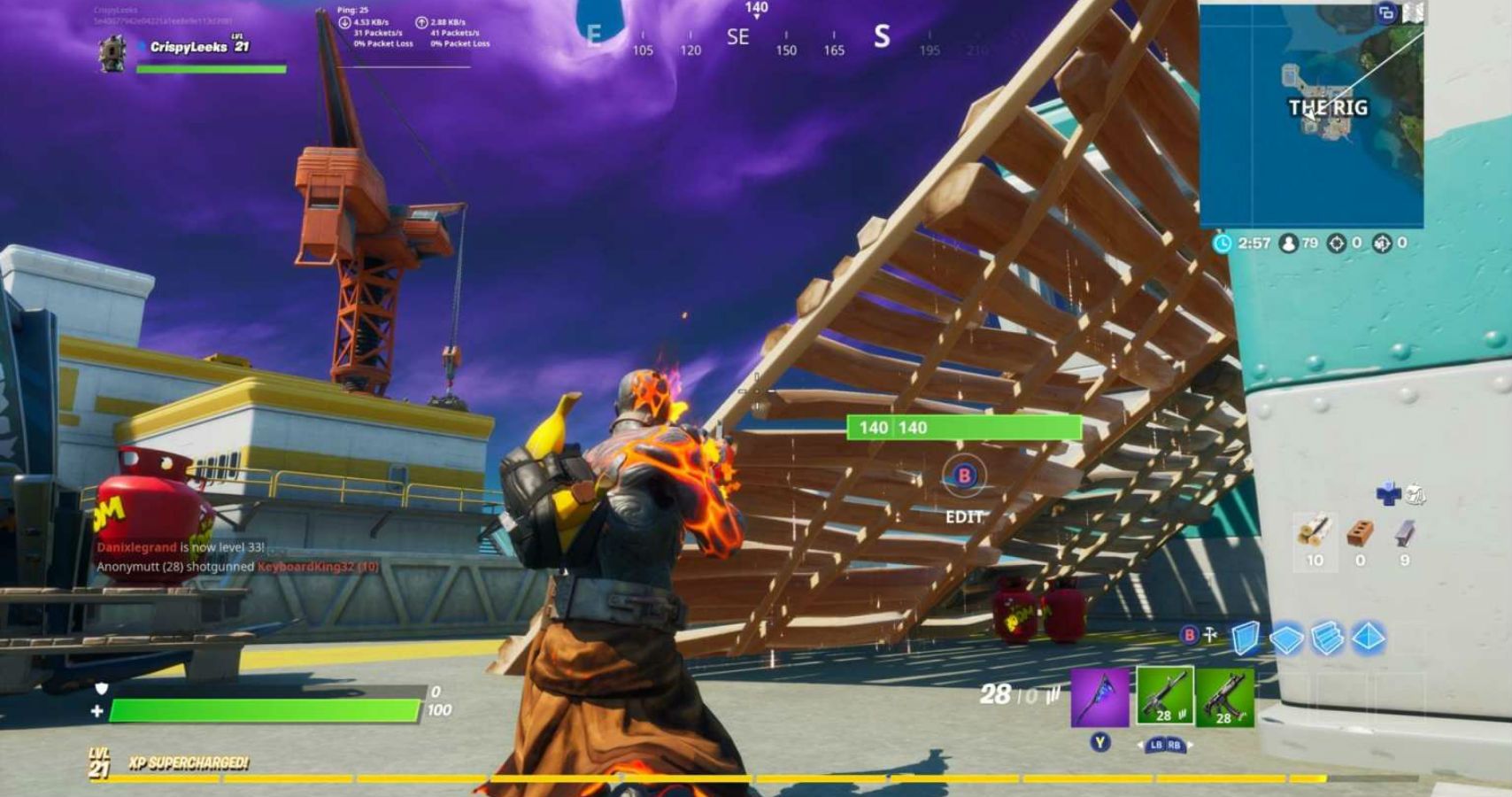 Once found, the first thing players will need to do is make sure no henchmen are around. The last thing you'll need is to be shot at while trying to get this challenge done. The propane tanks can be picked up by pressing triangle/Y/F and then RT to throw them. Shooting at them will cause the tanks to explode, but making sure the explosion takes a structure with it is trickier than it sounds.
Players' best bet is to build a ramp or two right over the top of them, as demonstrated in the picture above. That way, it will guarantee a structure gets taken out when the tanks go up in flames. While on The Rig, players might as well face off against TNTina herself as one of the other challenges this week is to collect weapons from three fallen bosses.
Source: Read Full Article