Fortnite Season 7 Allows You To Choose Battle Pass Rewards With Battle Stars
Fortnite's Season 7 Battle Pass will allow players to choose the order they unlock rewards with the returning Battle Stars system from Season 5.
In a new video on the Fortnite channel, Epic Games' Nathan Mooney discusses the new Battle Pass and how it's going to differ from other seasons. The big change is Battle Stars, which will allow you to choose the order in which you unlock rewards.
Epic went into detail on how the new system works with a blog post. The post says, " Every time you Level Up, whether by playing and completing challenges to earn XP or buying a Battle Pass Level with V-Bucks, you'll earn 5 more Battle Stars. As you earn season levels and claim rewards, more pages of the Battle Pass will unlock, offering new reward options to choose from."
Essentially the Battle Pass is being changed to give you currency whenever you level up, and it's then up to you to use that currency however you please. In theory, this should allow players to save their Battle Stars for items later in the pass, and ignore items they don't want to get. Not a fan of the sprays? You can just choose not to unlock them.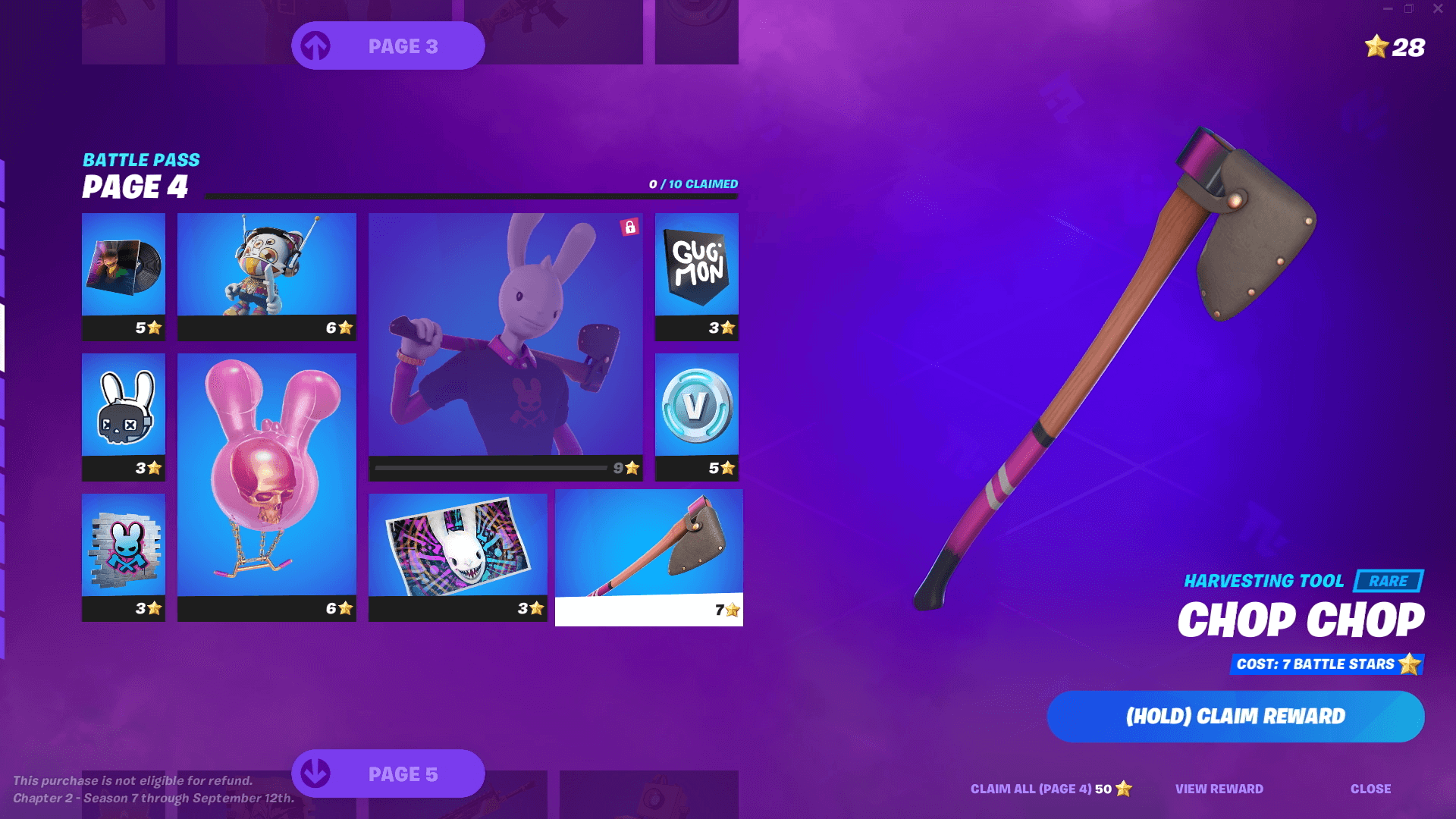 Although this sounds great for players wanting to unlock Rick as soon as possible, there are still some limitations in place. As players level up they unlock new pages, and they can only access the rewards on the pages they've unlocked, so characters like Rick that are on the 9th page will need players to be quite a high level.
Some skins can also only be unlocked by earning all of the rewards on that page, which means you might not be able to skip all of the rewards. This new system is actually an evolution of the Battle Stars from Season 5 of Fortnite, although it's been changed considerably. In that season, you could find Battle Stars in the world to level you up, but they've been repurposed here as a currency.
Source: Read Full Article