Far Cry 5: 10 Mistakes Most Players Make On Their First Playthrough
Far Cry 5 introduced a lot of nuances since its predecessors to shake up the mechanics and gameplay. With any changes to a long-running series comes some trial and error both on the developers' and the player's side of things.
Whether you're completely new to the series or just thrown off by the changes to gameplay, here are some of the most common mistakes and oversights players initially make in Far Cry 5.
Misusing Guns and Fangs For Hire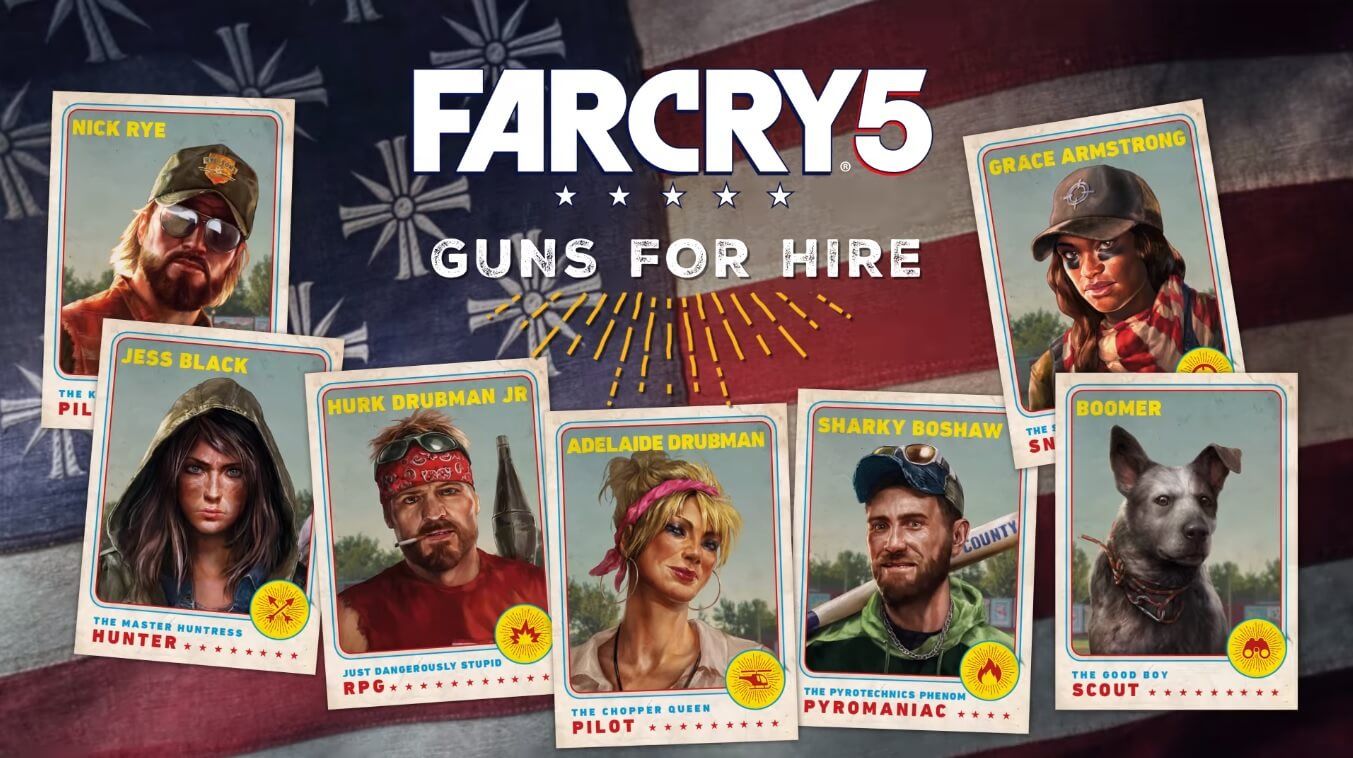 Misusing or using the wrong companions in the wrong circumstances can make or break a mission. Players commonly overlook the merits of enlisting Fangs for Hire. However, they are all massively helpful in the right situations.
Boomer's special ability is running recon and tagging enemies, and he doesn't set off enemy alerts either, making stealth operations much easier. When an operation goes south, this canine is truly man's best friend, capable of launching himself at an assailant to great effect. Boomer proves he is the goodest boy by retrieving guns and ammo for you as well.
Peaches, the cougar, is also great at stealth kills, silently pouncing on enemies and a master at stalking through tall grass. The loveable bear, Cheeseburger, on the other hand, can annihilate enemies and take the attention away from you, effectively dousing the threat when under heavy fire.
As for Guns for Hire, Nick Rye is an aviation specialist and is the one you want with you for any aerial strikes. Grace Armstrong is optimal for sniper work. This sharpshooter never misses a shot, while Jess Black is deadly with a bow. Sharky is a pyrotechnics fiend, and Adelaide Drubman can provide staunch air support.
The point is, every recruitable companion has a specialized skill set that can save your life and lay waste to enemies when you actively switch them out to best utilize their strengths.
Let Your Guns For Hire Take The Wheel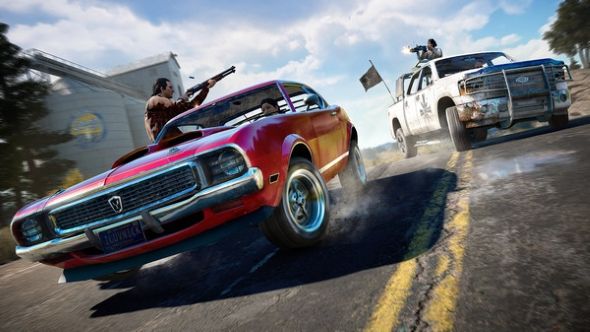 Gamers can tend to be control freaks when it comes to how they want a mission accomplished, and rightly so; it's our playthrough, and we want it to go our way. But sometimes, it's more beneficial to let the guns for hire take the wheel, literally.
Some of your companions' automotive abilities may not be readily apparent, but they are ace drivers and pilots, leaving you free to scout, target, and engage while on the move. Guns for hire are easy to control and redirect when behind the wheel or in the cockpit, so you're not giving up complete control.
Plane Settings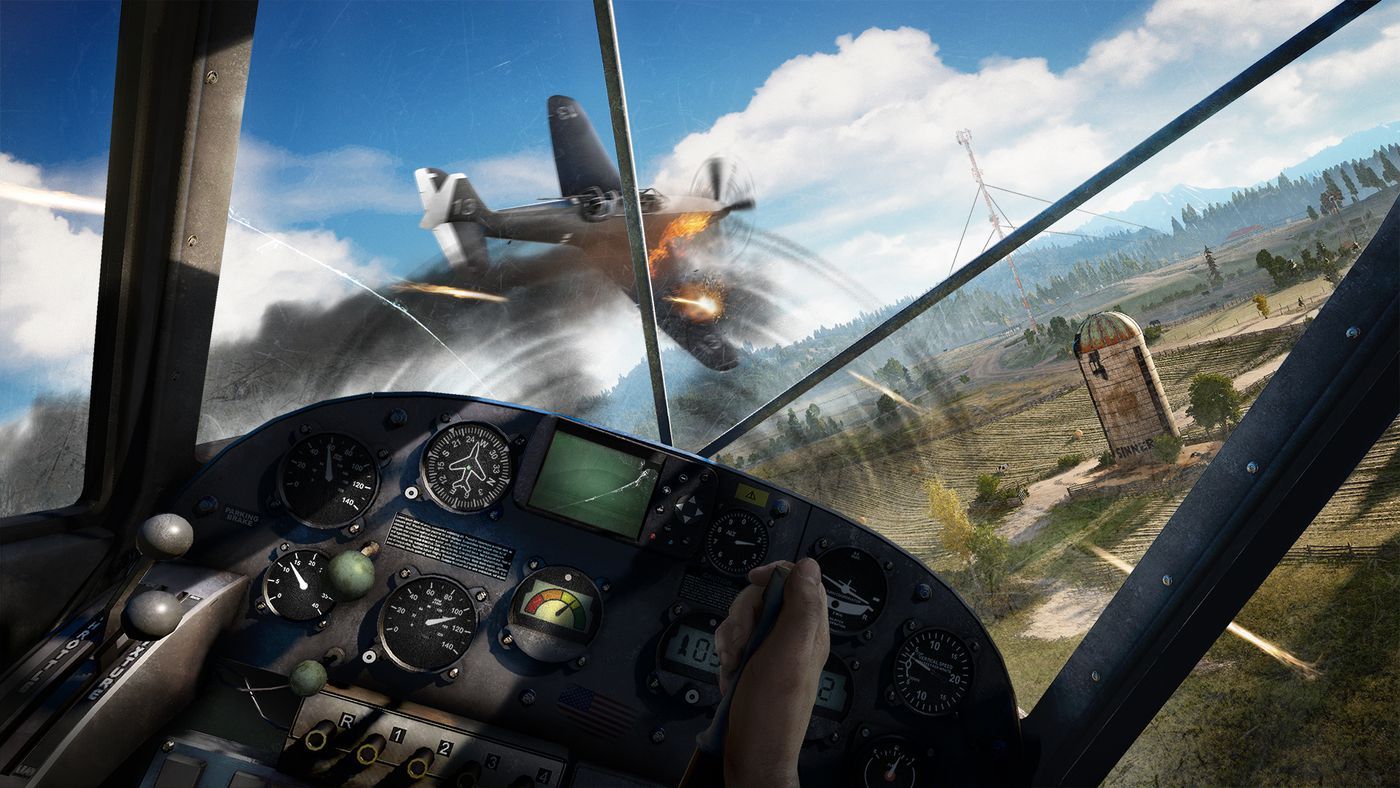 When you are flying solo, be conscious of your plane settings. Flying is a new concept in Far Cry 5, so many players might not mess around with the controls too much, but this is a mistake. Make sure they are set cohesive to your playstyle and or your specific objective for that flight.
The default mode is set to 'Shooter' where all directional movement is assigned to one control- that's left stick on consoles. In this mode, the plane autocorrects itself, disabling rolls and, therefore, dogfight tactics.
On the other hand, the 'Classic' settings are better balanced and allow more versatility during flight. Left stick only controls yaw and pitch while L and R allow you to roll for more dogfighting maneuvers, and you're still free to drop bombs and shoot guns with other controls.
Being Too Loose With Money In The Early Game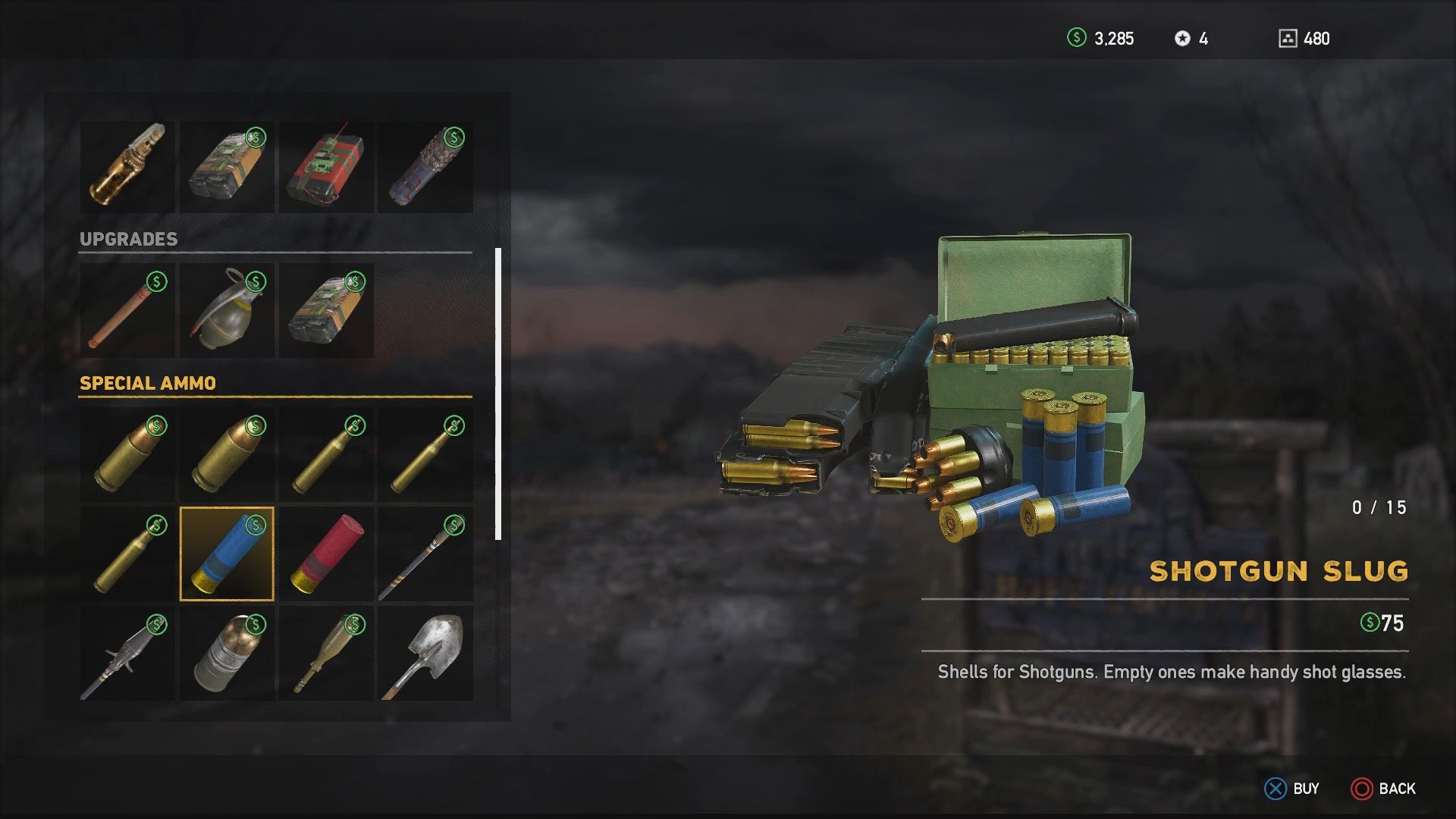 In the first few hours of gameplay, money is not overly abundant. You may feel you need to buy ammo or medkits to keep yourself prepared, but these are easy to find throughout the world as long as you keep your eyes peeled. The same goes for craftable items like molotovs. That leads us to the next mistake.
Taking Over Bases With Guns Blazing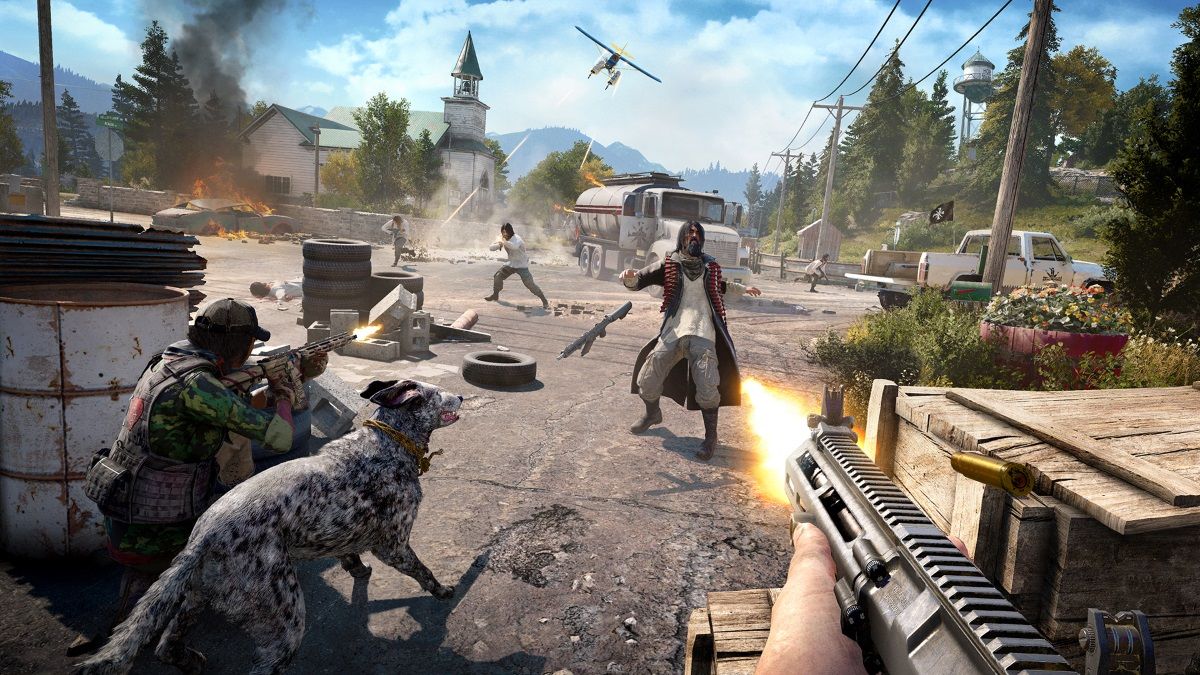 It may be thrilling to incite a firefight and run into bases like someone out of a Scarface film, but it's worth the effort to remain patient and covert. Taking the tactical stealth approach and managing to liberate the base without setting off any alarms nets you a hefty chunk of bonus cash.
Ignoring Challenges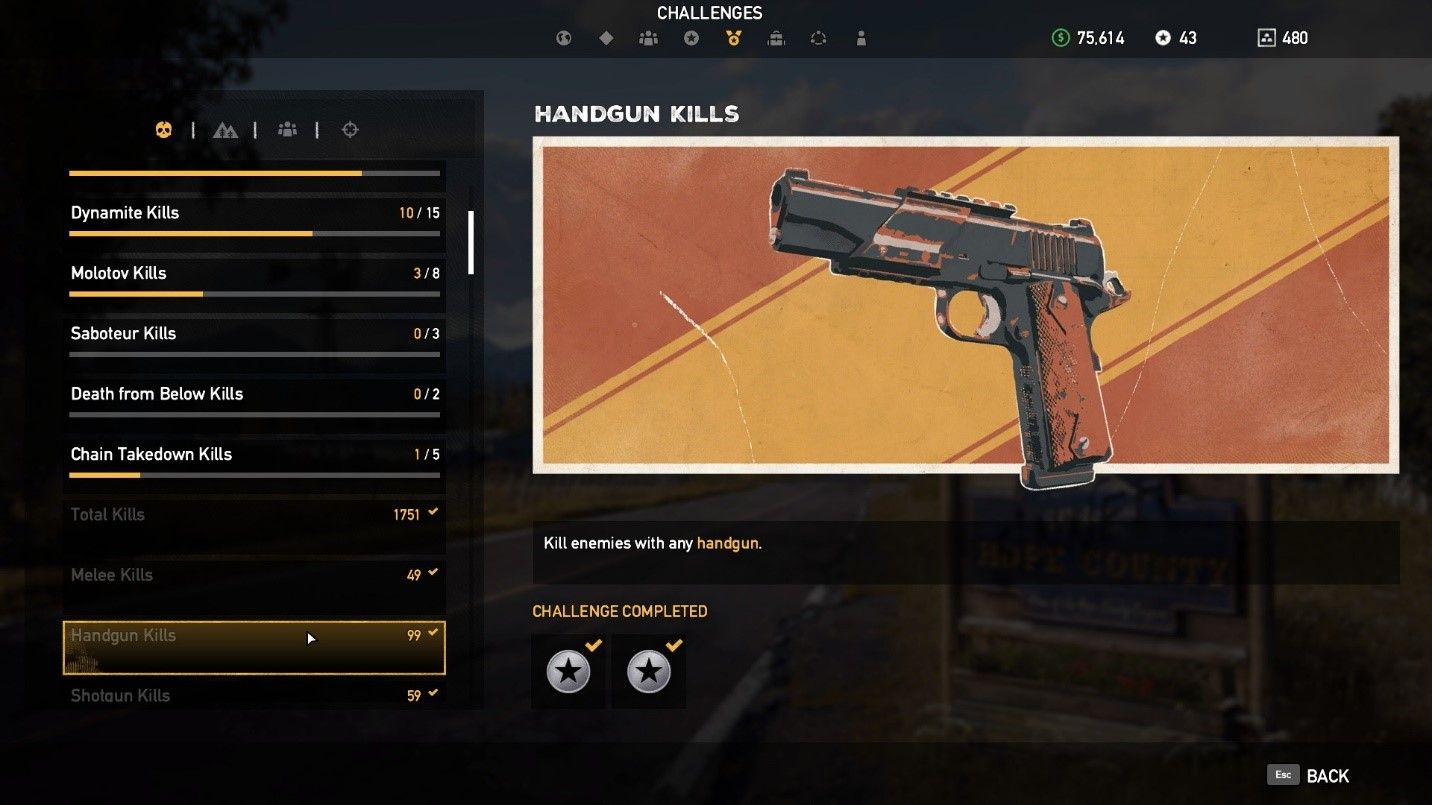 Along with money, perk points are the most important form of currency within the game. These are basic gaming challenges like kill 10 enemies with a specific weapon or in a certain way. Most of these are easy to pull off, offer you a chance to experiment with different tactics, and above all, provide a quick source of perk points to broaden your skillset earlier in the game.
Writing off Arcade Mode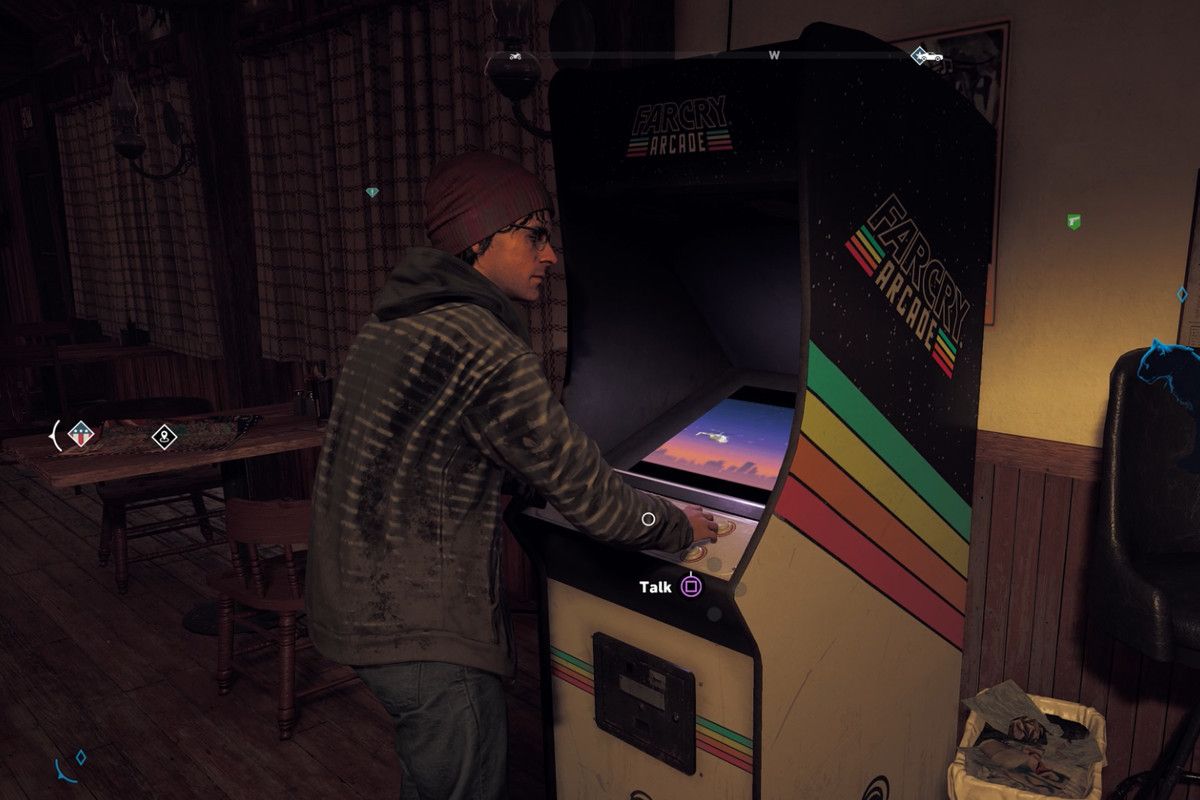 The annoying NPC's hanging around arcade machines, droning on about the mini-games can be a strong deterrent.
However, don't write them off just because of an annoying fanboy (or girl.) Arcade mode is actually a great way to earn extra cash and perk points. Your progression in the arcade directly translates to money and perk points in the main game.
Neglecting Prepper Stashes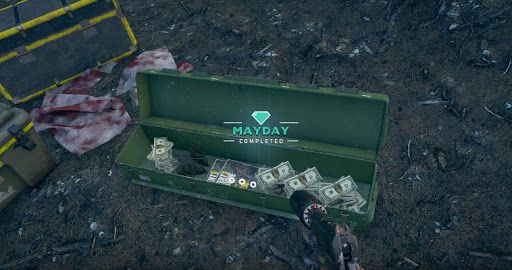 Not everyone likes to tackle unnecessary puzzles or make their way through an obstacle course just for a meaningless trophy or meager bonus. For this reason, those players may decide to forego Prepper stash runs. However, these caches are another good source of perk points and money, along with helpful supplies such as ammo. They sometimes even reveal new weapons or cool vehicles, free for the taking.
Not Paying Attention To Your Surroundings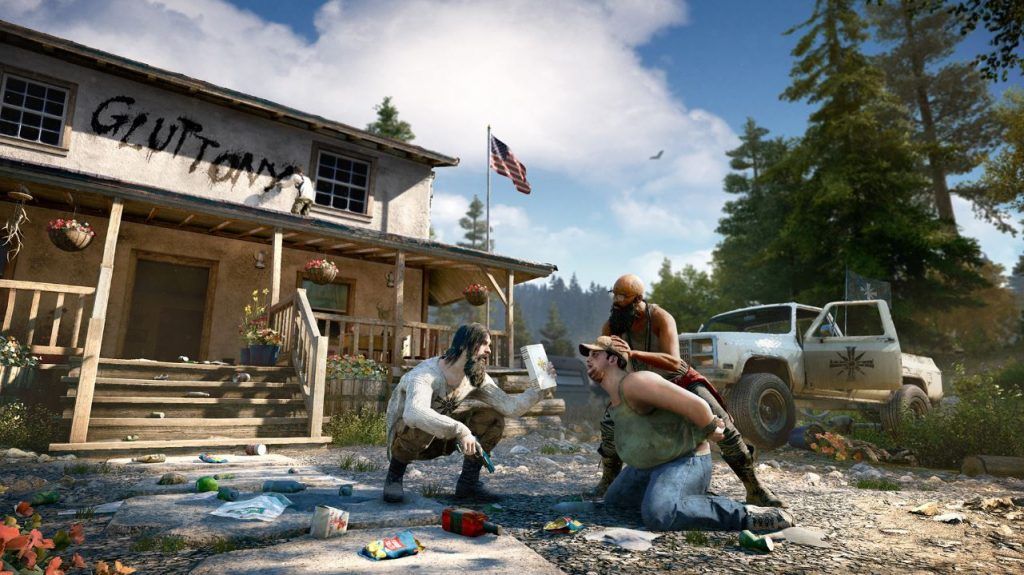 Don't expect any big flashing arrows or unambiguous signs to jump out and point you in the right direction. Far Cry 5 did away with signal towers and the mini-map, so this is all about exploring.
Actively surveying your surroundings is really the only way of finding new objectives in the game, as the developers did a good job of making life around you operate organically. From clicking on road signs to find a good hunting spot to reading a random flyer posted to the side of a barn, your level of perception and intuition will decide how immersive your experience will be. Keeping your eyes peeled for citizens in need of rescue who will then give you a tip-off to a Prepper Stash or weapon safe may be the most pertinent events to watch out for and also one of the more apparent.
Killing Animals With Explosives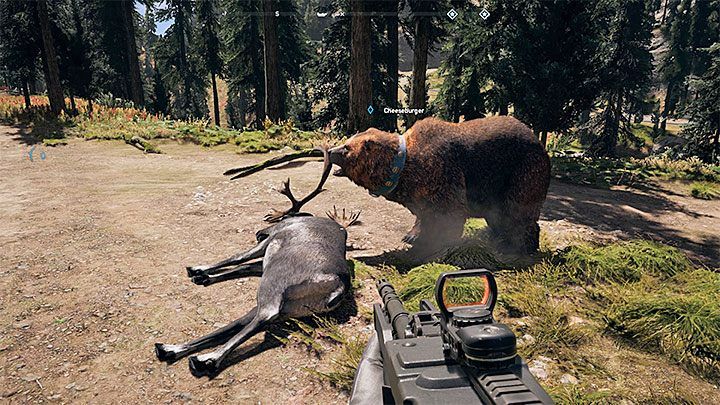 Crazed bears and demonic-looking moose can be intimidating and cause a bit of panic. But aside from the perk points, the main reason for killing animals in Far Cry 5 is for their hides. Explosives always result in damaged hides, which can sometimes forfeit a huge chunk of cash rewards. Instead, you can whittle down dangerous animals' health with shotguns or machine guns without affecting the hide. Still, it's best to use a crossbow or sniper rifle when you can.
That concludes our list of ten common mistakes players make during their first Far Cry 5 playthrough. If you're new to the game or just looking to reexplore Hope County, here are 10 locations you probably haven't found yet.
Next: Far Cry 5: The 10 Best Weapons In Far Cry 5 (& How To Get Them)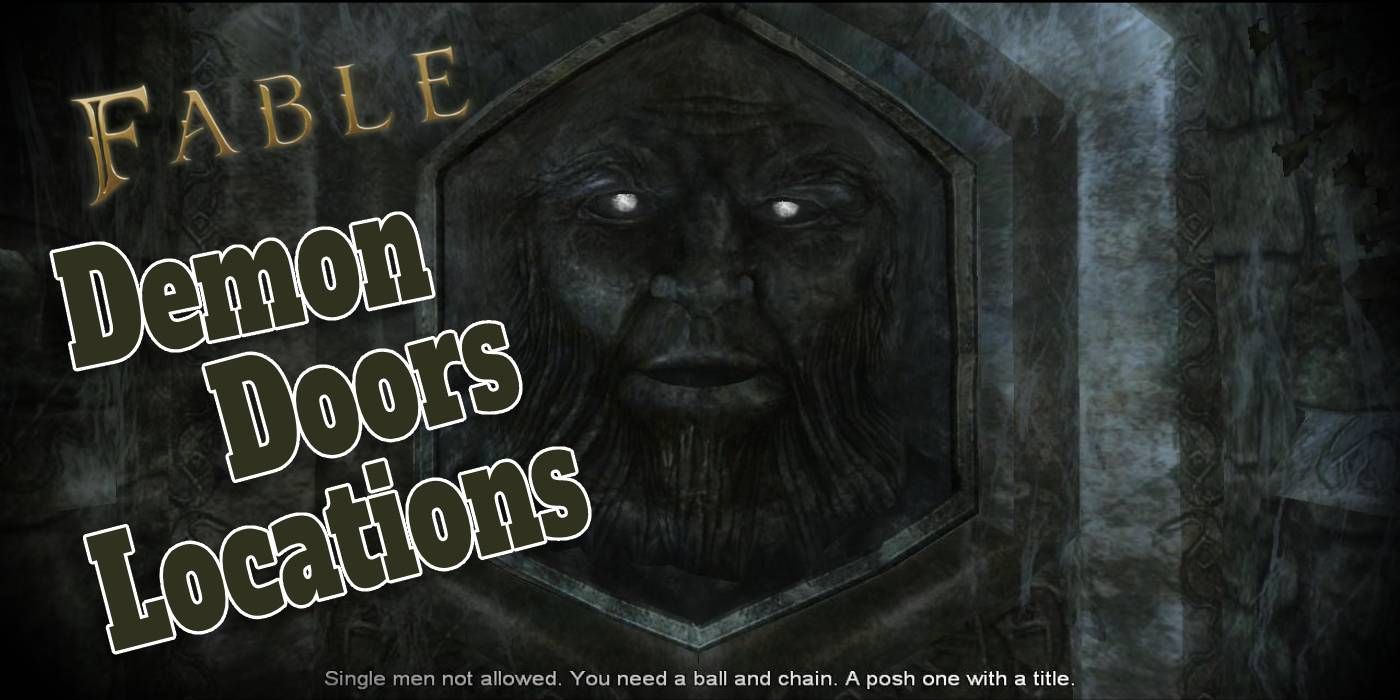 Kim is a freelance writer for TheGamer. She recently began writing online articles in the summer of 2019 when she was approached on Discord to contribute some articles and guides for Wizards Unite World. Kim is a fan of fantastical genres, some of her favorite titles including Harry Potter, The Lord of The Rings, and The Witcher. She's a bookish Ravenclaw eccentric, with an inquisitive sense for adventure. Kim seeks to use her writing as a means to travel and explore, hoping to share her findings and spread curiosity.
Source: Read Full Article