Explore Greece For Free In Assassin's Creed Odyssey This Weekend
Assassin's Creed: Odyssey will be free to play this weekend from the 19th to 22nd March on Steam, Epic Games, Uplay PC, PS4, and Xbox One.
Perfect timing, seeing as virtually the entire planet is on lockdown mode thanks to that one pesky virus making the rounds – you may have heard of it? Whilst you're doing your fellow humans a service by staying at home and not going out and licking every surface you come across or whatever, why not spend your time exploring Ancient Greece for free?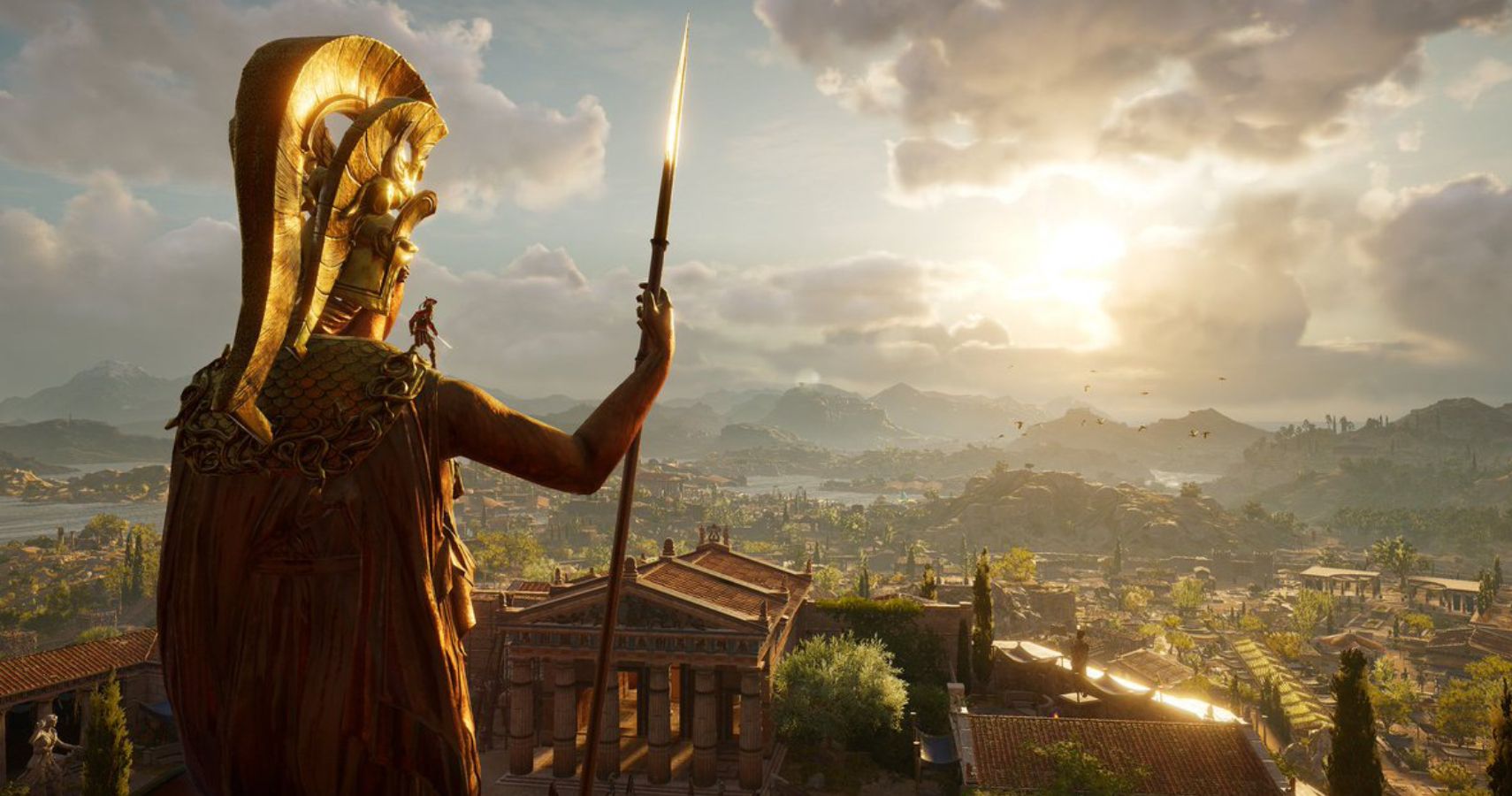 Released back in 2018, Assassin's Creed: Odyssey is the 11th major title in the series (crazy, right?) and has been hailed one of the best in the Assassin's Creed franchise. The game sees you playing as a mercenary fighting to uncover the truth about their mysterious past during the Peloponnesian War between Athens and Sparta, in the year 431 BC. Visually, it's absolutely stunning, and it really is a huge game that is packed with action and adventure and will certainly not be satisfactorily finish-able within one weekend.
If you reach the end of the weekend foaming at the mouth, desperately wanting more time to explore Greece's Golden Age, you will unfortunately have to pay in order to continue playing. There is also a bunch of fine print and good-to-know information that you can read about in full here, including exact times for the game's free-to-play availability (see the pic below – you're welcome).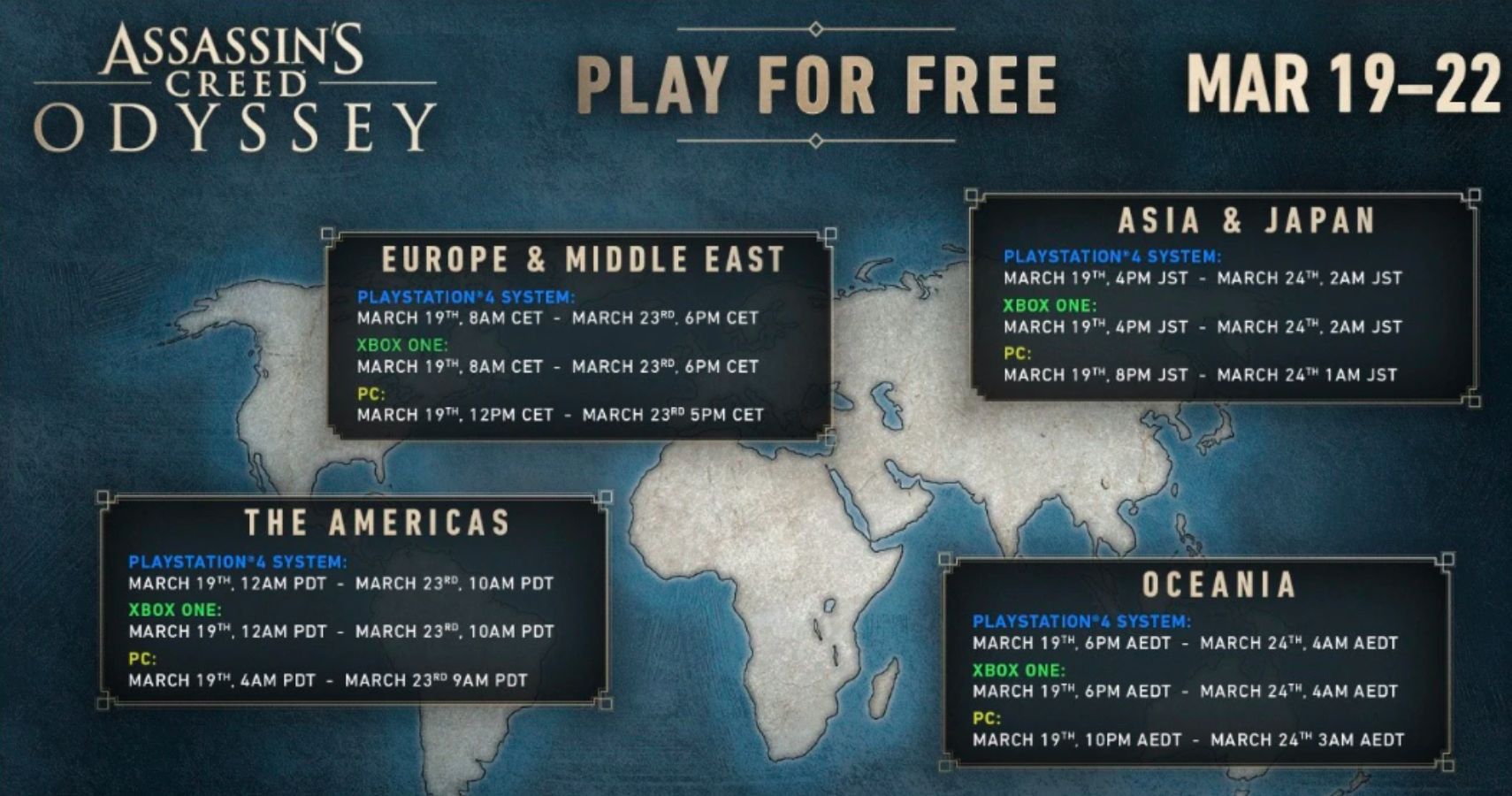 The download size varies depending on the platform, but won't be less than 52.4 GB or more that 71.7 GB, so of course your download speed will determine how much time you really have to play it.
There's additional incentive for those of you who like unlockables and fancy cosmetics. If you play any time during the Free Weekend, you'll be able to gain access to the exclusive Ezio's Roman Set which you can equip in Odyssey. The set includes the legendary badass Ezio's Roman gear, his Milanese Sword, and a handful of action bonuses.
More good news for fans of the franchise: there is currently a Ubisoft Publisher Sale on Steam (ending on 26th March,) so all of the Assassin's Creed titles are on sale anyway. Have a look at all the juicy deals right here.
Source: Destructoid
Source: Read Full Article