Elizabeth Olsen Says Doctor Strange In The Multiverse Of Madness Has A "Horror Show Vibe"
Marvel fans have two upcoming features in the crosshairs: Spider-Man: No Way Home and Doctor Strange in the Multiverse of Madness. The reason for their keen interest in these particular features is because both are expected to open the Multiverse within the live-action MCU. The jury is still out on whether this will happen in No Way Home, but Sam Raimi's madness with Doctor Strange is a certainty. Wanda Maximoff actor Elizabeth Olsen has also alluded to the latter's "horror show vibe", which has piqued our curiosity even more.
Maximoff recently exited her delusional reality with the late Vision in Disney Plus' WandaVision, but she will be returning in Multiverse of Madness. The Scarlet Witch and Sorcerer Supreme were actually meant to meet earlier in WandaVision, but Kevin Feige wanted the spotlight to stay firmly on Wanda. Benedict Cumberbatch felt the need to apologize to fans after they were left bereft of a Doctor Strange cameo, but we suspect Marvel will make up for it during the Doctor's sequel.
The plot of Raimi's feature is being kept a secret for now, as it is expected to showcase interstellar levels of time travel within the MCU that has never been seen before. In an interview with Glamour, Elizabeth Olsen labeled the film as "bonkers" with a "horror show vibe," the latter of which will play to Raimi's strengths.
The Evil Dead director knows how to handle the lighter side of horror, and also has experience with superhero films from his work on the Tobey Maguire Spider-Man trilogy. There is therefore no doubt that Raimi is the man to orchestrate this upcoming madness, and there is even a rumor that suggests his return to Spider-Man for a fourth chapter.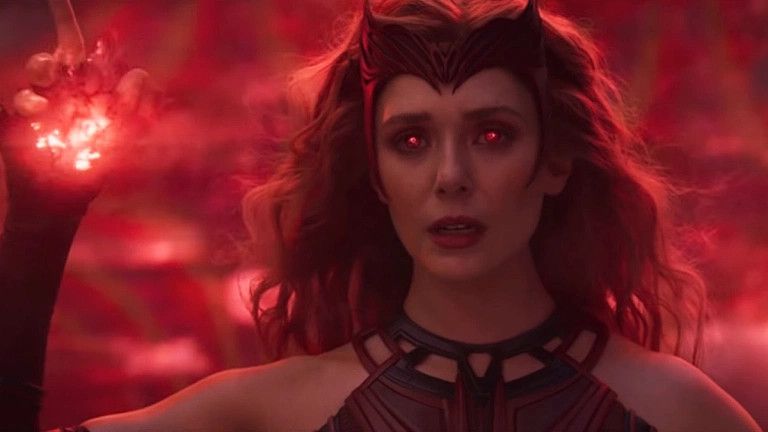 So, what do we know about Multiverse of Madness? We know that Cumberbatch, Olsen, Rachel McAdams, Chiwetel Ejiofor, and Benedict Wong will be reprising their roles, along with Xochitl Gomez playing America Chavez (a.k.a. Miss America). The only other shred of plot information is Stephen Strange's work with the Time Stone, hence the inevitable opening of the Multiverse.
We also know that there may be scenes of Strange before he became the Sorcerer Supreme, as Cumberbatch was spotted during filming without the Doctor's goatee. It is known from past reports that Cumberbatch grew his own goatee for the role, therefore, his clean-shaven face may hint at some flashbacks.
Source: Read Full Article