Diviri Paradox Previewed At Warframe's TennoCon
It's been three years since Digital Extremes first teased Warframe's Duviri Paradox at TennoCon 2019. A lot has happened since then, with multiple open world updates expanding the world of Warframe far beyond its origins, and The New War expanding on the game's deep lore more than any other expansion to date. With the Duviri Paradox, Warframe will return to where it all began, offering both newcomers and veterans a glimpse into the terrifying Void.
Expanding on the teaser trailer revealed at Summer Game Fest, TennoCon offered both gameplay footage and a live player demo of sorts. Tenno are able to enter the Duviri Amphitheater to experience a preview of the Duviri Paradox courtesy of Bombastine, a skeletal showman who introduces King Dominus Thrax, the master of the Firmament. Thrax seems to have full control over what happens in his domain, even to the point of resurrecting the Drifter again and again during the gameplay presented at TennoLive.
The Duviri Paradox seems to add roguelike elements to Warframe, with death a mere stepping stone to progression. The Drifter is resurrected multiple times by Dominus Thrax before eventually making a daring escape after a disembodied hand falls from the sky. We're also shown how the player can choose new perks each "day" in Firmament, offering interesting build choices to explore this strange, monochrome world.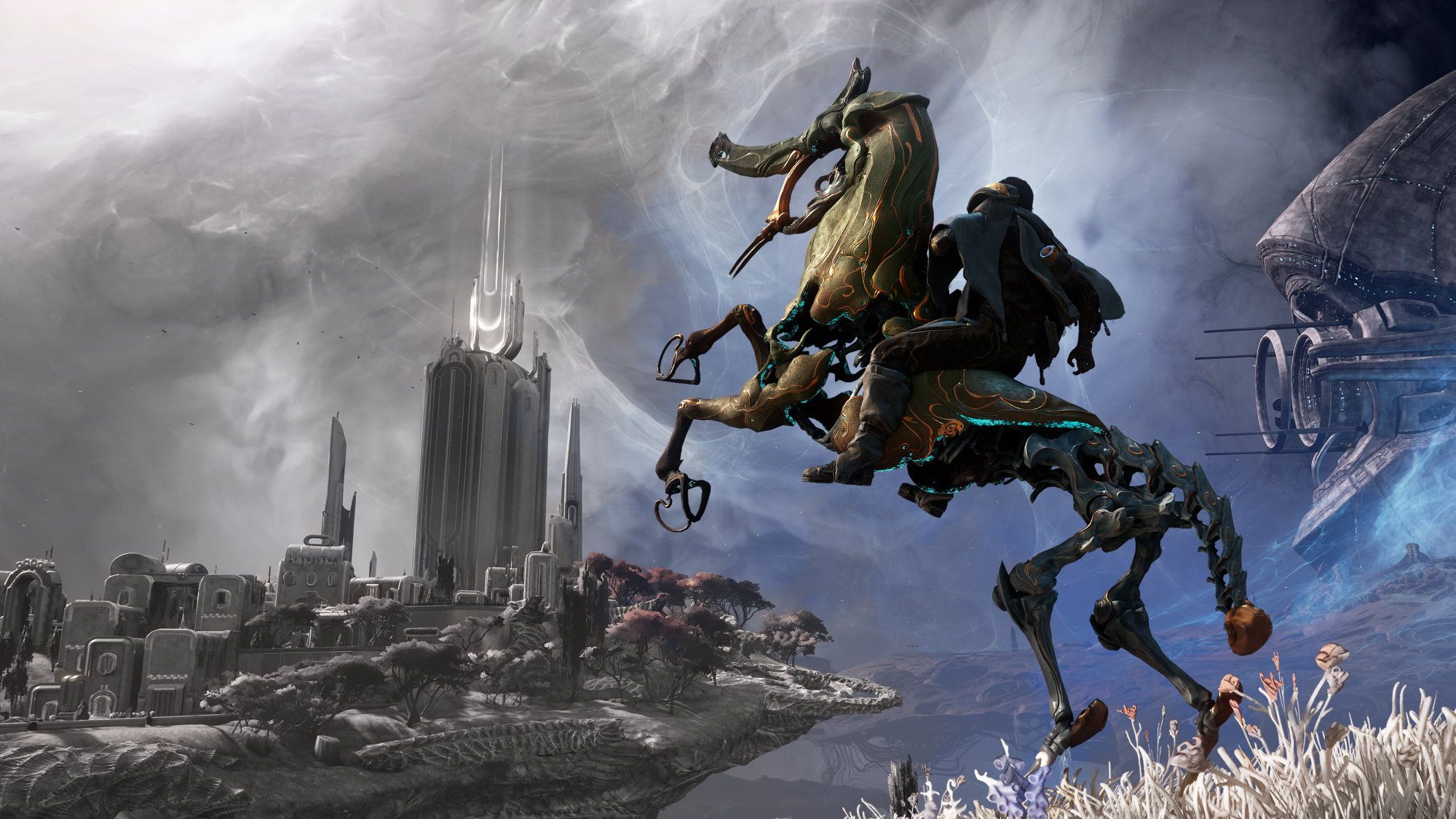 But not entirely monochrome. That strange hand seems to guide the player by adding bursts of colors to interactable objects and puzzles. The Drifter eventually arrives at a giant statue of Thrax where he's presented a familiar choice between three Warframes.
According to DE, the Duviri Paradox can be played by both newcomers and longtime-Tenno thanks to the Void being removed from time. Those that have yet to experience The New War will get a preview of things to come, while veterans will gain a greater understanding of the Drifter and how they came to save the Origin System in the previous expansion.
DE didn't offer a release date for The Duviri Paradox, but it did preview a new expansion that will come first, and it brings back a beloved New War character that we all assumed was dead.
Source: Read Full Article