Disney Dreamlight Valley: Wall-E Character Guide
Quick Links
How To Get Wall-E In Disney Dreamlight Valley
Wall-E Friendship Rewards
Everyone's favorite shy little robot needs to be brought back home. Wall-E is one of the many characters that you can unlock in Disney Dreamlight Valley as you progress through the game's main storyline. He's extremely cute and a delight to have walking (rolling?) around your village, even if he doesn't speak as much as the other villagers.
In this guide, we're going to tell you everything you need to know about Wall-E's in-game character and how you can unlock him not long into the game, as he's one of the first characters that you can get.
This guide is based on early access content and is subject to change in the future.
How To Get Wall-E In Disney Dreamlight Valley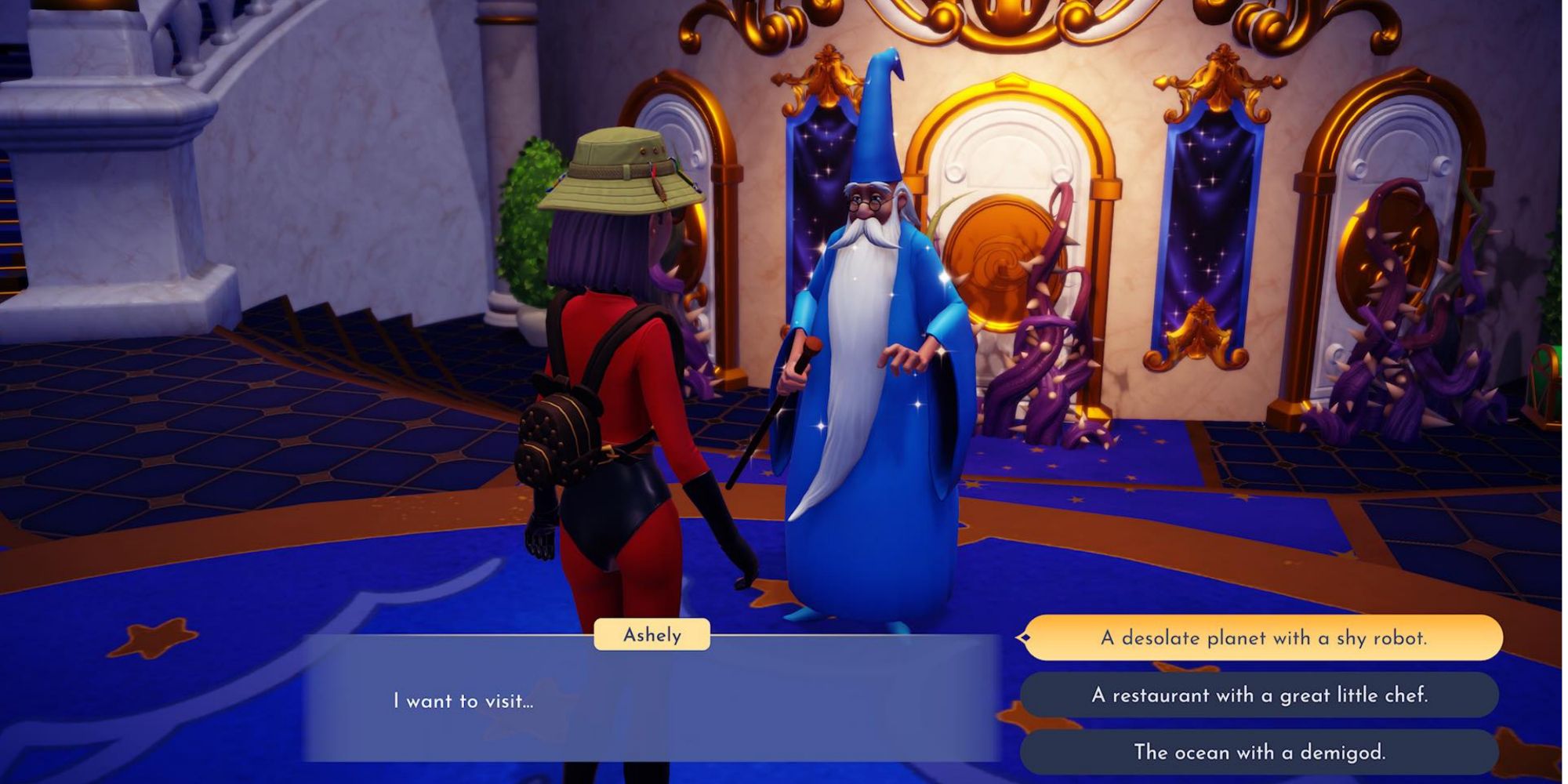 Wall-E is one of the first characters that you can unlock in Disney Dreamlight Valley. As soon as you've removed the big thorns covering the castle's entrance and head inside with Merlin, you can talk to him to unlock one of the doors that leads to the other realms.
You'll then have to decide between visiting a desolate planet with a shy robot, a restaurant with a great little chef, and the ocean with a demigod. The first option is the one you should pick if you want to get Wall-E to come to your village first.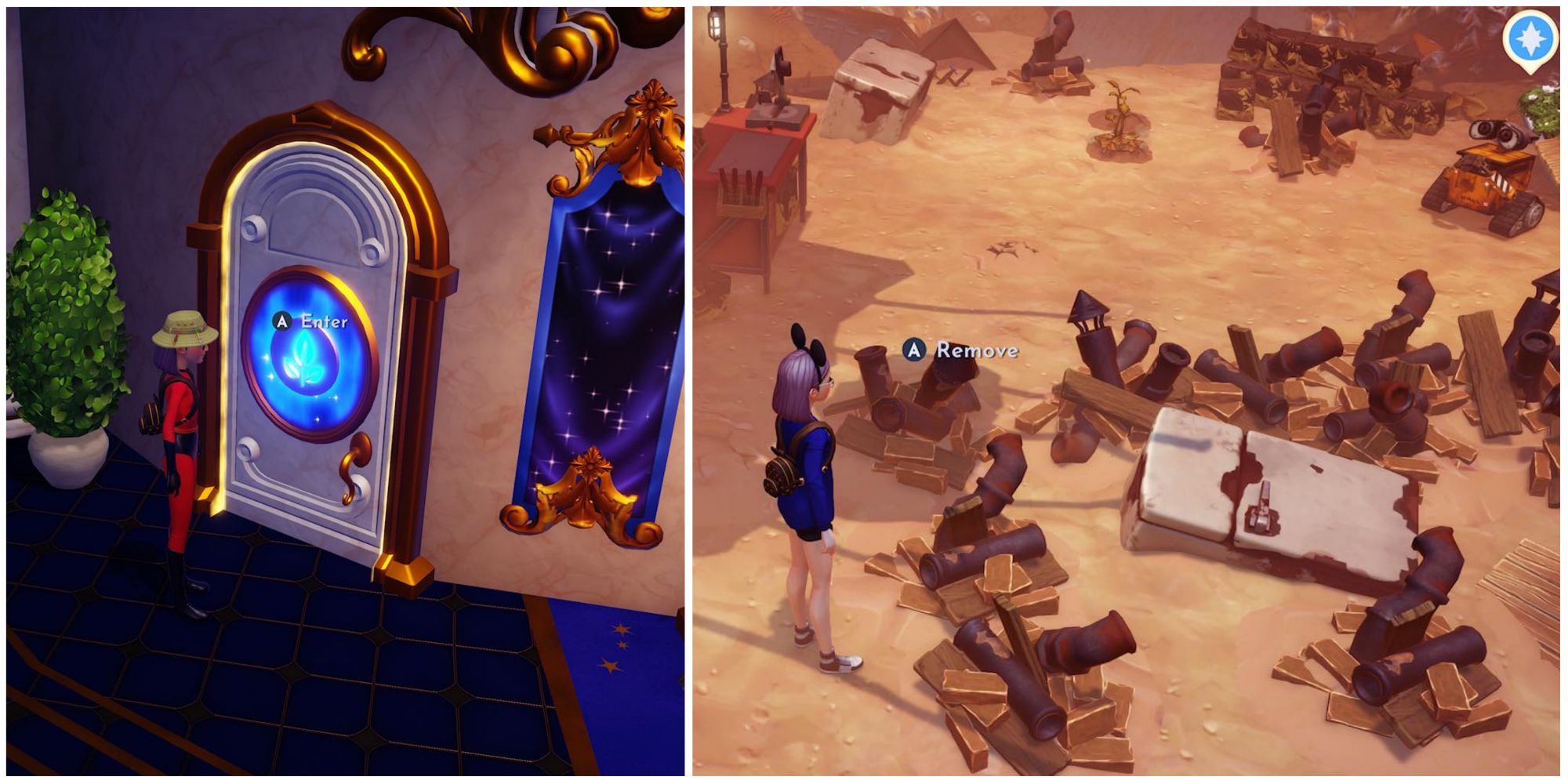 Enter through the door and you'll magically travel to Wall-E's realm. There is tons of trash on the ground. Get to the other side of it to talk to Wall-E. Unfortunately, he's stuck and can't move. The only solution is to find him a new track somewhere in this realm.
In this world, there are two storage units: you can't open one of them since the handle has disappeared. To find it, you'll have to remove the trash and dig holes wherever the ground is shiny (they may spawn at random but look where most of the litter is). Sooner or later, you'll find it, then place it where it belongs (the storage unit behind the crafting table) and give it to Wall-E so that he can move once again.
Wall-E loves making trash cubes: it's his job after all. And now it's going to be yours as well. Pick up the trash around the place and then use the crafting table to turn them into trash cubes in the "functional items" tab.
Next, you'll have to plant eight Special Seeds and wait for them to grow. There are seeds in the two storage units and you can also dig them out of the shiny holes in the ground. Plant them and water them once you've got eight. This will surely make Wall-E warm up to you, but it's still not enough. You'll have to go back to the Valley and talk to Merlin to see if he's come up with any new ideas.
Scrooge McDuck is your next go-to. He will give you a fire extinguisher if you get him two Garnets. To get Garnets, mine rocks around the Valley — those with red minerals are more likely to drop them.
Next, you'll have to chat with Mickey. He suggests a bouncy ball that he's got back at home, between his couch and the wall.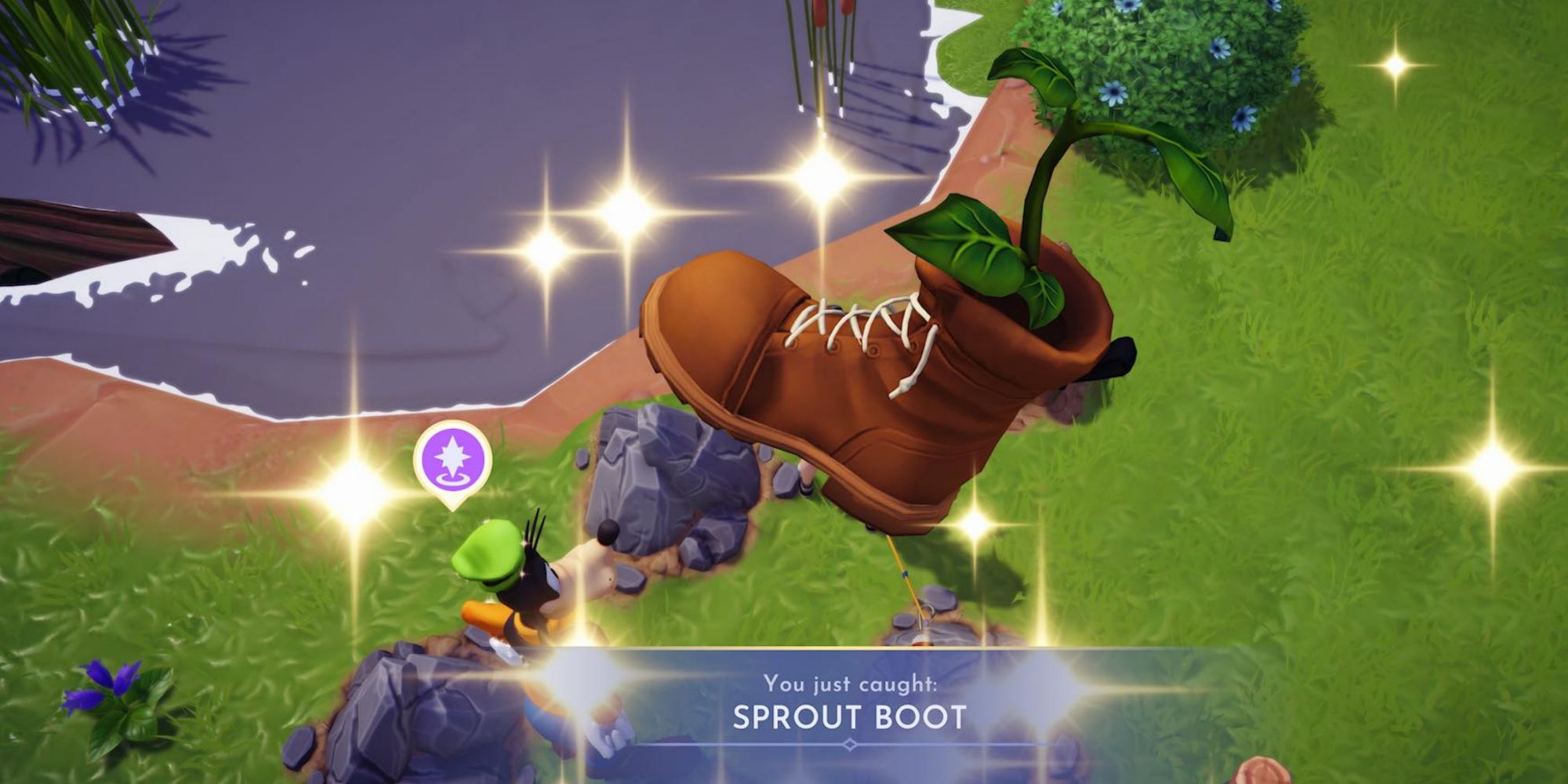 Lastly, there's Goofy, who says he fished a boot with a plant inside it out of the pond, and that if you go and fish, you might find its pair.
Go back to Wall-E's realm and give him all the items that you've collected. This will finally be enough to convince him to return to the Valley.
You'll just have to build his house somewhere that seems suitable first. To do this, open the "Furniture" menu and place it as you would with any piece of furniture. Pay Scrooge 2,000 Star coins, and he'll start construction in no time.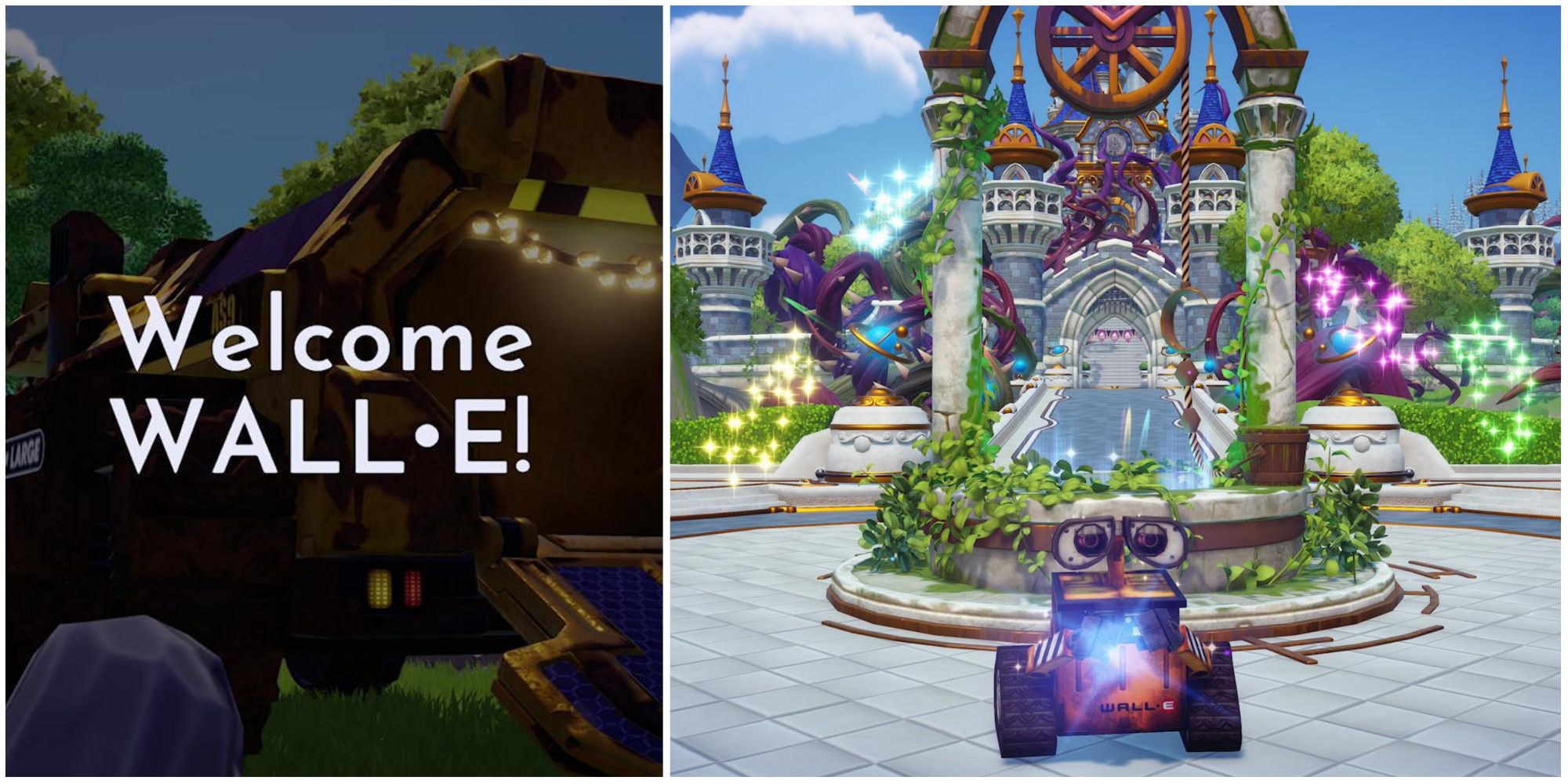 Wall-E will now be part of your village, and you'll be able to interact with him just like you would with any other character. As you progress through the story, you can even repair the Valley's garden, which Wall-E will tend and provide you with a fresh harvest every day.
Wall-E Friendship Rewards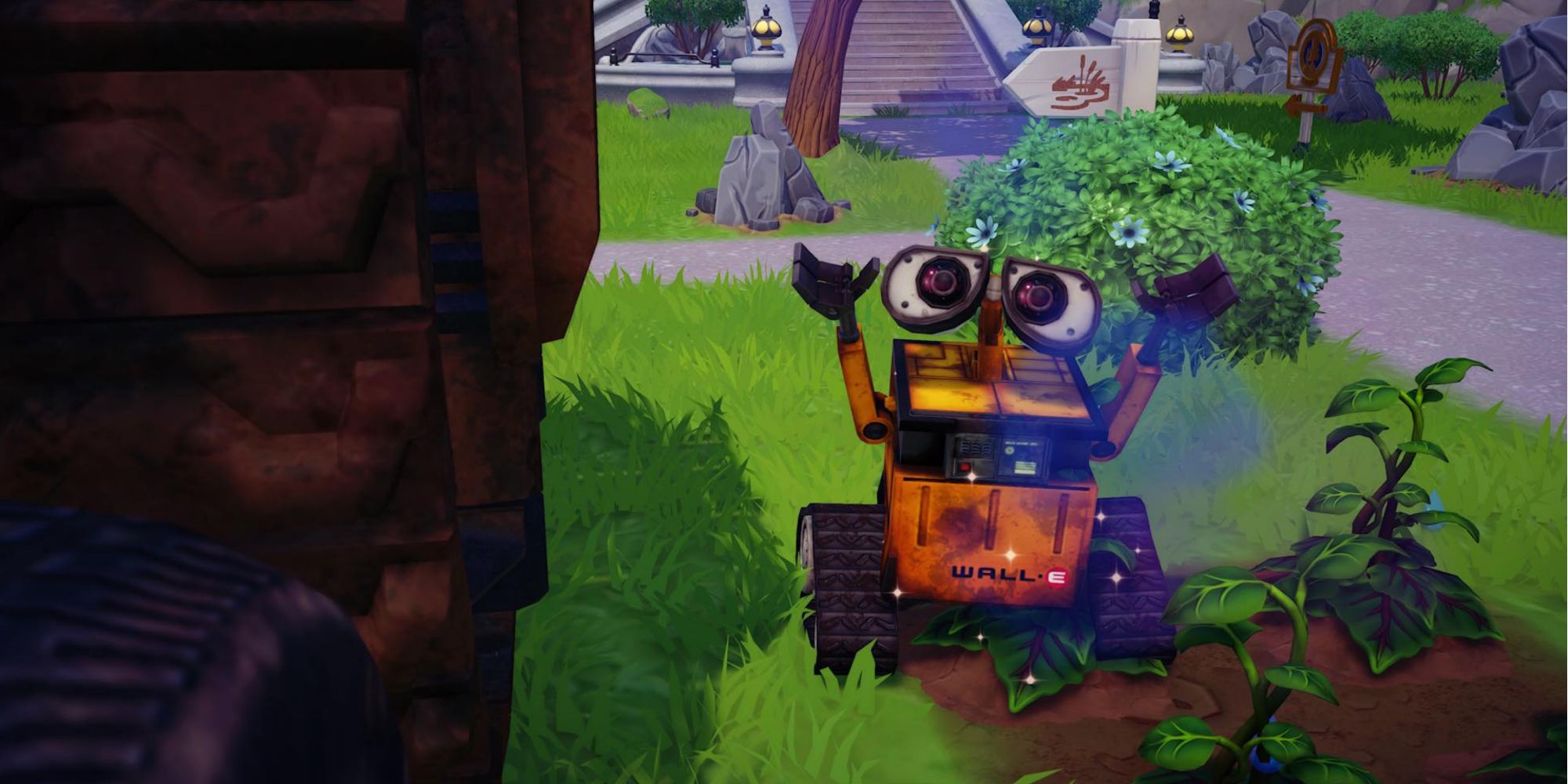 As you interact and grow closer with a villager, your friendship level will increase. You can do this by chatting, hanging out, and doing side missions for them. It's a fundamental part of Disney Dreamlight Valley.
Each time you increase your friendship level with someone, you'll receive special rewards, sometimes they're even themed around the character's world. Here are Wall-E's friendship rewards.
| Friendship Level | Reward |
| --- | --- |
| Two | Wall-E plant container |
| Three | 500 Star coins |
| Four | 500 Star coins |
| Five | Yellow Bike |
| Six | 1,000 Star coins |
| Seven | 1,000 Star coins |
| Eight | Wall-E wall decor |
| Nine | 3,000 Star coins |
| Ten | Wall-E backpack |
Wall-E is known for his love for plants and gardening, so when you decide on a friendship bonus, this one is definitely the most suitable for this cute little robot.
Source: Read Full Article