Dead By Daylight's Next Chapter Brings New Killer, The Dredge
Dead by Daylight's chapter 24 is underway, bringing a new Realm, killer, and survivor, all themed around nightmares, the boogeyman (not to be confused with the horror movie), and suburban normality. The classic all-American family home has been turned upside down, furniture floating on the walls as this nightmarish fiend hunts our cast of survivors.
It's called Roots of Dread and is set to launch on June 7 for the sixth anniversary. The story revolves around a perfectly normal town, unsuspecting from the outside. But the residents are plagued by dark thoughts and secrets that have bubbled to the surface, creating the Dredge, a new killer formed from the nightmares of this village.
Developer Behaviour Interactive described the killer as the embodiment of waking up from a nightmare knowing that you saw something viscerally upsetting but can't remember exactly what it was. Luckily, to fend off the Dredge, we have the new survivor Haddie Kaur. Born in Northern India and raised in Canada by her adoptive family, Kaur can see the bleeds between realities, meaning that she's fought dangerous creatures and gone on paranormal adventures before. She's no stranger to gruesome supernatural beings.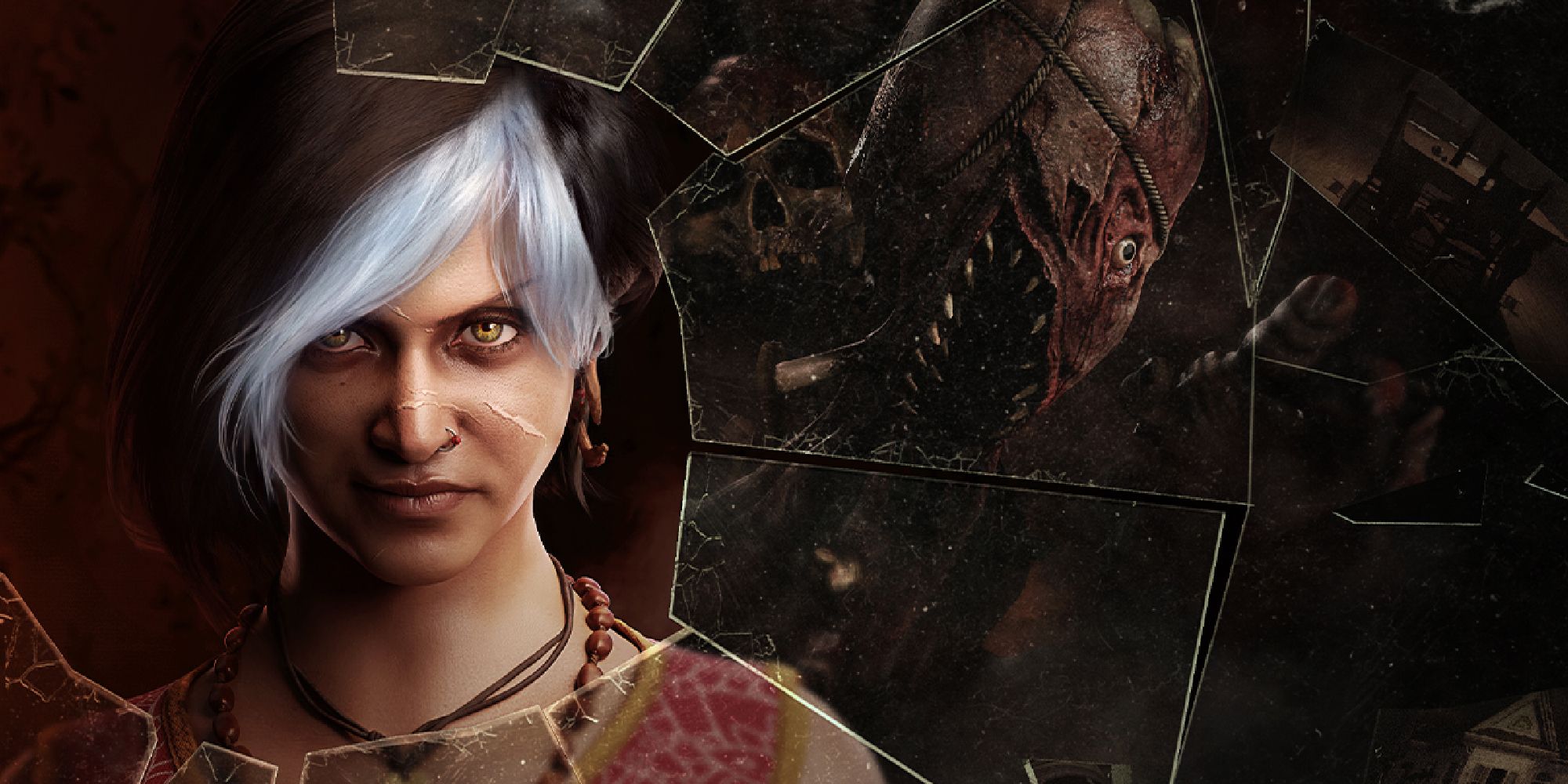 The Dredge has two powers – the first is Gloaming, letting him teleport to and from lockers all over the map. Their second is Nightfall – it builds up over time through actions and, when unleashed, clouds a survivor's vision so that they can't see far in front of them. But they can see the Dredge.
As with any new killer, the Dredge will come with three new perks that, when unlocked, can be used across the board with other killers. And in future updates, the new Realm will continue to grow as it's based on the inhabitants' stories, meaning that new buildings will crop up to expand this domestic nightmare.
While you wait for the update, there's plenty coming to Dead by Daylight. Behaviour Interactive seeks to add incentives to playing killer and survivor such as rewards for picking the less populated pool, while it's also adding a preset loadout so that you can configure your favourite killers and survivors with a specific set of items, perks, and cosmetics.
There are also plans for Halloween, Winter, Lunar New Year, and anniversary events, while the team seeks to up the number of bloodpoint weekends and increased fragments to add momentum. Maybe it's time to beef up your survivors while you wait for the Dredge to arrive.
Source: Read Full Article