Daybreak Games' Marvel MMO Has Been Cancelled
The MCU continues to dominate cinema and streaming to such an extent that it comes as no surprise any studio able to get the rights to a Marvel hero or two is trying to make a game. Insomniac has had massive success with Spider-Man, and Midnight Suns will hopefully be here before the end of 2022. There was also a revived Marvel MMO to look forward to from Daybreak Games, but as of this week, that is no longer the case.
PC Gamer reports the MMO revealed to be in development at the end of 2021 has already been scrapped. The $50 million pledged to the project will now go to other games such as Lord of the Rings Online and DC Universe Online. Both games operate under the Enad Global 7, Daybreak's parent company, umbrella. One of the reasons why the same company working on a Marvel MMO sounded somewhat promising.
There was a good reason for Marvel fans to be skeptical, though. As touched upon above, this isn't the first time Daybreak has tried to make a Marvel MMO. The original project was shelved in 2018, and whether this latest attempt was revisiting that failed one or starting fresh, it would appear turning this particular vision into a reality is not something Daybreak is able to handle.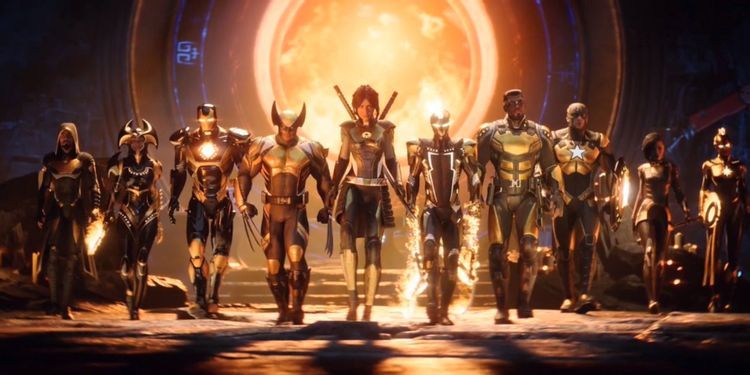 The unnamed game was pegged as a long-term project when first mentioned in 2021, and it was so early in development that no new information about it would be revealed until 2023. It would appear things have changed drastically since then, and now we will likely never hear about the project again. It's hard to imagine EG7 will be willing to try and get the MMO up and running a third time when the company has reportedly lost $23.3 million by canceling it. That's almost half of the total it planned to invest.
It can sometimes feel as if we live in a world where you can slap Iron Man's face on something and it'll sell like hotcakes. If there's an industry that continues to prove it's not that easy, it's gaming. Even a game in which players are able to step into the spandex of some of the most recognizable superheroes in the world right now, Marvel's Avengers, has been nothing short of a massive flop. Marvel games still need to be good to succeed, and clearly, Daybreak didn't believe its MMO would be able to do that.
Source: Read Full Article