Crysis 2 Remaster Suggested By First Official Screenshot
It looks like Crysis 2 Remastered is nothing but confirmed by Crytek with the first official screenshot of the game published. The company began to tease the return of Prophet the day before.
The news came straight from the Crysis official Twitter account, where the developers shared a new screenshot, presumably from the remastered version of Crysis 2. James "Alcatraz" Rodriguez, who is a protagonist of the game, can be seen standing in Nanosuit 2.0 in front of Ceph Pinger, a large tripod automated alien machine. The setting of New York City after the alien invasion indicates the scene is happening in the sequel.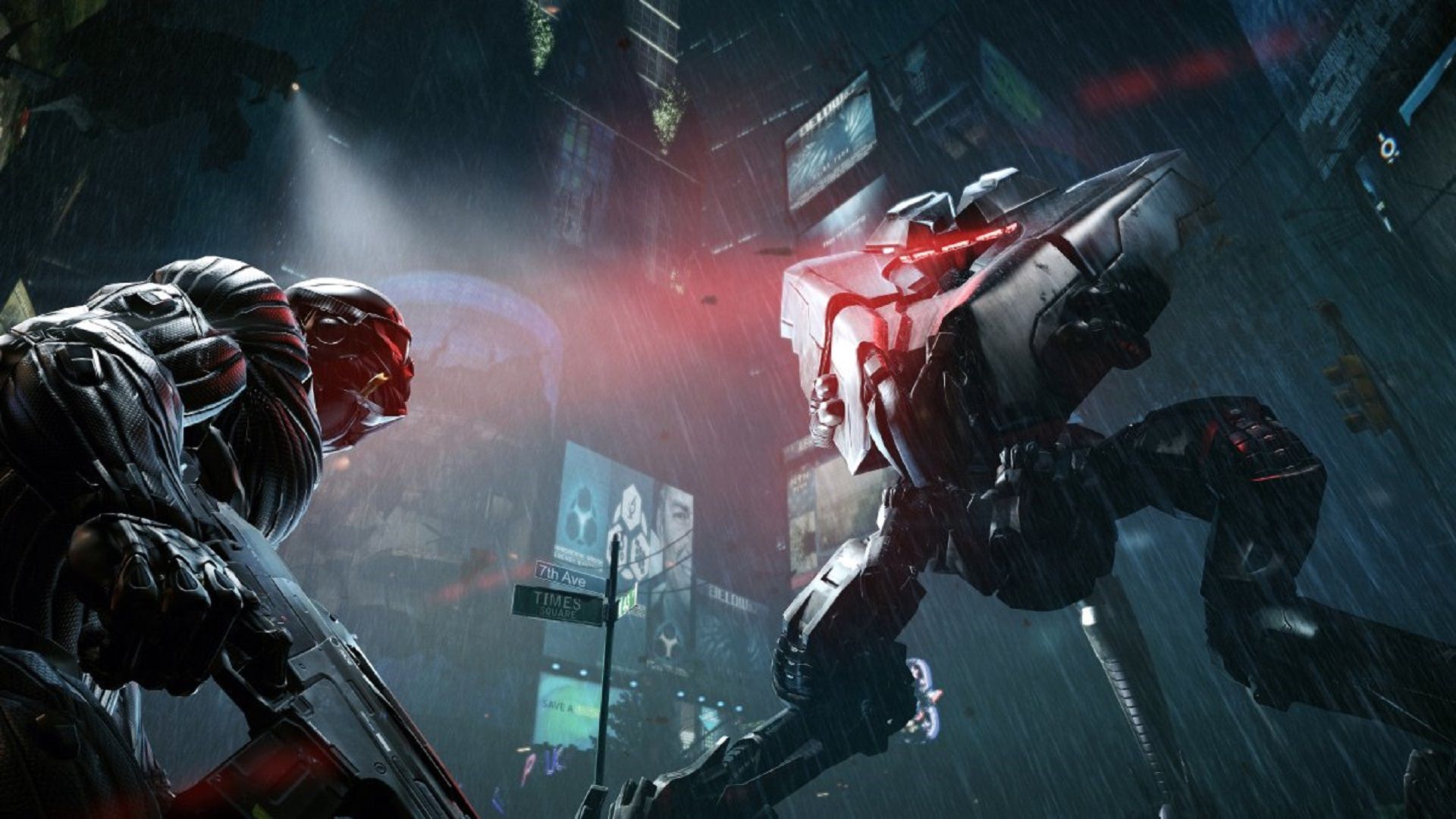 The day before, the series' Twitter account dropped a brief tease saying "They used to call me Prophet," which has already made fans excited about Crysis 2 Remaster coming soon. Major Laurence "Prophet" Barnes is a key character for the franchise and the protagonist in Crysis 3 and, in part, Crysis 2.
Crysis 2 Remastered has not yet been officially announced by Crytek, but it looks like the game is just at our doorstep. Previously the remastered versions of both Crysis 2 and Crysis 3 appeared in Crytek's leaked documents back in November. The leak suggested only the single-player campaign would be included in Crysis 2 Remastered with no multiplayer available.
The players can expect updated visuals and optimizations for a new generation of hardware. The first Crysis Remastered includes high-quality textures, temporal anti-aliasing, new light settings, updated motion blur, parallax occlusion mapping, particle effects, with the additions of volumetric fog, shafts of light, software-based ray tracing, and screen-space reflections. Though, we still have to wait for the official features list from the Crysis 2 Remastered developers.
The first entry in the franchise got an updated edition from Saber Interactive, which came out on July 23 on Nintendo Switch, and on September 18 across Xbox One, PS4, and PC. Just recently, the game has received a big update for next-gen consoles, allowing for players to choose from three different modes on PS5 and Xbox Series X|S, RayTracing Mode among them.
Source: Read Full Article