Critical Role Is Temporarily Banning All Live Broadcasts Due To COVID-19
Due to growing COVID-19 concerns, Critical Role has planned to stop all live broadcasts for the foreseeable future starting on March 17, 2020.
In order to protect the safety of all cast members and staff of Critical Role from the spreading of the coronavirus, the company has decided to postpone all future livestreams for the sake of their employees' health. Many places of work are also deciding to close their doors in order to practice social distancing, so it is natural that Critical Role would as well. The company has also announced that they have begun asking staff to work from home as of last week.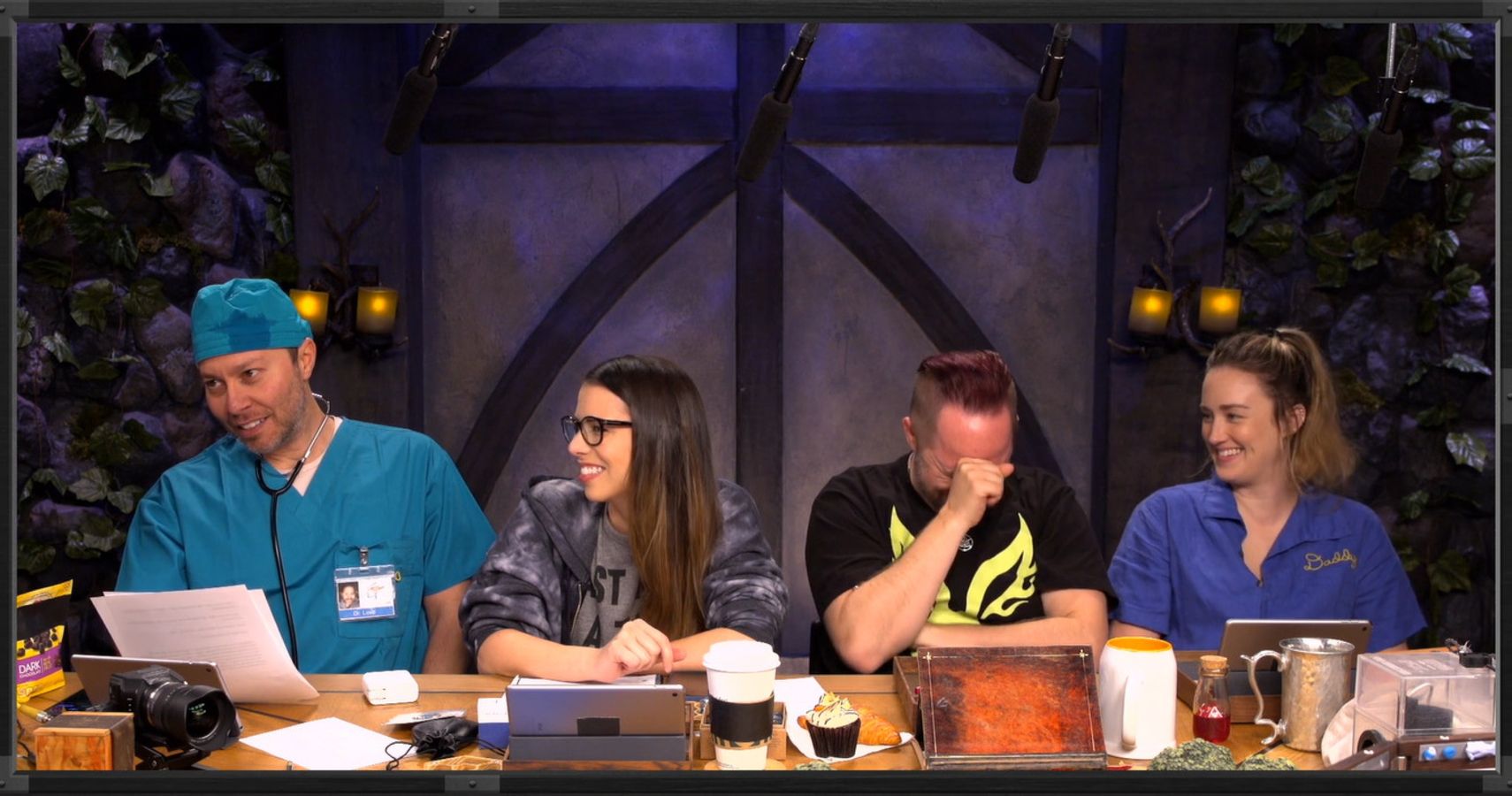 Although this affects the majority of their programming (mainly Tuesday night Talks Machina and the Thursday night campaign game), there is one Critical Role show that will continue to stream: Liam O'Brien and Sam Riegel's All Work No Play. These episodes, set to release March 17th at 4pm PST and March 31th at 7pm PST on Critical Role's Twitch channel, have been recorded in advance and thus are the exception to the rule. The March 31st episode marks the finale of the season of All Work No Play and takes up the typical time slot of a Talks Machina episode, implying that the temporary ban on live content will continue through the month of March.
Despite the majority of fans being understanding of the situation, many Critters are understandably disappointed to be missing out on the Mighty Nein's adventures for a while. Some have suggested using this opportunity for newer Critters to catch up on campaign 2 or finally finish watching campaign 1 of the show.
Critical Role has encouraged those who wish to help financially during this time to explore WHO's COVID-19 Response Fund.
There is no word yet as to when the live broadcasts will be returning for the foreseeable future, but you can still catch the last two episodes of All Work No Play on Critical Role's Twitch channel on March 17th at 4pm PST and March 31th at 7pm PST.
Source: Read Full Article