Corsair Katar Pro Wireless Mouse Review: Better Than Before, No Strings Attached
First released in 2015, the original Katar mouse was an instant hit, garnering rave reviews from critics and consumers alike. Ergonomic, responsive, and elegantly designed, the Katar became the go-to product for several high-profile esports competitors, including Dong-jin 'Helios' Shin of Team Dignitas. Fast-forward to today, and a lot has changed in the world of gaming mice – the old Katar was beginning to show its age. Corsair, however, wasn't content to let the Katar fade into obscurity. Instead, the company redesigned it from the ground up, creating the new Katar Pro Wireless. It gives us everything great about the original in a sleek, new, wireless package.
Numbers To Fall In Love With
There's a lot to love about the Katar Pro Wireless, but I think the most exciting aspect of Corsair's new product is the price tag. Clocking in at a miniscule $39.99, the Katar Pro should be within reach of most customers without the need to stretch their budget. And, despite the low-end price point, the specs packed into the Katar Pro are anything but. Here are a few of the impressive stats it brings to the table:
Weight: 96 grams
USB Report Rate: 1,000Hz
Mouse Feet: Large PTFE
Resolution: 200 DPI – 10,000 DPI (100 DPI Steps)
Sensor: PMW3325
Battery Life: 135 hours
Connectivity: Bluetooth or USB (Sub-1ms 2.4GHz Slipstream Corsair Wireless Technology)
One of the great things about the Katar Pro – or for any mouse at this price point – is its dual connectivity modes. You can either connect via Bluetooth or a USB dongle, making quick connections a breeze. I've already taken advantage of this capability to quickly switch between gaming on my primary rig to working on my Surface Pro – at the flip of a switch I'm instantly controlling the other device.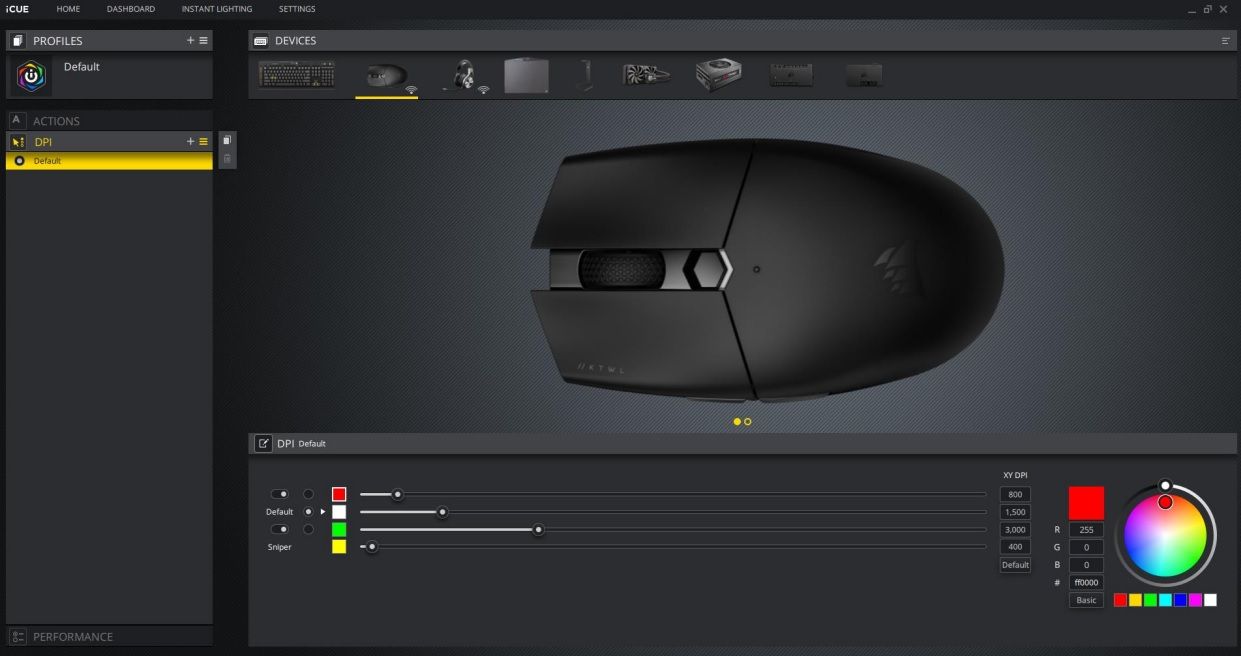 The Katar Pro Wireless works with Corsair's iCUE software, letting you modify nearly everything about the mouse – from custom macro programming and button remaps to mouse sensitivity adjustments and surface calibrations. It's a surprisingly robust piece of software, and it's a necessity for getting the most out of the Katar Pro.
Wireless mice typically gain a bit of weight over their wired siblings, but Corsair still managed to keep this one under 100 grams. The heft is noticeable if you're coming from a wired mouse, but after a few hours of use the difference becomes negligible. Compared to the wired Katar, however, the Pro Wireless is a huge improvement – the old Katar weighted 85 grams, meaning the Pro Wireless only gained 11 grams while losing its cables.
Understated And Elegant
Understated and elegant are the only words to describe the Katar Pro. No flashing lights – aside from the DPI indicator – no wild designs, and no overly aggressive accents make Corsair's device blend into the background. No doubt the absence of LED lights and hard-to-manufacture designs helped keep the price down, allowing Corsair to go all-out when it comes to performance. It would have been nice to see something with a bit more flash but, considering it's a sub-$50 gaming mouse, it's plenty beautiful for its weight class.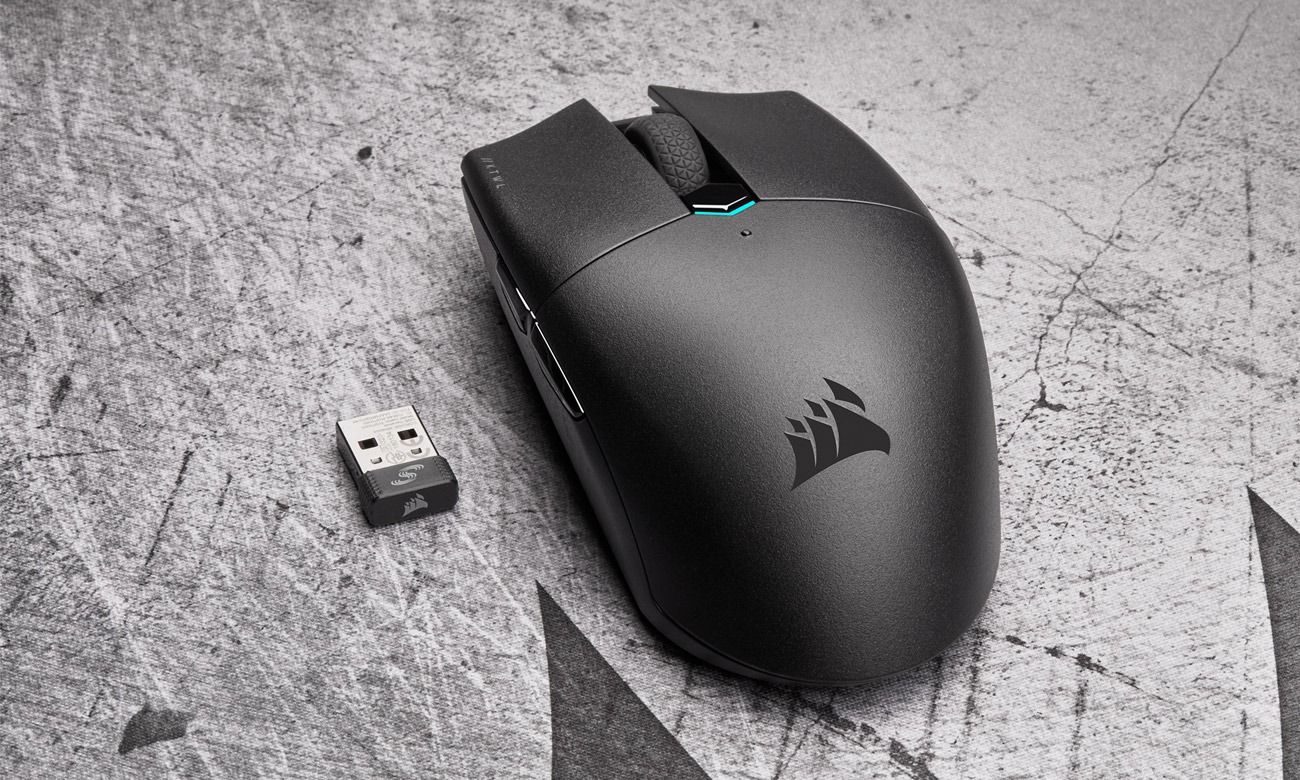 Performs Like An Old Pro
As far as how these numbers translate to in-game performance, I was pleasantly surprised. It's one thing to advertise strong specs but having those actually translate consistently during gameplay is another. Thankfully, across various games – I tested it on Counter-Strike, Team Fortress 2, Slay the Spire, and Spellbreak – the Katar Pro and its 3325 sensor performed like old pros. I'm also a huge fan of the massive PTFE feet, which let me easily glide the mouse across my desk without any hiccups.
Both the Mouse 4 and Mouse 5 buttons are also well-placed and responsive. Since the Katar Pro Wireless boasts a symmetrical shape – meaning both lefties and righties will be able to use it – I was afraid the lack of curvature would impact how easily I could press these side buttons. And, at just $40, I was also worried they wouldn't be responsive to rapid input. However, after slamming on them for more than a week during intense CS:GO shootouts, I can confidently say that they hold up under pressure.
Verdict
While it might lack some of the features seen in more expensive products, and doesn't have a fancy 3327 sensor, the Katar Pro Wireless is the perfect entry-level gaming mouse. Highly customizable software, symmetrical design for universal use, two modes of wireless connectivity, and over 135 hours of use on a single battery – all for just $39.99 – make it an enticing product. In fact, I often forget I was using such a budget-friendly mouse during testing, as it did everything asked of it without complaint. Simply put, the Katar Pro Wireless is a no-nonsense mouse that performs above its price tag – making good use of the Katar legacy and elevating it to new heights.
READ NEXT: Corsair K100 RGB Keyboard Review: The Brightest, The Fastest, The Best
The Katar Pro is now available from Corsair for $39.99. Corsair provided a Katar Pro Wireless Mouse to TheGamer for this review.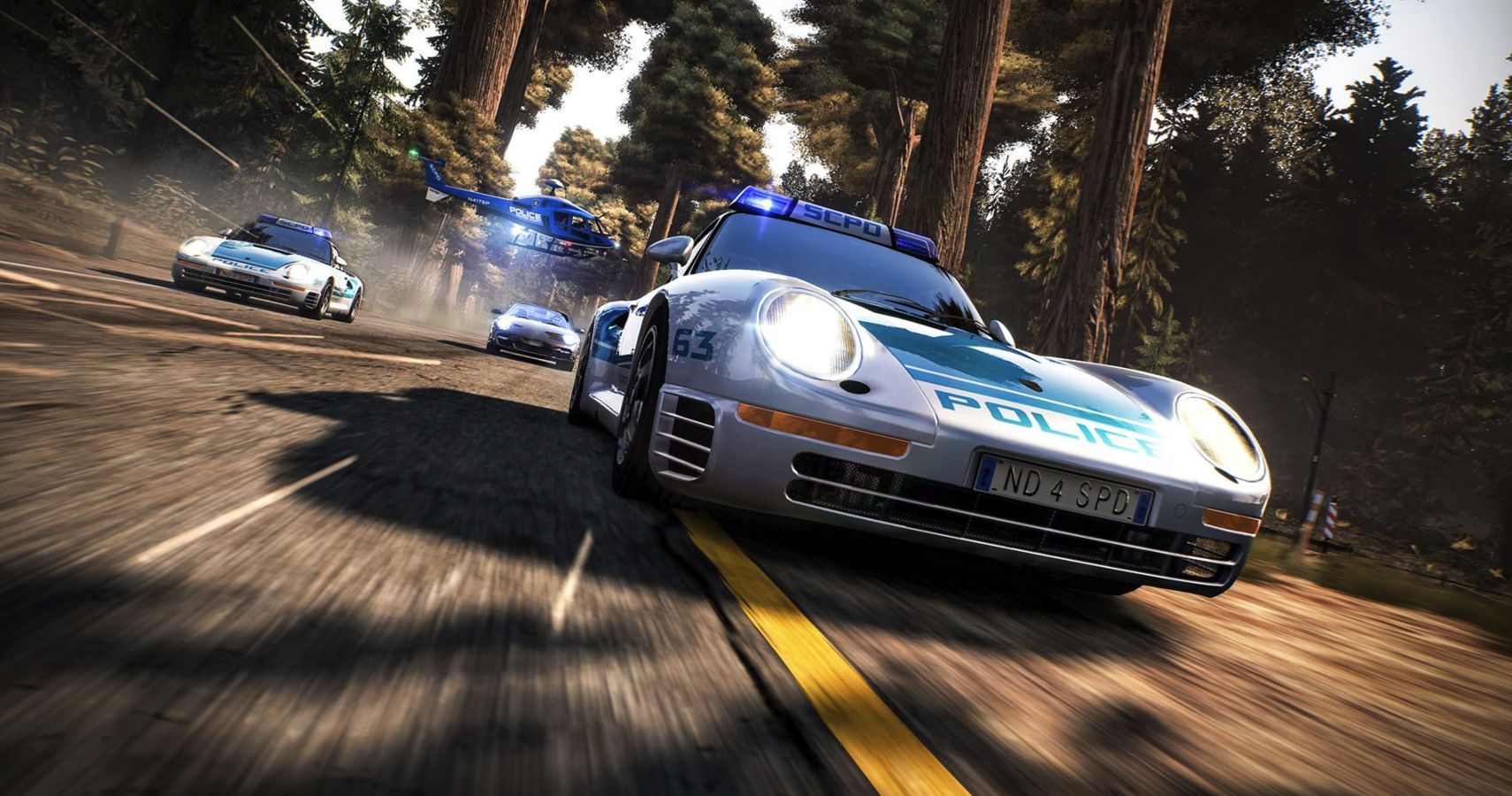 Jon Bitner is an Associate Editor for TheGamer. His passion for gaming started with his first console (Sega Genesis) and he hasn't stopped playing since. His favorite titles include The Legend of Zelda: Ocarina of Time, Team Fortress 2, Rainbow Six Siege, Pokémon Sword & Shield, Old School Runescape, Skyrim, and Breath of the Wild. He can usually be found playing the latest RPG, FPS, or some obscure mobile game. Before working as Associate News Editor, Jon earned a Biology degree and worked in the Biotechnology sector — experiences that taught him how to put words together and make sentences. When not playing or writing about the gaming industry, he enjoys sleeping, eating, and staring at birds.
Source: Read Full Article