Call Of Duty: Warzone Is Free, But Requires Full Modern Warfare Download (Over 85 GB)
Excited to play Call of Duty: Warzone but don't own Modern Warfare? Then hope you don't mind clearing some space on your hard drive, as you'll be required to install the entirety of Modern Warfare in order to play Warzone. Depending on your console, that could mean a file size of up to 100 GB.
Call of Duty: Warzone is kind of weird. Although it's a free-to-play title, it's not necessarily a brand-new game. Instead, it's more like a new game mode for Modern Warfare that Activision decided to offer up at no cost. Because of that, there's no way to access the mode without first installing Modern Warfare.
There's another good reason for the install, too, as any progress you make while playing the battle royale game will carry over to the full Modern Warfare multiplayer mode. It's worth pointing out that both free-to-play users and those who own Modern Warfare will have access to the same content when playing Warzone. In other words, owning the latest Call of Duty title doesn't confer any unfair advantages, something that gamers may have worried about leading up to release.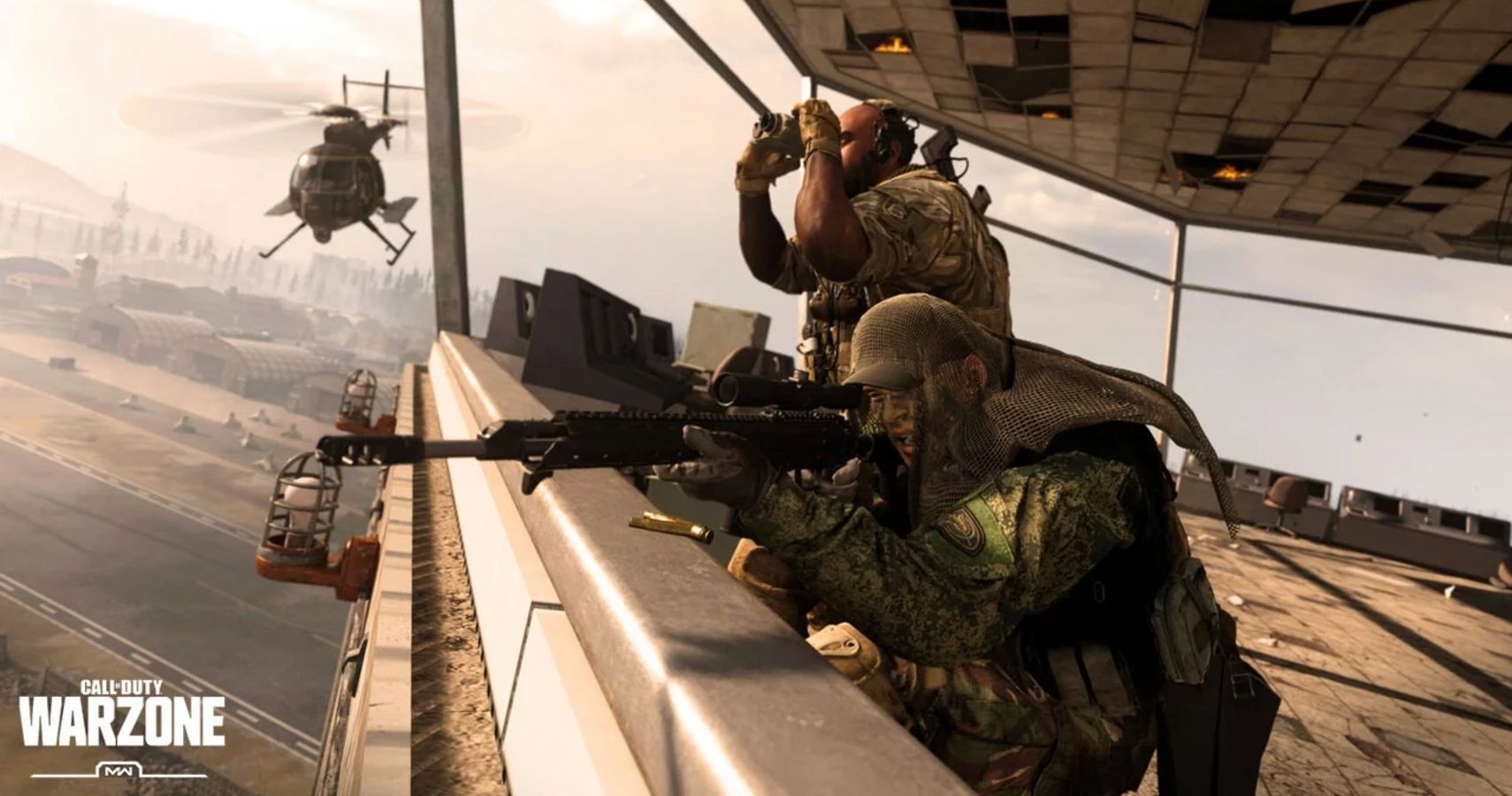 If you've already installed Modern Warfare then there's still a sizable update — around 20 GB — waiting for you before jumping into Verdansk. That's still a hefty install, but it's much easier to palate than the size for those starting fresh.
Call of Duty: Warzone pits 150 players against each other in typical battle royale fashion. The mode introduces plenty of unique tweaks to the formula, including the ability to fight your way back into a match after being knocked out. To do so, players face off in 1v1 match in the Gulag, and the winner is tossed back into the action. It's a fun addition that gives players hope even after they've been taken out of the round. However, you only get one shot at the Gulag. Get knocked out a second time and you're done for good.
Call of Duty: Warzone is now available on PC, PlayStation 4, and Xbox One. Thankfully, the game features cross-play, allowing you to team up with friends across all three systems. If you want to play on PC, head on over to Battle.net and start the install process — it's bound to take a while.
Source: Read Full Article