Bear And Breakfast: 7 Quotes That Are Hilariously True
Bear and Breakfast is a cozy management adventure game where you take on the role of a bear and try to run a bed and breakfast with your own BEAR hands – Pun intended. Throughout the game, you will encounter several characters with unique personalities. While interacting with them, you may notice a couple of their fun and snarky remarks.
The characters in Bear And Breakfast surely know how to keep us engaged in the dialogues. Instead of skipping through them, we even find ourselves looking forward to reading more of what they have to say. Among the many quotes in Bear and Breakfast, there are a couple that stands out the most because of how hilariously true they are.
7 Typical Wack Humans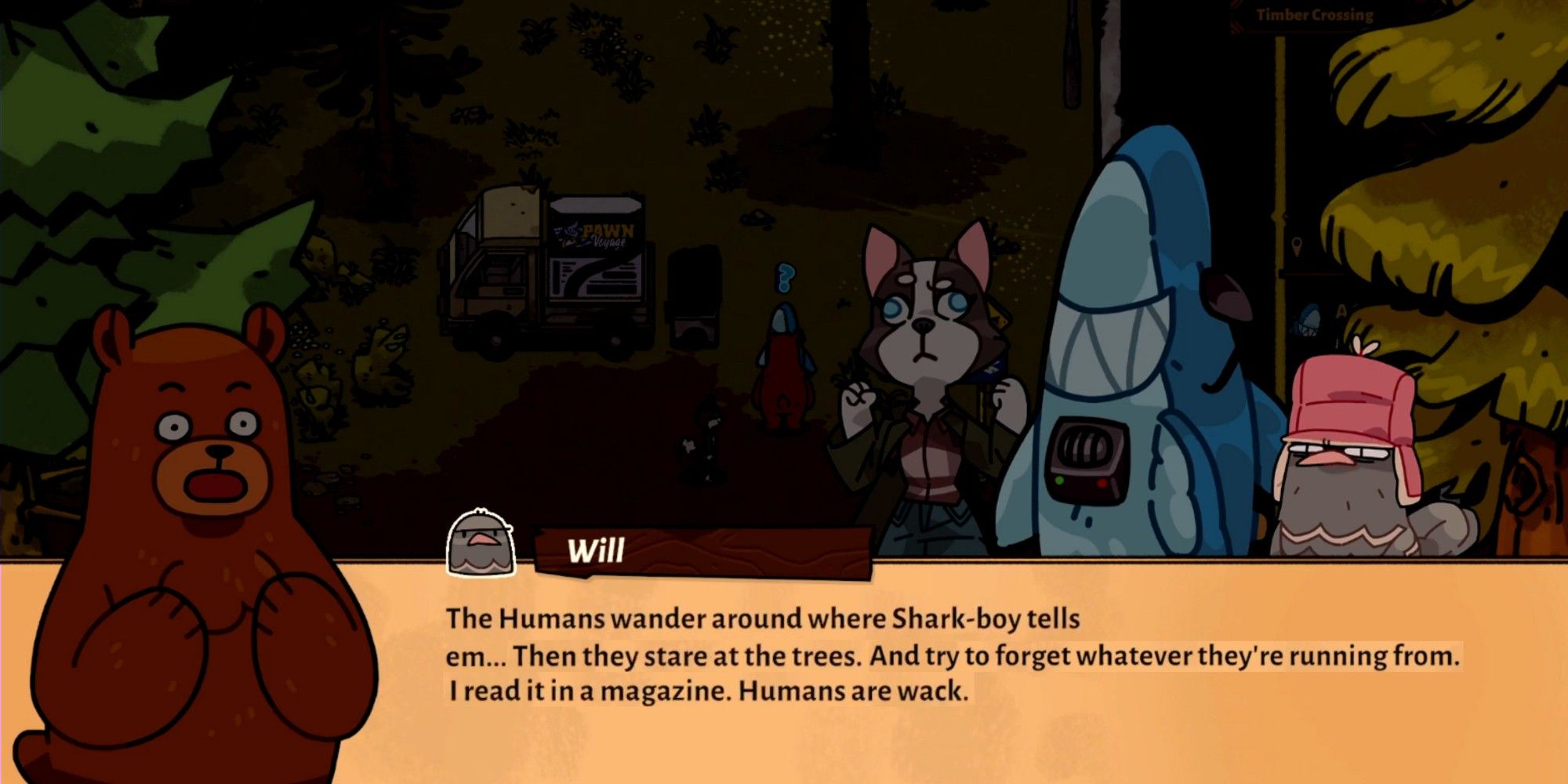 "The Humans wander around where Shark-boy tells em… Then they stare at the trees. And try to forget whatever they're running from. I read it in a magazine. Humans are wack." – Will
While Fin and Hank converse about the bed and breakfast they are planning to build for humans, Hank freaks out over the thought of humans living permanently in the area. However, Will reassures Hank that humans will only stay there as tourists, that he's seen all this before – Humans go on vacation in the wilderness, and wander off, while staring dramatically at the trees nearby, contemplating life. Will finds the whole thing ridiculou describing humans as "wack"
Well, now thinking about it, we humans kind of are wack, trying to look like a character out of a dramatic scene. Although as weird as it seems, it surely does help us forget about our problems. Don't let a couple of judgmental animals stop you from staring at the beautiful trees, and being all dramatic, it is what adds to our human charm – Being uniquely wack.
6 Financial Independence? More Like Financial Doom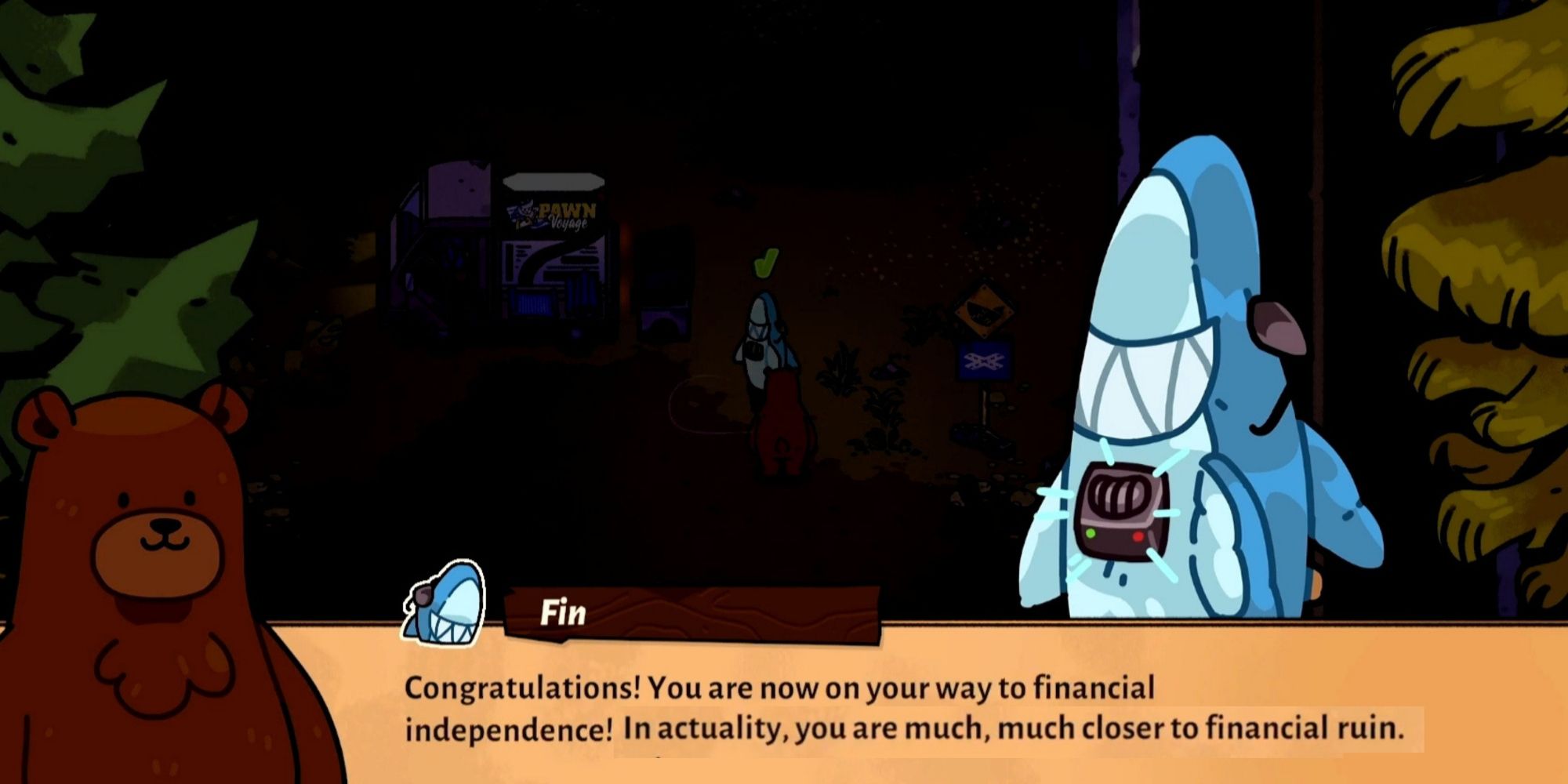 "Congratulations, you are now on your way to financial independence. In actuality, you are much, much closer to financial ruin." – Fin
Now that Hank has started his bed and breakfast business, he is on his way to being financially independent. However, being financially independent isn't what we thought it would be like. We didn't think of the downsides it comes with.
When we first start out, we have all these amazing plans in store for ourselves, but once the bills and expenses start coming in, we realize being financially independent isn't all fun and games. Every day, we find ourselves stressing over if our income would be enough to cover our needs. The quote is so painfully true, it ends up being hilarious, Fin is indeed stating facts. Is financial independence really a road to financial ruin? By working harder and smarter, maybe we can prove Fin wrong.
5 The Best Sleeping Pill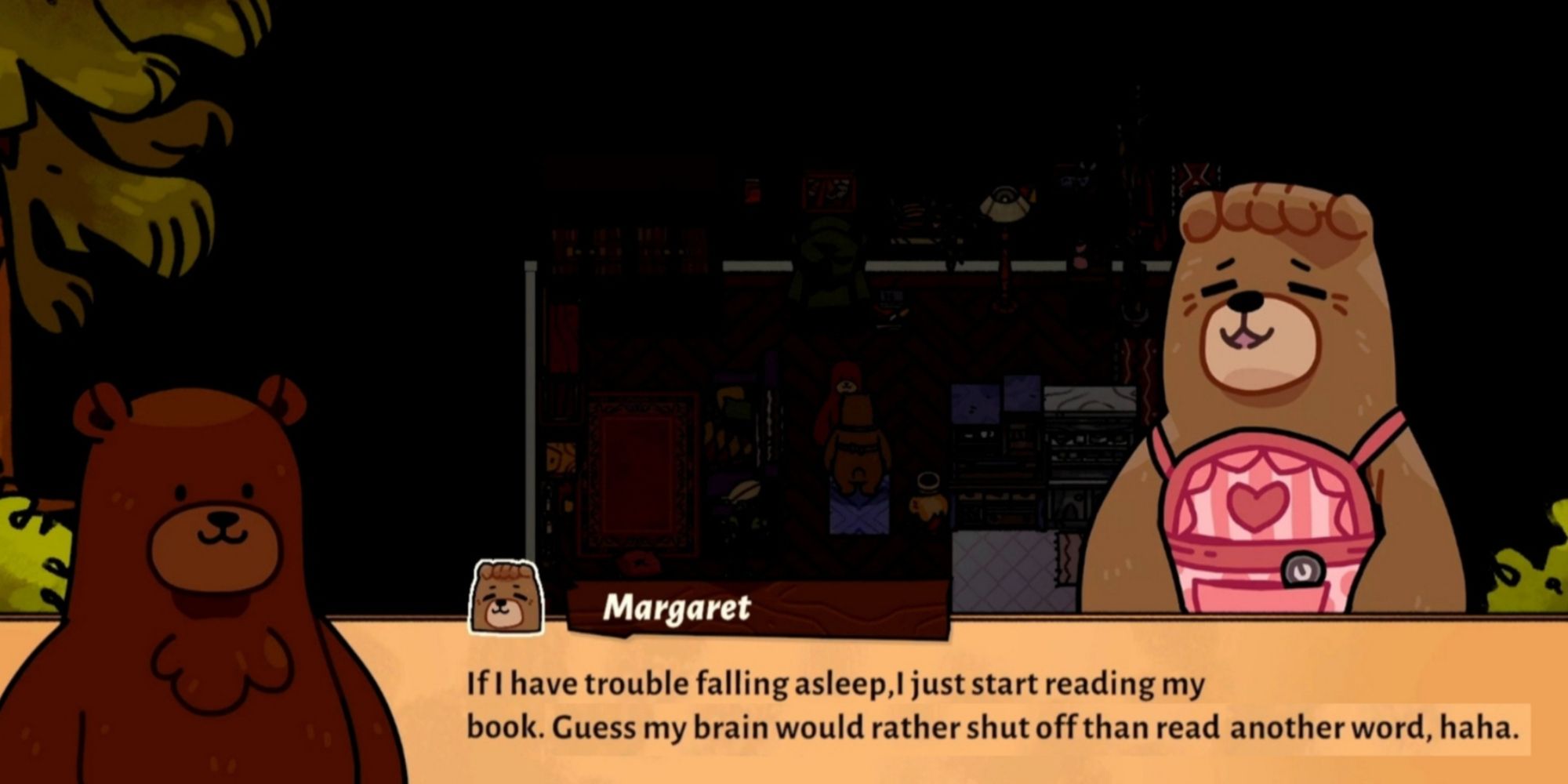 "If I have trouble falling asleep I just start reading my book. Guess my brain would rather shut off than read another word, haha." – Margaret
At the start of Bear And Breakfast, Hank is seen having nightmares due to his insomnia. As soon as Hank's mom, Margaret, finds this out, she gives Hank a piece of motherly advice to help resolve his troubles, which is by reading a book to fall asleep, just like she does.
Whether it be a textbook or storybook you're reading, after a couple of minutes in, you may find yourself struggling to keep your eyes open, and just end up dozing off. Reading story books usually helps us relax, which is probably why we easily fall asleep. However, if it's a textbook you are reading, that is a different case. Maybe Margaret was reading a math book, which would explain her brain wanting to shut off instead of continuing to read on – We've all been there.
4 Humans Need A Reality Check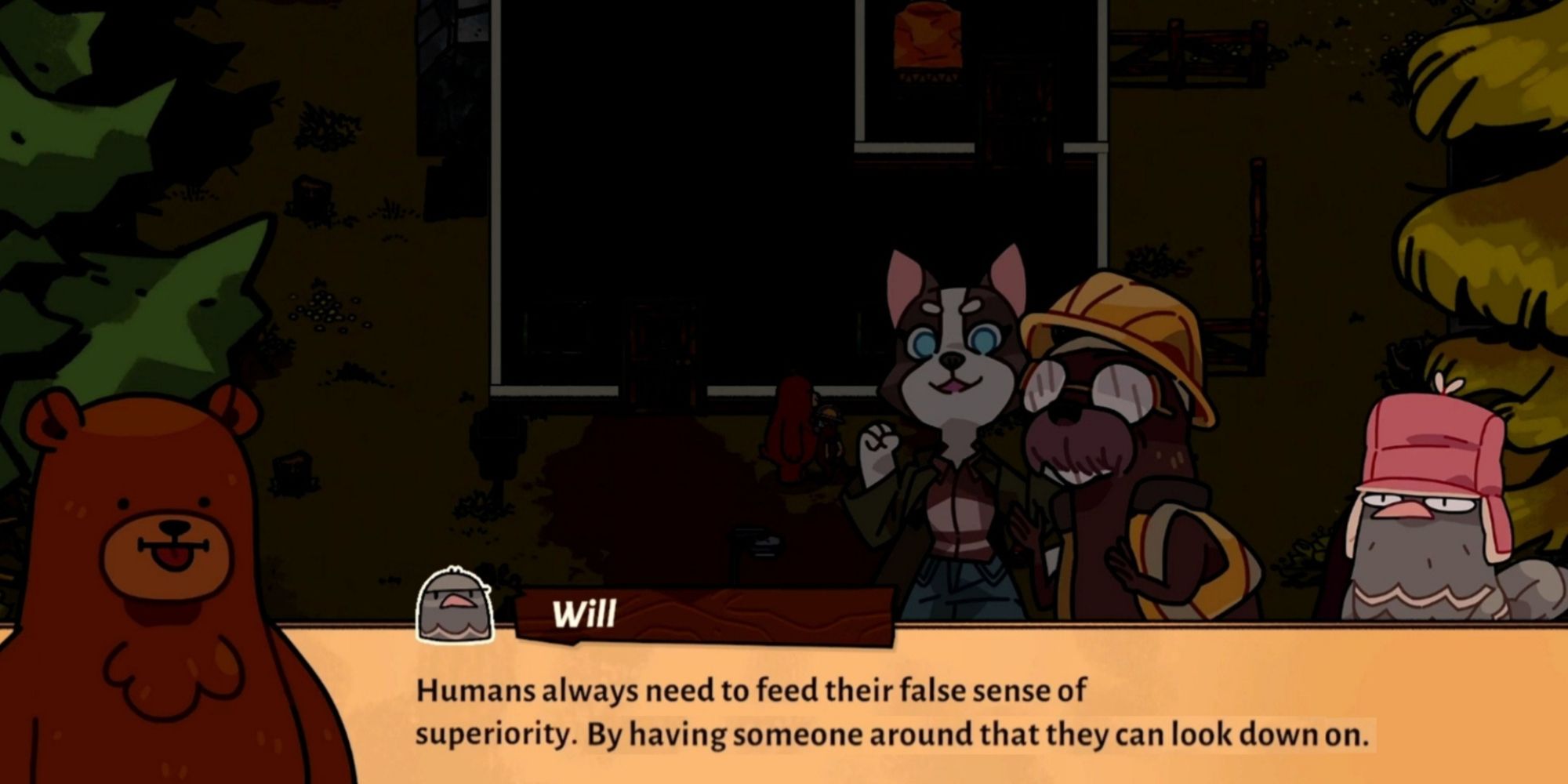 "Humans always need to feed their false sense of superiority. By having someone around that they can look down on." – Will
While Tony guides Hank in renovating the old shed, Will reminds Hank of the most important step to getting more humans to come into the bed and breakfast, which is by putting down a front desk by the entrance to make them feel welcomed. Some humans love it when they have someone they feel like they could tell off or boss around, just to feed their huge egos. This makes them feel superior, when in fact it makes them look like fools trying to be all high and mighty.
However, to generate more money for our bed and breakfast, we'll just let these humans feed their false sense of superiority. It is a win-win situation.
3 We Need A Balanced Diet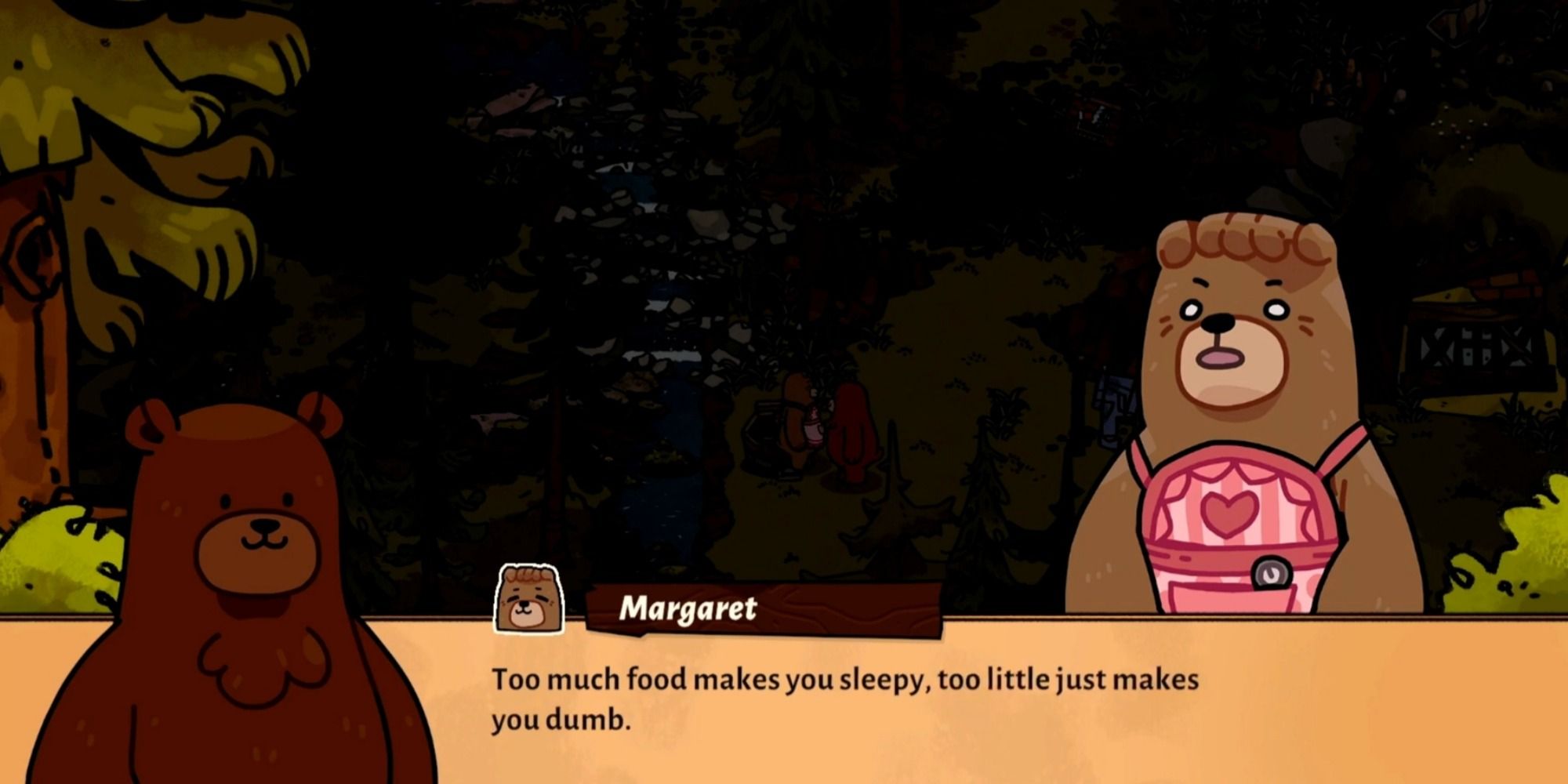 "Too much food makes you sleepy, too little just makes you dumb." – Margaret
Before Hank runs off to manage his bed and breakfast, Margaret reminds him to not leave on an empty stomach. Hank needs just the right amount of food to give him enough energy to run his business. Although there are times when we can't resist the delicious foods in front of us, we end up binge-eating, resulting in a food coma. Eating large amounts of food can surely be exhausting. Who will run the Bed and Breakfast if Hank ends up hibernating after eating too much food?
On the other hand, when running on an empty stomach, our brain just forgets how to function properly. All we can think of is food, nothing else matters. This is why it is important to have a balanced diet, so we can become more productive, and be able to run the BnB smoothly.
2 Eat All You Can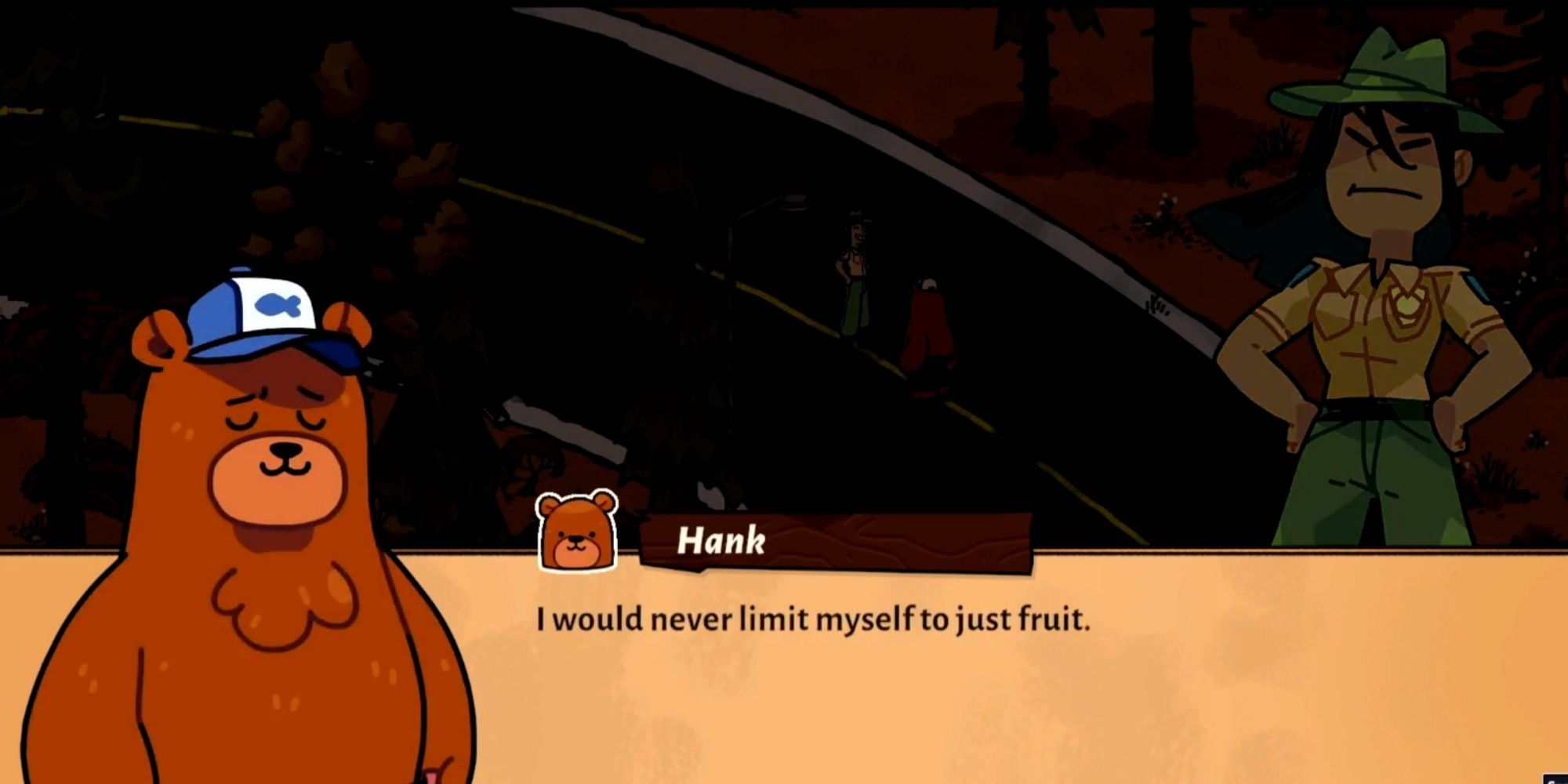 "I would never limit myself to just fruit." – Hank
As Hank makes his way through Highlake road, he bumps into Sabine, who then starts talking about how Highlake used to be the prettiest place to spend summer in, and that even the captain built his vacation house there. Sabine then recommends Hank to check the place out, and says that Hank can munch on the fruits nearby if he ever gets hungry, believing that Hank just mainly eats fruit.
However, Hank says otherwise. With all the delicious food out there, limiting himself to eating only fruits is just sad. Not to say that fruits aren't great, because they definitely are. However, Hank also loves to indulge himself in several other foods. Tasting all these different flavors is certainly one of the greatest pleasures in life.
1 All We Want Is Sleep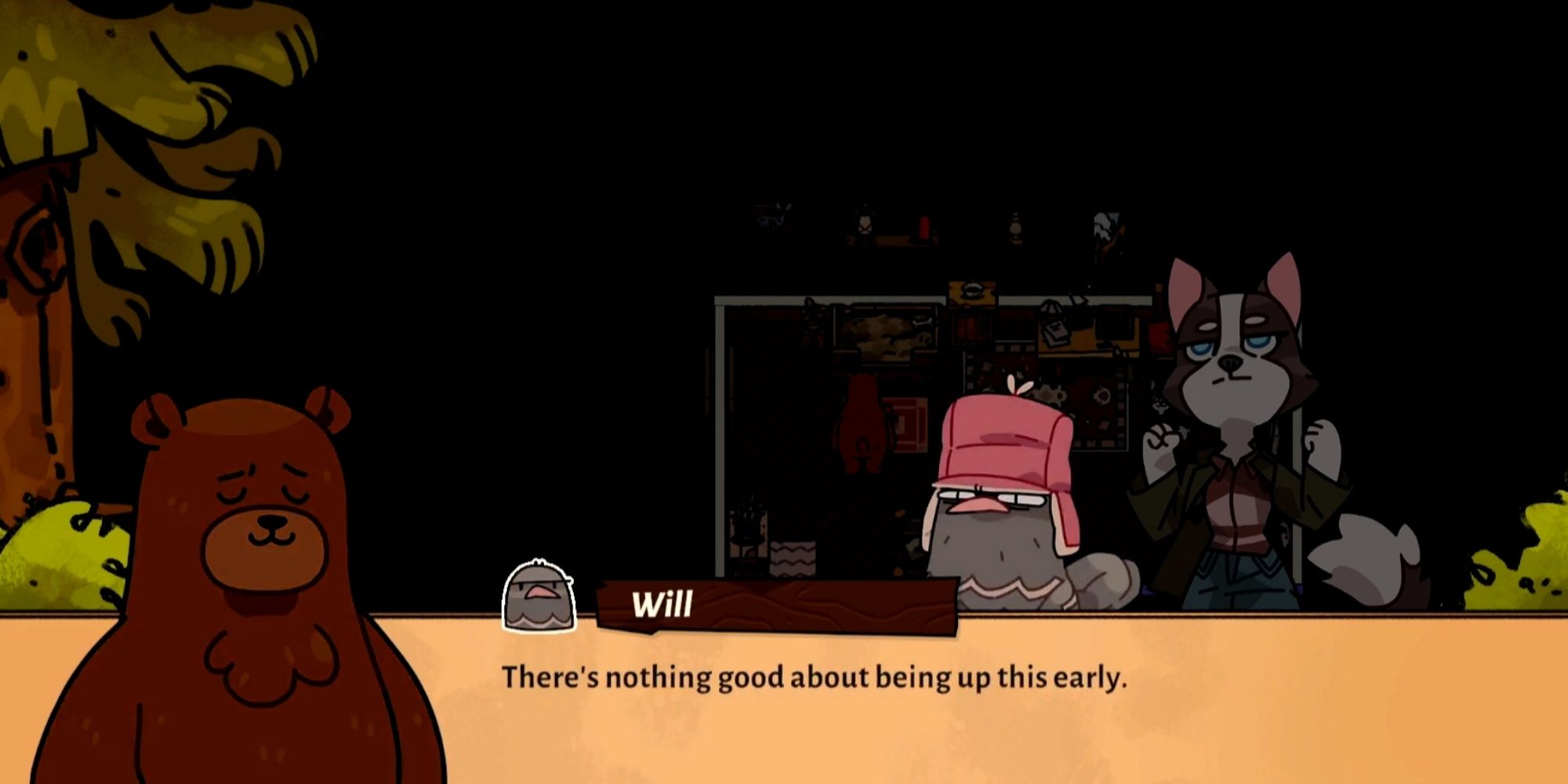 "There's nothing good about being up this early." – Will
In this scene, Hank goes to wake up Will and Anni in their room, however, the two have other plans in mind, which is to go back to sleep. When Hank happily greets them a good morning, Will says there is nothing good about being up this early – Well, he is absolutely right. Waking up early in the morning is certainly not something we look forward to.
As much as we'd love to be morning people, there's just something about our beds that keeps us glued in, especially during the crack of dawn. Will's grumpy state is totally understandable. Morning people are indeed a different breed. Hopefully, Hank shares his secret to being one, this will help us during school and work days.
Source: Read Full Article