Batman x Fortnite Zero Point Trailer Showcases Armored Batman Skin
Fortnite's ambitious comic book crossover has officially begun via the release of issue one and an all-new trailer for the event.
Epic loves nothing more than a crossover when it comes to its prize possession, Fortnite. However, one that begins today might well be its most ambitious crossover so far. Fortnite x Batman: Zero Point is a limited series of comics in which The Dark Knight finds himself inside the game itself. The first issue drops today and has been marked by the two parties involved via the release of a trailer.
Most of the trailer is in the style of a DC comic and it starts with Batman being sucked out of Gotham and into The Loop. The narrator reveals the DC hero has no memory of how he got there, after which you are given a first-person view of what Batman sees. He looks down at his wrists, on which he has written notes to himself like something lifted from the movie Memento.
One reads "this has happened before" and the other "you have 22 minutes". Roughly the length of a Fortnite match, depending on how quickly everyone is eliminated. Various characters from both worlds are shown doing battle, while Harley Quinn gets a little more focus than others.
Each issue comes with a code that will get Fortnite players exclusive loot, the first of which is an all-new Harley Quinn skin, hence the focus on the anti-hero. Collect all six issues and you'll get the Armored Batman skin which is shown off at the very end of the trailer above. It's the only shot that is shown as if it has been lifted directly from the game rather than one of the comics.
If it wasn't already clear from all of the above, Fortnite's Batman Zero Point crossover is very different from anything that has come before it. What happens in the six issues of the comic will not only influence the game, but they will also reveal elements of the Fortnite universe previously unknown to even the most hardened fans. Marvel might have had its own season, but DC has gotten something else entirely.
NEXT: It Sucks That We Already Know How Falcon And The Winter Soldier Is Going To End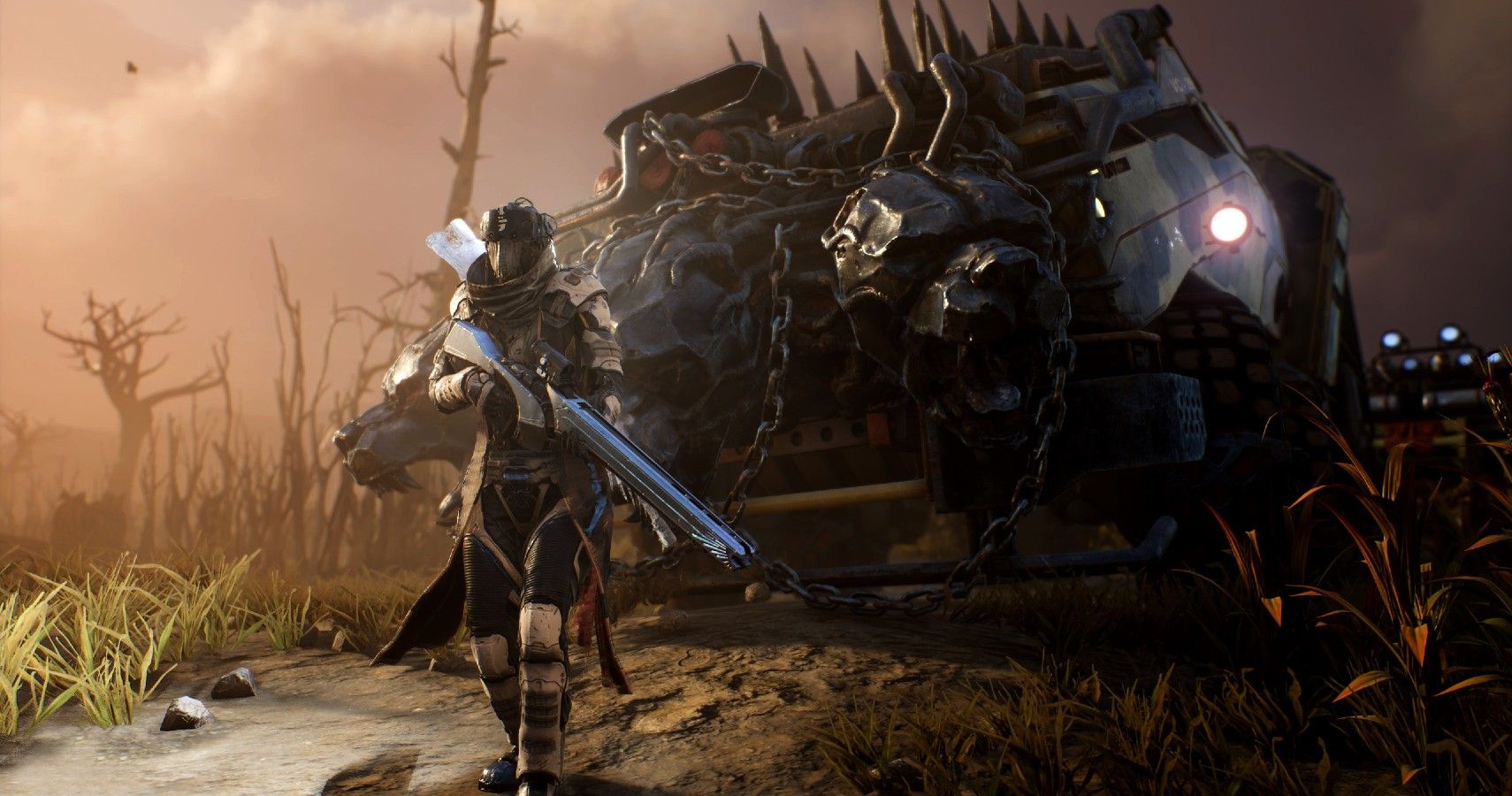 Game News
Batman
DC
Fortnite
Epic
Josh has been gaming for as long as he can remember. That love began with a mild childhood addiction to the Sega Genesis, or Mega Drive since he lives in the UK. Back then, Sonic 2 quickly became his favorite game and as you might have guessed from his picture, the franchise has remained close to his heart ever since. Nowadays, he splits his time between his PS4 and his Switch and spends far too much time playing Fortnite. If you're a fan of gaming, wrestling, and soccer, give him a follow on Twitter @BristolBeadz.
Source: Read Full Article