Ark Survival Evolved: How To Make Dye (& The Various Colors)
One of the ways you can customize in Ark: Survival Evolved is by using various coloring dyes. You can change the appearance of pretty much anything that you own and it gives you a chance to reflect your personality within the game. The possibilities for dye are endless, but you are limited in your color choices.
There are 25 colors in all that you can create, although you might have to gather a few materials to craft what you need. Ark: Survival Evolved doesn't require you to make dyes to be successful, however, those who are obsessed with the game will understand the need to craft this item.
How To Craft Coloring Dye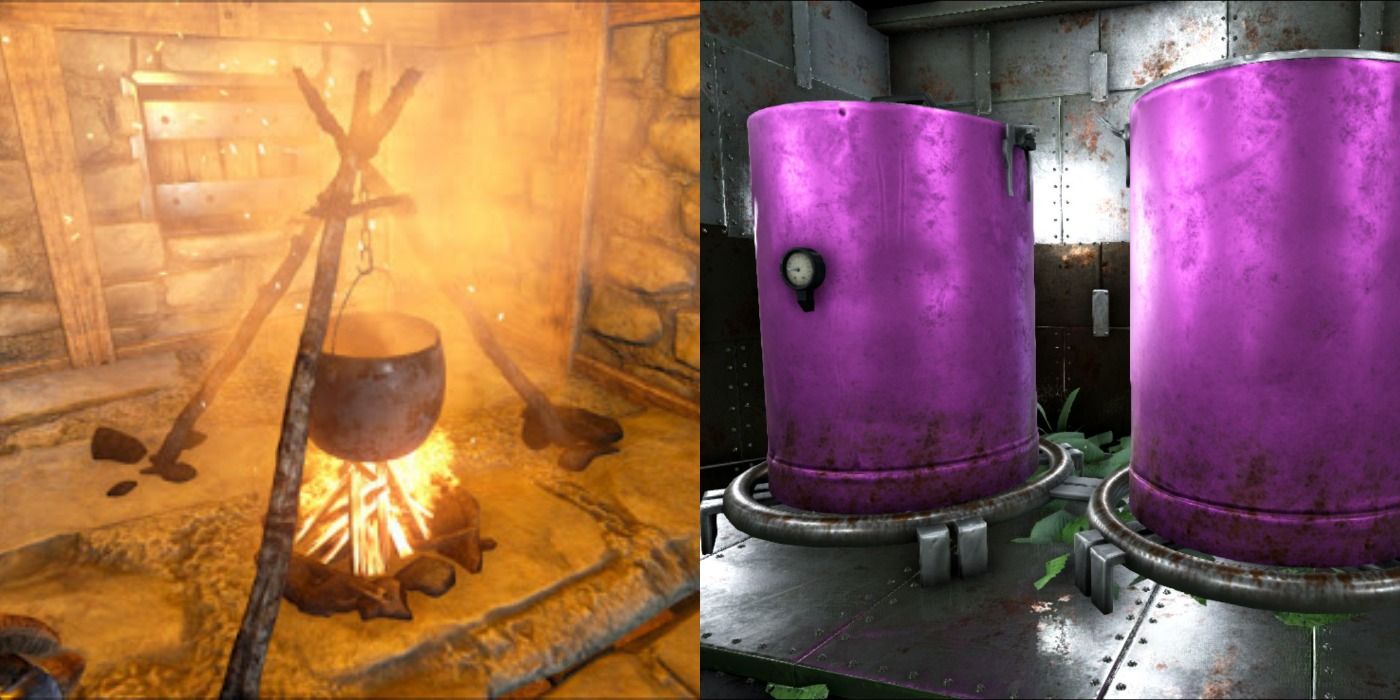 If you want to craft Dye the first thing you need is a Cooking Pot or an Industrial Cooker. This is where you will place your ingredients that can be used to make a specific dye. However, no matter what combination of materials you are using to craft a certain color, there are three ingredients you will always need.
Here are the necessary ingredients:
1x Canteen, Water Jar, or Waterskin (filled at least 25%) or an Irrigation System
2x Charcoal or 1x Sparkpowder or 1x Gunpowder
Specific Berries to Craft a Specific Color
It will take time for the dye to be crafted in your chosen cooker after it has been lit. You should also be aware that each batch of ingredients will create five dyes for you to use.
If you decide that you don't like the dye you used on something, then it can be removed with Soap. You can either drag it over the item in your inventory or pull it up from your radial menu if the item has been placed.
What Is Dye Used For?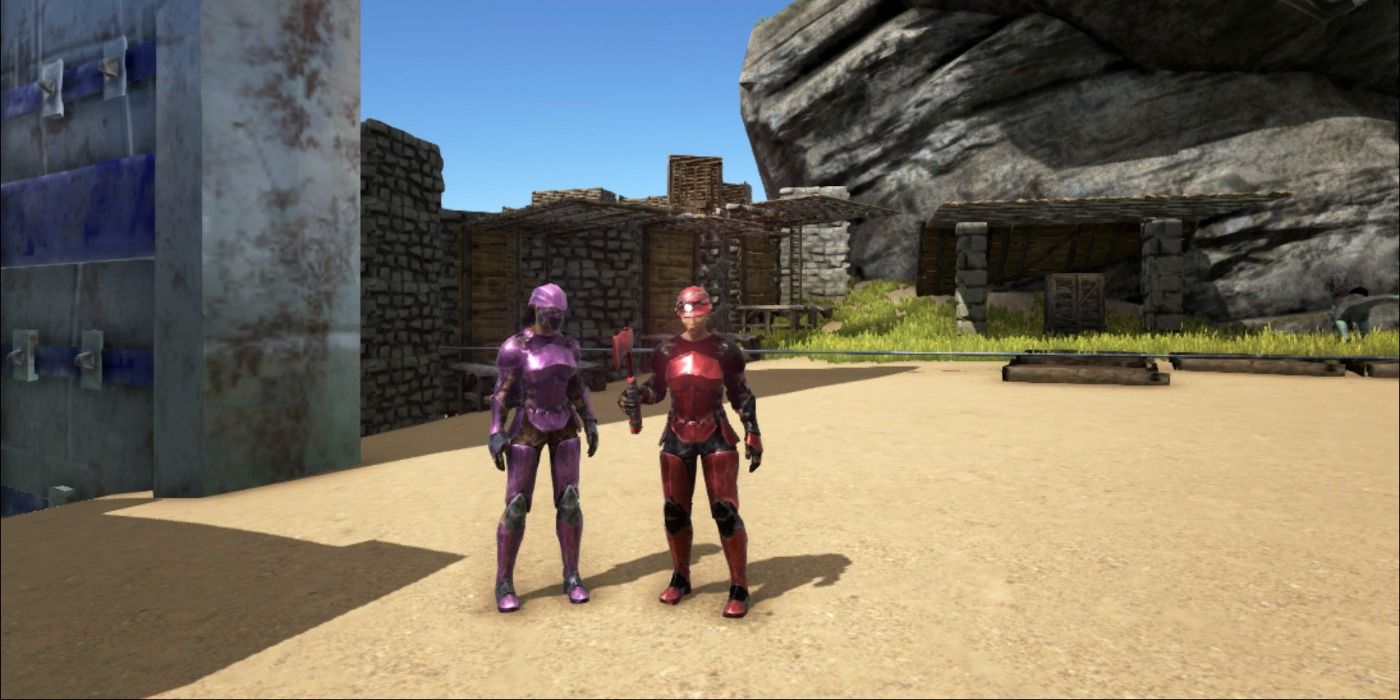 Dye is used to customize your items and creatures by giving them a personal pop of color. If you want to color structures to make the ultimate base then you will need a Paintbrush or a Spray Painter. Those who want to change the color of the tame can use colored Potent Dust and then place it in their creature's inventory.
Here are a few things you can dye:
Armor
Saddles
Creatures
Weapons
Buildings
Structures
Miscellaneous Items
Dye Colors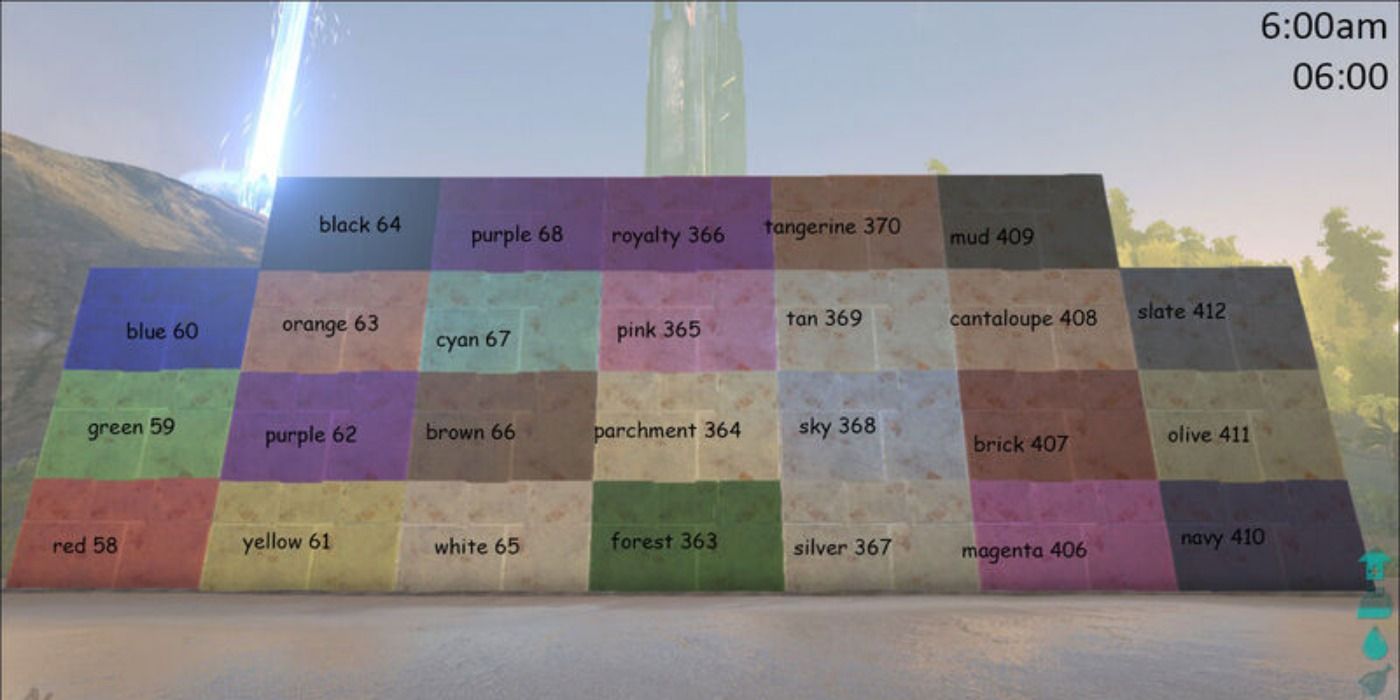 The tricky part about dyes is that each color must be individually made using a specific recipe unless you are using single-player cheat codes. There are 25 different colors in all and each one uses a combination of certain berries and fuel, as well as water which is always constant no matter the recipe.
The recipes are as follows:
Black: 15x Narcoberry, 2x Charcoal
Blue: 15x Azulberry, 2x Charcoal
Brick: 12x Tintoberry, 6x Narcoberry, 1x Sparkpowder
Brown: 6x Amarberry, 3x Azulberry, 9x Tintoberry, 2x Charcoal
Cantaloupe: 7x Amarberry, 7x Tintoberry, 4x Stimberry, 1x Sparkpowder
Cyan: 6x Amarberry, 12x Azulberry, 1x Sparkpowder
Forest: 7x Amarberry, 7x Azulberry, 4x Narcoberry, 1x Gunpowder
Green: 9x Amarberry, 9x Azulberry, 2x Charcoal
Magenta: 9x Azulberry, 9x Tintoberry, 1x Sparkpowder
Mud: 4x Amarberry, 1x Azulberry, 7x Tintoberry, 6x Narcoberry, 1x Sparkpowder
Navy: 12x Azulberry, 6x Narcoberry, 1x Sparkpowder
Olive: 12x Amarberry, 6x Narcoberry, 1x Sparkpowder
Orange: 9x Amarberry, 9x Tintoberry, 2x Charcoal
Parchment: 12x Amarberry, 6x Stimberry, 1x Gunpowder
Pink: 12x Tintoberry, 6x Stimberry, 1x Gunpowder
Purple: 9x Azulberry, 9x Tintoberry, 2x Charcoal
Red: 15x Tintoberry, 2x Charcoal
Royalty: 7x Azulberry, 7x Tintoberry, 4x Narcoberry, 1x Gunpowder
Silver: 6x Narcoberry, 12x Stimberry, 1x Gunpowder
Sky: 12x Azulberry, 6x Stimberry, 1x Gunpowder
Slate: 12x Narcoberry, 6x Stimberry, 1x Sparkpowder
Tan: 4x Amarberry, 1x Azulberry, 7x Tintoberry, 6x Stimberry, 1x Gunpowder
Tangerine: 7x Amarberry, 7x Tintoberry, 4x Narcoberry, 1x Gunpowder
White: 15x Stimberry, 2x Charcoal
Yellow: 15x Amarberry, 2x Charcoal
Source: Read Full Article