Animal Crossing New Horizons: Everything You Need To Know About Catalog Parties
Those familiar with the Animal Crossing games (and especially New Horizons) will understand the difficulty in acquiring every item. Some items require luck from shooting star watching events and others items are exclusive to holiday events. There are even items that have come about because of April Fool's Day.
One of the most popular current list of items to get ahold of comes from the Sanrio collaboration where players need plenty of Bells to buy everything. Through catalog parties, two or more players can help build up their catalogs by sharing items with each other that can be ordered (so, unfortunately, no DIY items or special event items). The multiplayer aspect of New Horizons has provided a unique playing experience in comparison to previous titles and it's always great to have a little help from your friends.
How The Catalog Party Works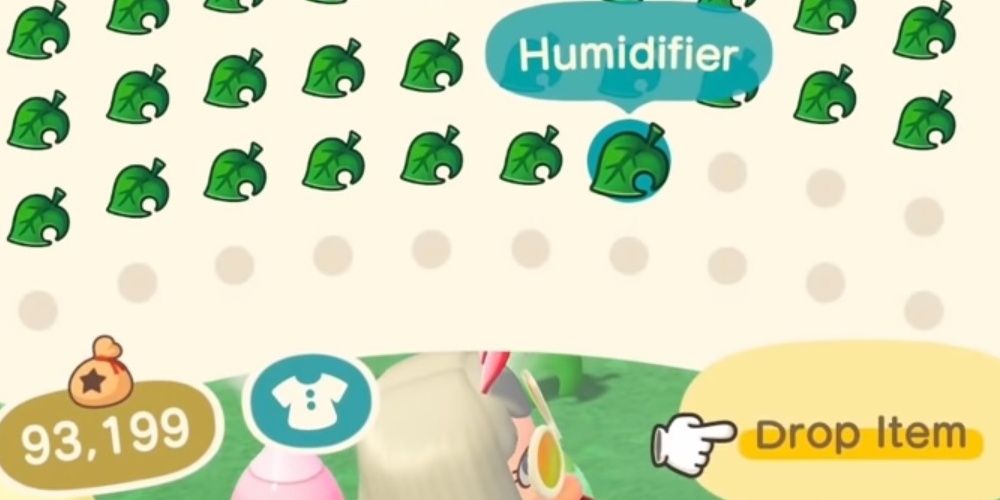 In Animal Crossing, if you've "obtained" an item that can be ordered through the catalog (for the most part, anything you can purchase at Nook's Cranny, but there are others, too), it'll register to your personal catalog. Then, by using the Nook Shopping terminal (or the app on your in-game phone, if you've unlocked it), you can order those items. The game considers an item "obtained" if it has entered your inventory, even just for a moment.
This allows players to host "catalog parties," where they'll all drop items on the ground, pick up each other's, then drop them again. This "registers" the item to their catalog, so they can then order it for themselves, too.
A player can have between two and eight players (including themself) on their island, who they can invite over by opening their airport gate. Once those players are on your island, everyone can throw items onto the ground. Once those items are picked up and dropped they will be added to that player's catalog. An item can only be cataloged if it has been dropped and not placed on the ground.
A catalog is all of the items a player can purchase in the game, and once returning to their island, they will be able to purchase those registered items from their catalog. It must be stressed that cataloging can only happen after Nook's Cranny has been upgraded from a tent to a building.
There Are Exemptions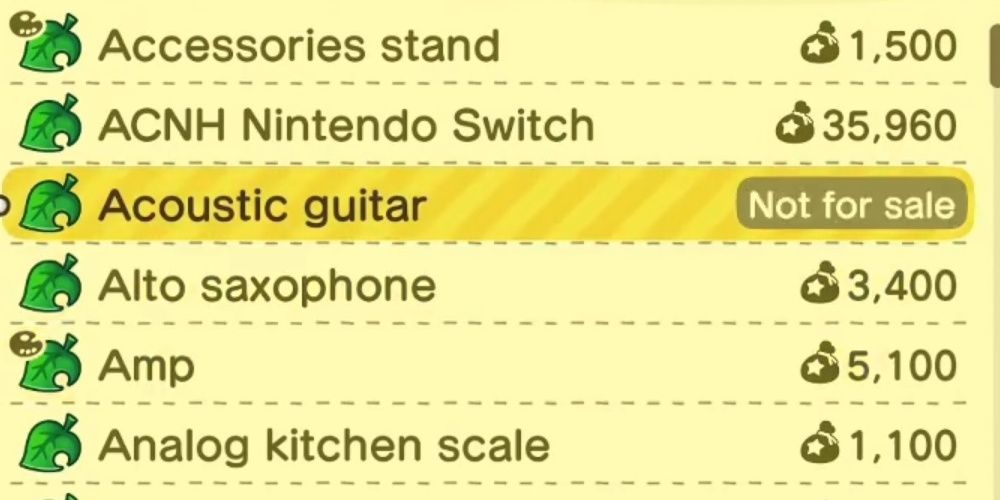 Some items cannot be ordered through Nook Shopping, so they will not work for a catalog party. These items include DIYs/crafted items, some seasonal items, promotional items, and villagers' photos and posters. These items can not be ordered at the terminal or through the catalog. Items that are bought through Nook Miles are exempt due to the specificity of their transaction, as well.
Crafting recipes are obtained throughout the game from Tom Nook, other villages, item drops, and events. These will require a player to obtain different materials and items to craft the specific item at the crafting bench. Catalog items are already built and are merely a purchase made in the game.
The Items That Can Be Obtained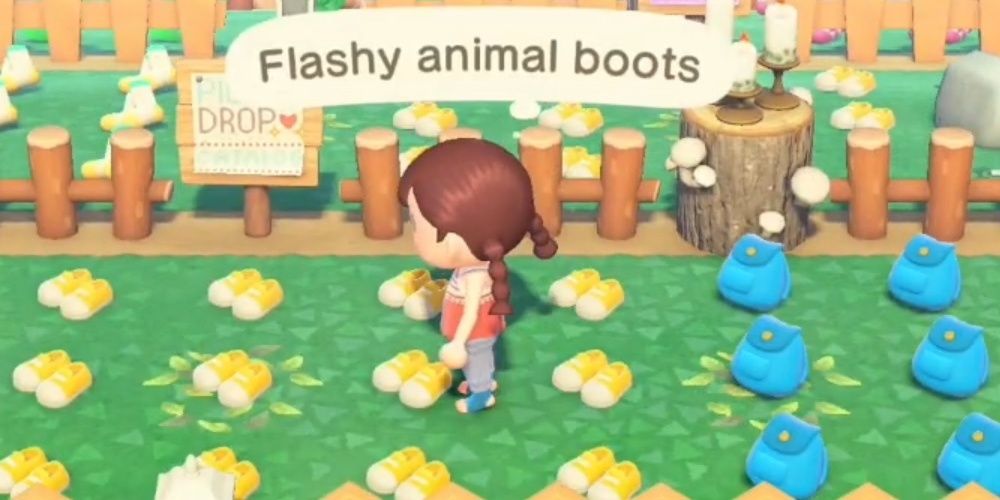 In terms of items that can be collected from catalog parties, it is an ever-growing list. Besides furniture, you can also add floors, wallpapers, and clothing to your catalog.
Since the available stock of Nook's Cranny and the Special Items section of Nook Shopping rotates daily, catalog parties can be a great way to get your hands on some new items a lot faster.
There Are Rules To Follow
Just like a regular visit to any other player's island in New Horizons, etiquette is necessary, and it is best not to damage anything. If you are playing with players you don't know, do not take any item of theirs without permission first.
Pick up each item one at a time so it is clear you won't be stealing the items. The host can also set out rules for those visiting the island, and it's best to follow them. Everyone wants to enjoy the catalog party. A host may specify a dress code for players to wear, which will make for great pictures.
Sometimes, the host will request some type of "payment" of Bells, Nook Miles Tickets, or something else. Even if someone says that no payment is necessary, it's still customary to tip with some Bells or whatever you'd like, but it's not always required.
Contacting Other Players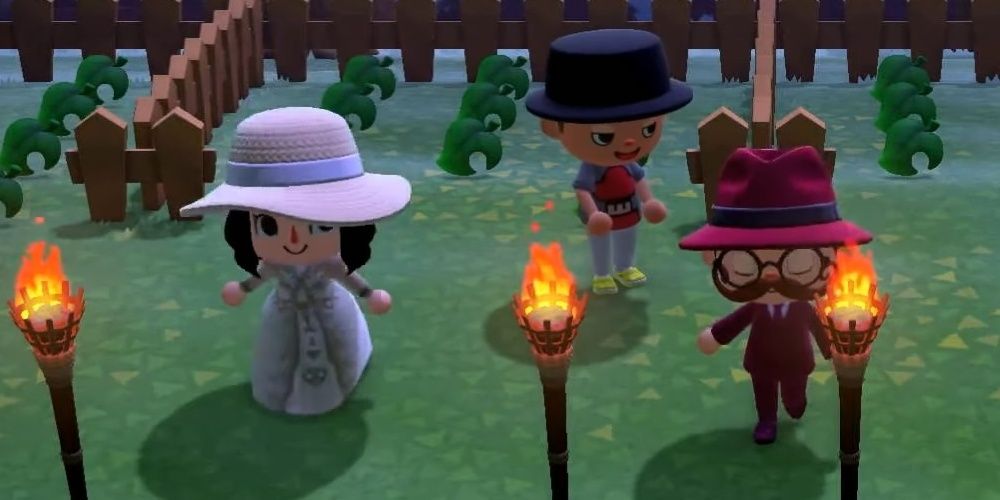 If you don't have many Nintendo Switch friends, then fear not, as New Horizons is one of the most popular Nintendo games. There are subreddits, Facebook groups, Discord servers, and even ways to find other Twitter players.
You can inform others of the items you're looking to catalog and see if there are any upcoming events. There is a Catalog Party forum over on Reddit, which is one of the most useful ways to access a catalog party.
There Are Islands Dedicated To Catalog Parties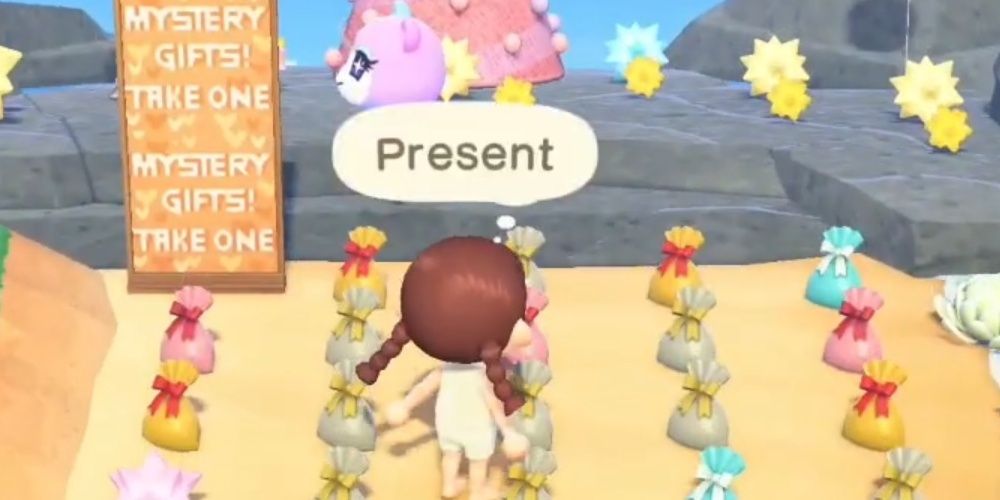 Many generous players have entire islands set up that others can come to and catalog items. If you're lucky, you might just find someone with one of these islands, though you might have to wait in a pretty long line or waitlist, as they can be very popular with many requests to visit.
Twitter user, Jaiofeden created an entire catalog island where everyone is invited as long as they follow their Twitter account. This island is split up into sections featuring different themes such as beach items, kitchenware, and miscellaneous. It is a well-organized and dedicated approach to a game that can be slow-paced at times.
The island is not fully complete, but it does have many, many items. As the tweet is gaining numbers, it won't be easy to just jump straight onto the island, but the approach is interesting. It looks as though if you find yourself on this island, you'll have a busy catalog upon your return to your home island.
NEXT: Animal Crossing 20th Anniversary: All Of The Animal Crossing Games, Ranked
Guides
Animal Crossing: New Horizons
Travis is a writer from Sheffield, UK and has a B.A. in Journalism Studies. He has spent the last eight years writing about video games, music, cartoons and film and loves pop culture dearly. When he's not writing, Travis enjoys playing guitar, attempting to finish books and experimenting with vegan meals.
Source: Read Full Article