Animal Crossing New Horizons: All DIY Furniture Sets, Ranked
You can buy expensive furniture at the store or you can craft it with your bare hands using the blood and sweat of your enemies. In the newest installment of Animal Crossing, we get to do just that. Minus the enemies part. Perhaps.
Some DIY furniture sets are more favored and popular among others. They are so popular that people will pay millions of bells or Nook Mile Tickets just to get their hands on the DIY itself. There are crafted furniture sets for seasons, events, or just as a standalone set. Which one is your favorite?
16 Bunny Day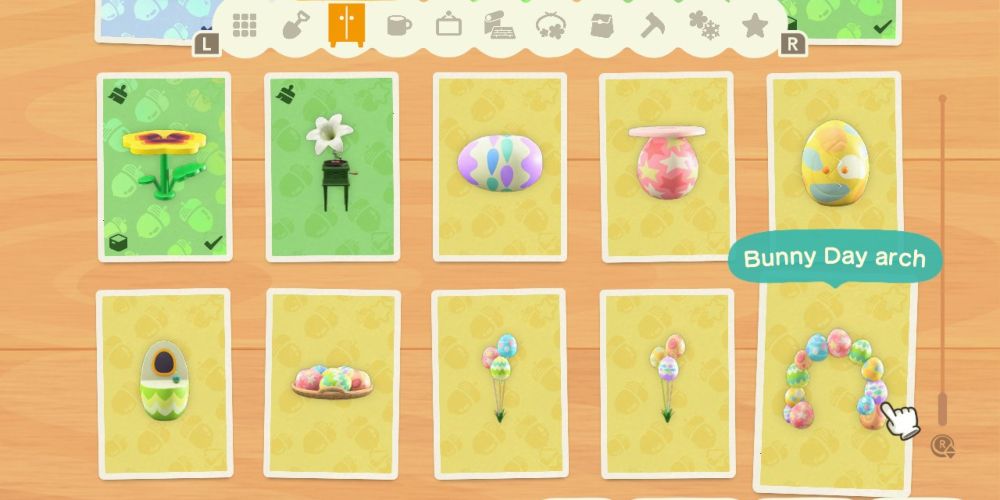 No one likes Bunny Day. It was cute at first, with all the Easter eggs and pastel, colorful furniture. Until everyone bumped into the madman himself, Zipper. The excitable rabbit seemed fun at first until players began to notice strange things. The actual zipper… The sigh of relief when you're a safe distance away… Any Bunny Day furniture is a reminder that Zipper exists. It's also just not as popular in general since more players go for a realistic or cottage-core aesthetic and the Bunny Day items are more pastel-pink dream.
15 Fruit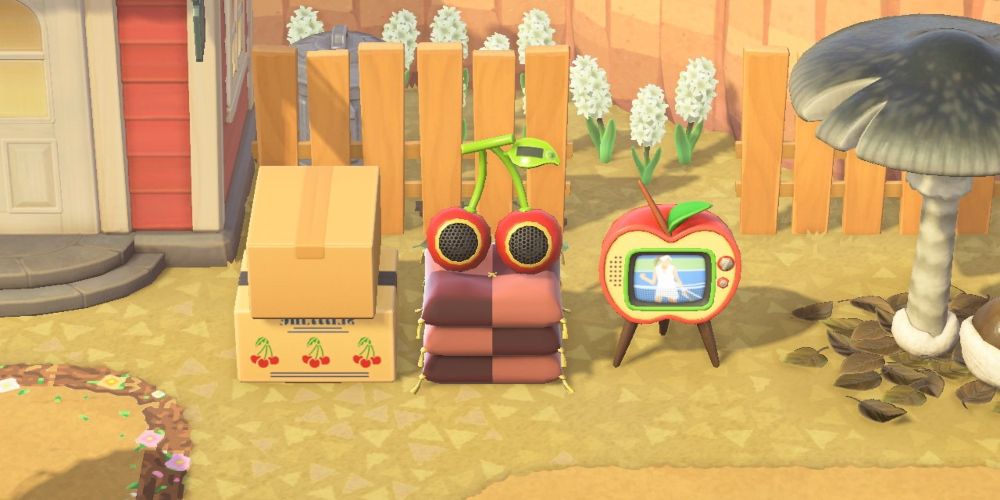 Some of the fruit furniture remain adorable while others remain tacky. Cherries and apples have always been added into cute products in real life, but who really cares for oranges and pears? They all have a sort of Pop Art, retro style to them but again aren't as used due to not being realistic or cottage-core. Definitely useful for a specific idea, but that idea isn't used often enough!
14 Cardboard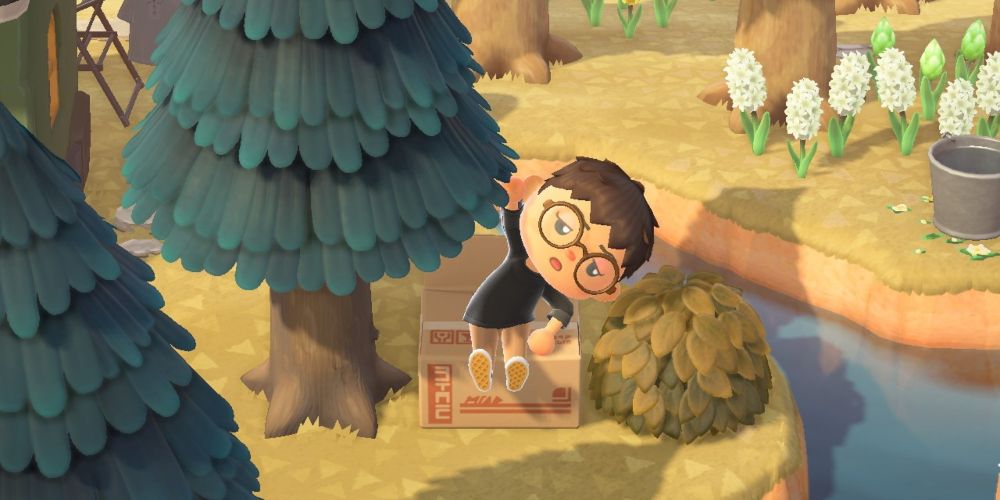 At first you may think cardboard furniture can't be that popular or cute, especially above the likes of Cherry speakers, but cardboard boxes are more on the realistic side. You can create a junk town or simply a junk area on your island. This especially fits in if you're going for a city-scape island. Adding cardboard boxes alone here and there make a house or street feel more real and a lot of players like that.
13 Wooden-block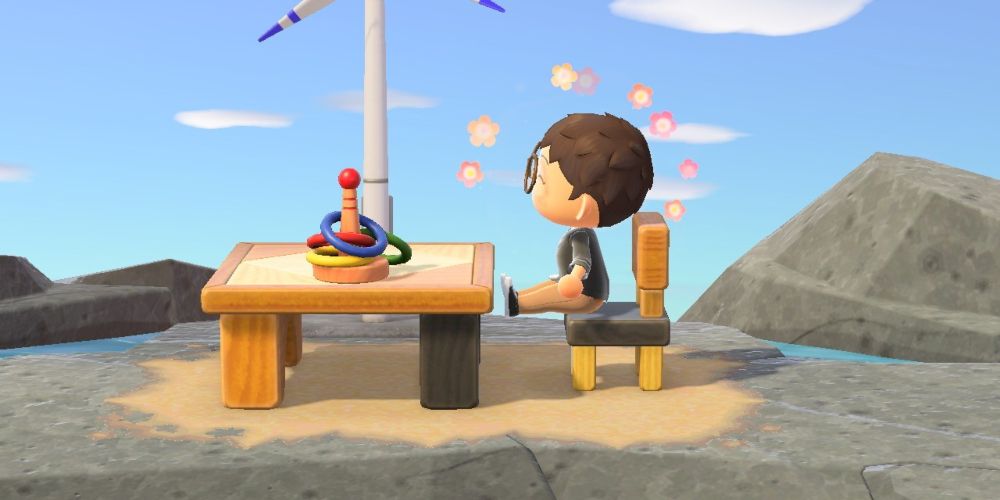 The Wooden-block furniture is simple enough. It's a chubby, cuter version of the normal Wooden furniture. This is used by players who go for cuter, round themes on their island. The only reason it's one step behind the Wooden furniture is because the color selection is limiting. There are only three color mix options whereas the Wooden set has multiple solid color options along with table cloths.
12 Wooden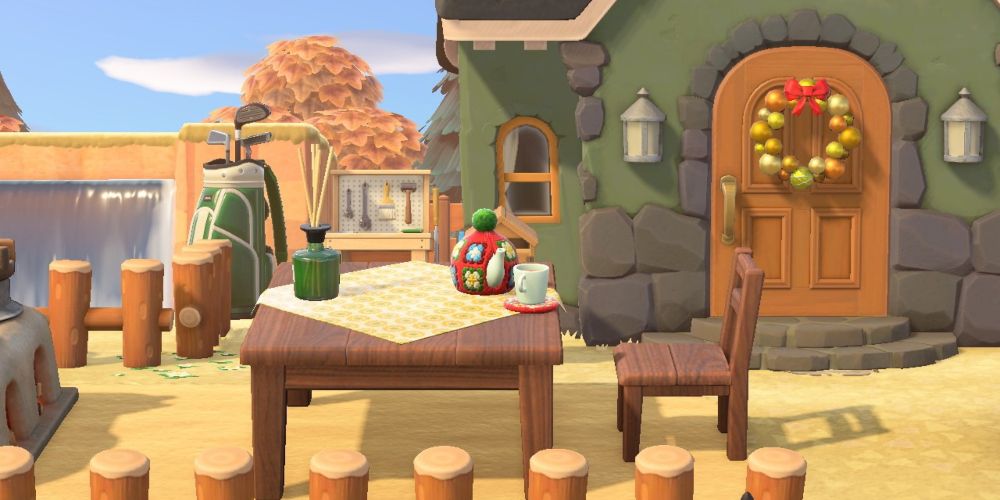 Table clothes are an Animal Crossing fans' best friend. These add a cottage-core, homey vibe into the space. Cottage-core is often liked for its sense of comfort and safety, much like going to grandma's house. Decorating your Animal Crossing island or village is creating a safe and comfortable place for yourself to escape to. Wooden furniture is basic, but with a touch of color and a table cloth added by using the Customization Kit, everything comes together nicely.
11 Log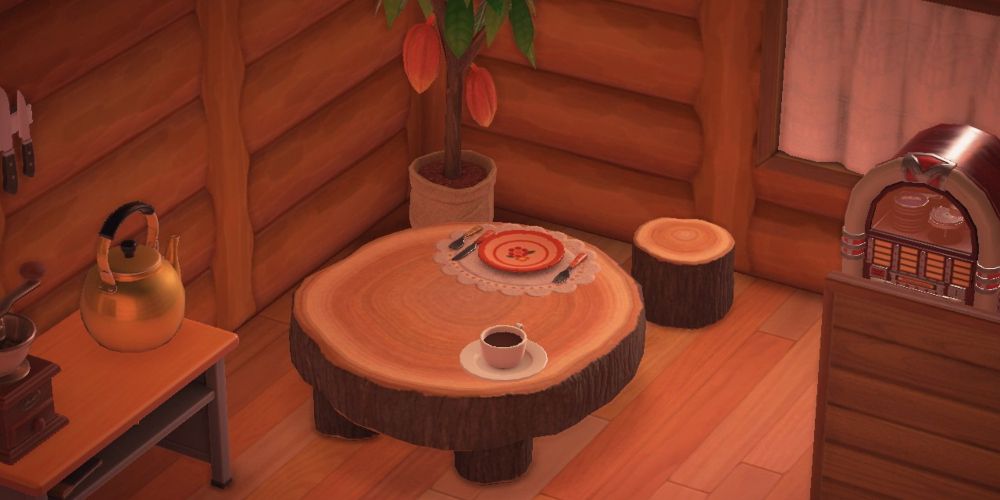 Log furniture is either too harsh for you or just right. It adds a cabin-in-the-woods vibe. A raw aesthetic of gathering fresh materials and using things in their basic form. If you're decorating your island to look like the country side, the log furniture DIY's are a good option.
The basic version of them can seem a bit harsh, but with the Customization Kits you can soften down their image and again, add table cloths. The furniture is versatile and goes with the natural-theme a lot of players are after.
10 Bamboo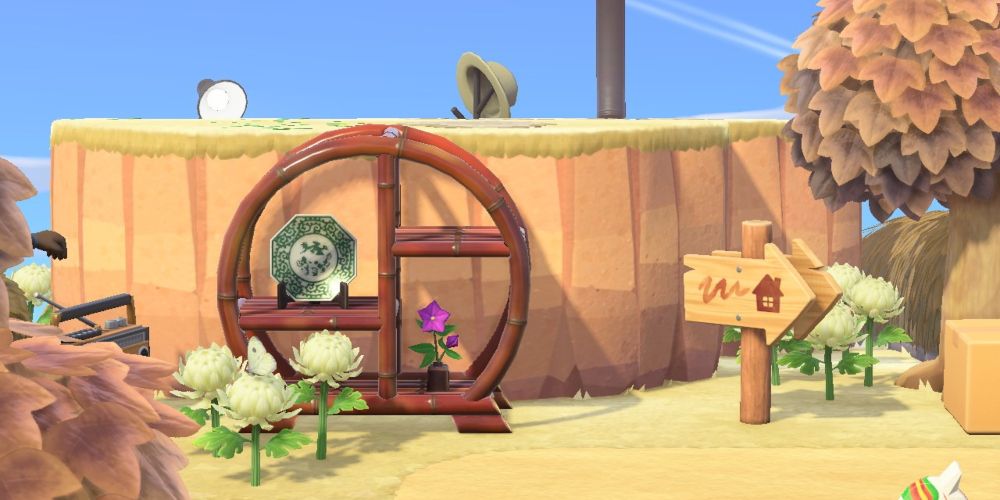 The bamboo DIY's are very stylish pieces. The bamboo shelf in the above image can be used as a statement piece. So can things like the bamboo sphere and bamboo doll as they all have intricate shapes and uses. Then other items such as the lunch box, steamer basket-set, and bench can be used for that cottage-feeling of a natural and casual scene. Adding bamboo pieces into the backdrop of various scenes and areas on your island will have it feeling like paradise in no time.
9 Spooky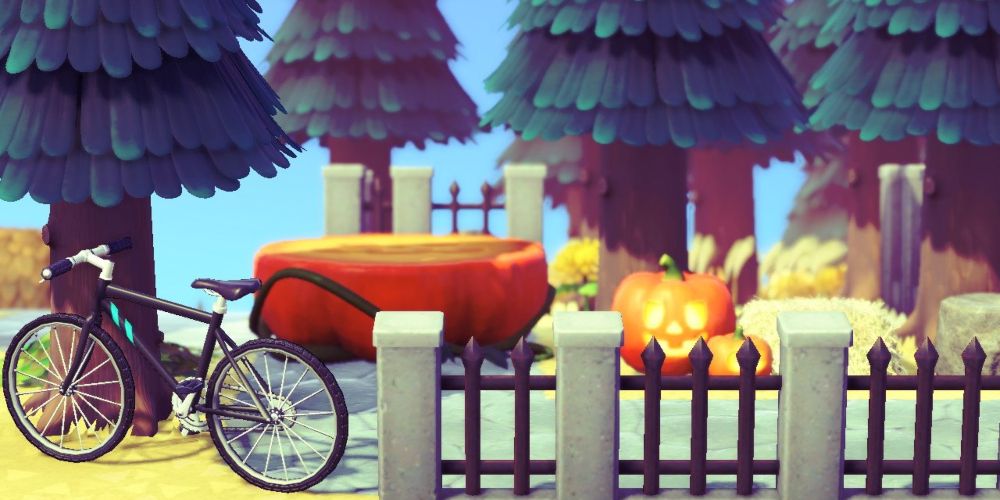 While the Halloween furniture sets, known as Spooky furniture, are very one-use and specific… They are highly enjoyed by all. Halloween is a lot of players favorite holiday and those with farms were excited to harvest various types of pumpkins. Though the Spooky set wont last all year long, they carry a lot of personality. If you're going for a scary mansion-type island you can definitely make it work.
8 Shell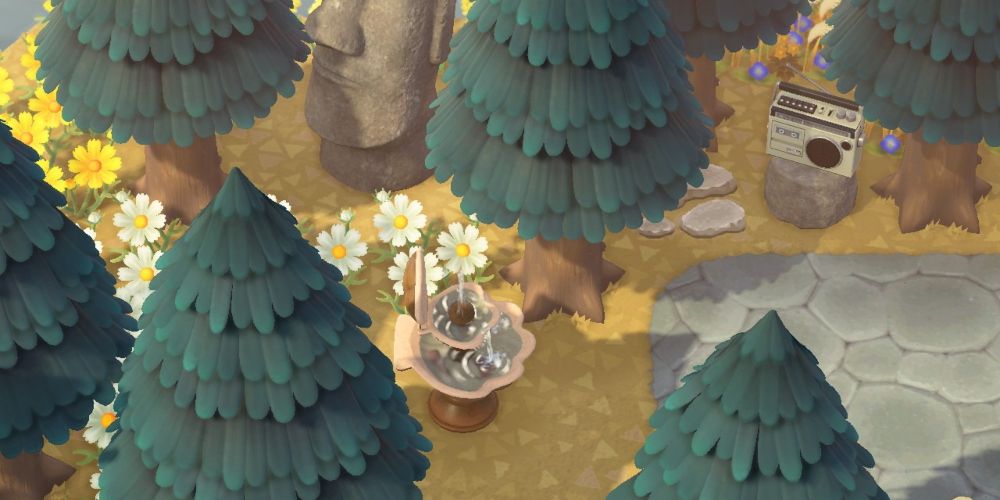 The shell furniture is on the side of pastel themes because the base version of the items are soft pinks and blues. Though obviously with customization, anyone can use them without sacrificing their theme. Regardless of color the shell items give off an elegant style because of their shapes and shine. They are statement pieces with more personality, hence their popularity over something like the cardboard box set of furniture.
7 Frozen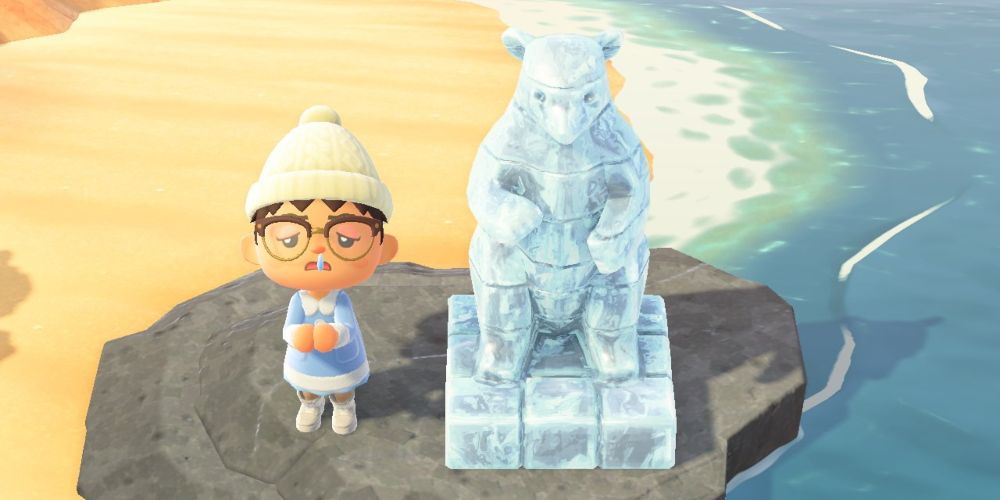 Frozen furniture can be seen as a cooler version of using the Spooky set. It's not cute nor is it cottage-core. It gives an eerie feel to the island if you use a lot of the furniture as your base. The furniture basically glows in the dark and can be any color you want from orange to purple. Even if you're not going for a cool and eerie environment, having a few ice pillars scattered around make the night look unique if you're a fan of lights.
6 Festive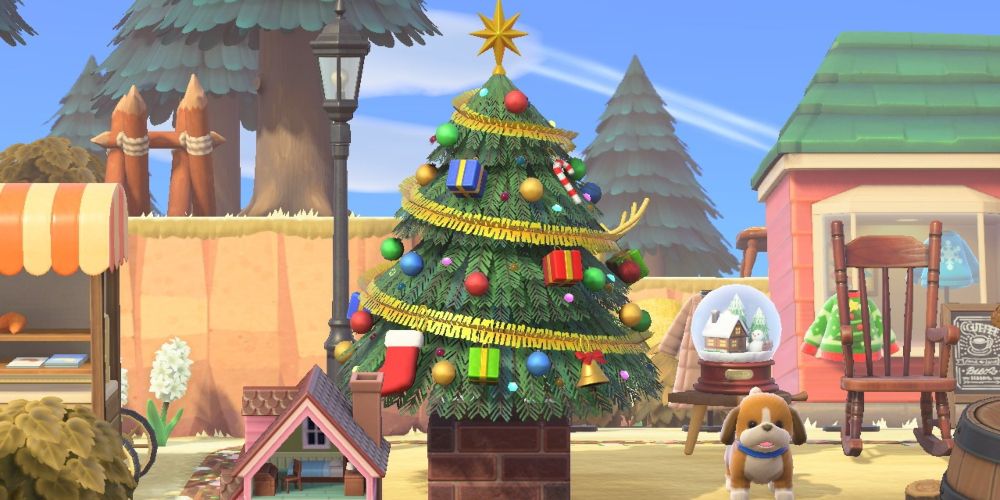 Animal Crossing: New Horizons is facing it's first Christmas yet and the community is ecstatic. So ecstatic that they had been hacking their way to Toy Day for the limited, seasonal items before December even came around.
Christmas is sitting next to Halloween for the most favored holidays and with Toy Day comes new weather island residents had yet to see in the game since it game out in Spring 2020. This means snow and giving villagers presents. It's no wonder the Festive furniture is top on the list of popularity.
5 Tree's Bounty
Cottage-core often equates to Spring and or Autumn vibes for the earthly tones the seasons give. The Tree's Bounty DIY's are Autumn furniture sets that give off that homemade, earth-loving experience. The set looks like a bunch of acorns, leaves, buttons and more wrapped and glued together like a science project. Animal Crossing brings nostalgic memories of childhood and escapism and the Tree's Bounty set completes this sentiment.
4 Shooting Star
Shooting stars are rare and sparkly. Who isn't immediately attracted to rare and sparkly? If you're into Zodiac signs, you'll want all the Star furniture related to your sign! If not, the Star items are very unique and exciting on their own. From atmospheric wallpaper to aliens, golden bath tubs to wands, every single player needs to get their hands on Star DIY's. They offer a bit of magic to spruce up your house or island in truly unique ways.
3 Mushroom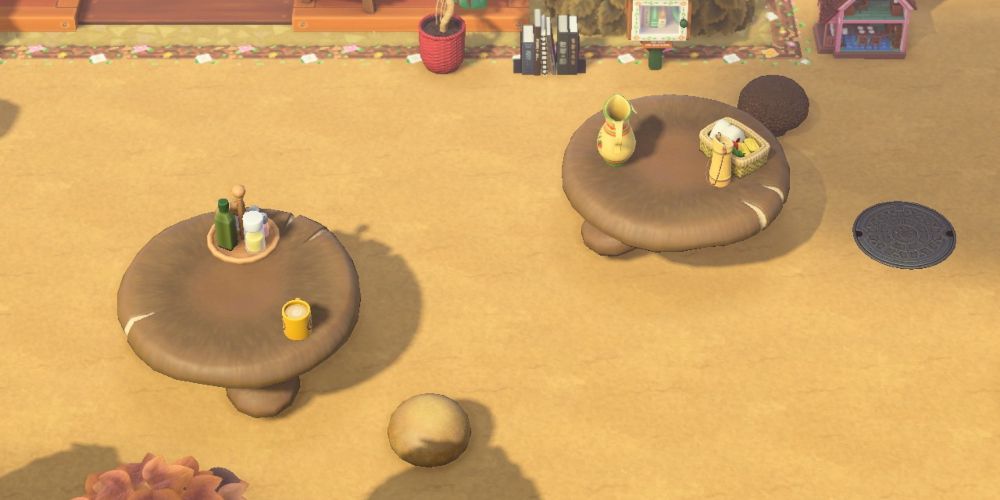 You cannot escape cottage-core. The mush series is popular simply because it is one of the most cottage-core type craftable furniture at the moment. The browns and the fact that it's a plant made into stools and tables gives off that warm feeling we want to achieve. It's not limiting in this way, though. The different customizable options change the theme of this furniture series to a complete 380. You can go from cottage-core to fairy-core in seconds due to the glowing and colorful lamps and more.
2 Turkey Day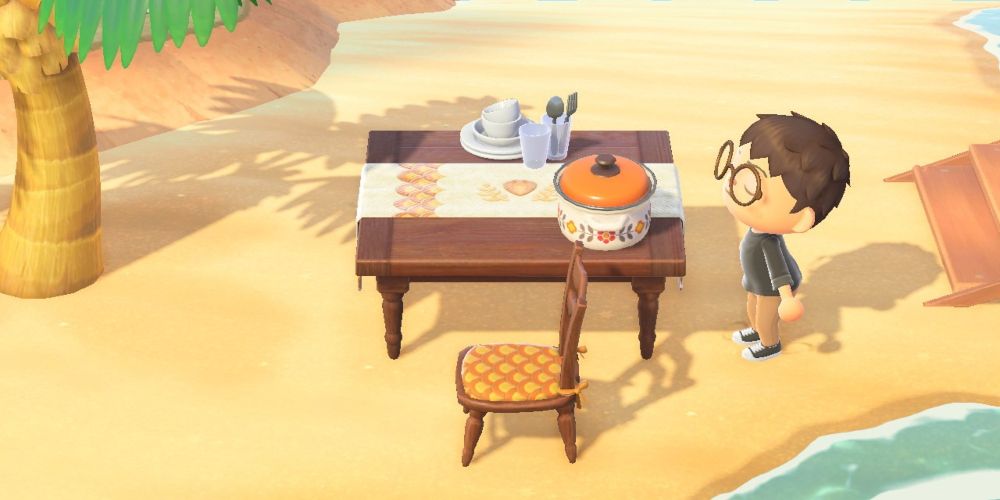 Absolutely everyone was hyped for Turkey Day because the previews of what was to come was screaming cottage-core vibes! Let's be real, half if not most of the fan base resides within the cottage side of Tumblr. And that's okay, because who doesn't like the comfort it gives off? The Turkey Day chair and table are the Gucci versions of the Wooden furniture set. Uniquely crafted legs, cushions and table cloths, that's not all. The cloths (Cornucopia) and rugs related to this set show lumps and ruffles that make the scene look very realistic and homey.
1 Ironwood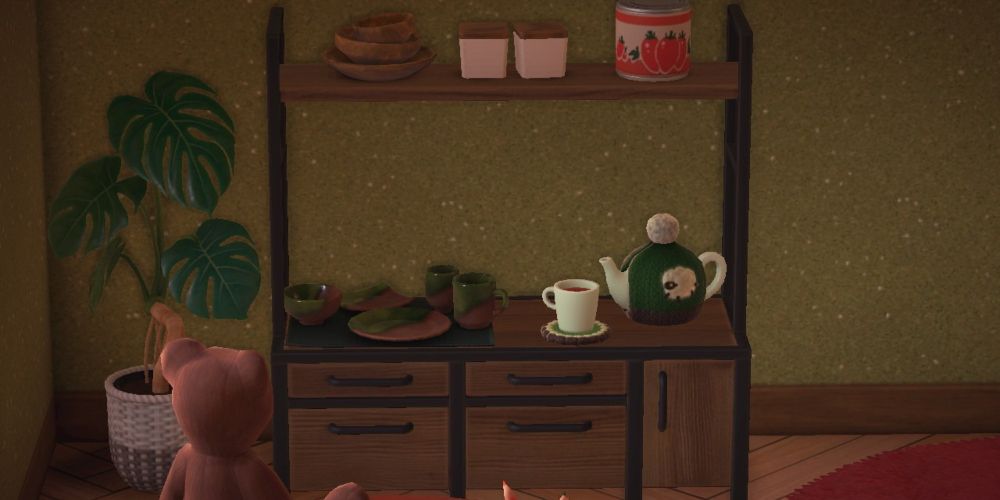 Ironwood furniture is at the top of the list because it's rare to find these DIY's. Even if you find one, some of them require the other DIY's to even be crafted! People trade and sell these like nothing hoping to finally have the whole set. It's the most popular for it's rarity and the fact that it's the most realistic looking crafted set out there. People want to recreate their own homes or dream homes. The Ironwood furniture set is exactly what our kitchens usually look like. If you top if off with tea cozy's and cute smaller items it can furn into a cottage-core feel as well.
NEXT: Animal Crossing: 15 Things You Didn't Know About Your Mom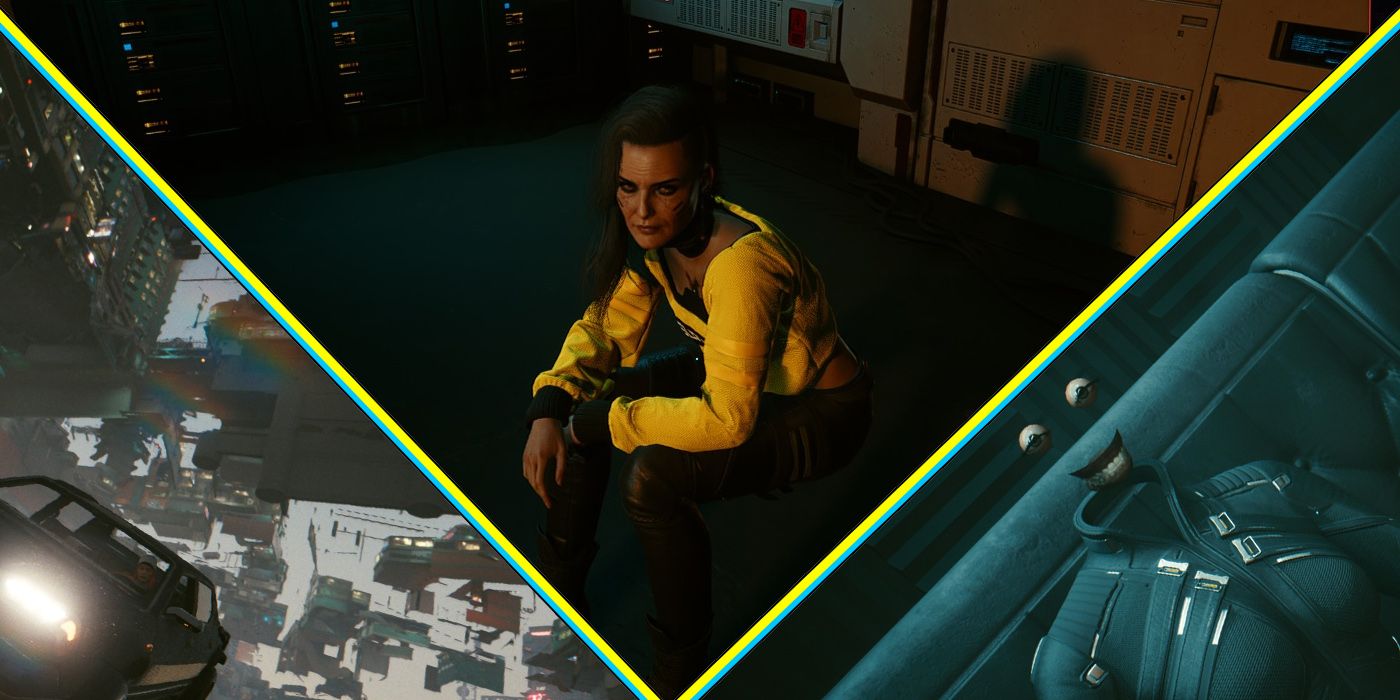 Sharnelle is a small town Canadian writer and gamer with an interest in all things fashion and fantasy. She dabbles in writings from articles to screenplays and spends most of her time drinking tea and playing video games.
Source: Read Full Article