Alice: Madness Returns Just Got Removed From Steam Again, But It Might Be A Mistake
American McGee's Alice was a well-reviewed game, hailing from all the way back in 2000. The developer, American McGee, had worked on Doom 2 and Quake, and came up with something quirky and dazzingly original for Alice, which launched on the original Xbox. A sequel followed in 2011, Alice: Madness Returns.
This sequel eventually appeared on Steam, but it was delisted in 2016 as Electronic Arts left it with a DRM problem (digital rights management governs legal access to digital content). But Alice: Madness Returns returned to Steam in late February this year. However, it appears that the game has once again been rendered unavailable (thanks PC Gamer).
"At the request of the publisher, Alice: Madness Returns is no longer available for sale on Steam", a notice reads on its Steam listing. Another part of its page says: "Requires agreement to a 3rd-party EULA".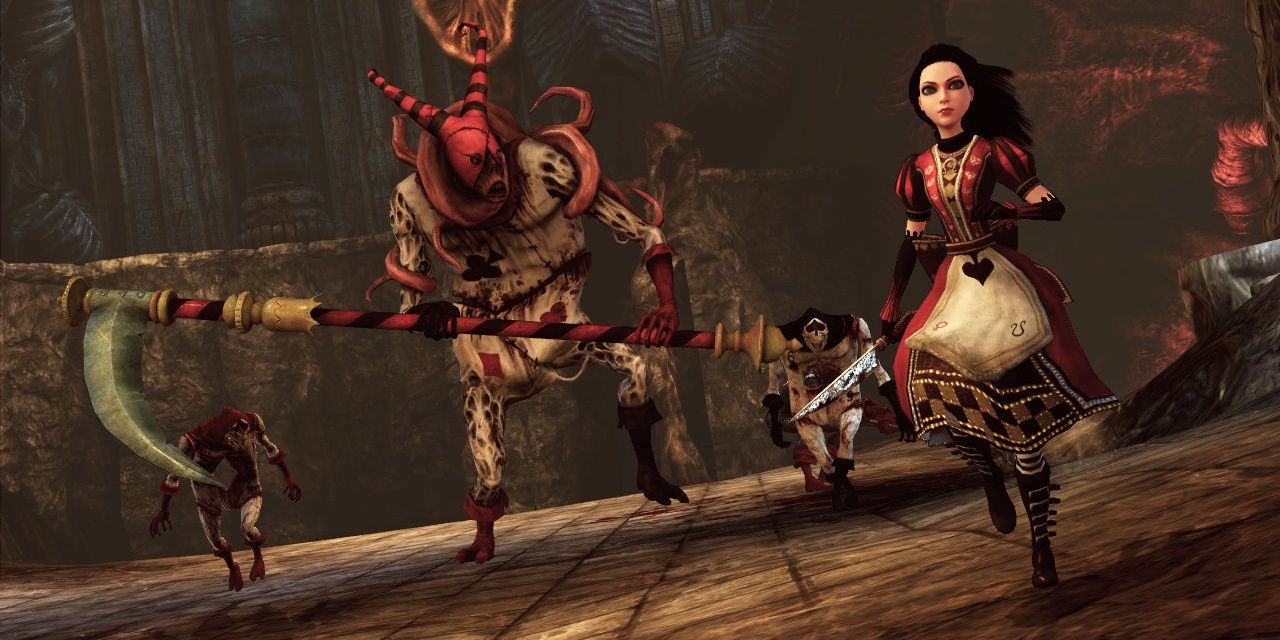 American McGee elaborated on the issue via his Twitter. "From what I've heard", he posted, "in trying to remove Akaneiro from @Steam (it was broken), all the other Spicy Horse games also got removed. We're reaching out to Support and trying to get this resolved. Anyone at @valvesoftware can help fix this faster?"
McGee was referring to game developer Spicy Horse's action RPG Akaneiro: Demon Hunters. This title had login problems then its servers went down. It appears that in delisting Akaneiro, Spicy Horse's other title could have been affected too. But since this may have been a simple error, Alice: Madness Returns should be returning to Steam relatively soon.
Meanwhile, Alice: Madness Returns is still available on Origin, and on Game Pass via EA Play. American McGee shared his plans for the third game, Alice: Asylum, which was never made, last year, but there are those still interested in the series and there were rumours of a TV adaptation penned by none other than David Hayter.
The first game in the series is also available on Game Pass but like its sequel is unavailable on Steam.
Source: Read Full Article