Alchemist Adventure Adds Explosive New Alchemy Flask In Third Early Access Update
Developer Bad Minions and publisher Super.com recently announced the third update for their action-adventure game Alchemist Adventure. The new update mixes in new regions to explore, new collectibles, new cosmetics, new gear, new characters, and the new Round Flask alchemy tool.
Alchemy Adventure is still in Steam Early Access, still priced at $11.99 (until the full release), still on schedule for a Q4 2020 release, and still set to be released for PC, Xbox One, PlayStation 4, and Nintendo Switch. Following Alchemist Adventure, Super.com has a few more games lined up for launch prep, including Raji: An Ancient Epic and Zelter (both set for an October 2020 release), and Retro Machina and Wonhon: A Vengeful Spirit (both scheduled for a Q1 2021 release). Check the Super.com publisher page on Steam for details on those incoming games.
Alchemy Adventure's newest update features a new alchemy tool for Mya to use during her memory-recovering mission. The new tool is called the Round Flask, and has the power to craft new explosive alchemical mixtures such as bombs that Mya can use to create paths to all-new areas of Isur, including The Forest, The Maze, and The South District.
The Forest is home to the Rosin, mystical creatures whom Mya encounters in this breath-of-fresh-air location. The Maze is exactly that, a huge labyrinth meant to trap beings within, but with a grand reward for creatures who find a way out. And The South District is where Mya will find numerous vacant houses along the waterway which they can explore and try to locate where the people are.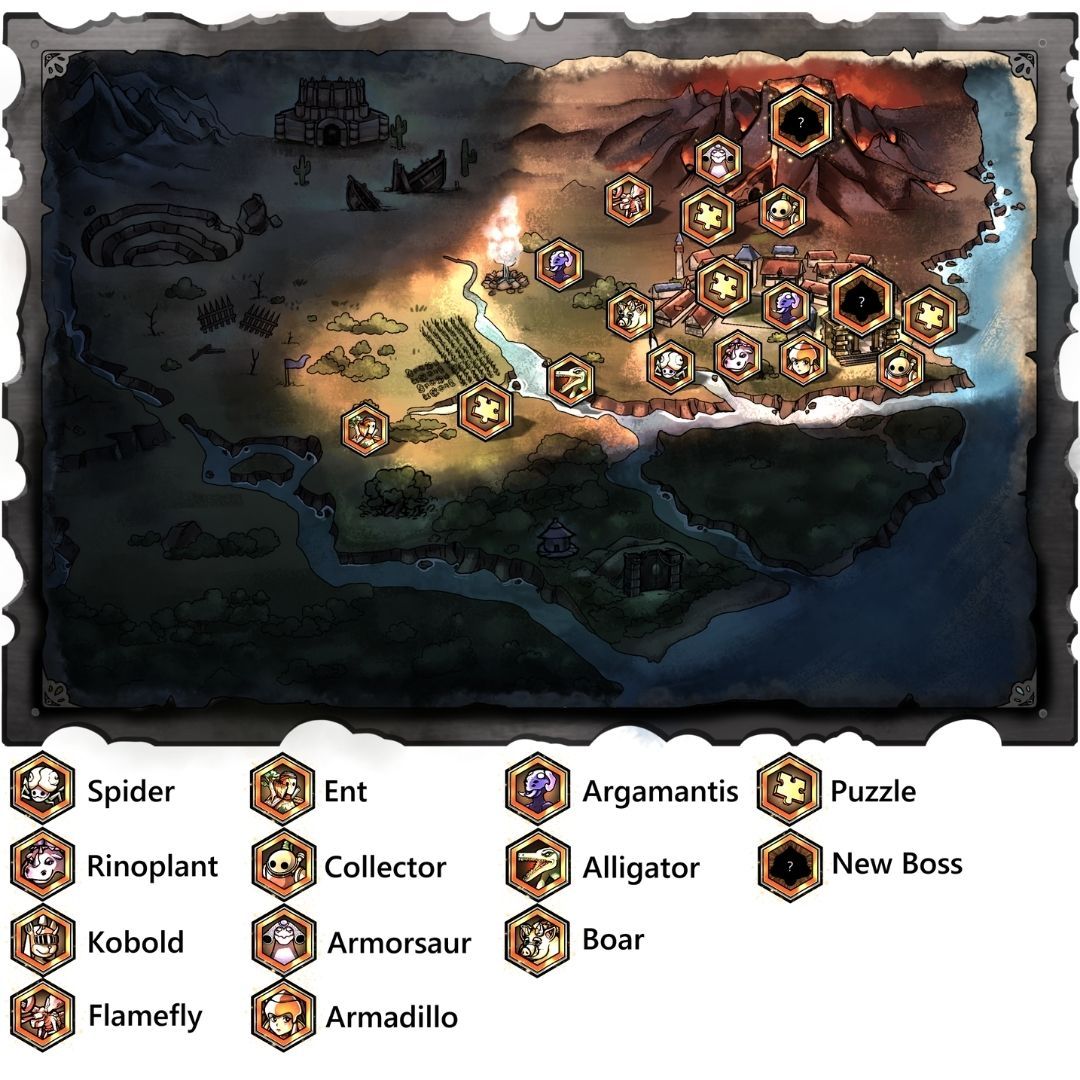 Speaking of people, the update adds more new people Mya can encounter. They present challenges that Mya can take on to earn new collectibles, new gear, maps, lab items, Homunculus Hats, and Alkimos. Here's a list of new characters and their challenges:
Juju and the Lava River Race
Jojo and the Jar Breaking
Papi and the Color Challenge
Babu and the Race Challenge
Pepe and Mysterious New Quests
Alchemist Adventure puts you in the role of Mya, a young woman who has lost her memories and was recently awakened by a homunculus. The game is set in the land of Isur, which was once the home of alchemy and the gifted alchemists who practiced the science. Isur is now a devastated realm, and all its people gone. Mya and her new homunculus friend must travel Isur to recover and learn the art of alchemy, along with her memories, to save the land and herself.
For more info and updates, click over to the game's Steam page and Twitter channel.
Source: Read Full Article