15 Best Free Sandbox Games You Should Be Playing
We all love ourselves some piece of freedom, right? Going out and dismantling every structure you see so you can build yours and being as creative as you can with the world… will most likely get you jailed in real-life. However, if you do it in a safe and inconsequential sandbox, like in a video game, you can have the same amount of fun without the sweaty hard work.
Now, the term "sandbox" in gaming these days is more like a loose classification of other game genres, but they're usually massively multiplayer roleplaying games (MMORPG) or survival open-world games. After all, the bigger the sandbox, the better. Of course, since you love freedom, it's nicer if you can have these sandbox games for free, right? Say no more, because here are 10 of the best free sandbox games you can find on Steam or their own respective websites; so get busy building and exploring.
Updated by Madison Lennon on March 18, 2020: If you're a fan of customizing your environment, then you'll want to try playing various sandbox games to give you complete control. Many of them are similar to simulator games where you get to run your own farm or a specific setting.
If you like life simulators, you've probably already played some sandbox games. We thought now would be a good time to update this list with more sandbox games that are completely free for you to play! They come in a variety of genres so everyone should be able to find something that suits their play style.
15 Ylands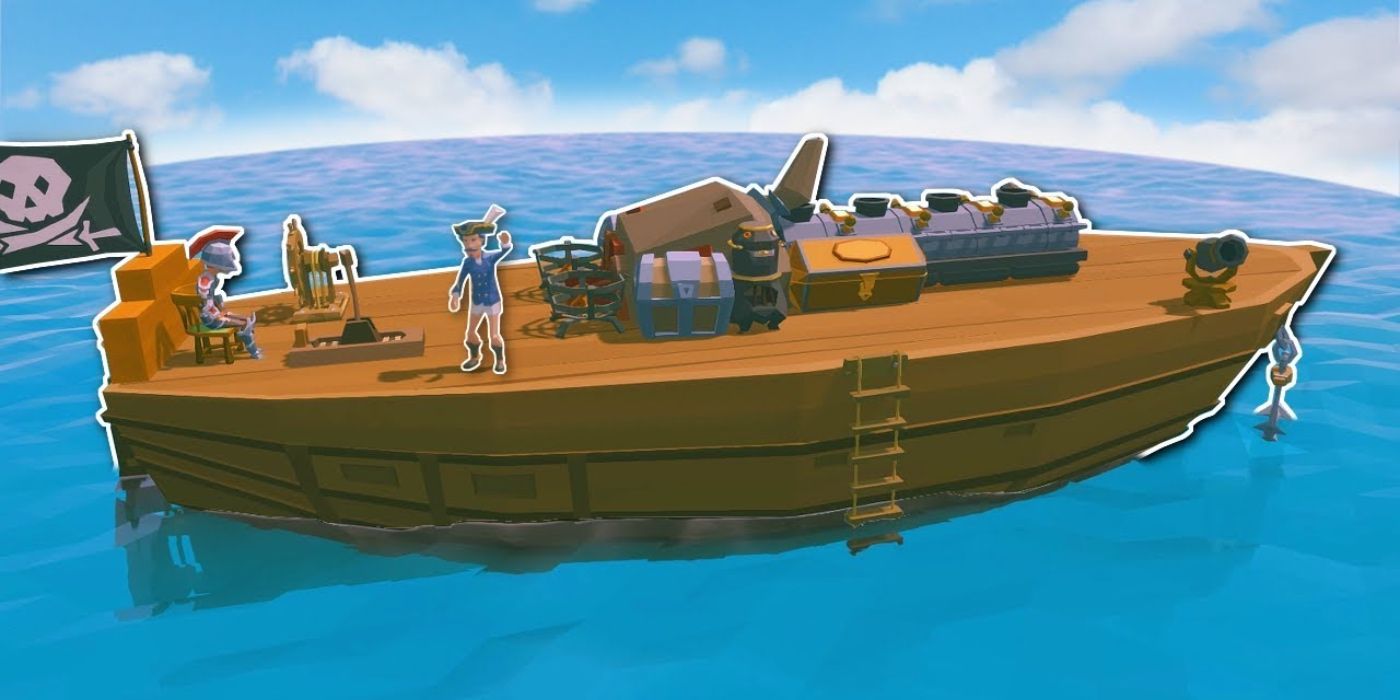 Similar to other games like Minecraft and Creativerse, Ylands allows players to create pretty much anything they want with its comprehensive editor and then watch it come to life and share it with the world. You'll be gifted with powerful tools that let you create houses, decorations, and even your own game.
Then you can play games created by other people in all kinds of different genres. The game also has a DLC you can get where you'll need to survive on a deserted island using your wits and the resources available around you.
14 Viridi
Viridi is a little different from most of the other games on this list as its primary goal is simply to be a relaxing and safe game for players to maintain and grow their own succulents in real-time. Many people enjoy the game as it can offer them some peace and quiet, or even a meditative moment while they're doing something else.
It's also not overly realistic to the point where you can easily kill your plants. They require maintenance and you can choose from an assortment of plants and designs, but if you miss a day or two it's not going to mess anything up. If you want a certain type of plant that isn't available, you can purchase it for just a few cents.
13 Crossout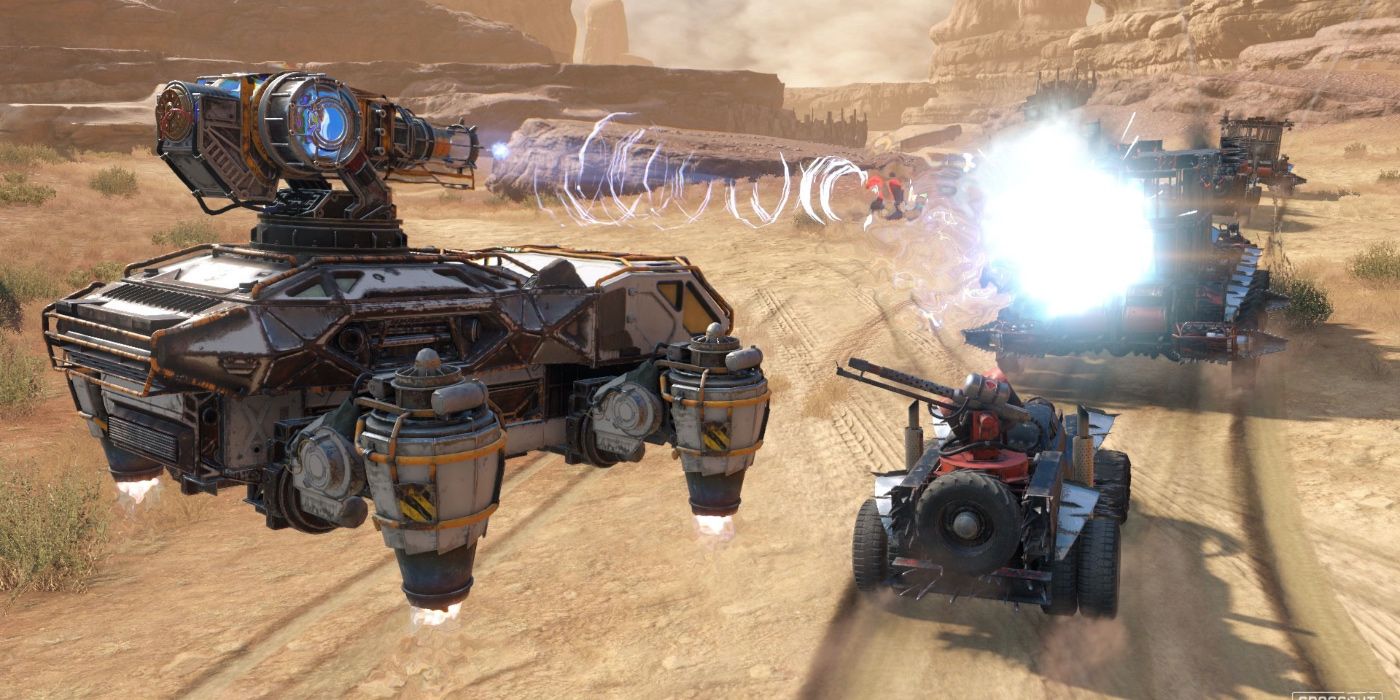 Crossout is a post-apocalyptic MMO action game where you get to craft and customize your own battle machines to destroy enemies in online battles. It allows you an awesome level of customization that means your mechanics will be totally different from your friends.
You have a lot of freedom to design your vehicles with a multitude of parts and weapons. You can also use a variety of armor and work in the privacy of your own workshop.
12 Cheeky Chooks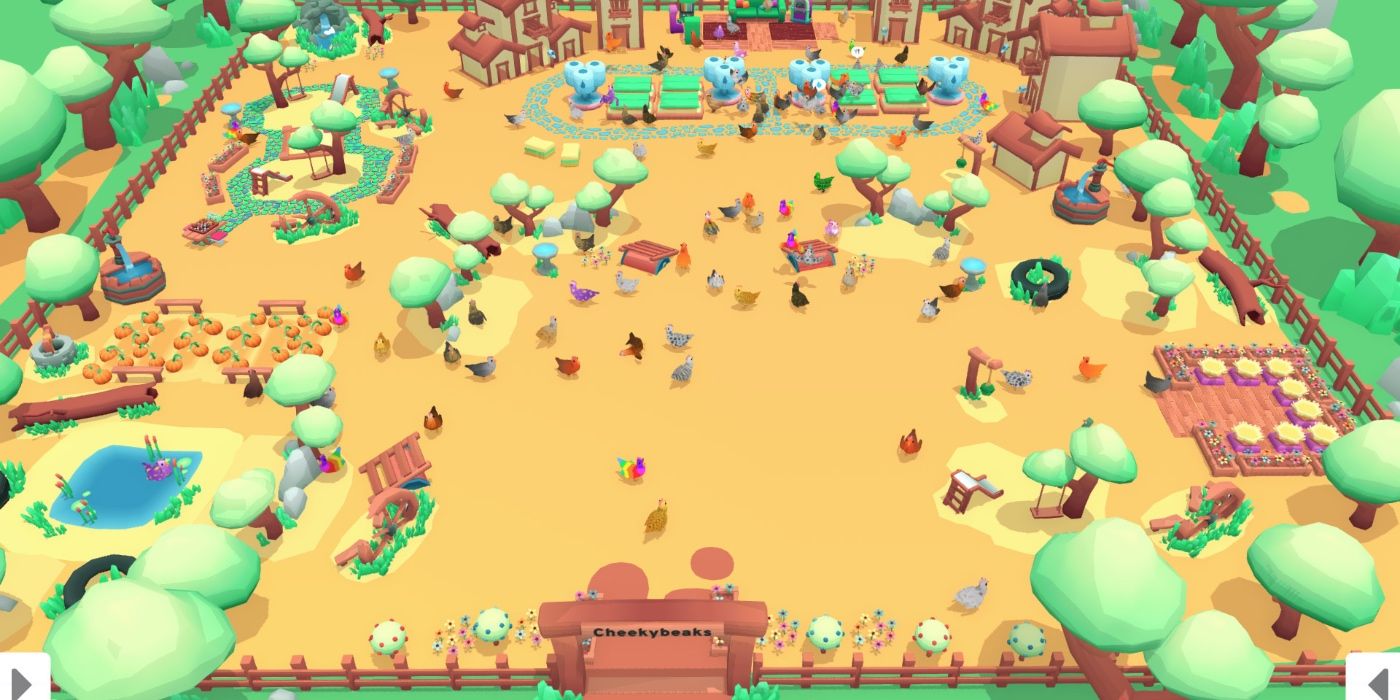 Cheeky Chooks is an adorable game that will be perfect for anyone who likes farming simulation games like Stardew Valley or Harvest Moon. All you have to do is raise your precious Chooks and become the ultimate Chook rancher.
Build a giant ranch, make your chooks happy and get better products from them like eggs — meaning you get more money. There are no in-game purchases and you get to customize your ranch from nothing but a plot of dirt into an amazing ranch! The weather changes daily, too, so you'll need to take precautions to keep your animals safe.
11 Fallout Shelter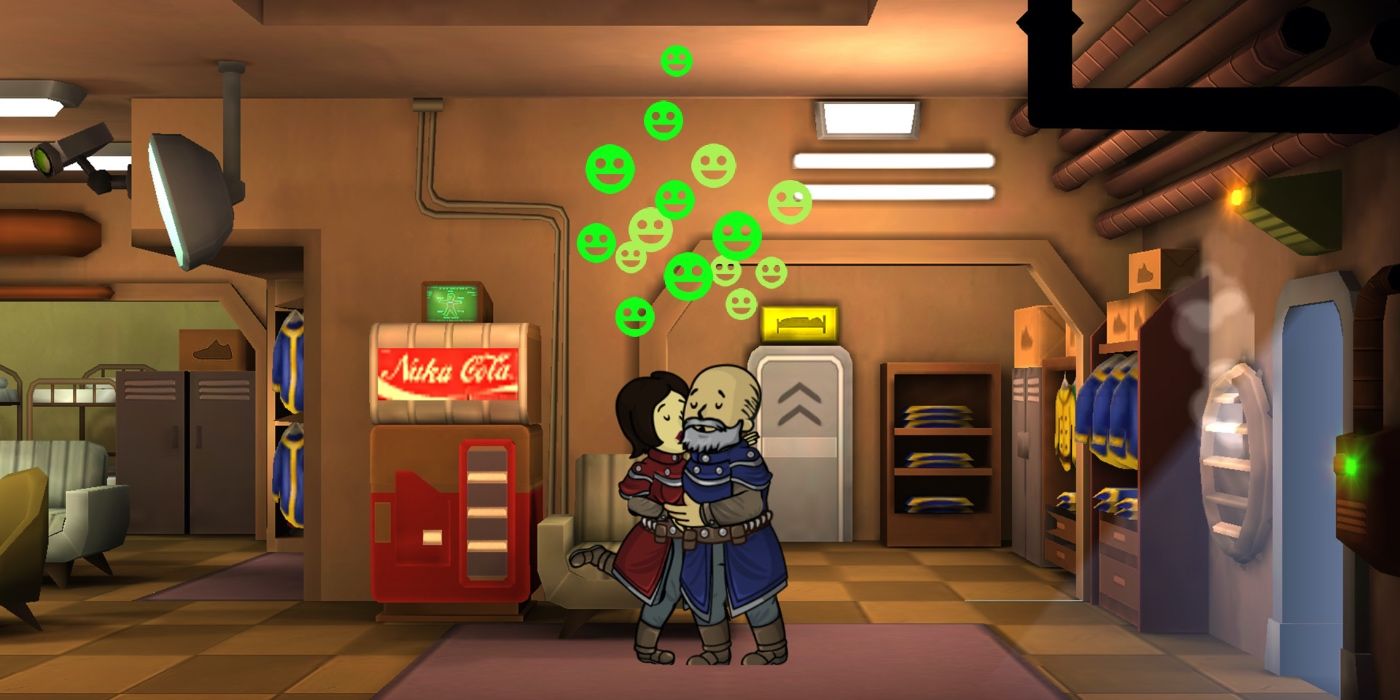 Fans of the Fallout franchise should definitely give Fallout Shelter a chance. In the game, you get to build a Vault to try and keep your Dwellers safe and content from the many dangers outdoors in the Wasteland. However, you can also explore the Wasteland to find resources and go on adventures.
If you love to customize, you'll get the chance to do just that inside your vault as you try and make it the perfect setting to keep its inhabitants happy and thriving. Find them jobs, find them outfits, help them train and improve their skills and weaponry.
10 PIXEL WORLDS: MMO SANDBOX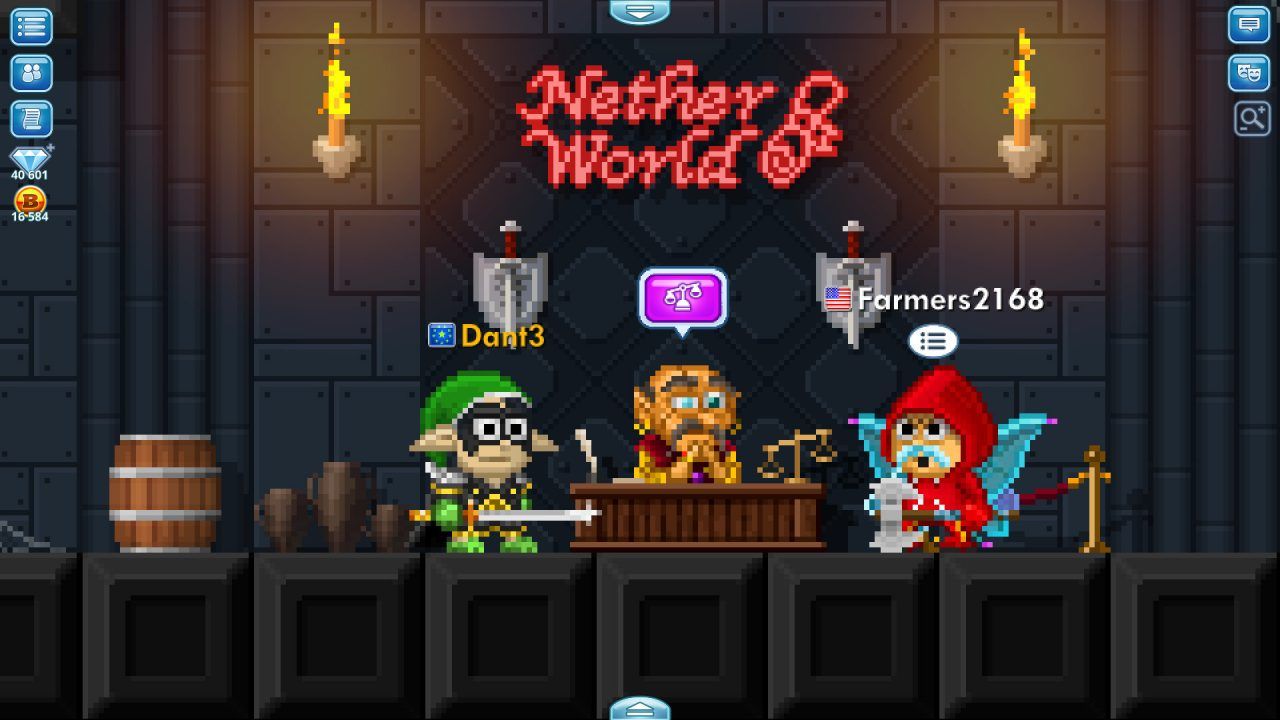 Pixel Worlds: MMO Sandbox isn't exactly an open-world game. It's a 2D 16-bit sidescroller adventure game but that doesn't diminish its sandbox quality one bit. For one, this game's indie developer lets players design their own levels, meaning you won't run out of playgrounds in this game as long as your creativity is working with you. Designing them is also easy since they're mostly sidescroller levels.
The best part is that you can invite some people over since it's massively multiplayer. You can also see each others' worlds or levels you've created and had your own adventures. It's like D&D but a little bit more modern and visual. Moreover, you get to enjoy some awesome RPG elements such as loot collecting for whenever you want to show off to your friends.
9 THE SANDBOX EVOLUTION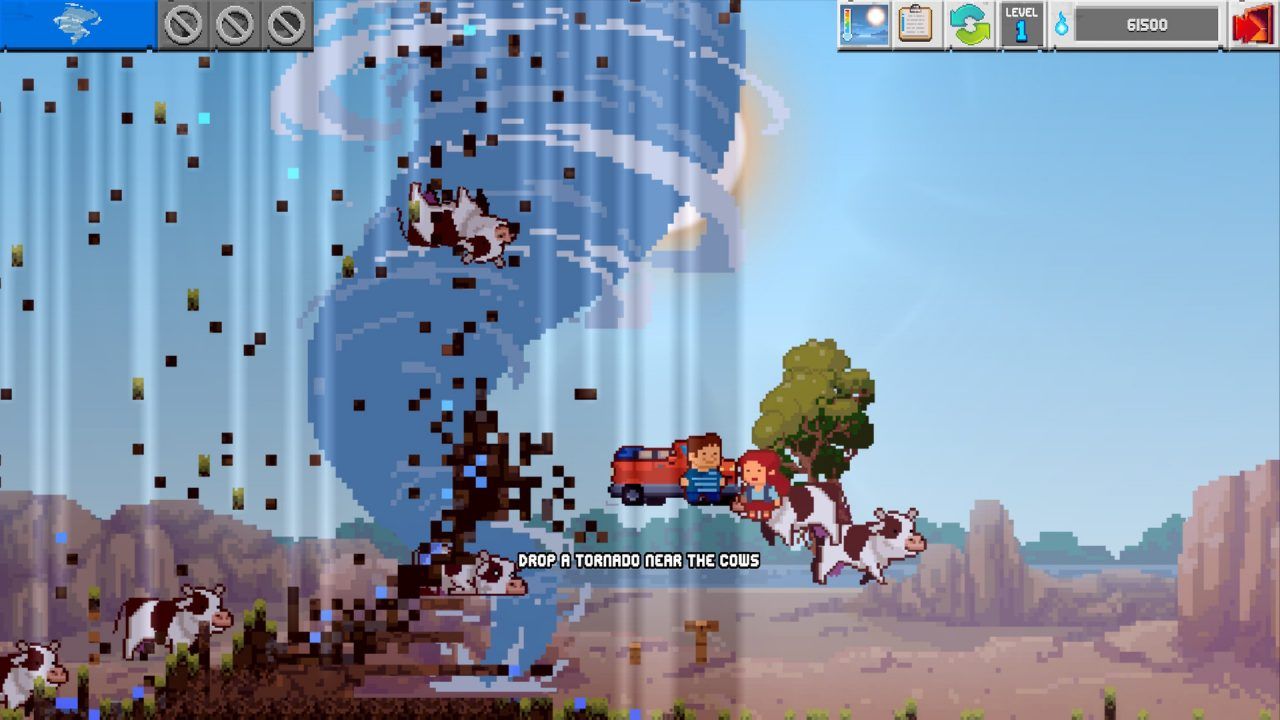 Think of The Sandbox Evolution as Minecraft but two-dimensional instead. Oh, and it also comes with more practical building options than that game since you get to see the whole game world instead of being confined to a first-person view of everything. In that regard, The Sandbox Evolution lets you build everything and even recreate the most famous 2D sidescroller games of the 1980s and 1990s such as Pac-Man.
You also get the liberty to craft your own intricate 2D adventure world separated into several connected instances. Like in Pixel Worlds you need not be intimidated as The Sandbox Evolution will hold your hand through the creative process and teach you the important parts of world-building.
8 EVE ONLINE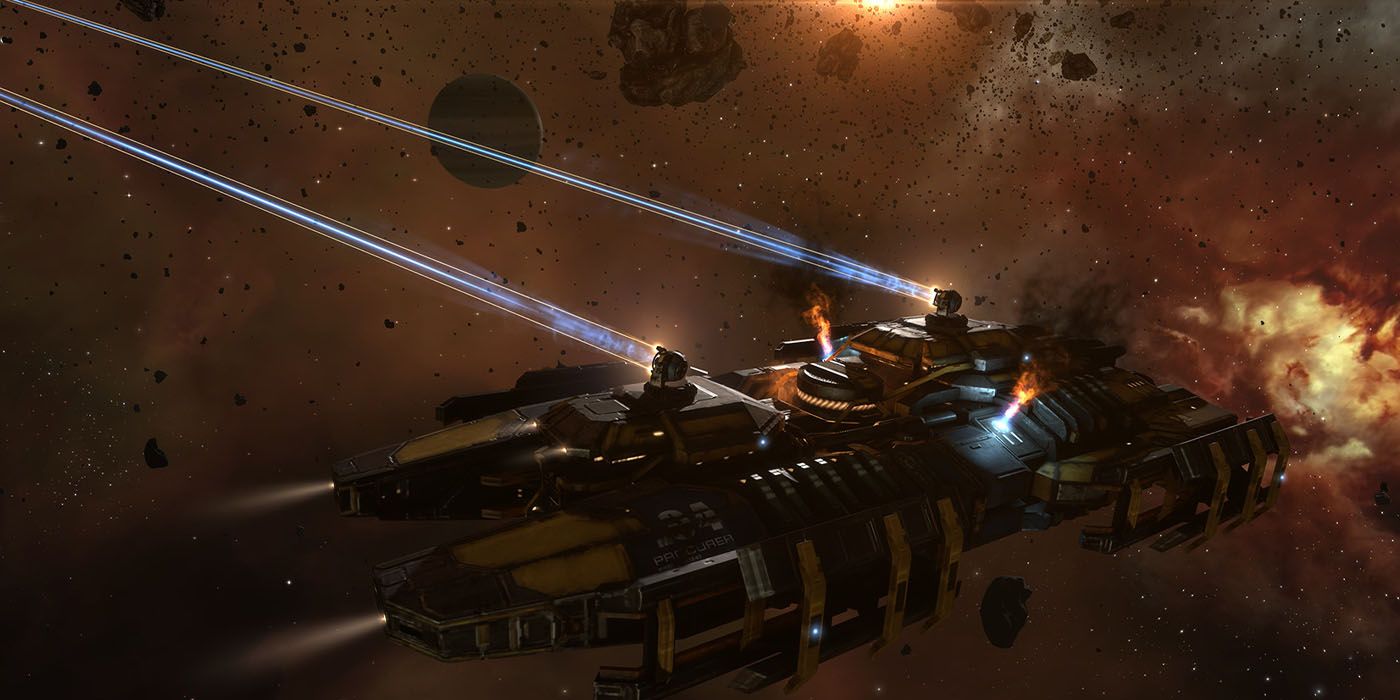 Now we're moving on to a different setting and frontier, space. Eve Online is an MMORPG which is sadly not for people of all ages or dispositions. It requires your time, dedication, and focus… unless you just want to explore the vastness of the game world's digital space while getting chased by pirates and bigger players. Regardless of your choices, Eve Online has something for players with different goals.
Want to establish an oppressive corporate space empire? Sure. Wage war on neighboring player-driven factions over a bunch of floating rocks? You bet. Corner the player-driven economy through guile and cleverness? By all means. You won't find a shortage of things to do in Eve Online. However, its free version is regarded by some as a generous demo, meaning if you want to get serious, then you might have to spend for premium.
7 UNTURNED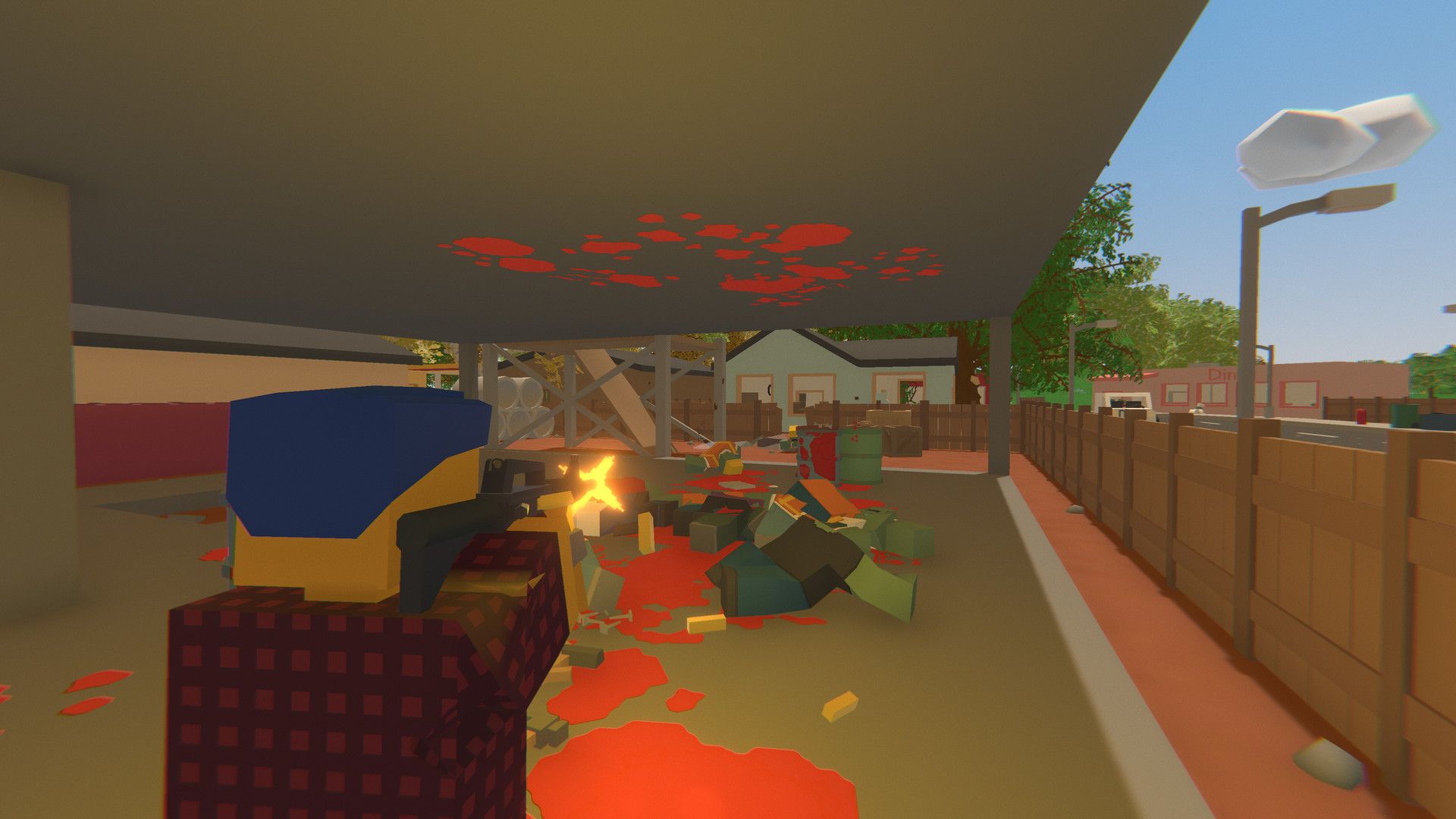 Minecraft would have been on this list, but it's simply not free and the demo version is rather limited. Thankfully, there are other free games which let you have a similar amount of fun with practically the same graphics. One of them is Unturned, a multiplayer zombie survival game.
Granted, it doesn't really let you dismantle the colossal game world like in Minecraft, but Unturned still gives you the independence of choosing how you survive against the zombie hordes. That means you can team up with other players or hoard the resources for yourself. You can also build fortresses… on your vehicles to make them mobile.
6 ALBION ONLINE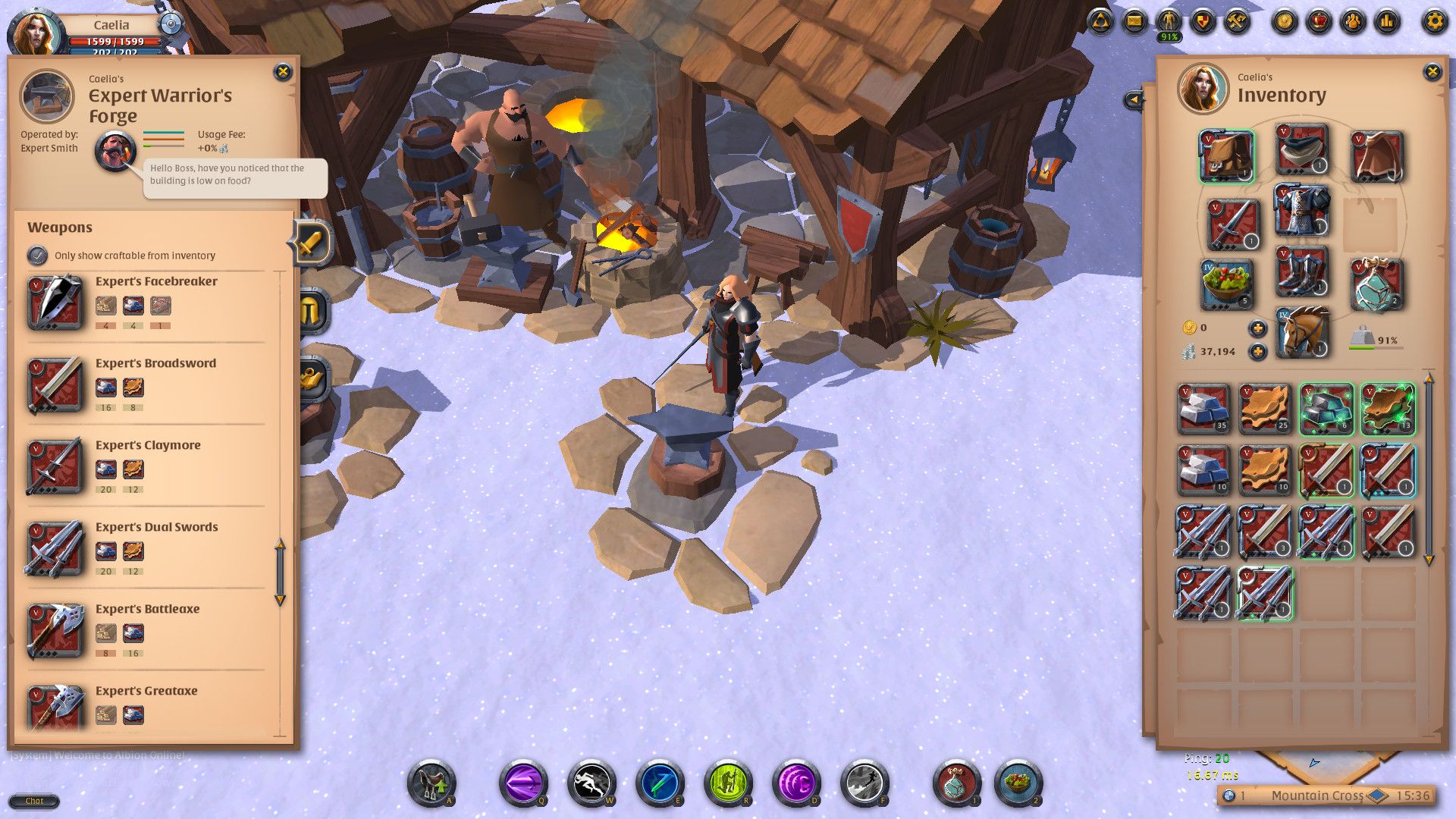 If fantasy adventure is what you seek in a player-driven game world, then Albion Online could be perfect for you. It's an MMORPG but unlike others of its genre, Albion Online doesn't give you any constraints on choosing your own class for the game. Building and developing your character is your responsibility and there are no other paths they can follow other than what you planned for them.
Of course, combat and character improvement is not the only thing you can do in-game. There are tons of other activities as well; such as getting a house of your own, farming (literal farming with crops), fishing, trading, and more. The fun starts when you join a guild where all of these activities converge into massive guild-vs-guild battles.
5 CREATIVERSE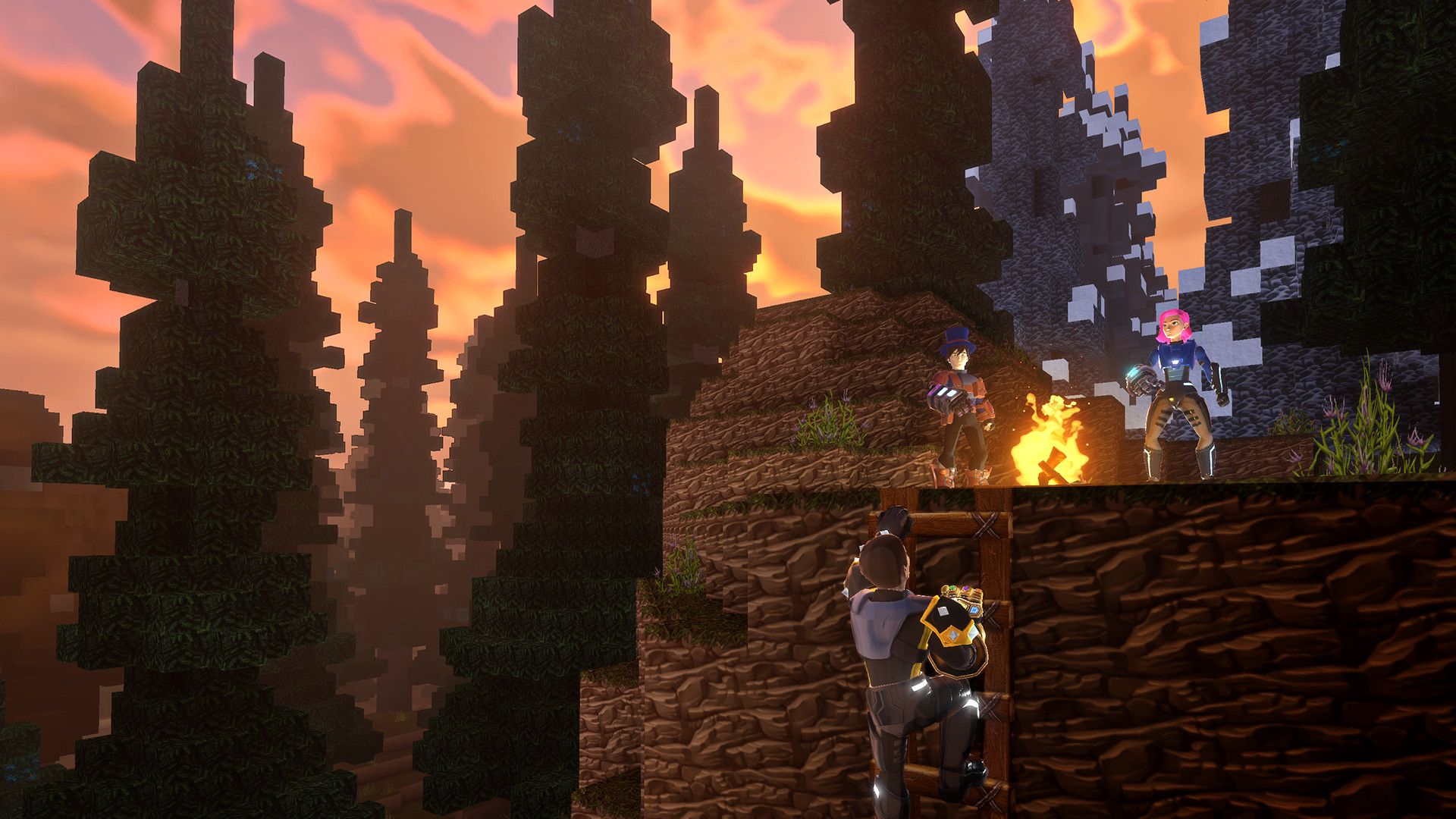 Creativerse is pretty much a futuristic and fantasy mishmash of Minecraft which lets players deconstruct the game world faster and easier so they can build their own sprawling kingdoms or cities. For the roleplayers, there are plenty of monsters and treasures abound in Creativerse and if you find them wanting or too easy, you can create your own.
It's that kind of game which boasts that your imagination is the limit when it comes to gameplay. If your creativity is spent, you need not worry since you can also browse other people's game worlds and check them out on your own or with a group of friends. Essentially, you have an unlimited number of game worlds thanks to the inventiveness of the community.
4 FALLEN EARTH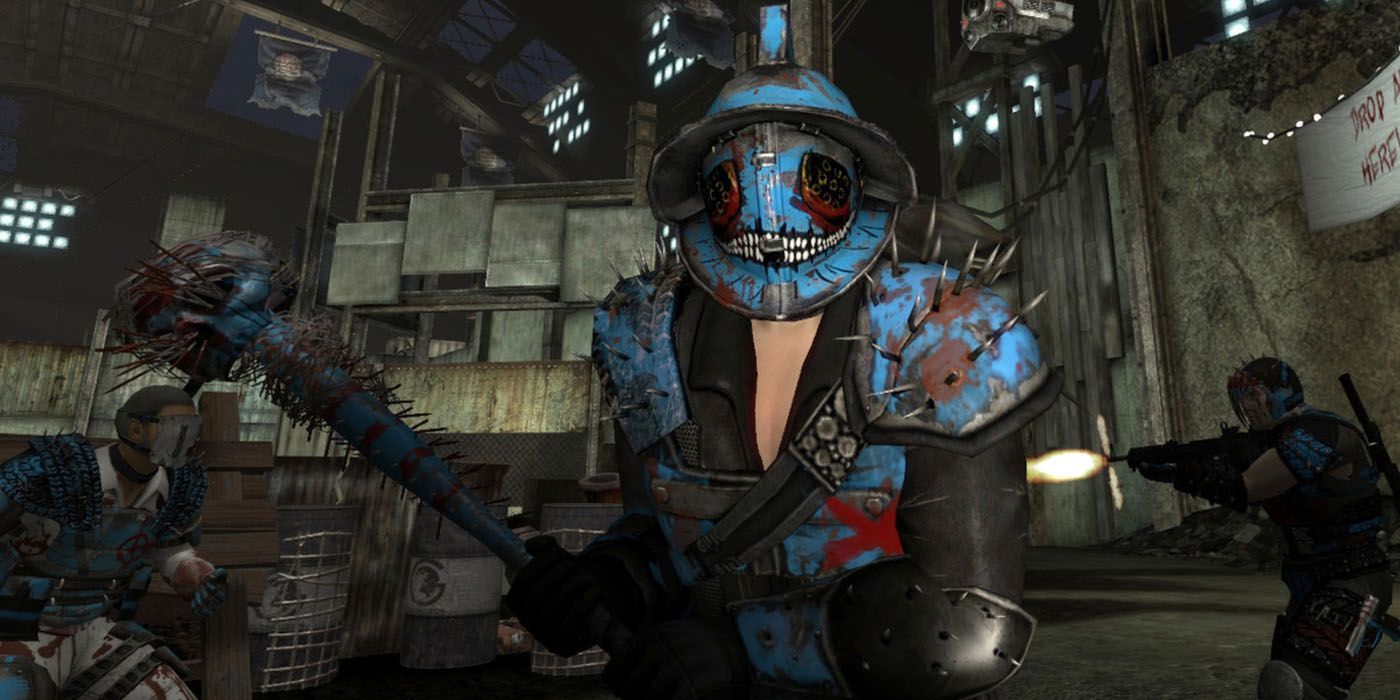 Bethesda's Fallout games might be award-winning, but it's not hard to see the constraints of the game world. The streamlined RPG system and heavily scripted events make the puppet strings pretty apparent. That's why games like Fallen Earth, an open-world MMORPG set in a post-apocalypse landscape, can sometimes be a breath of fresh air. Players have the freedom to do whatever they want as they seek out better gear paramount to surviving the wasteland.
There are also other players involved, meaning you don't feel as lonely as in Bethesda's Fallout games. The game promises a classless RPG progression with dynamically occurring events to keep your wasteland wanderings more interesting. Oh, and the map boasts spreads over supposedly thousands of square kilometers; comparatively, Fallout 4's variant is rather small. Rest assured, you won't run out of nooks and crannies to explore.
3 ROBOCRAFT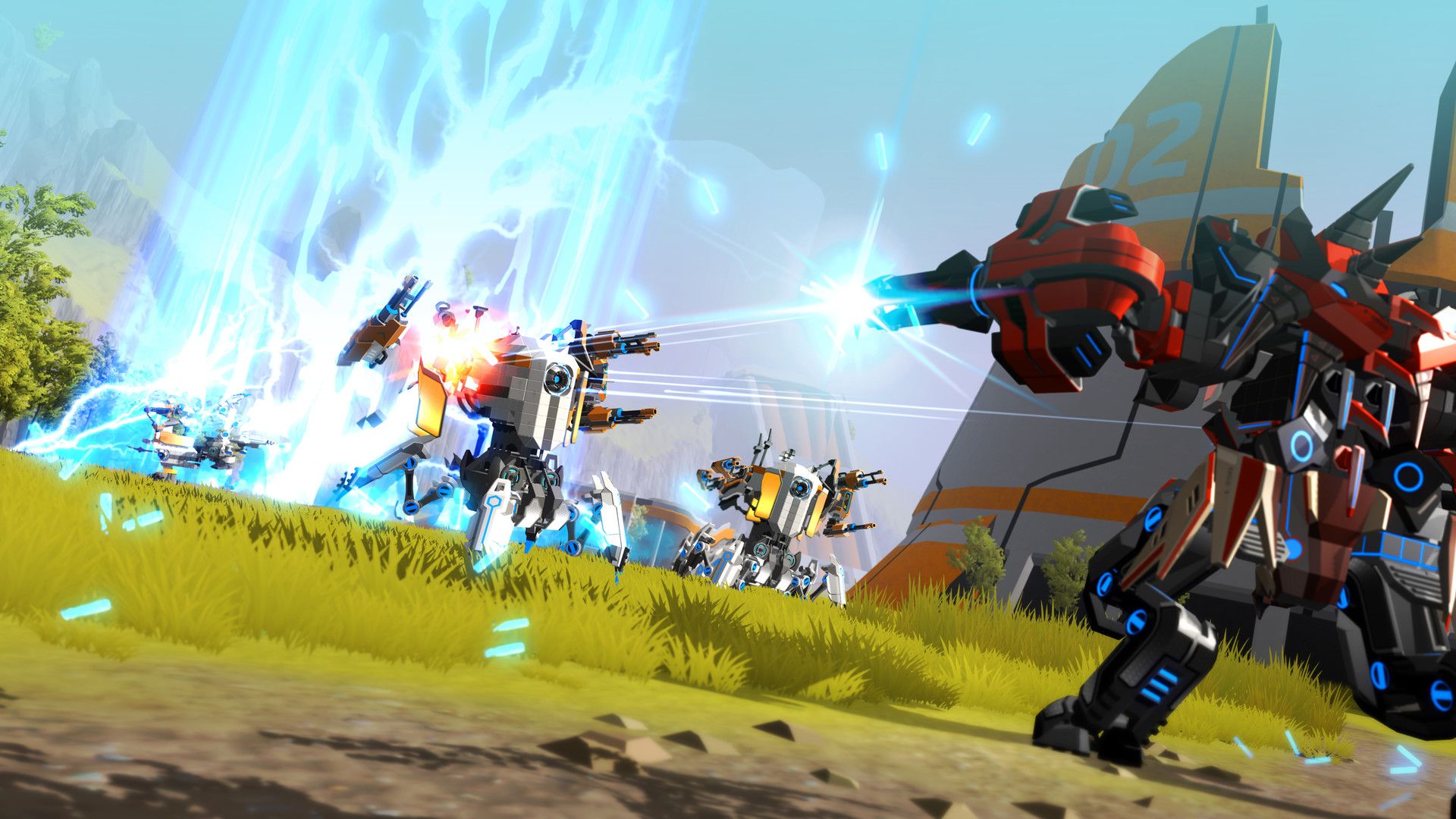 Minecraft… but with robots. That's Robocraft in a nutshell. However, let's not discredit the game too much – it actually has better graphics than the game that inspired it. Moreover, Robocraft lets you build your own robots, as expected. As usual, you also get to pilot the robots you constructed and use them to deconstruct other players' robots. It's every millennial dude's childhood except with pixels instead of LEGOs.
In actuality, the only similarity between Minecraft and Robocraft is the word "craft," to be honest. That's because Robocraft has no open-world environment. It's more of a player-versus-player (PvP) game where you battle it out with your robots against other players in massive enclosed game world arenas. While the original game is not a traditional sandbox title, there is another project in Early Access that seems to be heading in that direction. Either way, ROBOCRAFT provides players with plenty of freedom.
2 LIFE IS FEUDAL: MMO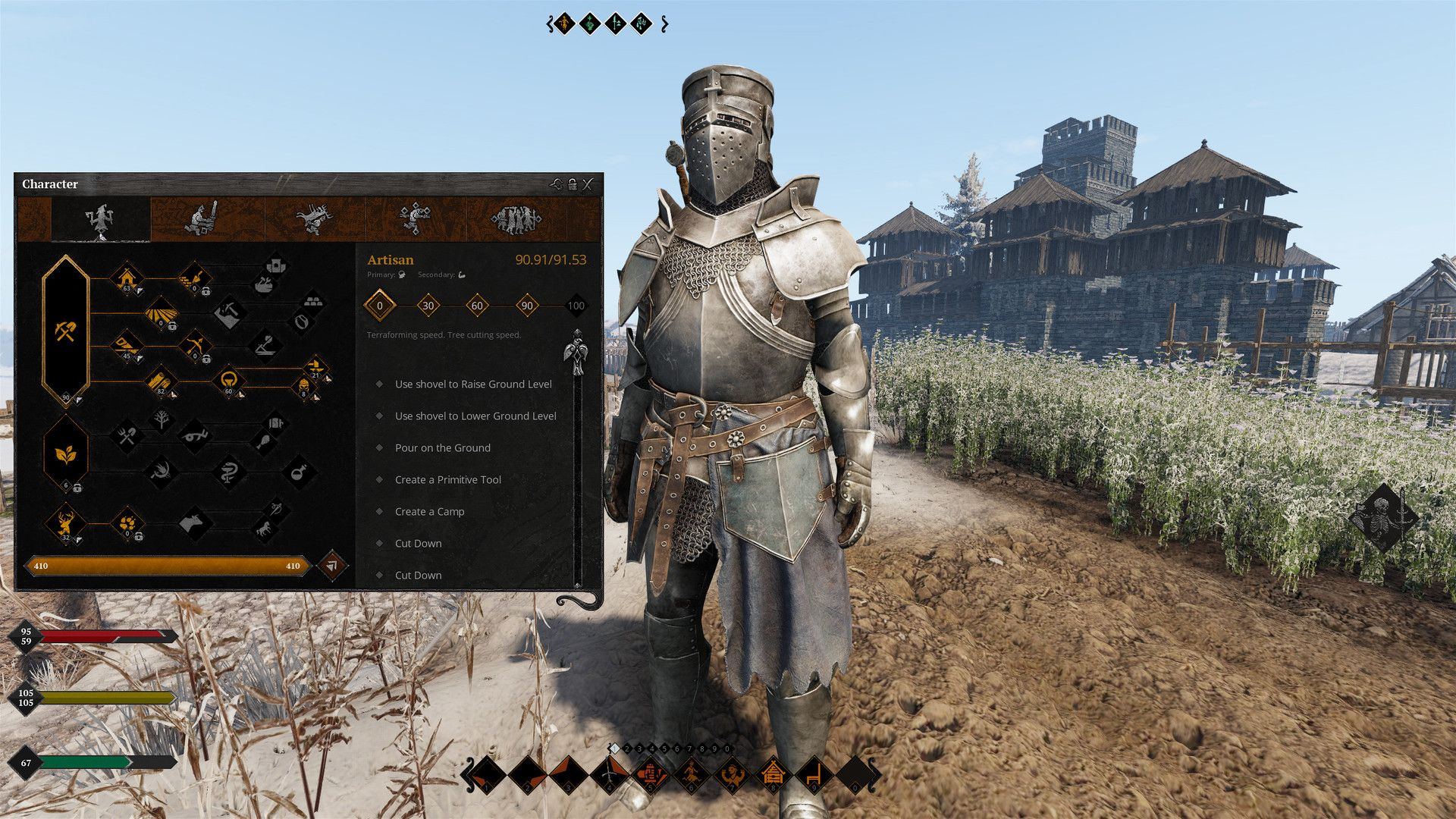 The medieval era, despite all the plagues and human suffering which took place back then, is a ripe sandbox setting and Life is Feudal: MMO understands this. Hence, the realistic medieval era MMORPG lets players start out as a measly peasant and work their way up the feudal food chain in hopes of becoming at least a noble.
The game brands itself as "hardcore" meaning several other gameplay elements – survival, diplomacy, trading, farming, and economy building – are all player-driven and present. We feel like we have to warn you, though; the game can be a huge grind and some players are even complaining that it takes too much time and feels more like a second job than a game. We'll leave the judgment up to you, it's a free game anyway.
1 TROVE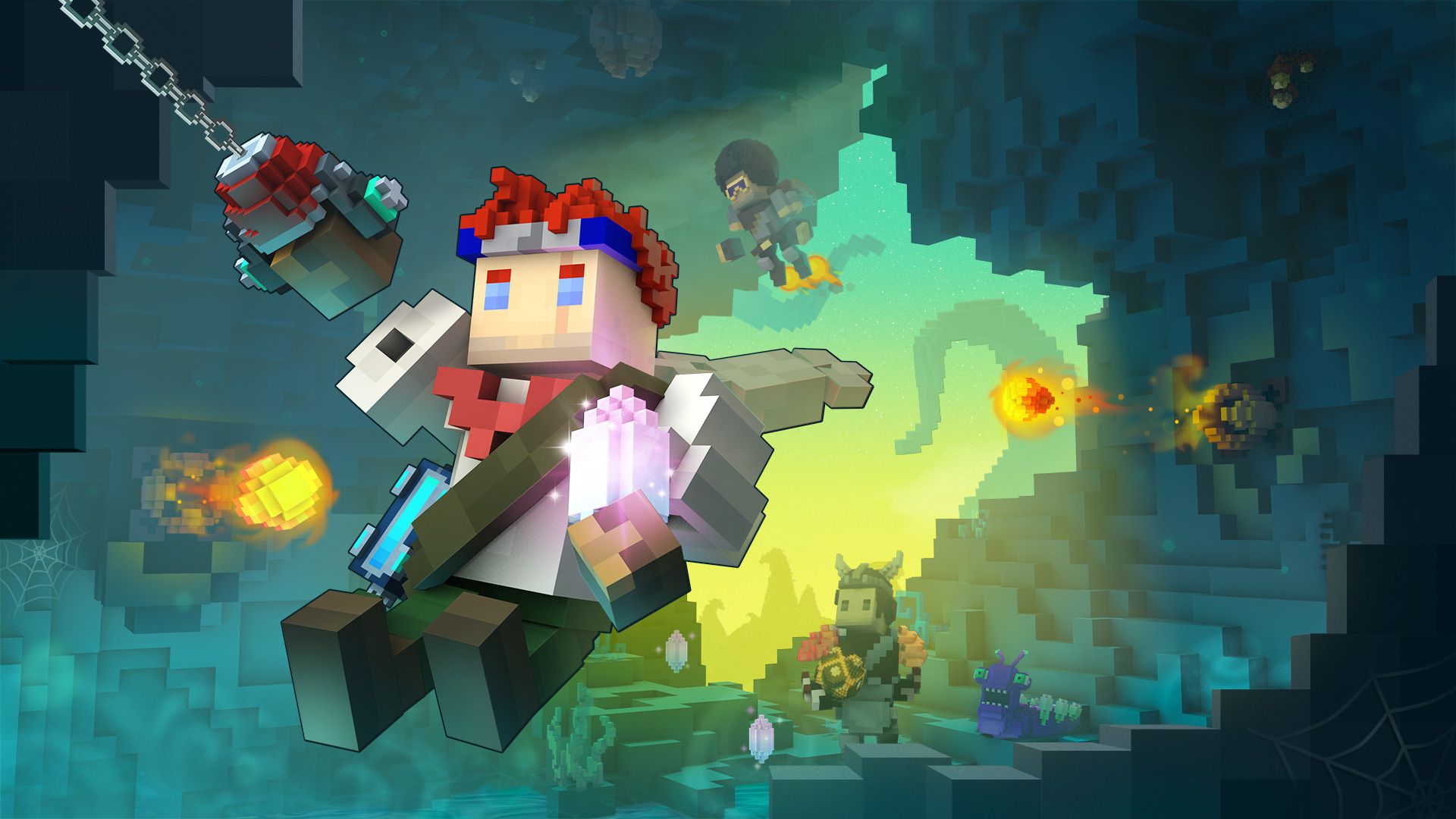 When it comes to sandbox multiplayer games in the same vein as Minecraft, Trove probably takes the cake. It allows players unparalleled levels of fun with inventions and creations. You can create your own dungeons, items, adventures, and even your own classes in-game and it will still fit in the game world like they were intended to be there.
To that end, almost everything in Trove is player-driven. Every land you see here (at least the ones created by the developer) is fully destructible, meaning you can take off chunks of the game world to add to your own sweet castles. What sets Trove aside from other similar games is the decent combat. It's an intense and responsive action MMO as well apart from its other features, all for free.
Source: Read Full Article