Zezinho wins FUT Champions Cup Stage IV in Paris – Daily Esports
After three days of FIFA action in Paris, Henrique "Zezinho" Lempke won the fourth FUT Champions Cup of the FIFA 20 Global Series season. Zezinho's win is a victory for PS4 players who rarely come out on top in a cross-console battle with Xbox FIFA players. Also, he becomes the first South American player to win a FUT Champions Cup ever.
Absolute scenes in Paris!
The Stage IV winner of the FUT Champions Cup… @Zezinho23xX!

#FGS20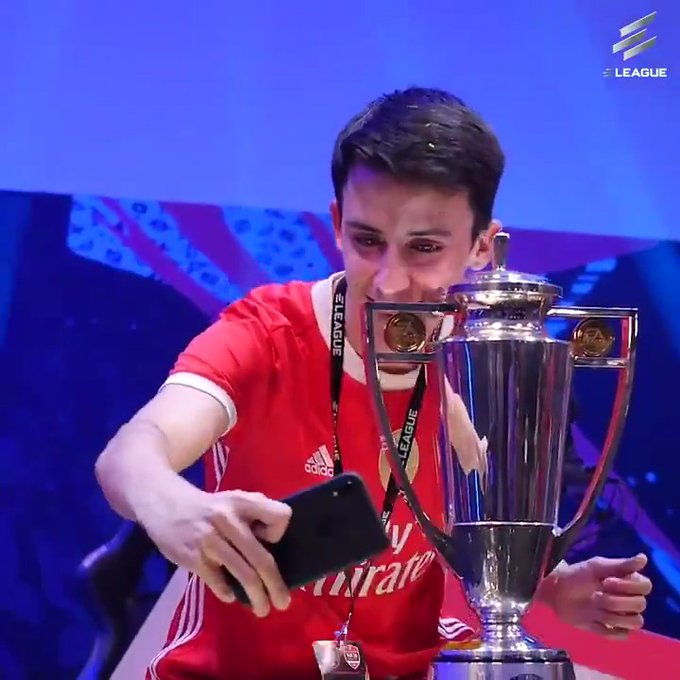 By playing this video you agree to Twitter's use of cookies
This use may include analytics, personalization, and ads.
Zezinho's FUT Champions Cup journey
The Benefica pro started with a 4-1 victory on day one of the cup event facing defeat only once. His result was enough to get him to the knock out round. He then edged out his Brazilian counterpart, Paulo "Paulo Neto" Neto in a 2-0 thriller to reach the quarter-finals. Zezinho repeated his knockout dominance in the quarter-final stage with a 3-0 win against Swede's Oliver "OliBoli7" Uttgren.
The FUT Champions Cup faced a tough battle in the semi-finals against Corentin "Maestro" Thuillier. However, he was able to crash the hopes of the former FIFA eNations Cup winner with a one-goal advantage. Zezinho wrapped up the show with a victory over Lukas "Lukas_1004" in the Ps4 finals. His win ended Lukas fairy tale run at the FUT Champions Cup IV.
The cross-console final saw Zezinho matched up against Mosaad "Msdossary" Aldossary who won the Xbox finals in a nail-biting thriller. The cross-console final ended in a 3-1 win after 2 legs of sensational FIFA. After the third time of trying to win a FUT Champions Cup, the Brazilian player finally earned the title.
Notable players at the tournament
Although the man of the moment remains Zezinho, some players still managed to grab the headlines for themselves with outstanding games. Saudi Arabia's champion, Dossary, is at the heart of this list. Having failed to impress for the most part of the FIFA 20 Global Series, he silenced critics with an Xbox final win and valuable Global Series points. His Xbox final match against Fnatic's Donovan "Tekkz" Hunt had over 59,000 viewers on Twitch. Tekkz is another player who did well at the event. Even though the Fnatic superstar lost to Dossary the Xbox finals, he picked up valuable 800 Global Series points with a third-place finish.
On the PS4 side of things, Germany's Lukas certainly comes in as one of the best players. He almost went all the way and knocked out some of the biggest names in competitive FIFA. In addition, Vitality's Maestro delivered his best performance so far in this season. Maestro has struggled with FIFA 20 so far but showed that he can keep up with the game's meta as he finished as a semi-finalist.
FUT Champions Cup Stage V returns to Bucharest in April.
Source: Read Full Article