'Xeta' joins C9 Blue VALORANT roster, alongside new Coach and GM
Cloud9 Blue, the VALORANT division of the legendary North American organization has made official the acquisition of Son 'Xeta' Seon-Ho, with whom the team has finally rounded its roster, alongside Yoon 'Autumn' Eu-Teum, the new Head Coach for the Cloud9 Blue roster, and Seunghwan 'Robin' Lee, the new General Manager of the organization.
Welcome back to Cloud9 as the 5th member of #C9BLUE @OfficialXETA! https://t.co/aRjTXKfwJN pic.twitter.com/GzD0kxZyrD
— Cloud9 (@Cloud9) January 26, 2021
'Xeta', like many other VALORANT players comes from the scene of professional CS:GO.
He is a Korean 23-year-old veteran of the Counter-Strike scene, who has played for TYLOO and MVP PK in this esports discipline, and now will debut as a VALORANT player in Cloud9 Blue.
This movement has not been completely surprising, as we could see how 'Xeta' trialed with his new team during the NSG Winter Championship where, despite playing from South Korea at 200 ping, he managed to perform incredibly well, and led the team to the Quarter-Finals, where they finally lost to Andbox.
https://youtube.com/watch?v=U2RMHiwTULo%3Ffeature%3Doembed
'Autumn', the new Head Coach of Cloud9 Blue, comes from a coaching background in a completely different game: PlayerUnkown's Battlegrounds (PUBG).
In this esports discipline, he has been the Coach for OGN Entus Ace. But he knows his new player, 'Xeta', very well. 'Autumn' described him as a "great shooter" whose value lies in his character.
"His leadership and his mindset about making sacrifices for the team and because he plays smartly, I think he's a player who can help with intelligent play for the rest of the C9 Blue members". – 'Autumn' said.
According to Cloud9, both 'Xeta' and 'Autumn' are still in South Korea, with both of their visas currently being processed, so we still cannot know when they will arrive in the United States to play for the Valorant Champions Tour.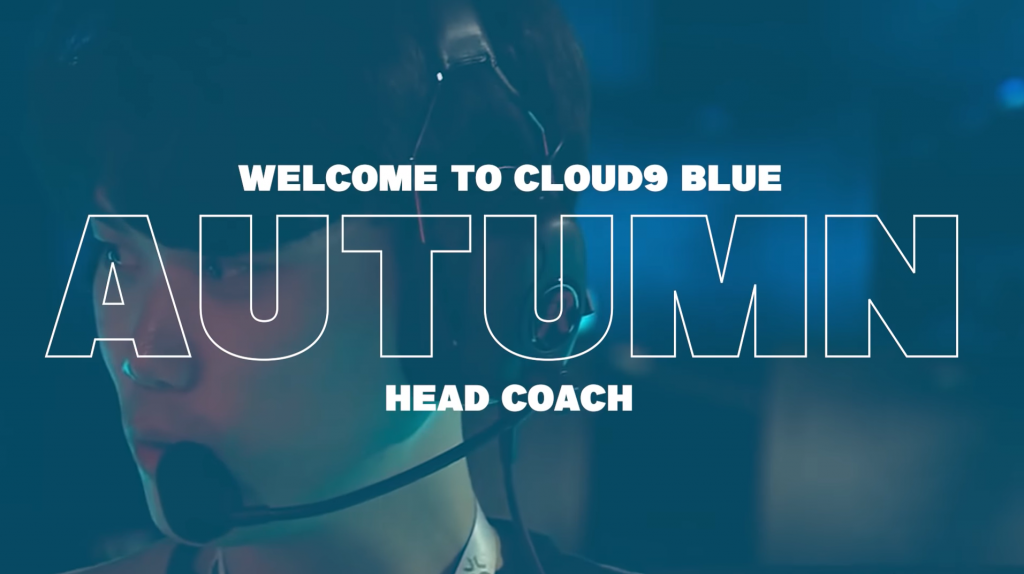 Finally, we have to talk about 'Robin', the new General Manager of the organization, who has replaced Ysabel 'Noukky' Müller as the lead of Cloud9 Blue, to manage its roster.
He is a very well known face for the organization, as he has already managed four other rosters, including Cloud9's Rainbow Six team.
As we can see in the presentation video, 'Robin' does not dismiss the prospect of C9 Blue expanding to six players, potentially bringing in developmental talent.
Once the team has reinforced, everything is settled up in Cloud9 Blue to face the upcoming Valorant Champions Tour, which kicks-off on January 27th!
Source: Read Full Article