The Best Player From Each Lane During Week 5 of the LCS
Believe it or not, the Spring Split of the 2020 League of Legends Championship Series is already past its halfway point, and teams and players are starting to see themselves separate from the rest of the pack. Cloud9 leads the way, extending their dominant streak and continuing their quest for the coveted 18-0 undefeated season. Flyquest, now in sole possession of 2nd place, impresses once again and they now sit comfortably behind Cloud9 at 7-3. TSM continues to flip-flop between strong and shaky weeks, but the Bjergsen-led squad rounds out the top three at 6-4. As they and the rest of the players fight it out on the rift to distinguish themselves and their teams, some performances stood out from the rest.
Top Lane: Kim "Ssumday" Chan-ho (100 Thieves)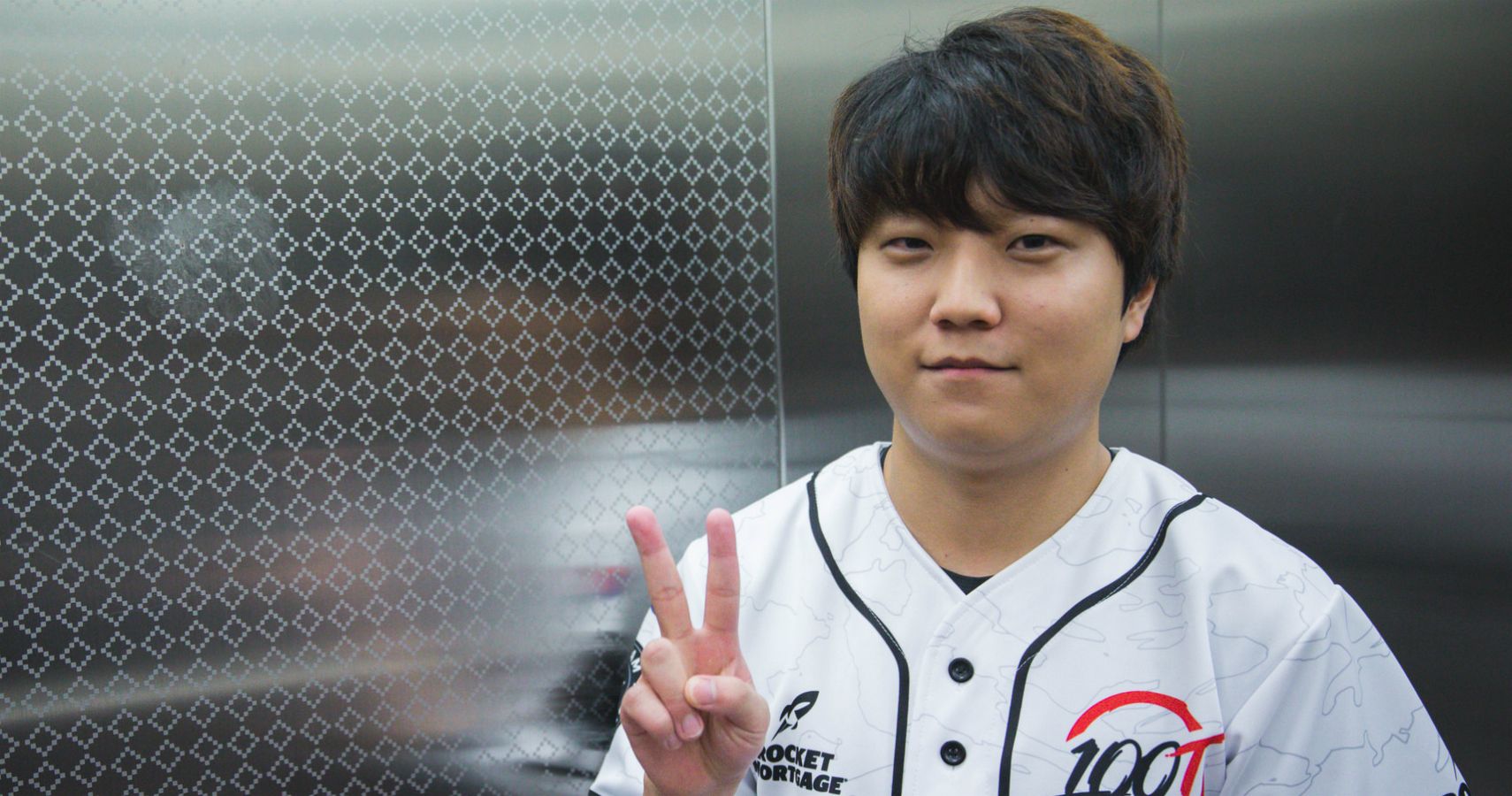 Ssumday continued to be one of the most impactful players this past weekend, being the first in the LCS this split to use Lucian in the top lane. While playing against Golden Guardians on the versatile marksman, Ssumday outperformed his top lane opponent Hauntzer, who was playing Gangplank, by out farming him by 25 CS (creep score) at the 15-minute mark. In terms of XP (experience points), every one of Ssumday's teammates was losing to their respective opponents at the 15-minute mark while Ssumday himself led Hauntzer by an impressive 912 XP. The South Korea native utilized this early game advantage to carry his team to an impressive victory over the Golden Guardians.
Ssumday also had a solid game during 100 Thieves' first game of the week against TSM, but couldn't manage to get the win alongside his struggling teammates. During week 5, Ssumday led all top laners in KDA (kill/death/assist ratio) with 6, while also managing to get a whopping 3 solo kills, cementing himself as one of the week's best players. Currently sitting in 6th place at 4-6, 100 Thieves will continue to count on Ssumday to be their driving force for the remaining half of the season.
Jungle: Joshua "Dardoch" Hartnett (Team SoloMid)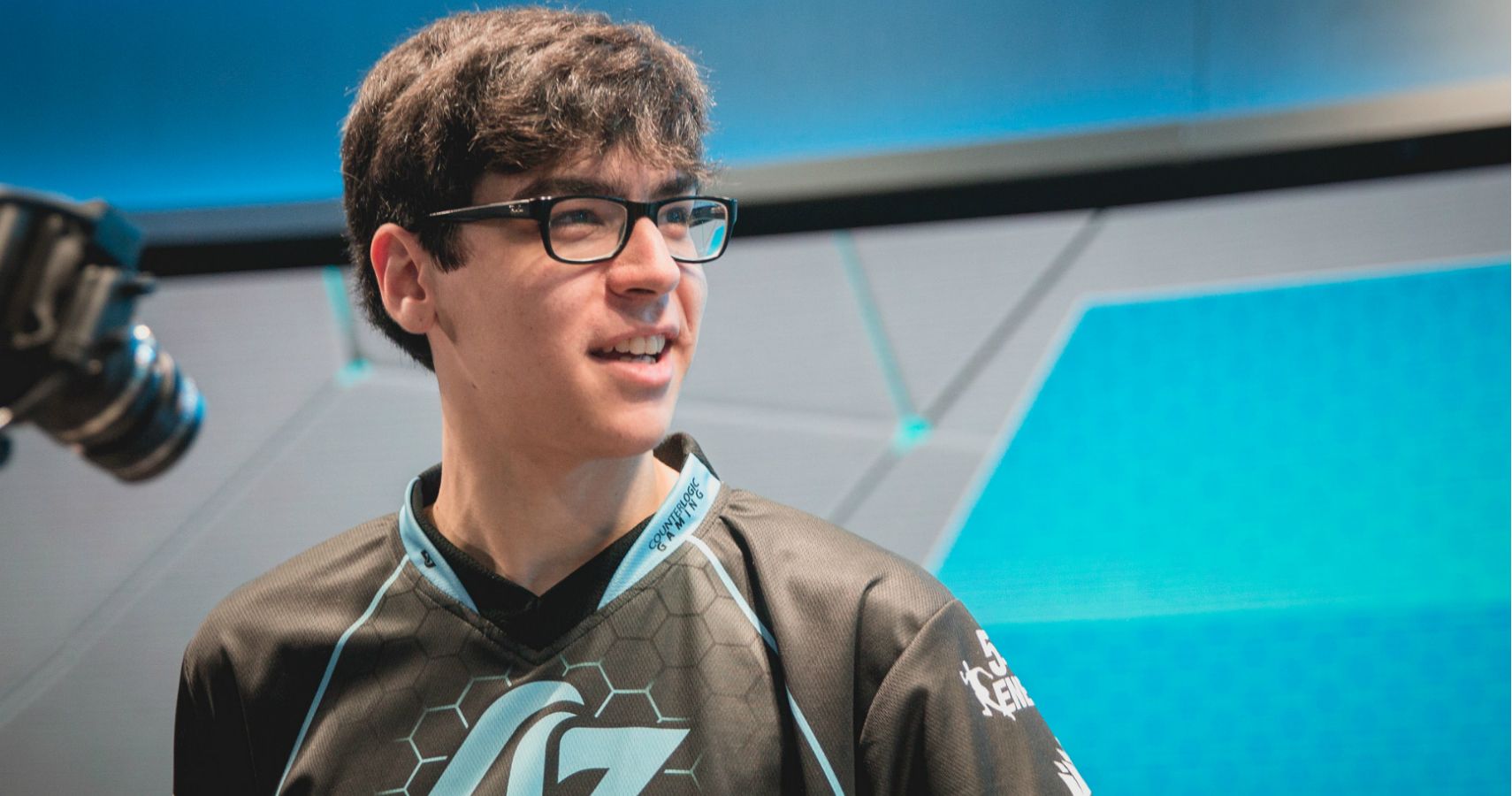 TSM has now won six out of their last eight games, finding their way to 3rd place in the LCS Spring standings. Dardoch has been a major part of this surge, playing Lee Sin both games this past weekend against 100 Thieves and Evil Geniuses, winning both handily. One of the main jobs of a jungler is to secure neutral objectives, such as baron and dragon, as these give buffs that increase the stats of the players, helping them win fights. During week 5, TSM gave up 6 dragons, taking just 3 for themselves. This was done intentionally, however, as they decided to exchange early game dragons for objectives elsewhere on the map, such as map pressure and turrets. Early game dragons were weakened this past off season, and making these trade-offs helped TSM get early advantages. In doing so, this enabled Dardoch to secure baron buffs, an arguably more important late game objective. He managed to secure his team 100% of the barons taken this past weekend, which led to TSM winning both games. In terms of personal stats, Dardoch led junglers with a 14 KDA this week, dying just once. TSM will look to Dardoch to be a strength in the jungle, as they chase Flyquest in the standings.
Mid Lane: Tristan "PowerOfEvil" Schrage (Flyquest)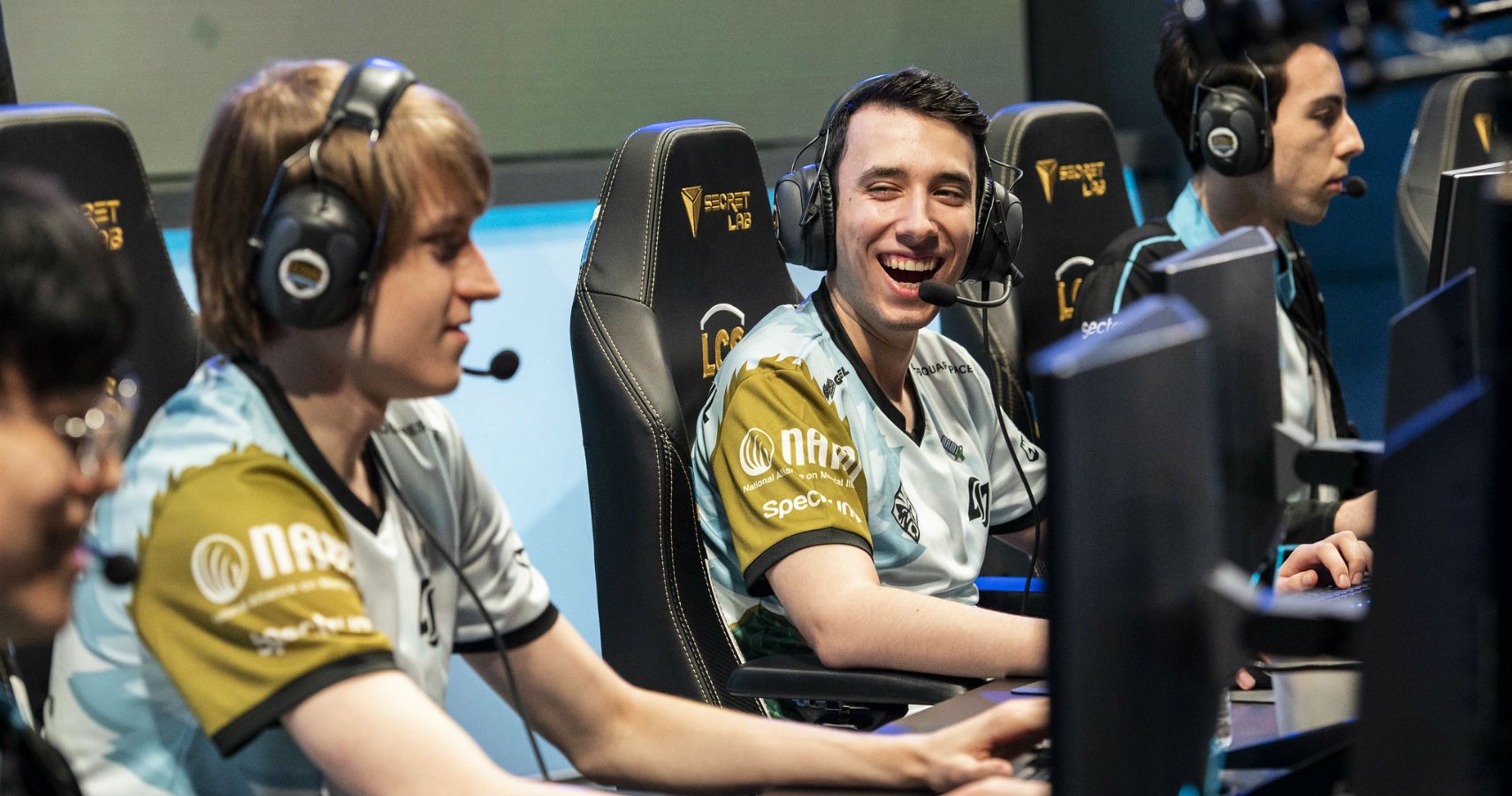 Flyquest has outperformed all exceptions this split, in large part due to their 22 year old German mid laner. Along with having the coolest name in the LCS, PowerOfEvil has led his team to four victories in a row. During week 5 he flexed his expansive champion pool, playing Orianna against Golden Guardians and Corki against Counter Logic Gaming, both firsts for him this split. PowerOfEvil was also the first player in the world to win a game as Corki this year. Immortals' Eika and DAMWON Gaming's ShowMaker in Korea were the only other players to use Corki, both losing their games on the daring bombardier. As Flyquest looks to finish out the season strong, they will lean on PowerOfEvil to be a dominant force in the mid lane.
Attack Damage Carry and Support: Jesper "Zven" Svenningsen and Philippe "Vulcan" Laflamme (Cloud9)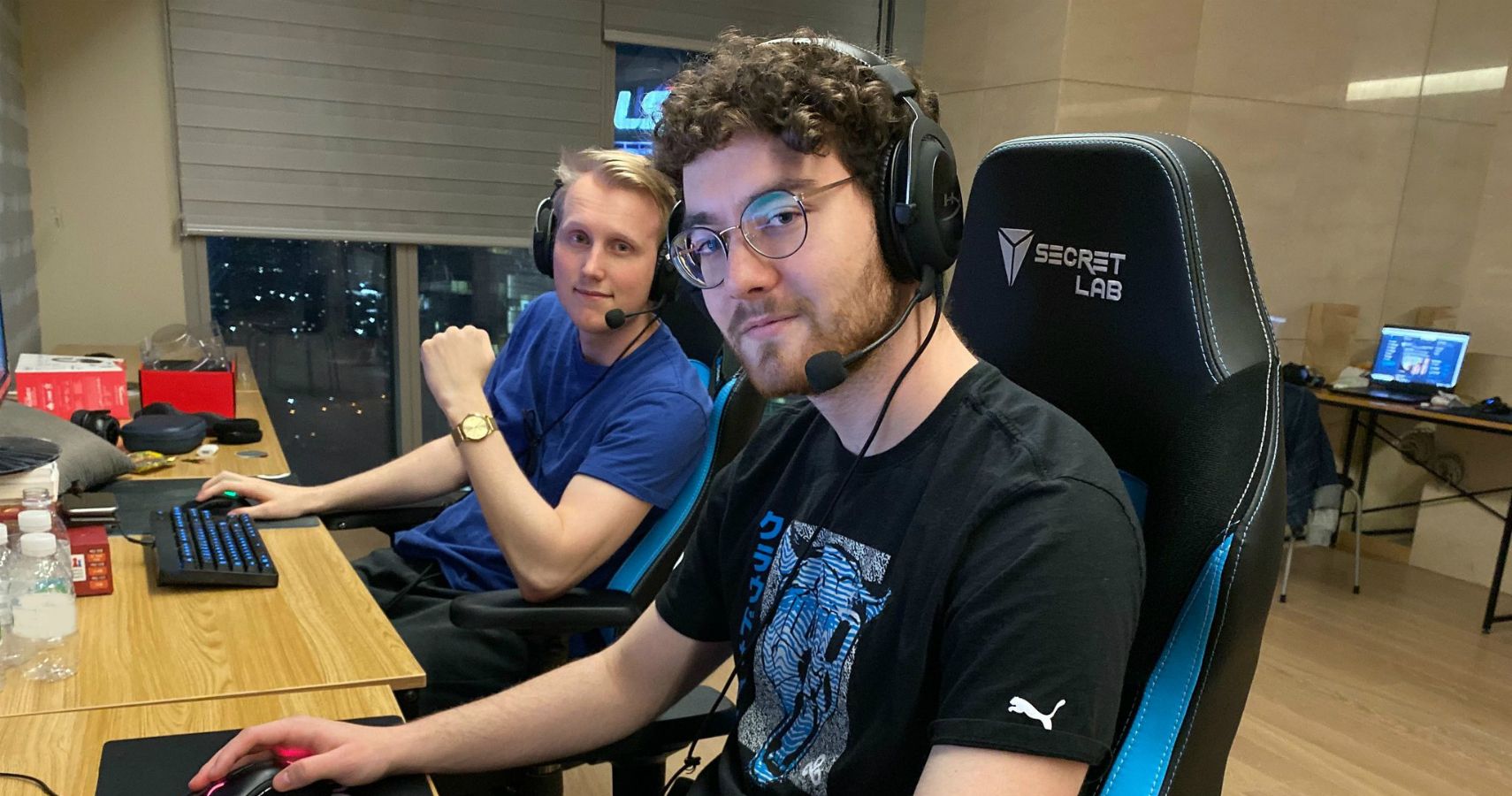 With the season just halfway through, it can be argued that all five Cloud9 members are worthy of winning the Spring Split MVP. Each of them are dominating in their own way, but perhaps none are more deserving than Zven. Playing excellent both mechanically and mentally, Zven along with his support Vulcan have dominated the bot lane this season, and week 5 was no different. Zven played an excellent Varus against CLG, who Cloud9 unsurprisingly beat. What was surprising, however, was Cloud9's choice of bot lane in their second game against Immortals. Zven actually played "support" Senna, while Vulcan went Tahm Kench, acting as the "carry." This is a strategy similar to what Dignitas Academy employed in their matchup against Golden Guardians Academy, where AD carry Fenix went Senna and support Olleh went Galio. Fenix "supported" Olleh as he farmed with Galio.
This strategy works because of a mechanic with Senna, where killing minions has a chance of dropping souls, which Senna can collect, granting her bonus attack damage. So Senna actually doesn't need the gold from CS to get stronger, she can just collect the souls that drop as her laning partner farms. Although DIG Academy lost with this strategy, Zven collected enough souls early game to the point where Immortals couldn't handle his damage output, and Cloud9 was able to take the win. Zven and Vulcan will look to continue their domination for Cloud9 in the second half of the spring split.
The LCS continues this weekend, with matches kicking off at 2:00 p.m. PST / 5:00 p.m. EST on Saturday. The games can be watched live on Twitch and Youtube.
Source: Read Full Article