The Atlanta FaZe defeat the Florida Mutineers to secure CDL Atlanta title
After a dominant tournament, the Atlanta FaZe have taken down the Florida Mutineers in the Grand Finals of CDL Atlanta. Even though the Call of Duty League is young, this is the first time the hometown team has won its own event. Presumably, this will be a rare feat in the inaugural season of the CDL, as its difficult enough to simply earn a spot in bracket play. Atlanta was considered the favorites heading into the tournament and they showed they should be atop every power ranking until further notice.
Atlanta FaZe bests Florida Mutineers
The only other team that fans thought stood a chance against Atlanta was Chicago. However, in the semifinals, the Huntsmen were reverse swept by Florida in a shocking upset. Maybe it was the sibling rivalry of Preston "Prestinni" and Alec "Arcitys" Sanderson, but Florida simply looked better than Chicago.
After such an exhilarating win, some did expect the Grand Finals to be close. After all, the Mutineers had just beaten a top-two team in the CDL. Although, this wasn't the case, as the Atlanta FaZe took care of business on their home turf with a 3-0 sweep.
THE BOYS HAVE DEFENDED HOME TURF!
WE ARE YOUR ATLANTA HOME SERIES WINNERS!@aBeZy – @Cellium – @majormaniak – @Priestahh – @SimpXO – @JamesCrowder – @RJTheSlothbear – @Its_EasyMac #EZAFAtHome #EZAF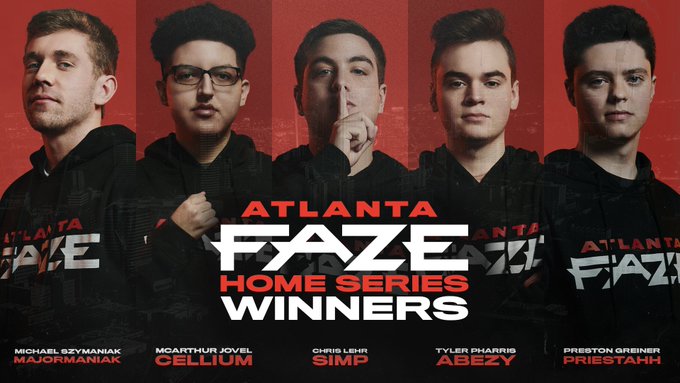 Every Atlanta player seemed to have a great day, with McArthur "Cellium" Jovel and Chris "Simp" Lehr leading the way. The former even took home the tournament MVP award. FaZe did drop some maps today though, which hasn't been like them in recent series. In fact, they needed a reverse sweep to defeat the Minnesota Rokkr in the semifinals.
So, while FaZe is clearly the team to beat in the CDL, maybe they're not as unstoppable as previously thought. Perhaps in a couple of events, another team or two will catch up to them and we'll have another squad atop the power rankings.
Eight CDL teams are back in action in Los Angeles two weeks from now on Mar. 6-7.
Make sure to keep up with Daily Esports for all CDL coverage.
Source: Read Full Article