RLCS Season 9 Worlds tickets sold out in two hours
For the first time ever, tickets for the RLCS World Championships have sold out ahead of the RLCS9 event. In fact, they sold out in just about two hours. In previous seasons, tickets for RLCS Worlds went on sale months ahead just like this season but never sold out completely. Fans are both ecstatic at getting a fully packed LAN and disappointed at unexpectedly missing out on tickets.
RLCS Dallas to be fully packed
The World Championships at the Curtis Culwell Center in Dallas looks to be the most packed RLCS event yet. True, the venue is smaller than the previous few seasons, but previous venues also had large empty sections, which was not a particularly good look. And while some fans from the area have warned others to temper their expectations of its size, the general outlook is a positive one.
Even with the smaller venue, Psyonix was surely not expecting this kind of response when they opened the ticket sale. The signs were there, however. In the first week of this season's league play stream, the viewer count hit an unprecedented 140K. Additionally, the viewer numbers reached new heights during the RLCS Season 8 World Championships, topping off at 280K. In an interview with Daily Esports back in December, manager of global esports at Psyonix Josh Watson had already said they've been successfully trying out new approaches to marketing strategies. It seems like they are now reaping those rewards.
After an UNREAL response, tickets to the Season 9 Rocket League World Championship are now SOLD OUT!

Thank you so much Rocket League fans! We're looking forward to an absolutely epic event.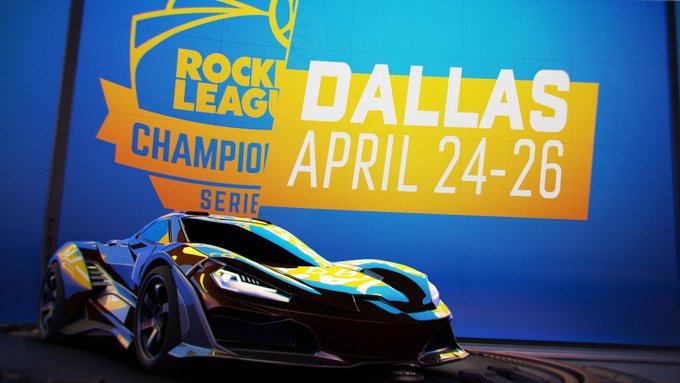 The ninth season of the RLCS is currently underway, and we're almost at the halfway point of the league play section. The results are once again as unpredictable as ever, and who will qualify for Worlds remains completely up in the air. You can catch the action every weekend on Saturdays and Sundays until Mar. 28 on Twitch and YouTube. Plus, prepare yourself for the catch-up day on Monday, Mar. 9, where we'll see 10 series (five NA, five EU) on a single day to make up for the delays on the first matchday.
Source: Read Full Article