Pro FIFA players bash FIFA 20 due to lack of scoring
Professional FIFA player, Donovan "Tekkz" Hunt, had some harsh words about FIFA 20 after earning a place in the FIFA 20 FUT Champions Cup Stage 4. In an interview after the match, he shared some thoughts on the game.
Tekkz claims that the game is, "unrewarding and anyone can win." He then proceeds to claim that, "no one likes playing the game." He doesn't seem alone in sharing the sentiment that FIFA 2o is inferior to its previous installments.
LOL @Tekkz putting EA on blast after getting into the semifinal of FUT Cup 4.

Saying what everyone is thinking…

#FGS20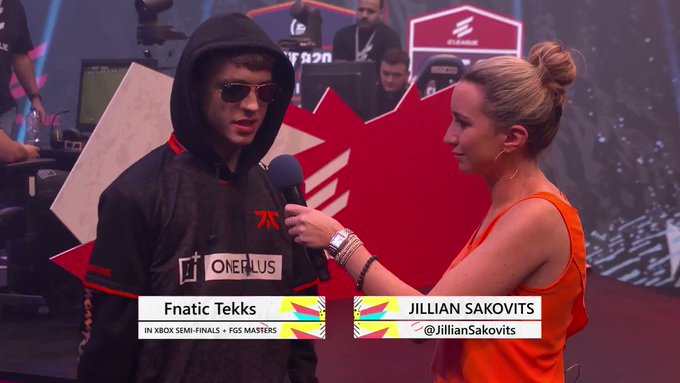 By playing this video you agree to Twitter's use of cookies
This use may include analytics, personalization, and ads.
Another professional FIFA player, Alexander "Alexzandur" Betancourt posted a graphic on Twitter that shows the difference in scoring between FIFA 20 and FIFA 18.
FIFA 20 vs FIFA 18
6 games, 6 goals (4 in one).
8 games, 49 goals.
Which one would you rather play/watch?
In six games in FIFA 20, only six goals were scored, compared to 49 goals over eight games in a similar FIFA 18 tournament. This clear differential in scoring highlights an issue that many fans of the game are unhappy about.
A frustrated Fnatic
Fnatic Tekkz is only 17 years old but has already had a fair amount of success playing FIFA 20. He came in first place in the FUT 20 Champions Cup Stage 1. He also won money playing FIFA 19 in the FIFA eWorld Cup in 2019.
While many may agree with his comments, EA has come down harsh on players who critique them in the past. Another professional, "Kurt", was banned from FIFA events for life after making negative comments about the EA and the game.
The community has also chimed in with numerous complaints. Aside from how difficult it is to score in the game, EA has been under fire for how much the game costs to get into. FUT Economist estimates that professional teams have a real-world value of around $27,000.
EA are no strangers when it comes to microtransactions. They still have the most downvoted post of all-time on Reddit, where they attempted to explain their reasoning for the microtransactions in Battlefront 2. It will be interesting to see what changes will come to FIFA in the future.
Source: Read Full Article