Overwatch's Triple Damage Experimental Mode is structured chaos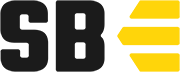 This article is brought to you by StatBanana, the best Overwatch strategy tool.
This week, game director Jeff Kaplan and the Overwatch developer team introduced Experimental Mode, a new area for players to try out innovative game adjustments. The first prototype is Triple Damage, which creates Overwatch teams of three damage dealers, two supports, and a single tank hero. There are no immediate plans to add this team setup to the game, which operates on a two DPS, two support, and two tank composition. 
Changing the team setup doesn't seem like too drastic of a change, but the focus on damage heroes can alter the entire flow of an Overwatch match. While the mode is a wild ride back into the chaos of pre-role queue Overwatch, it may hold more value for the developers than it does for players. For players who are hesitant to dive into Triple Damage, we've collected some first impressions after playing through the mode in all three roles. 
Damage
A big part of Triple Damage's existence owes itself to the complaints of DPS players. After role queue began last year, damage was such a popular selection that queue times skyrocketed for players, especially those of a high rank. With more than half of Overwatch's cast labeled as damage, there are also more options within the DPS category. Triple Damage makes for interesting compositions between three separate damage dealers on a team.
Source: Read Full Article