LoL World Championship to continue in China despite coronavirus
After months of waiting, League of Legends fans received news on the status of the 2020 Worlds Championship schedule. As stated in a press conference, the Shanghai government intends to continue working with Riot Games for the global event, despite the coronavirus (COVID-19) situation. They also pledged their support for other large esports tournaments that have been affected by the virus.
The press conference
During the press conference, the Shanghai government touched on a few subjects that may ease concerns from the esports community. First, they encouraged all live esports tournaments to stream their games online. This will help prevent spreading the virus. They will also provide financial support to larger-scale tournaments. This may come as a relief to many organizations as this sudden change in plans may have caused losses in revenue, audience, and more.
The second talking point was about speeding up the administrative review and approval of esports related products. They will also attempt to simplify the offline application procedure that game publishers go through to get their products approved and on the market. This will help game companies continue their schedules so they don't fall behind in the market.
Update on Worlds
The third is the announcement fans have been curious about. They will continue to do their best to host Worlds 2020, despite the health crisis they are facing. This has been an ongoing question since COVID-19 began rapidly spreading throughout the globe. Because of this, many esports organizations are unsure of what their next steps will be.
Just recently, Riot Games' Global Head of Esports John Needham released a statement informing players about the status of the Mid-Season Invitational. At the moment, Riot Games is waiting to determine whether the event will still be held in the designated, undisclosed Asian country. Since MSI is a summer event, it is an optimistic move to continue scheduling Worlds, which usually happens in November.
Shanghai city said in a press conference that it will do its best to successfully host the worlds2020 Finals. #LoL .@lplenglish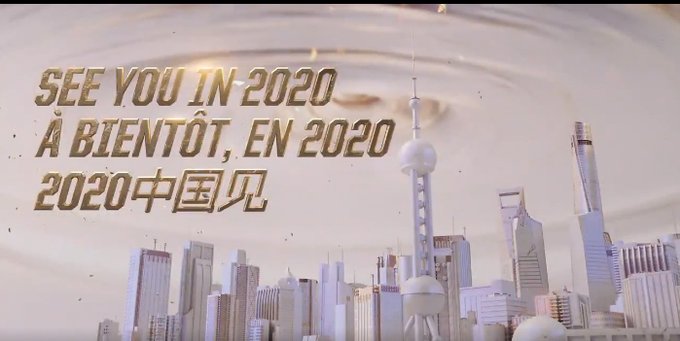 The Shanghai government is also planning to continue with future gaming events meant to take place in the fall. Their goal is to help Shanghai remain a good environment for esports and business.
We will continue to keep readers informed on the situation between COVID-19 and esports. As new details develop from the World Health Organization, we will update Daily Esports accordingly.
Source: Read Full Article