FIFA player Kurt0411 gets banned from playing all EA Games
The story of Kurt "Kurt0411" Fenech and EA Sports has taken another ugly turn. The popular FIFA streamer has been banned permanently from accessing all EA games and using their services. At the beginning of the FIFA 20 Global Series, Kurt was banned from competing at the tournament. Now, EA has banned his account from using all their products.

An Important message regarding FIFA player Kurt0411.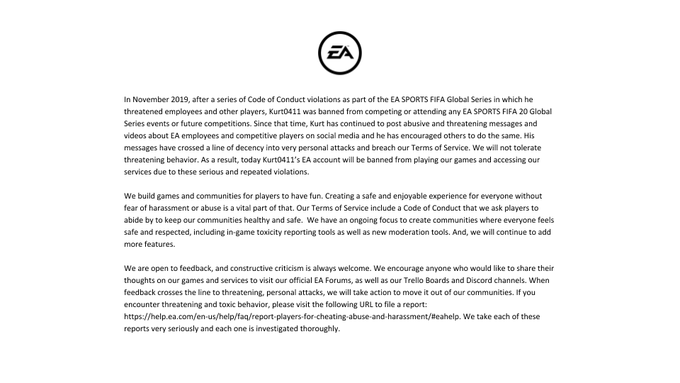 The Kurt0411 and EA feud
Kurt's sour relationship with EA Sports has a long history. The FIFA pro has long been a critic of the state of competitive FIFA. In 2018, Kurt was banned for two months from the FIFA 19 Global Series. Even after the ban was lifted, he still decided to not play the whole season. EA cited his abusive behavior as part of the reason for the two-month ban, an allegation which the player vehemently denied on Twitter.
After that, he decided to keep creating FIFA 19 content and continued giving his opinion about the state of the game. In March 2019, EA gave him a final warning for violations pertaining to a new code of conduct. Kurt then received another ban from the FIFA 20 Global Series. This ban came just after he had qualified for FUT Champions Cup II.
Unlike the last ban, this one applied to all EA Sports FIFA 20 Global Series events. The ban was a result of videos he posted last year which contained vulgar language. The game developers stated that his ban was important as they deeply valued respectful, professional and inclusive competition.
In addition to these bans, Kurt recently posted that his YouTube video was hit with a copyright strike. He also received privacy complaints from both Twitch and YouTube.
Warning to anyone that intends to call out EA on their bullshit….they will now copy-strike your content and try to get your channels deleted. This is a tyranny that will stop at nothing. I surrender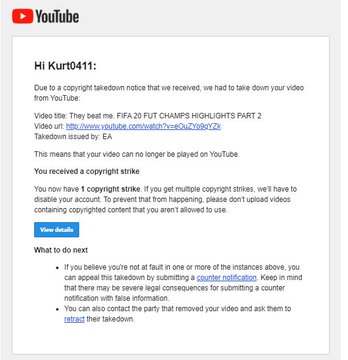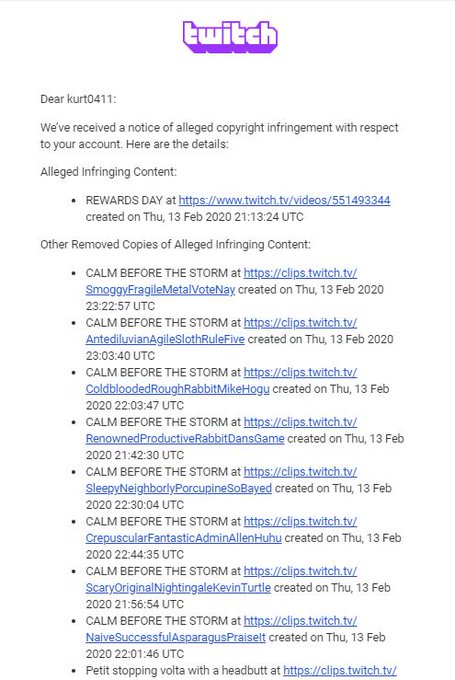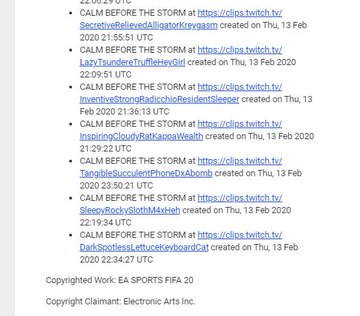 Reactions to EA's ban
Kurt responded to the ban with a tweet, stating that he had not done anything wrong and that EA was scared he would overtake their "golden boy" in streaming FIFA. He also said:
[Incredible] stuff honestly… banning me from their esports events wasn't enough, trying to get my Twitch and YouTube channels banned wasn't enough, they now shut down my 10 year plus Fut Founder account. No words.
Although there are no mentions of who the golden boy refers to, some fans have suggested that Kurt is talking about Edwin "Castro1021" Castro, who is the most popular FIFA streamer. A lot of gaming personalities have already weighed in on the news as the community remains divided over EA's reaction.
Popular American YouTuber Daniel "Keemstar" Keem has offered to make a documentary with Kurt about his struggles with the game developers. Kurt also made it very clear from his tweets that he would not stop streaming. However, the FIFA pro may be forced to start playing other games not owned by EA.
Be sure to follow Daily Esports for all your FIFA news.
Source: Read Full Article