Ecuador enters the competitive League of Legends scene – Daily Esports
Ecuador has joined the esports scene with the start of the Volcano Discover League. This is the first time the country will take part in an official competitive League of Legends scene. Teams will fight to dominate the rift, winning a grand prize and a shot to represent Ecuador in the ascent to LLA.
¡Mañana inicia el 1º torneo #VolcanoDiscoverLeague! Todos muy atentos porque deben hacer check-in en @ArenaGGLAT a las horas indicadas

Recuerden que tendremos transmisión de fase final el 29 de febrero y el 7 de marzo.
Todavía pueden inscribirse:


http://volcanoleague.com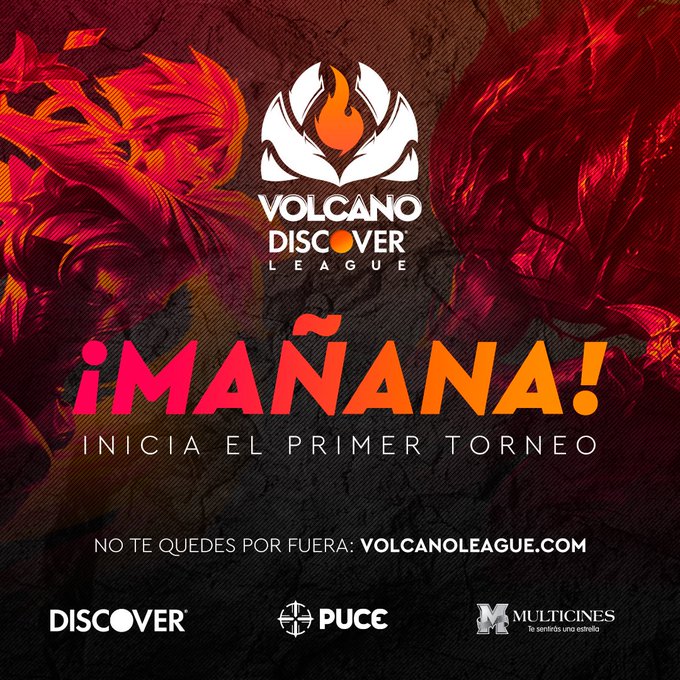 Ecuador rises in Pro League of Legends
The rise of esports in Latin America is just getting started, and Ecuador is hoping to prove themselves to Riot Games' Latin American League. Additionally, this is the first time the country will connect with the regional competitive scene to show off the talent they have in League of Legends. Highly skilled players will practice and compete in hopes to one day join the LLA.
From the Volcano Discover League to the National Circuit, then the CLS
With the launch of the Volcano Discover League, Ecuadorian pro players will compete within the National Circuits. Other countries in the National Circuit, Argentina, Chile, Peru, Mexico, and Colombia, will hold similar competitions.
Each region will fight in their own tournaments, eventually sending the winning teams will take part in the National Finals. The final step is for the best team to compete in the Copa América Latina Sur (CLS) Promotion Tournament. The CLS will then choose the best team to represent South America for the World Championship. This is great news for Ecuador as it is taking one step further into joining the ecosystem of the competitive League of Legends.
¡Llegó @LVPlatam a @LVPEcuador! Arrancamos con competitivo oficial de League of Legends así que a inscribirse todos y apoyar:

https://volcanoleague.com #VolcanoDiscoverLeague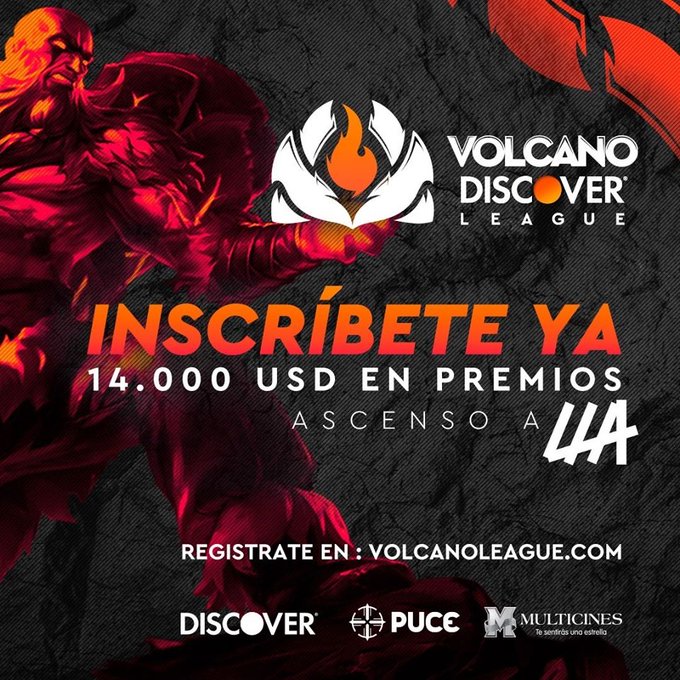 The competition system
The tournaments will include a simple points system, eventually sending the best teams through to qualifying rounds. Towards the final games, teams will compete to win the title of Ecuadorian League of Legends champion. These final rounds also take place in face-to-face competitions taking place in Quito and Guayaquil. The prize pool for the competition will be $14,000 USD.
Finally, teams are free to register for the online tournaments by using sign up boxes on the official website. All games will begin with Best of Three, and Playoffs will be Best of Five. All participants must have accounts in the LAN server.
The Volcano Discover will stream live games every Saturday starting February 29th.
Source: Read Full Article