Dignitas to Start Akaadian as Grig is Demoted to Academy
Ahead of week 7's matchups against 100Thieves and Golden Guardians, Team Dignitas will be promoting Academy jungler Matthew "Akaadian" Higginbotham to the League of Legends Championship Series, while Jonathan "Grig" Armao heads to the bench.
The struggling Dignitas have won just 2 out of their previous 9 games, and are currently tied with both of their week 7 opponents in the LCS standings. As the Spring Split winds down, Team Dignitas will look to Akaadian to be the boost they need to make their push into the playoff race.
Despite playing for Dignitas' Academy roster, Akaadian knows his way around the pro stage. Having had previous LCS stints with Echo Fox, OpTic Gaming and Team SoloMid, the 23-year-old jungler will add experience to the already veteran heavy roster, playing alongside Huni, Froggen, Johnsun and Aphromoo.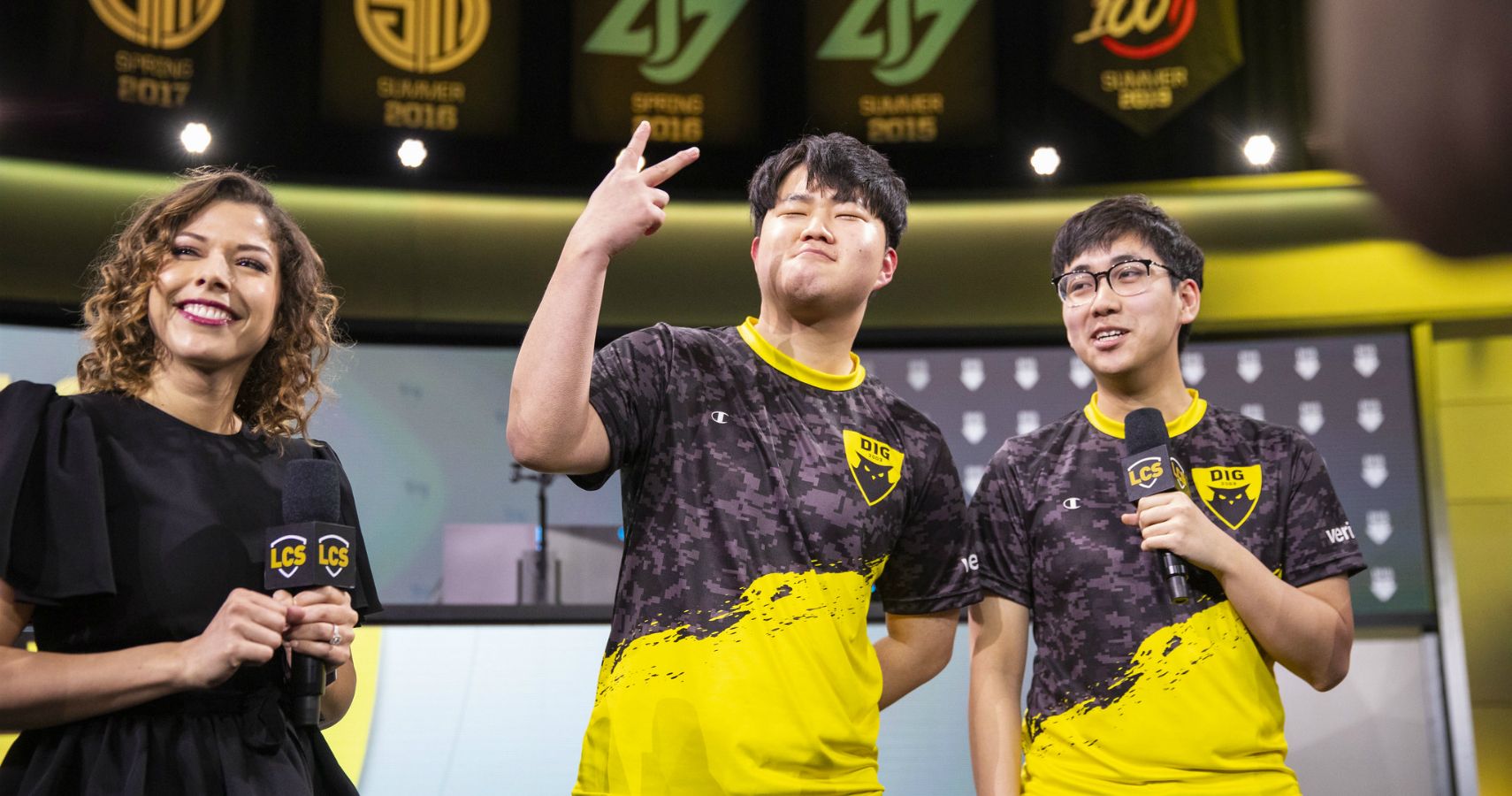 While Grig and the rest of Team Dignitas have stumbled their way through the LCS Spring Split, Akaadian has been a bright spot for the organization. Leading Dignitas Academy to first place in the standings, the jungler sports the best KDA (kill/death/assist) ratio among Academy junglers with 6.2, and the best XP and gold differentials at 15 minutes with 299 and 435 respectively. In short, Akaadian is consistently beating his jungle opponents early game, leading to advantages late game which translates into victories.
On the other hand, Grig has struggled heavily this split. His performance ranks among the bottom of LCS junglers, having the worst KDA ratio with 1.9 and having XP and gold differentials of -12 and -240.
This move was announced only a few days after Team Liquid revealed a roster swap of their own, in which they controversially switched out Yiliang "Doublelift" Peng for Edward "Tactical" Ra. Doublelift had originally been out due to laryngitis, but then admitted to motivational issues that led to an official benching. While Team Liquid plans to swap out Doublelift and Tactical as needed, it appears Dignitas's switch may be on a more permanent basis.
Team Dignitas will look to improve on their meager season with matchups against 100Thieves and Golden Guardians, streaming live on Twitch and Youtube starting this Saturday.
Sources: Dignitas, Games of Legends Esports
Source: Read Full Article