British Esports Association and NASEF partner on education initiative
The British Esports Association has partnered up with the North America Scholastic Esports Federation (NASEF). The partnership involves a signed memorandum of understanding between both organizations.
British Esports Association enters into education-focused partnership with @NASEFedu ‍

We'll run joint esports tournaments and run exchange programs for teachers and bring the UK together with NA at the grassroots level.
Read the full announcement: https://britishesports.org/news/partnership-with-nasef/ …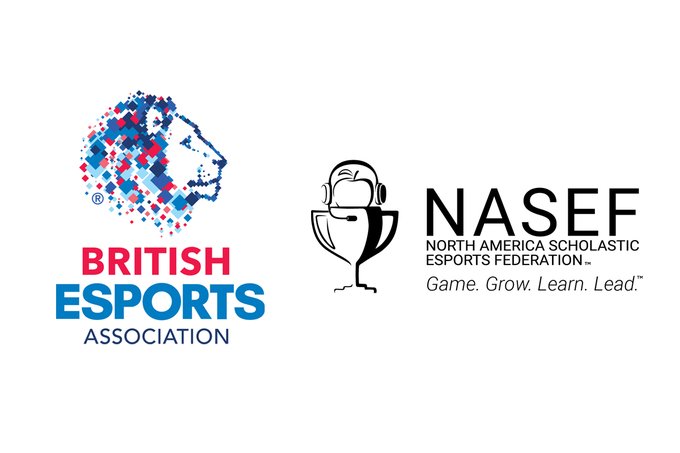 Together, they pledge to design, develop, and implement new programs. These programs will focus on esports, but will also explore outside of the competitive aspects.
Rather, the organizations are working to teach students transferable skills in teamwork, leadership, and communication. This is in addition to educating students about their career options and teaching them skills in science, technology, engineering, art, and math.
Both organizations also plan to create content for third party programs. This includes online learning programs and an esports coaching manual.
Working together
The British Esports Association and NASEF will be attending each other's board meetings to share insights and provide input for each other. They plan to discuss approaches to curriculum development and esports careers. They also wish to create new standards when it comes to the scholastic esports community.
"We are delighted to partner with NASEF and work on shared learnings around esports in education," Andy Payne OBE, the British Esports Association chair, said in a release.
He added that positive first steps have been taken in the scholastic space over the past few years. By combining forces with NASEF, the organizations will be able to develop programs faster and work stronger together.
Gerald Solomon, the founder of NASEF, is also excited about the new partnership. He said NASEF will work with the British Esports Association to make a difference in the lives of young adults and children within the academic system.
"It is rare when two entities have the same set of values and moral compass," Solomon added. "NASEF and British Esports are two such organisations. Working together, we can accomplish so much more for children around the world."
In addition to implementing scholastic programs, the British Esports Association and NASEF plan to run joint esports tournaments. They will also exchange programs for teachers, coaches, and esports managers in order to bring North American and U.K. esports communities together.
For more esports news, be sure to keep an eye on Daily Esports.
Source: Read Full Article