Atlanta FaZe Academy wins the CDL Atlanta Challengers event
The Call of Duty League Challengers Bracket resumed at CDL Atlanta this past weekend. Team Singularity, the amateur team who won the Challengers Bracket events at both the CDL launch weekend and CDL London, were not in attendance at CDL Atlanta. This gave other teams a chance to take first place without Team Singularity standing in their way. The result of the event saw the Atlanta FaZe Academy take first place.
The winner of CDL Atlanta Challengers
The FaZe Academy team successfully fought against other amateur teams, leading them to reach the winner's bracket fifth round. However, they fell into the losers bracket when defeated in a match-up against UYU. Following this, they defeated Rebel Esports in a 3-2 series, swept Recon 5 in a 3-0 fashion, and won against Team Insite 3-1.
In the Grand Final, the Atlanta FaZe Academy battled it out against UYU, the team that knocked them down to the losers bracket. Impressively, FaZe Academy managed to achieve first place by defeating UYU 3-1 and then 3-0.
ATLANTA CHALLENGERS OPEN CHAMPIONS!


#EZAF
LETS GO!@tomGRVTY @Jimbolah @Sibilants_ @itsSpart @JurNiii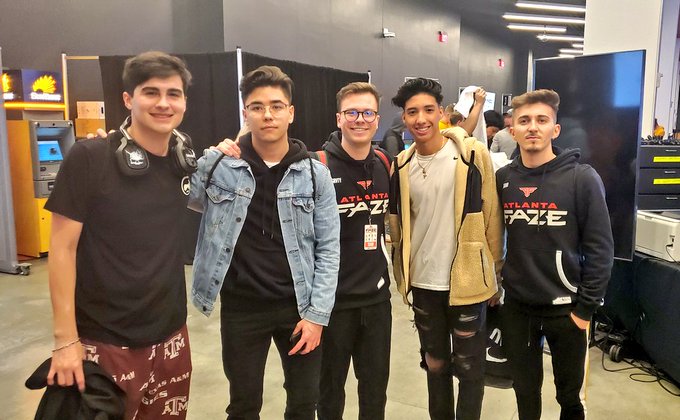 As a result of their win, the Atlanta FaZe Academy earned a total of 10,000 CDL points and $10,000 in prize money. In second place, UYU earned 6,000 CDL points and took home $7,000 from the event. Also, third place was awarded to Team Insite, who accumulated 4,400 CDL points and a $4,000 prize pool.
Overall, this past weekend has been a successful one for Atlanta FaZe, as their pro team won the weekend's event as well. They defeated the Florida Mutineers in the Grand Final. Both Atlanta FaZe's professional team and their amateur team managed to defend their home turf.
The Call of Duty League and Challengers Bracket will return on Mar. 7 in Los Angeles, this time hosted by the Los Angeles Guerrillas and Optic Gaming LA.
To keep up with further Call of Duty coverage, stay tuned with Daily Esports.
Source: Read Full Article